Today we live in a world when getting in touch with people has never been easier and more interesting! New and interesting individuals are just a click away thanks to the power of the internet and our gadgets!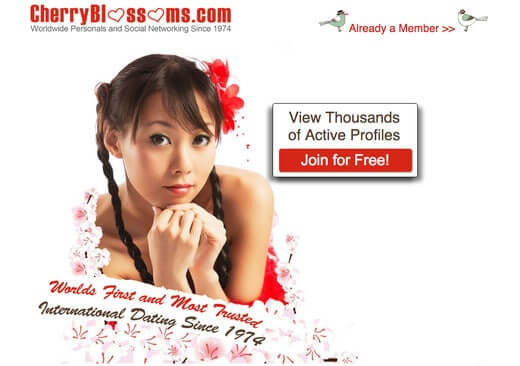 In this article, we will write a Cherry Blossom review, and analyze this dating service with a very long tradition that features mostly Filipino, Vietnamese, and Thai girls. Thus, if you are into Asian girls and find them sexy, who knows, this could be your cup of tea.
Let's start!
Is your dating app giving you the best chance for success?
Make sure to take our online dating site/app quiz to find out.
People who follow our dating site suggestions have on average 2 more dates per month.
Cherry Blossoms Review in Video Form
Audio (podcast) form for those of you on the go
Ratings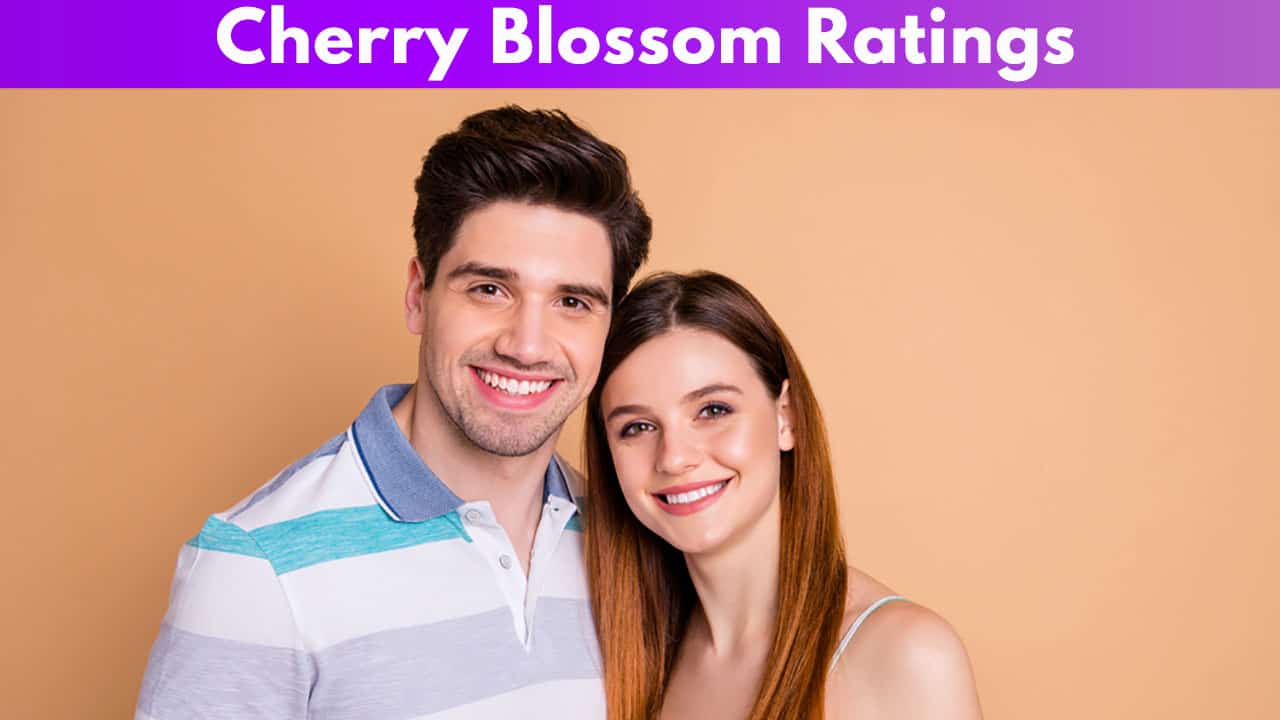 Effectiveness: 3.0/5.0
Ease of use: 4.0/5.0
Features: 3.5/5.0
Price: 4.5/5.0
Pros
Creating a profile, uploading photos, searching for people and sending smileys is completely free
There are quite detailed search functions
You can look for both men, women, and members from the rainbow community
There are several communication options (videos, messages, e-mails, chats)
It perfectly targets a niche – Asian women lovers
A substantial portion of legit profiles
Chat rooms for meeting multiple people at the same time
Visa assistance feature
Cons
Subscription is needed for any communication other than sending a smiley
Search criteria do have several bugs that users have noticed
No mobile version
The number of new users has stagnated
Slightly outdated website design
Automated billing issues
A lot of bombarding notifications
Lack of native English speakers
Who is it for / Demographic Makeup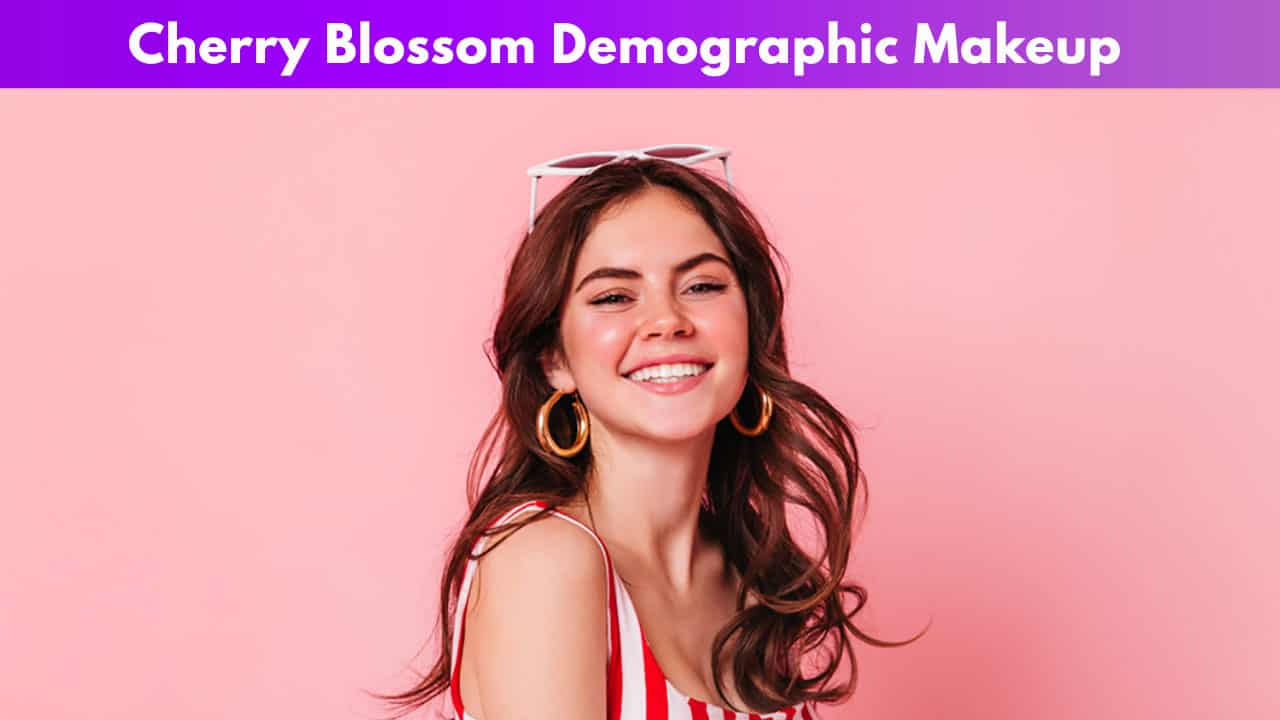 The demographic makeup of this dating service is quite specific and it targets a niche market – men and women mostly from the US, Canada, and other "rich" countries interested in women from South East Asia.
There are of course other nationalities, such as Europeans and South Americans, but the majority falls in the first group.

As seen in the chart there is quite a good distribution between all of the age groups, however, most of the individuals are between 25-34 and then 18-24 years old.
Most men and women who look for cute Asian women are white Caucasians who either loves those nationalities or who have just given hope on love in the country they live in.
If the latter is true, they have most likely stopped looking at people in their surroundings and have entered the online dating world and found this site.
Cherry Blossom is famous for Asian women who would gladly move to another country and that is the reason behind one of its rules.
No women with the US or Canadian citizenship are allowed to have profiles and any visitors who come from these countries have a strong advantage with Asian women.
This is because most of them dream of living there and would gladly give much more chances to people who can enable them to do so.
This is why this site presents a great way to create a "symbiosis"- men look for love a lovely spouse, and women looking for love and a new life abroad.
Most people here are indeed looking for true love and a strong bond with someone and there are thousands of marriages made between Asian women and men from the Western world.
They are quite exotic, cute and different from what they are used to, and also very ready to pack their lives in two suitcases and come to live with them, which is a big deal in serious relationships.
Also, most men (and women) love to travel and are ready and able to visit their online partners and move things offline.
This is why there aren't many people who are already in serious relationships on the website and the majority of female profiles are indeed real and active. (woohoo)
Also, the great news is that most women also know English pretty good (if they are from the Philippines especially), or at least half-decent so you can communicate fairly or possibly with no boundaries at all.
But, be prepared to communicate somehow with those who aren't nearly as fluent, because it happens often as well.
Effectiveness
Cherry Blossom was first created way back in 1974 and started as a magazine, but was then definitely transformed into a dating service that has been quite successful in its work.
OFL Top Recommendations based on 100,000+ Survey

"Serious Relationships"
"Discreet Hookups"
"Best Course for Men"
"Quick Flings"
"Normal Hookups"
"Our Quiz"
It does serve a huge market, but no matter how big it is, it is still a niche that caters people with specific wishes.
In case you wish to "order a bride" for yourself since this business is pretty much that and you wish to have a cute, petite, dark-haired girl with slanted eyes, cute accent, and strong will to move to your country, then you are looking at pretty good odds.
However, in case you are looking for real love you can't but wonder how much of it is involved in your story, and how much is connected to the potential prosperity and a new, 100 times better life you offer to a woman.
One "eye-opener" is usually the fact that she asks for money from you, especially if you have just met and she has no idea whether you even have it, but simply assumes so.
The reason behind this is the fact that they live under the impression that everyone lives like a king in countries like UK, US, Australia, Canada and cannot believe it can be otherwise.
Even though all of this may seem very fishy and like an app full of potential scammers, making you ask – Is Cherry Blossom legit, your experience will still most likely be positive, even though the above-mentioned girls exist and are out for your money.
However, since this is an American company located in Hawaii, they have implemented several anti-scam features that we will go over pretty soon. So f you've asked yourself is Cherry Blossom a scam, don't worry – it is not.
Nonetheless, this company is proud of its achievements, and those are more than 250k successful love stories and marriages in several decades.
Now, this may seem like a small number compared to other dating services, but when you think about it, these stories seem to "weigh" more and are simply more complicated and harder to become successful.
When it comes to numbers and that is 390k users from the US only, and 680k monthly visits worldwide, and 105k monthly new visitors it does seem like a lot of men and women to choose from!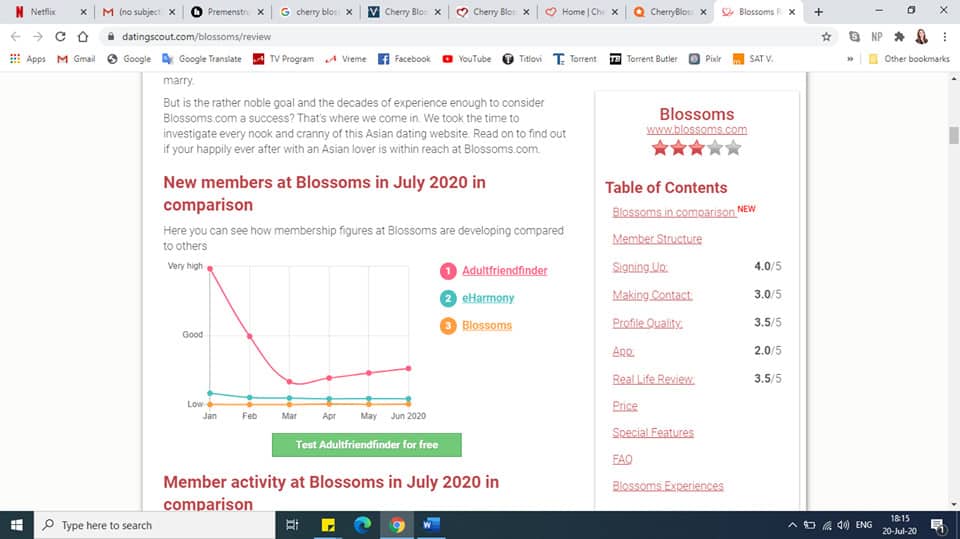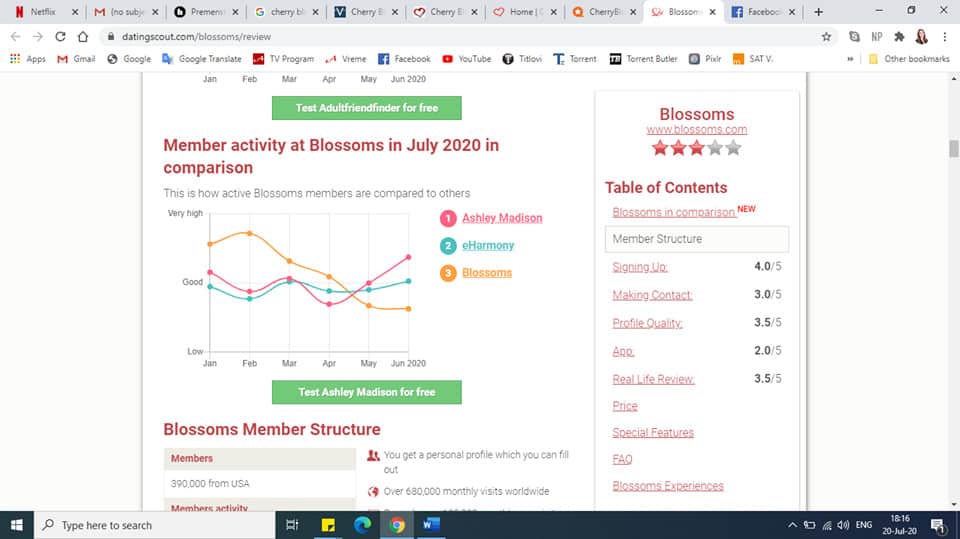 Also, if you are a man or a woman interested in the LGBTQ population, this site may prove as effective, since you can adjust your search criteria based on this group and have fun looking for interesting members.
If you stumble upon a cute girl and wish to meet her better, then video calls are a really good option, because they are as good as in-person dates in the online and long-distance communication.
Girls like this way of communicating as well, which is big thumbs up for both of you.
In addition to many girls who are looking for romance and love Cherry Blossom does something amazing to make your relationship even more effective and possibly successful – the offer assistance with obtaining a visa.
This comes as quite a surprise and an incredible service that no one other dating service has.
Key Features
If you are reading this you must be wondering – Is Cherry Blossom worth it, so here is a description of several key features, so you can decide for yourself!
First, let us begin with potential safety issues and the fact that no dating service can be free of fake profiles, so neither can this one.
In case you have stumbled upon a beautiful girl, but something seems off, there is a web image search that will let you check if there are people with the same photo out there – hopefully not.
The same goes for texts in the profiles that can also be checked and made sure they are copycat-free.
In case you are being scammed, you can report her profile and rest assured that the customer service will deal with it. For real.
There is a very helpful 800-number and getting a person on the line is quite easy and stress-free, especially since you don't have to write e-mails and wait for a reply.
They will do their best to help you with any issue you may have, which cannot be said for many other sites that cannot be reached via simple messages, let alone phone calls.
If you are serious about meeting someone both online and then in real life, and meet someone who hopes for the same, you will most likely find yourself asking millions of questions about visa procedures, especially if she is the one who is supposed to come and visit you.
These things tend to be very complicated and long, and knowing so, Cherry Blossom has set up a section that will assist with any visa problems you may encounter.
They prepare all the paperwork, assist with various visas, interviews, and offer lots of helpful information. They will fill out the necessary forms that need to be perfectly correct because if not, you are supposed to re-send them and pay hundreds of dollars again.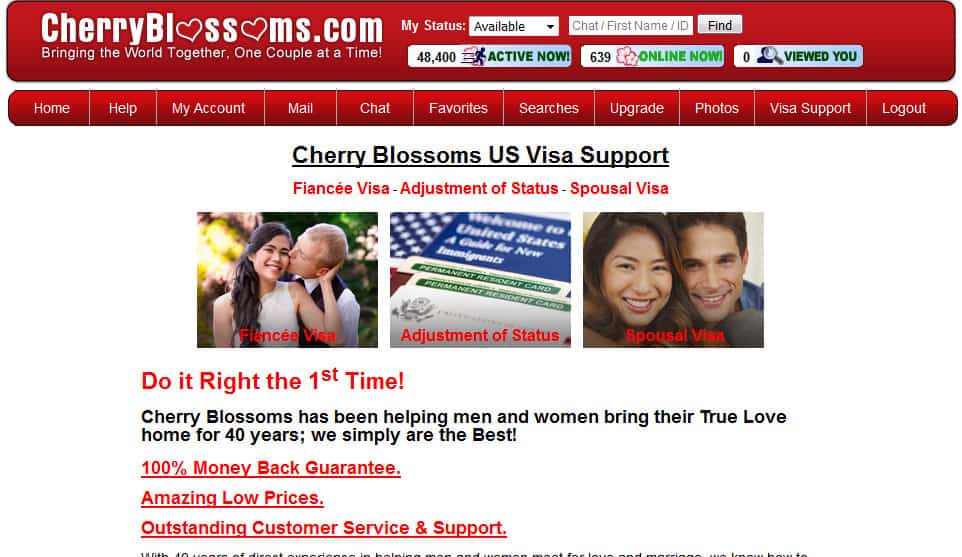 When it comes to various communication methods, that is one of the key features, free users can only send a wink to a person and show their interest and that is it. Anything beyond – messages, e-mails, video calls, and chatroom are designated for premium users only.
The Public Chat feature can be lots of fun not only if you are trying to hit off with a potential partner, but also if you wish to get acquainted with various people. You can connect with multiple people at once and have fun and even form friendships.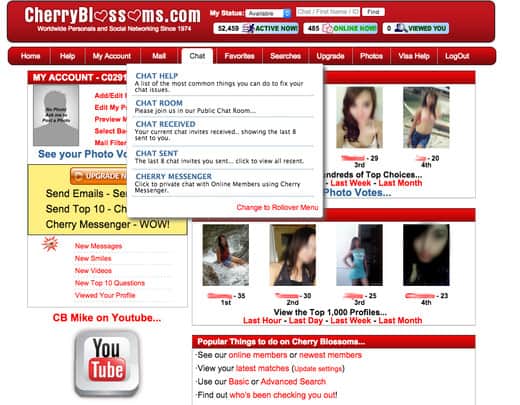 Another cute addition is the Success Stories section that offers stories and videos of couples who have been living their fairytale thanks to the Cherry Blossom dating service.
These stories are quite inspiring however, many people doubt their luck and think they are wasting time online. Knowing this, Cherry Blossom offers a guarantee that you will find someone special, and if not, you will get an additional 6 months for free.
Ease of use / Tutorial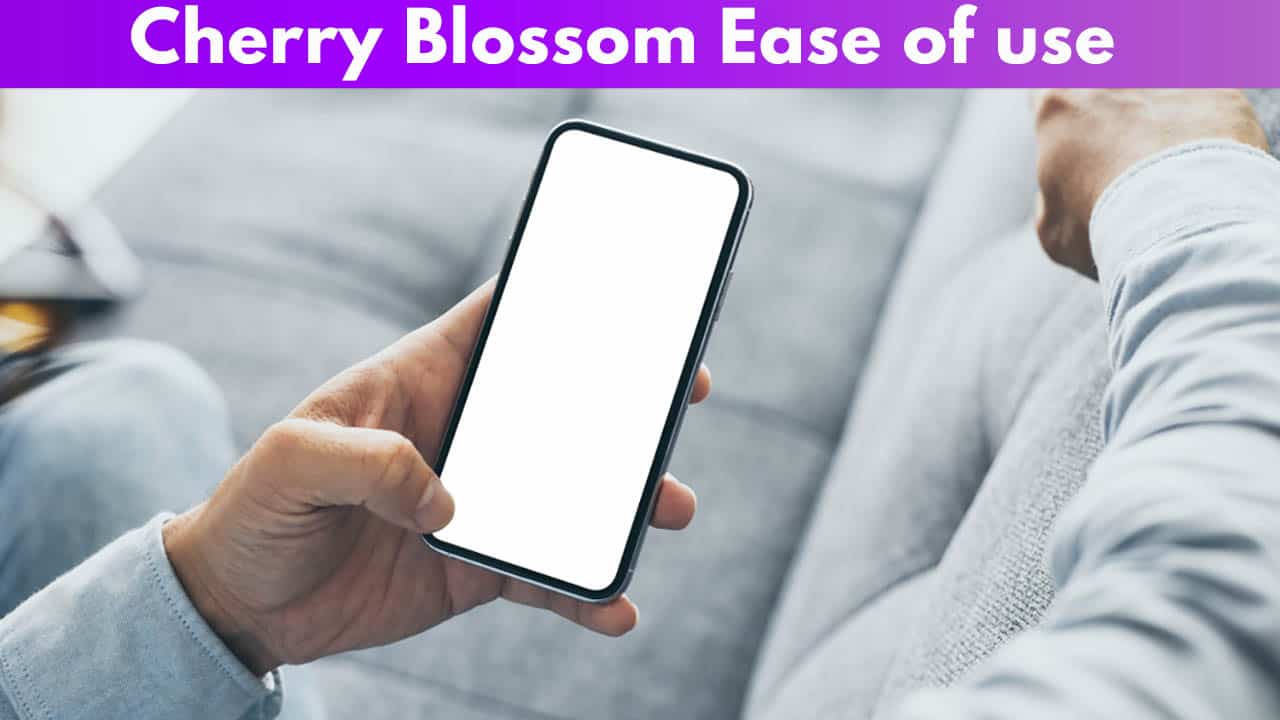 The next part of this Cherry Blossom review is dedicated to its functionality.
As already said, Cherry Blossom features a very simple, pretty modest, and a bit outdated design. This means that it is quite straight forward without any tricks to its usage, making it quite simple to navigate no matter the technological background you possess.
It features a white background with a cute floral print, depicting cherry blossoms and red labels, that altogether present colors of love and romance.
When you first enter the site wishing to sign up, you will see that the process does not last more than 3 to 5 minutes.
This is pretty short compared to many other dating sites that require too much information from you or make you take long questionnaires.
You can either register through your Facebook account, and the good news is that this website won't post anything on your behalf to your wall, or you can avoid Facebook and complete the process without it.
The first step of the regular registration will require the most basic info – your name, e-mail, password, your gender and sexual orientation, birthday, and location.
After this, you will be taken to the page where you will add more in-depth information, such as your eye and hair color, height, weight, nationality, marital and parental status, drinking and smoking habits, race, religion, and several other ones.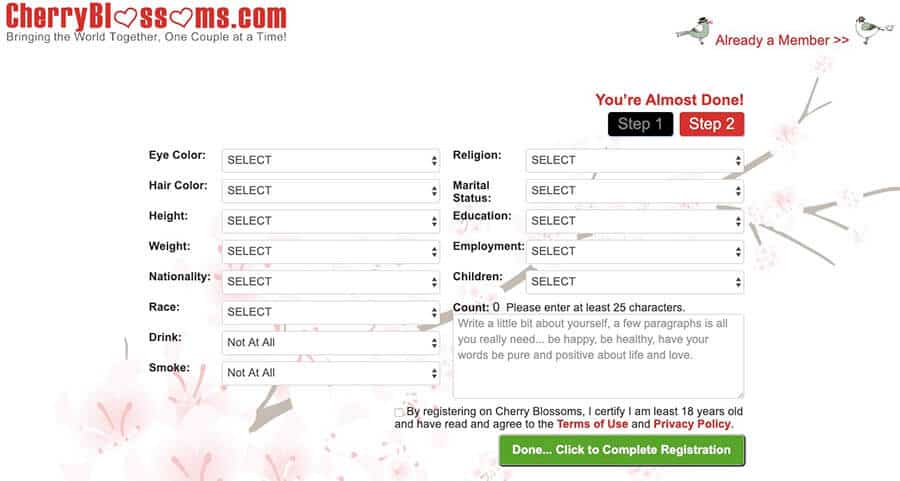 All of this info is already offered in drop-down menus making this form quite easy and fast to fill out.
Once you finish these two steps, you won't have to verify your e-mail address and lose any more time but will be able to enjoy the app right away.
If you are not sure where to start, Cherry Blossom has a unique feature- Automated Introduction Email that will send a pre-composed email to 25 people. This feature will offer you a very nice welcome from most of the messaged members.
Aside from this step, as we have already mentioned, there are several other ways of communicating, however, anything besides sending a wink to someone is designated for premium users.
The reason for this is that you don't need to verify your account, so it is more of a safety matter.
The free version lets you browse members and see their full profiles, which is pretty interesting and lets you see all of the information and photos on profiles.
You can also add members to your "Favorites List" which lets you keep track of the girls you find the most interesting.
When you search for girls there are very good search criteria you can you to optimize it – age, location, physical traits, and gender.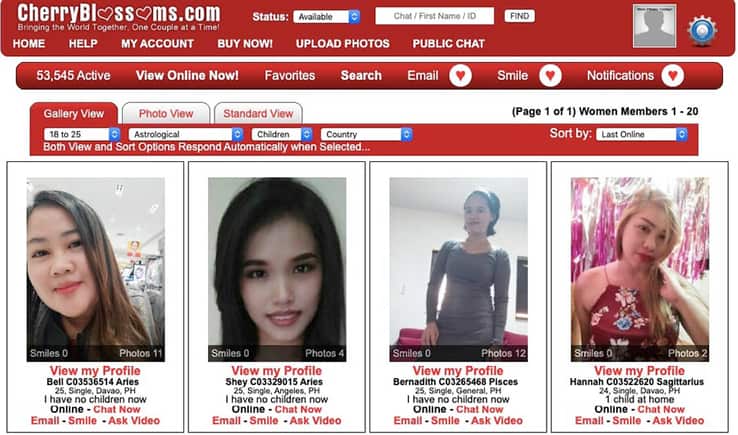 Also, if you are unable to search for members for any reason, for example, if you are traveling, you can receive emails with potential matches that the site itself suggests for you.
Also, since some users aren't that active, and you don't wish to waste your time and wait for a response that might never come, you can look for members based on their last activity!
You can add 12 photos to your profile and we must say how important these are, even more than on some other dating sites. Why? Because girls on Cherry Blossom aren't English native speakers, and they may have minor or larger difficulty understanding you.
However, with photos you can show so much – exactly what you look like, what you like to do, what your job is, who your friends are, whether you like to travel, chill out, or any other activity and bring your life to her.
It is not said in vain that one picture is worth a thousand words.
Pricing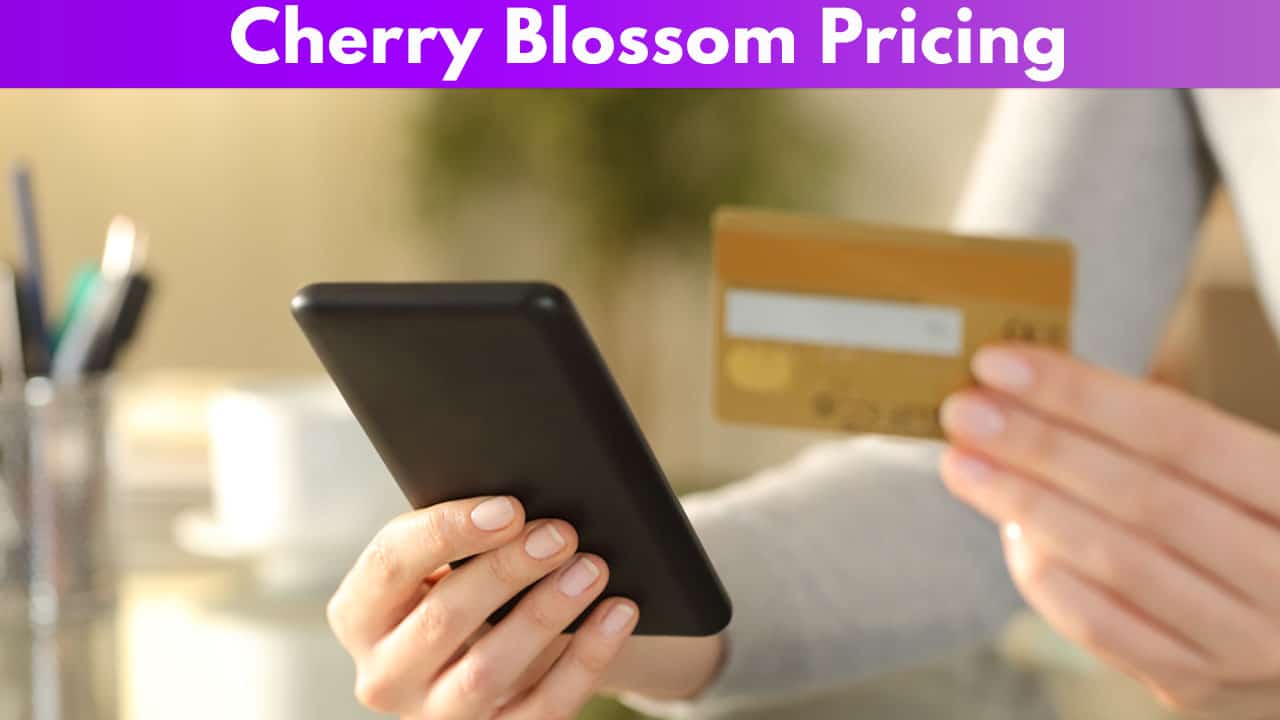 By now you must be wondering – How much does Cherry Blossom Cost?
As we have already said throughout the article there is a free version, that lets you have quite a decent experience, however still incomplete, and there is a premium version.
The free version allows you to create a profile, upload up to 12 photos, search for profiles, receive matches based on your preferences, add members to the Favorites list, send and get smiles and see full profiles.
But the premium version allows you to do much more – you can join public chat rooms, use Video Chat feature, have private chats, welcome the newest members, use the email feature and enjoy a 50% discount in case you wish to use the visa assistance services.
Here are the offered plans:
1 month = 29.95 USD/Month
3 months = 16.65 USD/Month = 49.95 USD/Total
6 months = 13.33 USD/Month = 79.95 USD/Total
12 months = 10.00 USD/Month= 119.95 USD/Total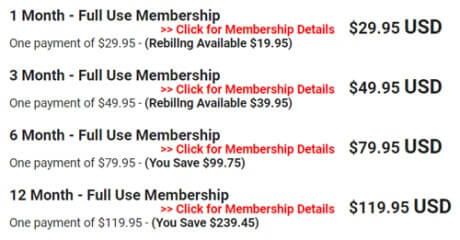 In case you wish to purchase a certain plan, you can use a bank transfer, credit card, or Paypal, however, based on various reviews, Paypal is the best and safest option.
Many customers have said that whenever they used automated rebilling via their credit card, the rebilling continued for months after they had stopped using the website and had trouble with making it stop.
For this reason, the best thing to do is to always pay yourself and use Paypal, not your credit card.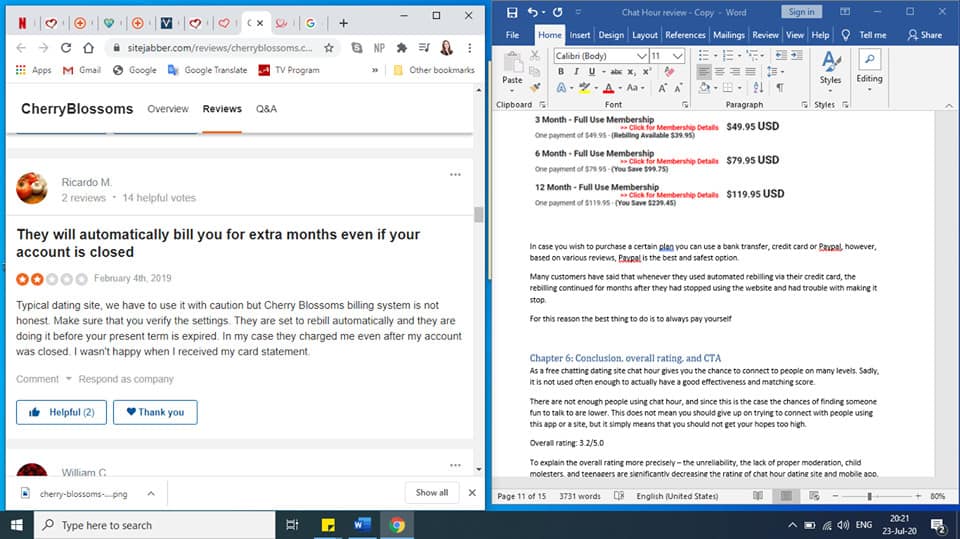 Conclusion, Overall Rating, and CTA based on Cherry Blossom Review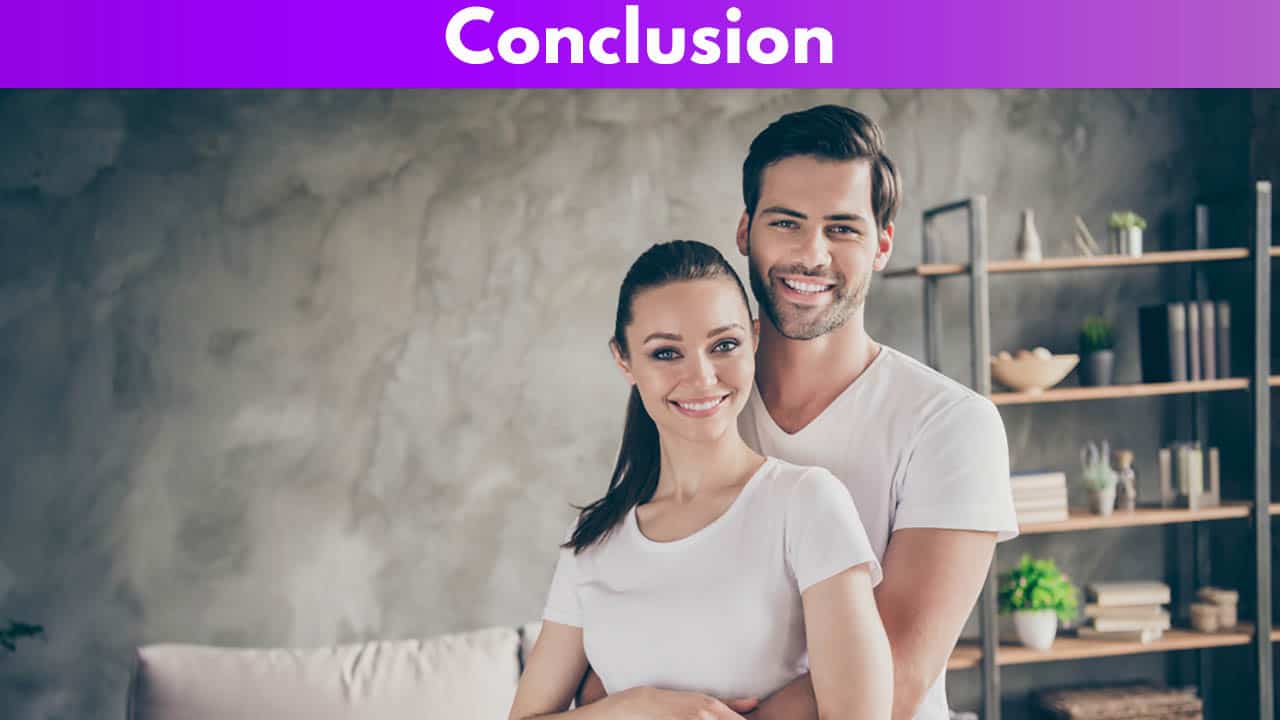 After conducting a thorough analysis and looking at this dating website from all perspectives, it gets an:
Overall Rating: 3.5/5.0
This site does have some very good sides – it is great for the niche group that has been the topic of our article, it does have interesting features, an affordable price, decent experience with the free version, and even the visa assistance that can be a real life-saver.
However, it also has several setbacks that lower its ratings, such as professional scammers who target vulnerable individuals who hope to find love, hoping to get hands-on their money, billing issues, old design, and fake profiles.
Based on all of this information, you can hopefully decide whether you wish to give this site a chance and the time of the day or not.
Frequently Asked Questions