The Chispa dating app is made to connect single Latinos from the United States. It has a simple design and swipe feature that users are comfortable and familiar with.
If you are debating whether or not to create an account, this Chispa Review could help you make a decision.
It covers everything you need to know about the website – what is Chispa dating, how does Chispa dating work and is Chispa dating good.
Let's begin!
OFL Top Recommendations based on 100,000+ Survey

"Serious Relationships"
"Discreet Hookups"
"Best Course for Men"
"Quick Flings"
"Normal Hookups"
"Our Quiz"
Is your dating app giving you the best chance for success?
Make sure to take our online dating site/app quiz to find out.
People who follow our dating site suggestions have on average 2 more dates per month.
Chispa Review in Video Form
Audio (podcast) form for those of you on the go
Ratings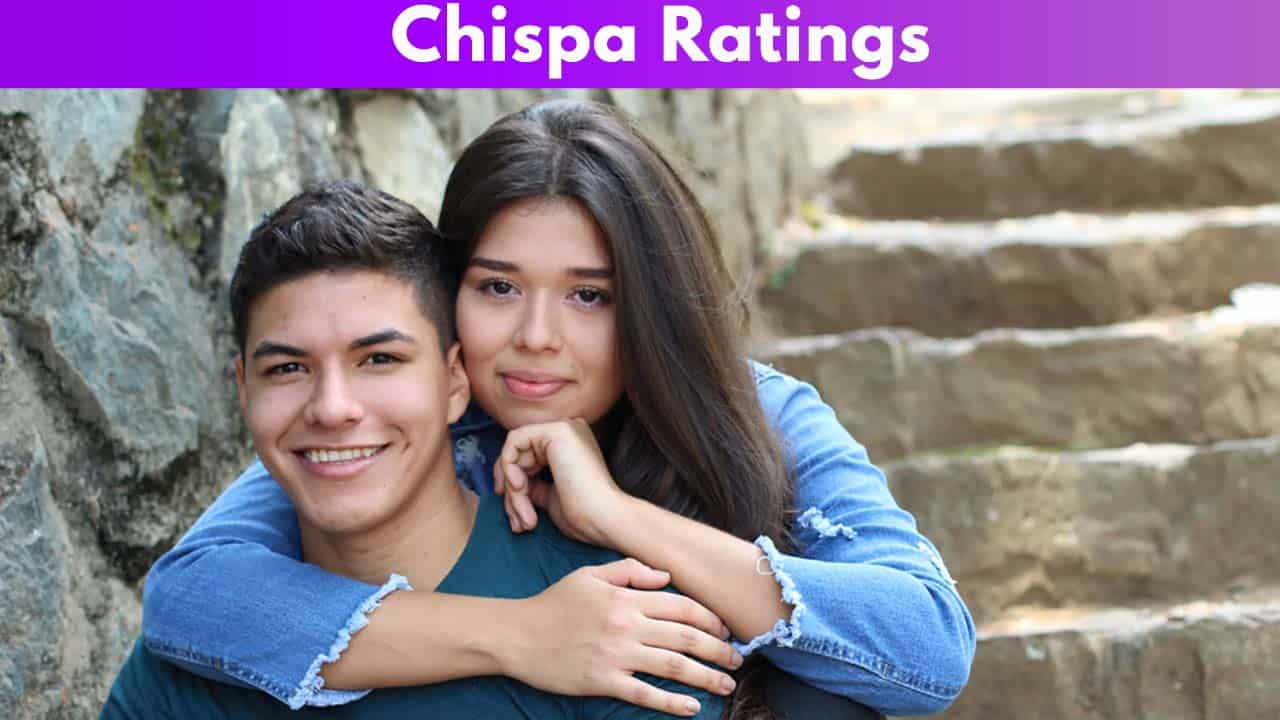 Effectiveness – 4/5
Features – 3.5/5
Ease-of-use – 5/5
Price – 4.5/5
Pros:
The app has a straightforward design and is easy to use
You can view photos for free
The sign-up process is quite fast
Sending messages is free
Cons:
All special features are fee-based
Who is it for/Demographic makeup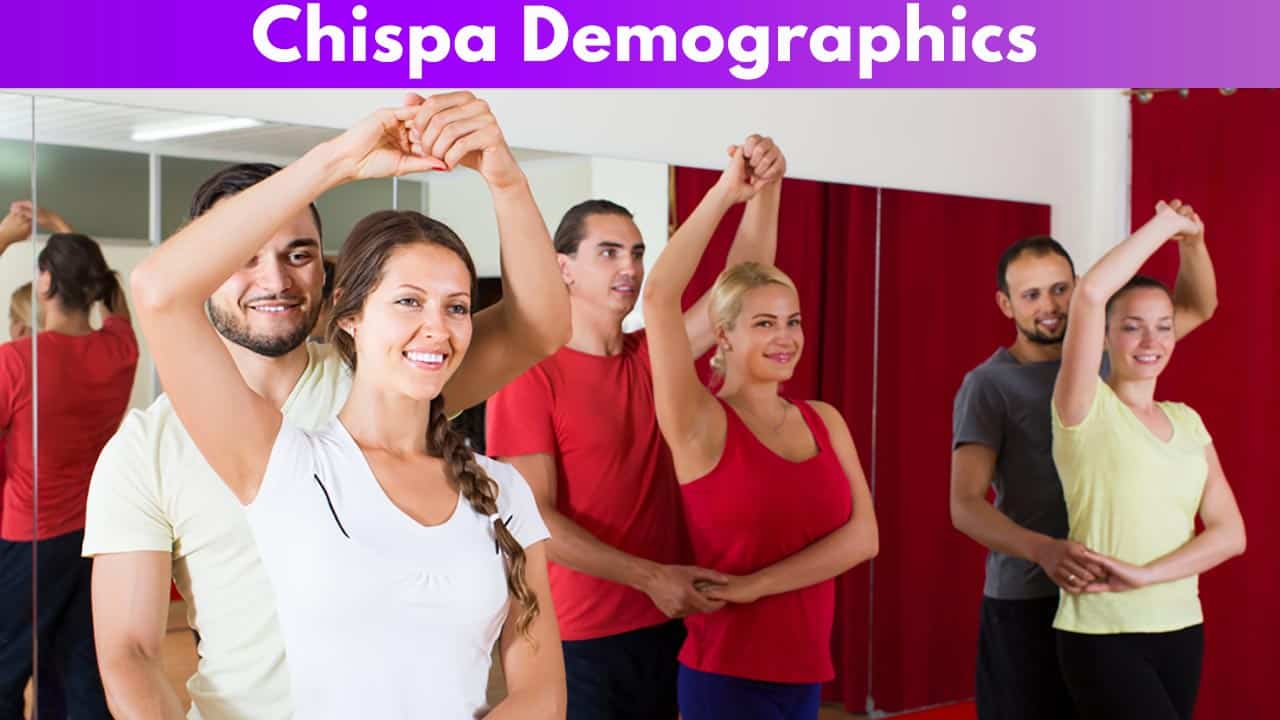 About 57 million Latinos live in the United States. Almost 15 million of them are single and thanks to this app, they can easily match and meet each other.
However, this doesn't mean that all members are Latinos, and other nationalities are welcome as well.
The total number of members is unfamiliar, but the app is getting bigger each day and it has become available in a few countries outside the USA. Still, the majority of users are from the United States.
Also, the gender ratio and age distribution are unknown, but it is probably more popular among young adults because of the Tinder-like appearance and functions.
Effectiveness
The target group is people of Spanish descent, and the website works best for this group. Chispa has become their space for meeting.
Others are present as well, but only in a small percentage.
Here is what Chispa dating looks like.
Making contact on Chispa
If you have already tried out Tinder, you will know how to use this app as well.
Chispa uses swipes for showing interest and it is all about simplicity.
OFL Top Recommendations based on 100,000+ Survey

"Serious Relationships"
"Discreet Hookups"
"Best Course for Men"
"Quick Flings"
"Normal Hookups"
"Our Quiz"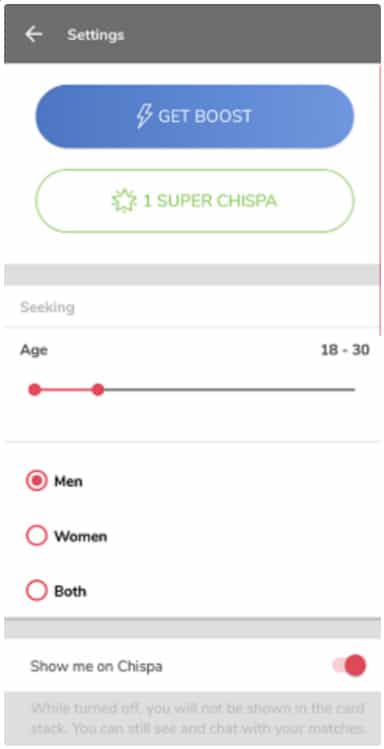 People from your area are displayed one at a time. You can adjust the age group of displayed profiles and with just one swipe, you can show interest and start talking with someone.
Whenever you see a profile that you like, swipe right and wait for their reaction. When the other person does the same, the match is created.
Chatting is only available to matched people.
If the person decides to swipe left on your profile, you won't be able to send any messages to them.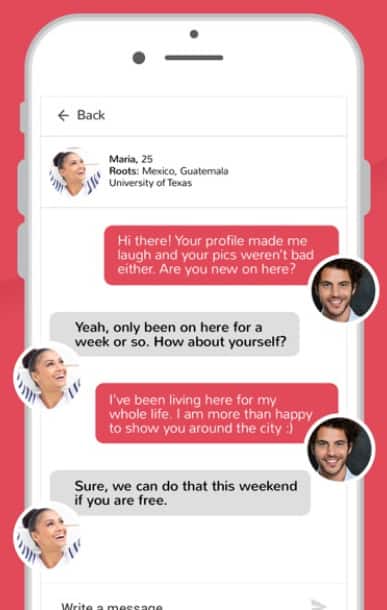 As you can see, decisions are based only on looks, so if you don't post a good photo, you might miss out on meeting a few people.
This is the only limitation for chatting – when you get a match, you can text as much as you want.
The success of Chispa dating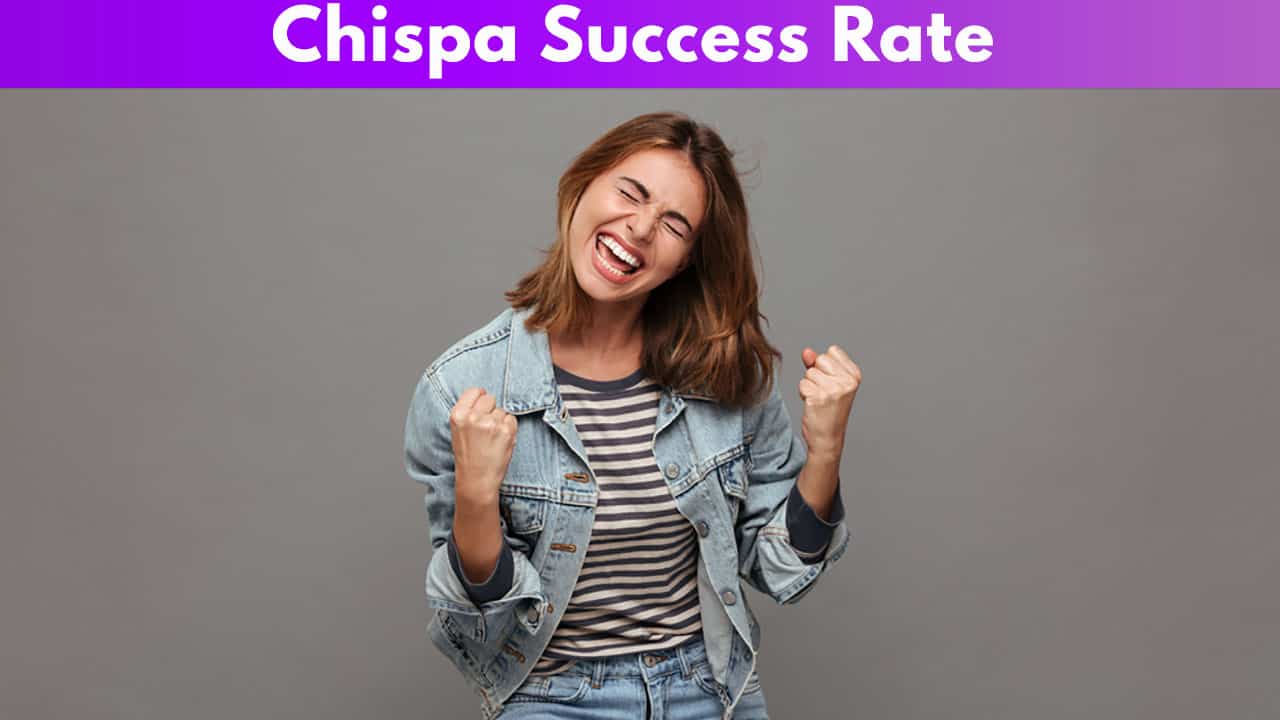 Because of the simplicity of the app, people enjoy using it. To meet someone new, all you have to do is swipe right.
However, matching with someone doesn't mean that they are the perfect person for you.
As said, decisions are based on photos, short bio and age (if you decided to adjust the filter).
One thing you should be aware of is that a high number of matches doesn't mean many dates.
In just one day, you can have 7-8 matches (possibly even more), but you won't keep the conversation going with all of them.
This is usually due to different interests – young adults are mostly looking for hookups and casual dating, while older generations are hoping to find someone to settle down with.
Also, women are either there to just chat or hoping to find a partner.
Out of all matches, you are lucky if you hit it off with 2-3 people each day.
Meeting offline is not uncommon. Because your match probably lives near you, arranging a date won't be difficult.
Key features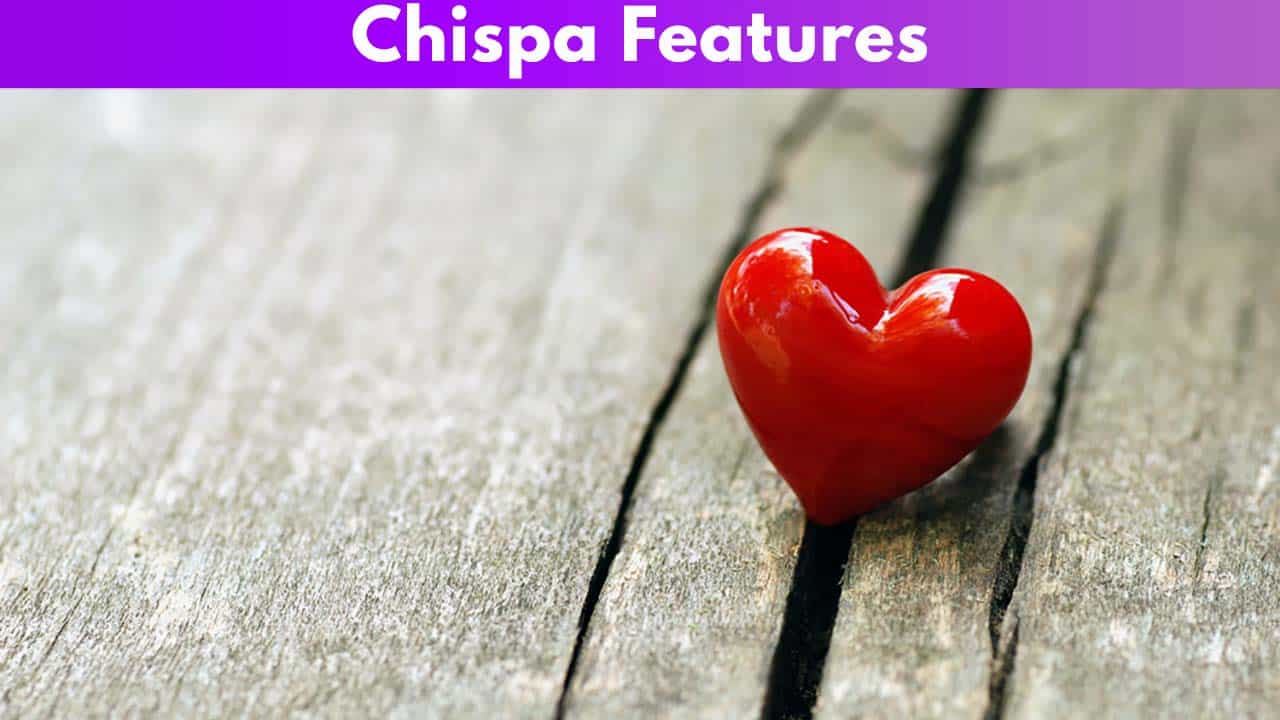 Besides matching, what Chispa has to offer?
If you are having trouble with landing dates, Chispa has your back!
The app has two features that can boost your chances of finding more matches and most importantly, better matches.
Keep in mind that these features aren't free and you can buy them in packages.
Boost
This feature will increase your profile's visibility.
Whenever someone from your area opens the app, your profile will be displayed among the first ones.
The Boost lasts for only thirty minutes so be careful about when you are using it.
Super Chispa
With this feature, you will know after only a few seconds whether a match is created.
When you swipe right, the other person receives a notification. Then it is up to them to decide do they want to talk to you.
Super Chispa instantly notifies you about how the other side feels.
Ease-of-use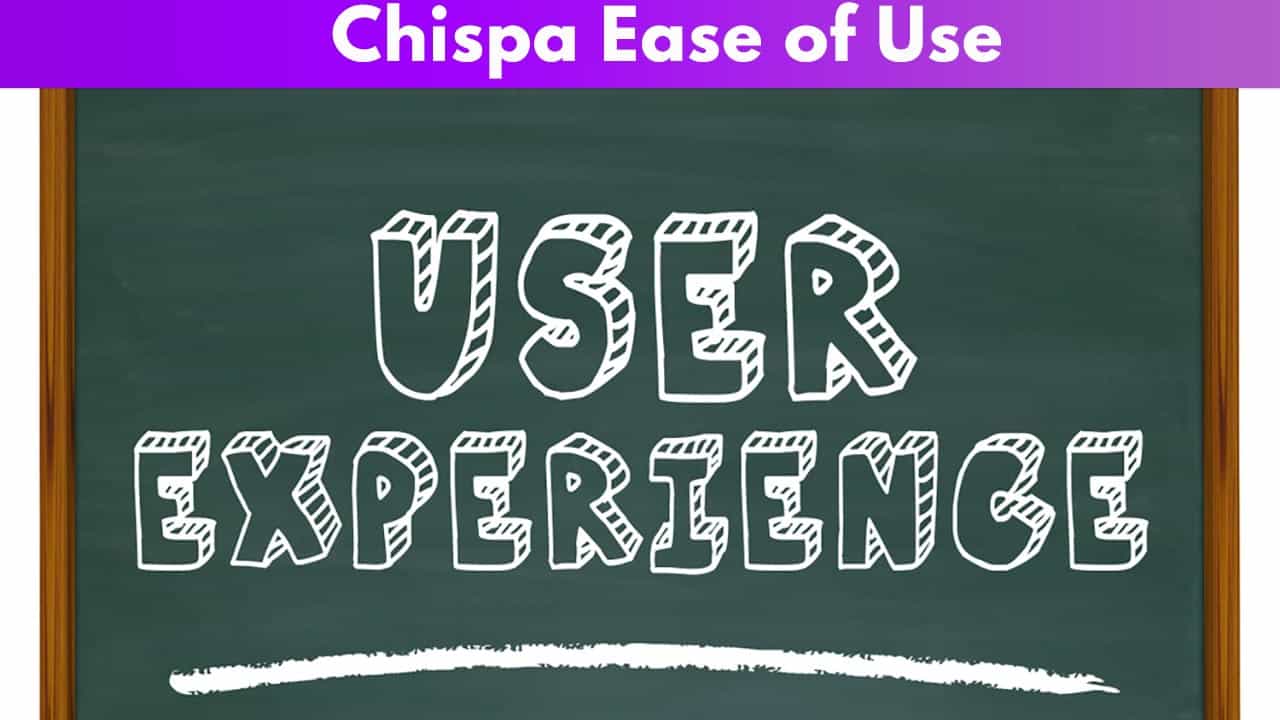 To try out the above-mentioned features, you will have to create an account.
Here is how you can join Chispa and start communicating with single Latinos in your city.
Creating a Chispa account
The sign-up process is quite simple and takes only a few minutes.
Unfortunately, Chispa doesn't support email registration. To join, you will have to provide either a Facebook account or phone number.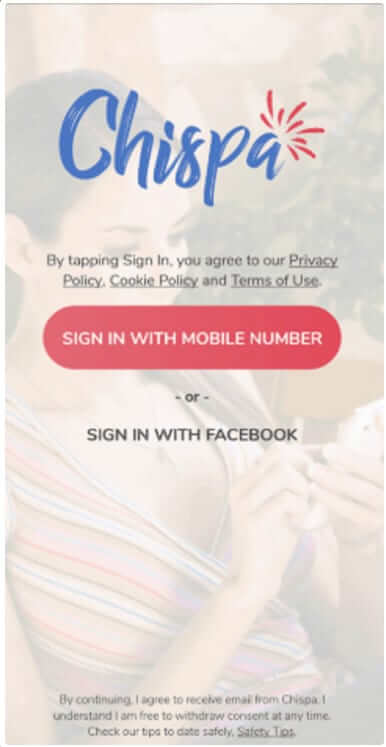 Joining via Facebook
Using Facebook to sign-up is much faster than via SIM.
All you need to do is link a Facebook account to Chispa and all of the basic information along with photos will be transferred.
At any moment you can change the synced information or add new photos.
In just one minute, your Chispa account is created and you can start swiping.
Using SMS to sign-up
To sign-up via SMS, enter your phone number.
Then you will receive a message with your personal passcode. Whenever you want to log-in, just enter the passcode.
If you forget or lose the given passcode, don't worry – the customer service will send you another one.
This sign-up option requires you to enter personal information on your own and add photos manually.
You can enter your gender, date of birth, education, job and ethnicity. There is an "About me" section as well, where you can write a few sentences about your preferences or show your personality.
Even though you will have to enter the information by yourself, the process is still fast and you will start swiping in no time.
Keep in mind that the more details you provide, the higher are chances of matching with other users.
Whichever option you choose, the location will be automatically set. It can't be changed and only profiles in your area will be displayed.
Adding photos
To create an authentic profile, upload allowed six pictures.
People are making their decisions mostly on first impressions from photos and short bio which is why they are so important. A good photo will get you more matches, so don't upload just any photo.
Also, photos are great conversation starters, which is why you should carefully choose which one to post.
Here are a few tips for adding photos:
Upload high-quality, clear headshots
Avoid group photos – users don't like guessing games
Upload photos from your previous trips
Add photos from the waist up
Make sure that you are showing your best side and features.
Quality of profiles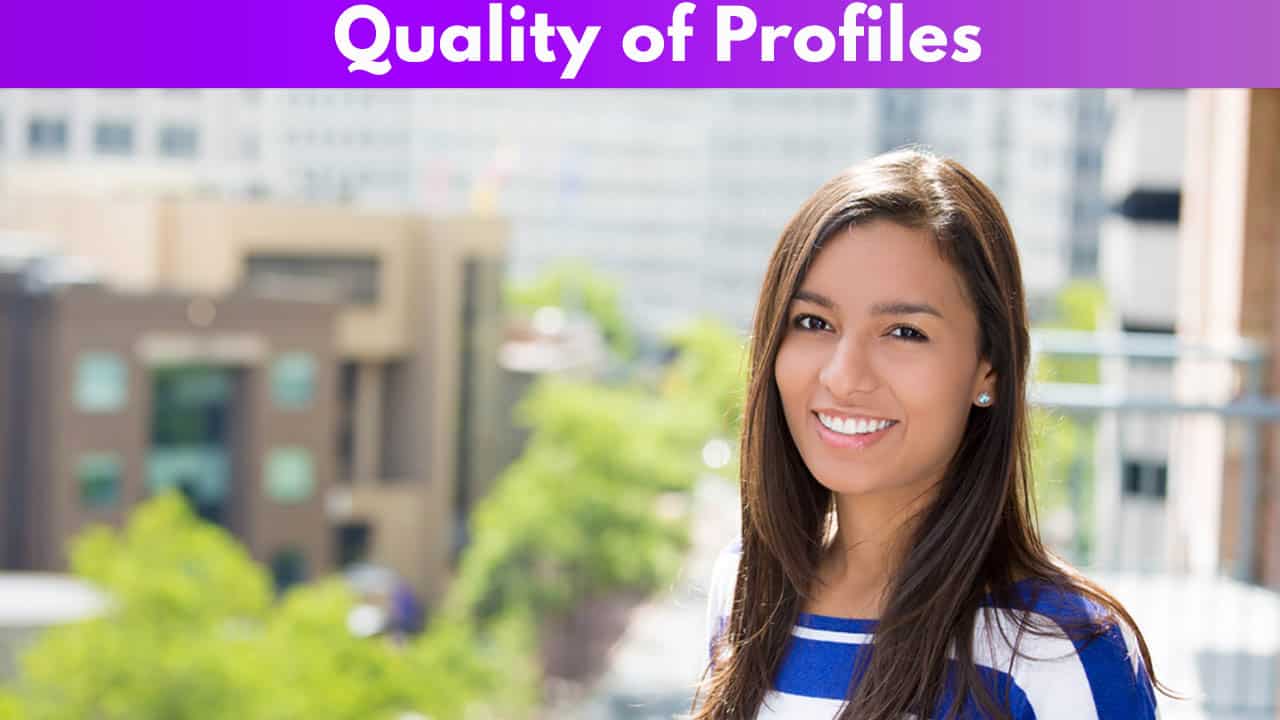 Since completing profiles isn't mandatory, they vary in detail.
Usually, users that signed up via Facebook, have highly detailed profiles because their profiles are automatically updated.
On the other hand, people joining via the phone number, skip many steps and tend to have low profiles.
The website doesn't require any verification, which means that you can easily stumble upon a fake profile.
Low profiles get fewer swipes and matches because people are worried about getting catfished.
The great thing about Chispa is that it allows you to view photos and other information for free. Before you decide to swipe left or right, you can scroll through all six pictures and see any profile information.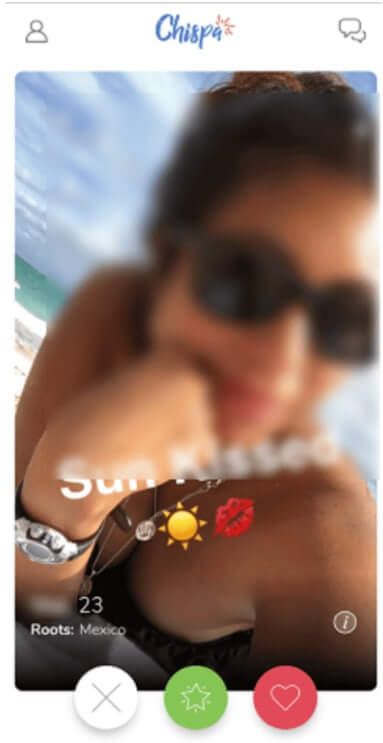 Is the app easy to use?
The app has a quite straightforward design which makes it incredibly easy to use.
On the homepage, you will find four different tabs with different functions – exploring, messaging, etc.
When you go to the explore page, you can set the age of shown profiles.
They will appear one at the time.
Click on the X button if you aren't interested and tap on the heart icon if you are.
You can also swipe left and right.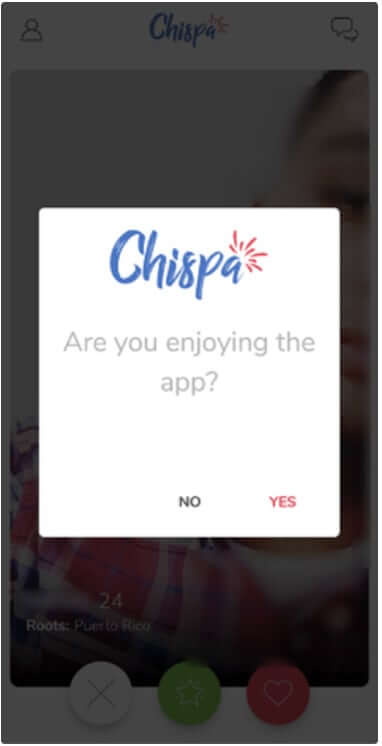 To start chatting your matches, just tap on the message tab. All of your previous messages can be found there as well.
If you want to alter any personal information, click on the profile icon at the top left corner.
Chispa app is free to download and both iOS and Android users can install it.
Pricing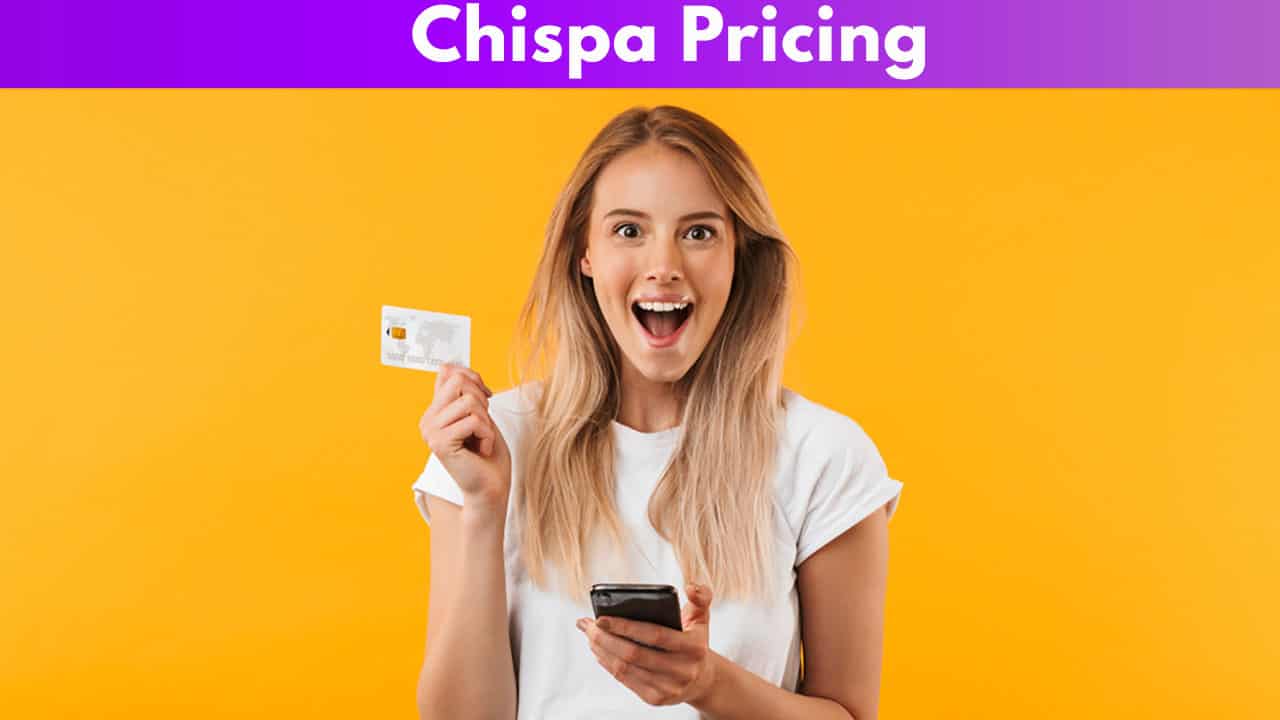 Chispa is considered for a free app. It doesn't offer any memberships, but still, there are two fee-based features.
The price for each feature is determined by the number of purchased credits.
For boost, pricing is:
1 credit – $1.99 per credit
5 credits – $1.49 per credit
10 credits – $1.19 per credit
Super Chispa packages are:
5 credits – $0.49 per credit
25 credits – $0.39 per credit
60 credits – $0.29 per credit.
As you can see, the prices of packages are quite budget-friendly.
You can buy the features using either a credit card or a mobile phone. Once the credits are used up, they won't be auto-renewed, so you will have to buy them again.
Final Word on Chispa Review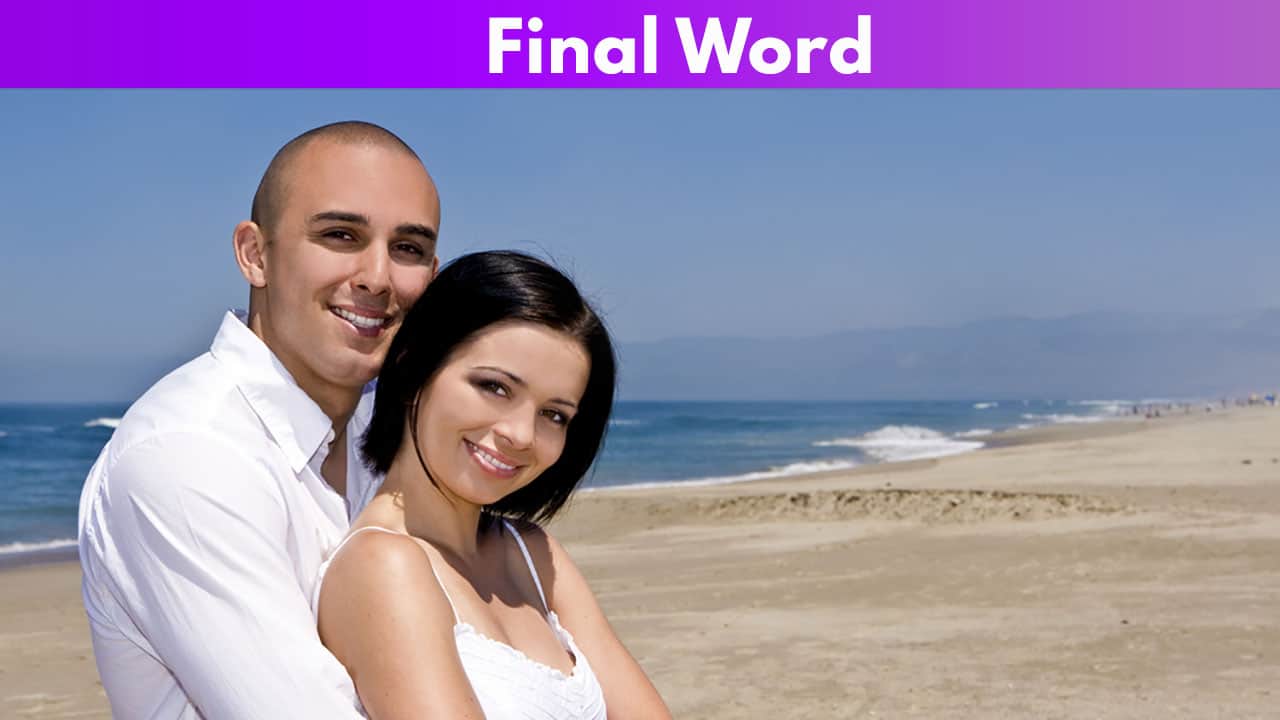 Chispa is a user-friendly app with features that most users are already familiar with. Using the dating app is simple and young adults (even non-Spanish) are drawn to it.
You won't be overwhelmed with text or pictures, and finding people is super easy.
Also, you don't have to spend a cent to enjoy the app.
Do you plan on trying the app? If you do, write your experience in the comments.
Overall Rating – 4.25/5
Frequently Asked Questions
The Chispa was created by Match Group and Univision Communications. Their target group is single Latinos all over the United States.
Over time, the app has expanded to a few other countries outside the USA and even other nationalities have started joining it.