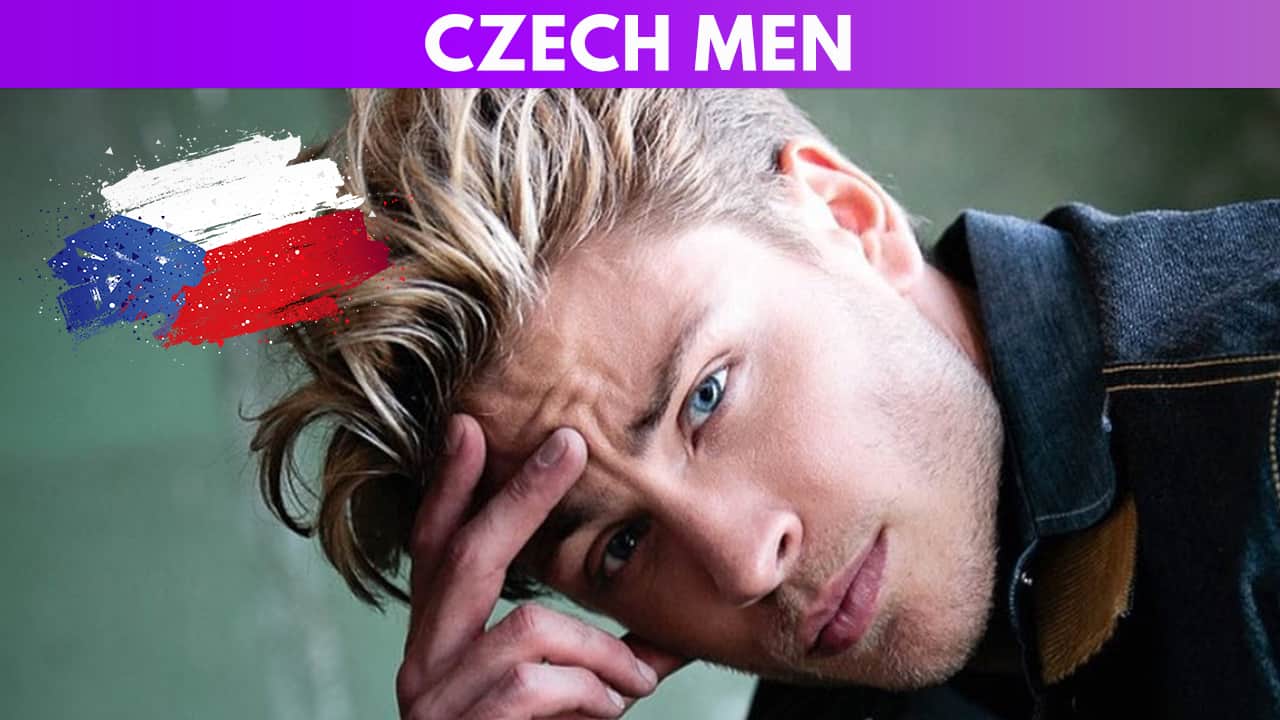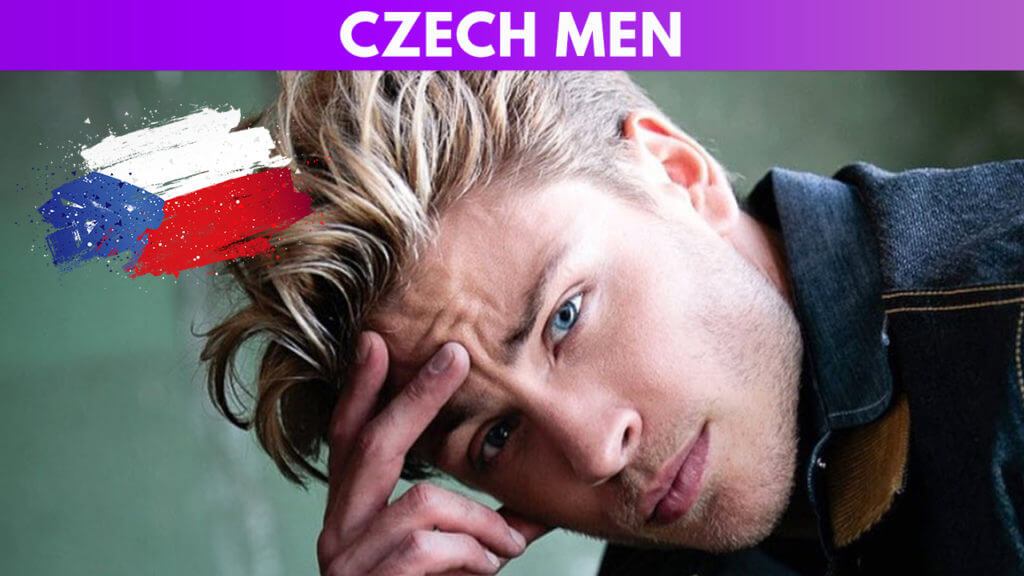 In my opinion, the Czech Republik is one of the most beautiful European countries. If you are new here, make sure to check out all the men's country guides to see how Czech men compare in all categories.
Also, Czech males are quite stunning.
This country is a home of beer and goulash, and people are welcoming and heartwarming.
If you choose Czechia for international dating, you won't make a mistake!
In this article, I will give the answers to some of the most popular questions about Czech men, introduce you to the Czech dating culture and give you many needed tips for dating a Czech man.
Also, I will debunk some of the Czech men stereotypes.
For example – are Czech men controlling in relationships? You will have to continue reading to find out! 😉
Is your dating app giving you the best chance for success?
Make sure to take our online dating site/app quiz to find out.
People who follow our dating site suggestions have on average 2 more dates per month.
The Most Important Traits of Czech Men
Let's start with the basics.
You probably want to know what are Czech men like physically and what are Czech men like in relationships.
It is hard to describe an entire nation in just a few paragraphs and no one can guarantee you that you won't accidentally stumble upon a bad guy (fortunately for you, there aren't many of them).
Like always, I will start with their physical traits first.
Physical Appearance
Just take a look at these men! No one can deny their stunning appearance.
Czech men belong to the West Slavic ethnic group and relate to their neighboring Slovakians the most. They also have Celtic and German ancestors.
Just based on their origin, you can conclude a bit about their physical traits.
These are one of the tallest nations in Europe. The average male height is about 180 cm, which makes them taller than both Slovakian and German males.
Czech guys aren't just tall. Other traits make them handsome as well!
If you love blonds, Czech Republic is your ideal place for international dating. Many of them are blond with beautiful green or blue eyes.
You know I love blond hair and rare eye colors. Probably because of that I loved my stay in Czechia and dating Czech guys.
However, if you prefer even blonder guys, you should find a nice Swedish or Danish men. Hot Czech guys are darker than Swedish men but paler than German.
Of course, there is something for everyone. If you prefer darker hair and eyes, you will easily find a nice Czech guy as well.
Another amazing characteristic of these men is their bodies. They take good care of them, and because they love to eat and generally love food, they make sure to visit a gym a few times each weak.
Blond, tall and muscular – sexy Czech guys are the definition of perfection!
Style
This is sometimes even harder to describe than physical appearance.
However, one thing I can say about handsome Czech guys is that they are stylish.
The temperature of Czechia varies but it is one of the colder European countries.
Because of the cold temperatures, typical Czech men are rocking coats and amazing winter jackets.
I can't say that one brand stood out from others – H&M and Zara are the most popular stores but they also love high-end brands as well.
Even when they are wearing something a bit pricey, they don't feel a need to show off.
In the end, it is all about comfort and style – if it looks bad, they won't wear it just because it is expensive!
Additional Rating – The Tinder 1000 Swipe Rating
On top of the important physical trait ratings for Czech men, we have also created our own additional rating from the Czech men we see on Tinder. We call it the 1,000 Tinder swipe rating. It is extremely accurate and gives a very good overall picture of the single men and how attractive they are.
This is how it works.
We swiped through 1000 different profiles in all of the major cities of Czech and took note of how many handsome men there are. We jotted down how many 8's, 9's and 10's there are based on their profile pictures. Here is a quick breakdown.
0-100 is poor
100-200 is OK
200-300 is Good
300 – 400 Is Incredible
400 + is Mindblowing (There are only a few of these)
With a Tinder Plus subscription, you can teleport to anywhere in the world and swipe for yourself. Find out more below In the section about how to meet French men. Also, make sure to check out my other country guides to see how their Tinder scores compare.
Character Traits of Czech Men
This is a part even more important than physical characteristics.
What are Czech guys like?
You might be also wondering what Czech guys in bed are like?
Here is what I've learned about single Czech guys and what are Czech guys like in relationships.
1. Gentleman Rating
At first, they won't act like gentlemen.
Typical Czech guys have a unique personality – they are all nice, polite, funny and welcoming, but don't always show all of their qualities at the beginning.
All of their best traits come out after a few dates and you might feel like they are a bit reserved.
However, as time goes by, they will start showing more affection, and their cavalier side will also shine!
They will gladly hold the door open for you, compliment you, and shower you with attention and gifts!
The only downside is that it all requires some patience!
2. Integrity
You won't meet a Czech guy who isn't sure about what he stands for!
These men are well aware of their origin and proud!
Most of them are patriarchs and don't even think about saying something bad about their country.
I think that this is one of their biggest advantages – every girl wants a guy that is certain in his beliefs!
3. Honesty
It might seem like nothing can shake these guys up and they act like others are the same.
That is why they are sometimes even too straight forward and honest.
This trait also has a few good sides – when you have to discuss something with them, they won't mind talking with you for hours. Every problem you might have in a relationship will be easily resolved!
Also, here is one of the most important Czech guy dating tips: be honest as much as they are.
Because they are so open, they don't like being lied to, even if it is a small, white lie. It is always better to tell them exactly how things are.
4. Loyalty
Remember one of those Czech guy stereotypes I mentioned earlier? Are they controlling?
The answer is no!
These guys are loyal and expect loyalty from you as well, but they won't act controlling!
For them, trust is of utmost importance in relationships and they know that it can't be gained through controlling what you do.
Casual hook-ups are common in Czechia but even if you are just hooking up, they won't be dating the other girls at the same time.
5. How protective are they?
Handsome Czech men are bold and prepared to fight for people that they love!
This means that will easily start a fight in the bar if they will like someone who has crossed the line.
Wherever you are, you will feel safe with a Czech guy by your side.
6. Are they Resourceful
Czech men deserve this score!
Firstly, education is one of the most important things for the Czech people. Parents are saving money to send their kids to college.
This country has many high-esteemed universities and professors.
Also, a good education often leads to great salaries. Even though they have well-paid jobs, they won't spend their money so easily.
This doesn't make them cheapskates, but just aware of the money value.
When it comes to completing house chores, they always want to lend a helping hand. However, they aren't as skillful and can create an even bigger mess.


7. Maturity
Hot Czech men are pretty mature but it comes with age.
Unlike Romanian men who grow up quite fast, Czech men are doing things at their own pace.
While they are still at university and for some time after, they tend to act quite immature. This period is for exploring the options and life.
Just ask your Czech boyfriend to tell you one interesting story from his days in college and it will be one of the craziest stories anyone has ever told you.
It will be entertaining but you will also see that he was quite immature.
Fortunately, this period of their life quickly passes and they turn into successful, mature men.
8. Self-confidence
Single Czech men are incredibly confident.
That is because they know what they can give. Academic success, great job and stunning looks turn them into self-assured men.
Czech men in bed are the same – well aware of what they are doing and making sure that both of you are enjoying the experience.
9. Are they friendly or reserved?
Czechia is an incredibly welcoming country. A bunch of tourists visits Prague every single year and they are used to chaos.
However, once you start dating a Czech man you might feel differently.
It takes time for them to open up when they are one on one with someone and they will need you to be patient.
Once they get comfortable, you will see how affectionate they are!


Overall Rating of Czech Men's Traits – 7.9/10
Where to Meet Czech Men
So, once you come to Czech, where should you go exactly?
Where to meet Czech men and how to meet Czech men?
Prague is the capital city of the Czech Republic and the best place to meet Czech guys.
It has a long history, many tourists' attractions and even more bars where single Czech guys hang out.
If you want to start dating Czech men immediately, just go to one of the bigger pubs in Prague.
Not everyone can simply fly to Czechia and American women looking for Czech men can easily find them online.
Czechs are familiar with online dating and use a bunch of different dating sites. The one that they prefer is Badoo.
Badoo
It is currently one of the biggest online dating websites with almost 500 million users.
You won't have any difficulty with finding the nice Czech men there.
The entire sign up process is fast. Just like other dating websites, Badoo requires a few basic information and a profile picture.
After registration, your email will have to be verified and you will be asked to link your other social media accounts as well. Thanks to this, a bunch of fake profiles is immediately deleted.
This website doesn't measure the match score or anything similar and it is up to you to decide whether you like a person or not. All of the pictures and profiles are unlocked, allowing you to view the profiles even with the free membership.
Not all profiles are filled with details and personal information and it is up to each member to decide how much they want to show.
Displaying personal information does have a few benefits. Firstly, your chances of finding a date are increasing with more details. Also, you are collecting scores and the more scores you have, the better visibility of your profile will be.
With the "People Nearby" option, you will be able to scan who is near you and make contact with those people only. This is useful if maybe you have already landed in the Czech.
Messaging is another way to make contact. It is entirely free but you are limited to only two messages. Until the person responds, you won't be able to send any additional messages.
Badoo Live is an innovative feature. Members love to host live video streams and most of them set a certain goal. They collect credits during the stream and once they reach a certain number, they complete their goal.
It also features a free app for all Android and Apple phones. The app is similar to the website and possibly even easier to use.
If you were wondering how to meet a Czech guy outside of the Czech Republic, Badoo is a great solution.
You have numerous special features to try out and most of those features are available even for free members!
Pros and Cons of Dating a Czech Men
Every country has a different culture, so you should prepare before you start dating a Czech guy.
Most of these guys are incredibly nice and polite, and to meet Czech men all you have to do is visit a few pubs.
So, after meeting them, what can you expect?
Here is everything you should know about Czech men and a few useful Czech men dating tips.
Pros
1. They are intellectuals
Sexy Czech men aren't just sexy! As mentioned, their education is quite important to them and most of them finish both undergraduate and graduate studies.
These guys are intellectuals and most of them are looking for the girl that is just the same!
Because they are well educated, they always have an interesting story to tell.
Music is an important part of their culture. Just by walking down the street in Prague you can see numerous street musicians.
These men love music and most of them know either know to sing, play an instrument or both.
This is also one of the ways they seduce girls – a love song can melt anyone's heart.
So expect a love ballade after a few dates. His talent will sweep you off your feet!
3. They are brave
I already talked about how protective they are.
They will stand up for anyone they love, especially for family and close friends.
This trait has a lot to do with their origin.
Throughout history, Czechia was under attack multiple times. Back in 1939, Germany was ready to invade part of the Czech Republic.
These brave men were ready to fight for their country and many of them were mobilized at borders. Unfortunately, Germans did win and Czech men had to give up a part of their territory.
However, while living under German occupation they didn't give up their language. It survived even in an entirely German environment which is another sign of the strength of this nation.
Cons
1. They accept gender equality but don't always follow it
This is difficult to explain.
Traditional gender roles aren't strictly followed in Czechia, but at the same time, they are. I know these are two opposing claims so let me explain.
In the Czech Republic, women are encouraged to get to have careers. Just like education is important to men, it is equally important to women.
Also, chances for men and women to find a job and advance in careers are the same.
However, when it comes to housework, traditional gender roles are usually followed. Czech men always want to help, but don't know how to do many simple house chores.
That is why a woman is often the only person that takes care of the household while also having a full-time job.
2. They love beer
Remember when I talked about where to meet Czech guys? One of the recommended places is a bar or pub!
Generally, this is one of the best places because single Czech guys love beer and pubs. However, keep track of how much they can drink.
Sometimes, they forget about their limits and once they get drunk, they forget how to behave.
3. They don't like to be challenged
A Czech guy wants a girl who is equal to them in every way, most intellectually.
If you show that you are smarter than them in some fields, they might feel intimidated and pull away.
I advise you to know to challenge them or start any debates because if they can't win or you don't think alike, it will probably be the last date for the two of you.
How to Make a Czech Men Fall in Love with You
These guys know what type of woman they are looking for. Also, the character is much more important to them than appearance.
These tips and tricks will help you on the quest to steal his heart!
1. Prepare him a traditional Czech meal
During your stay in the Czech Republic make sure to try as many traditional recipes as possible!
Their food is amazing and no wonder most Czech guys are such foodies.
Cooking his favorite meal is one of the best ways to make him fall in love!
Goulash is one of the most popular, but there are other interesting recipes as well: garlic or beef tomato soup and roasted pork.
The only downside of these recipes is the preparation – they can be quite time-consuming.
2. Learn about beers
Czech men love preparing and drinking beer, but they probably love drinking more.
One of your dates will probably be in a bar or pub, and you should do your homework before going.
Explore the Czech beer companies, and make sure to order one of the Czech beers in a pub.
3. Show that family is important to you
These guys can't wait to start their own families.
If having a big family isn't one of your goals, your relationship with a Czech man probably won't work out.
One of the ways to steal his heart is to talk about your family – mention your parents, siblings and some of your interesting traditions and adventures.
4. Language Barrier
Learning Czech is easy for some and almost impossible for others. It mostly depends on where you come from.
However, learning a few basic phrases should be difficult and he will be glad you showed interest in his country!
5. Be honest and yourself
I already said it once – these guys are open and honest and aren't quick to forgive, even if it is just a small white lie.
With them, it is always best to be yourself and speak your mind. This is one of the character traits they respect the most!
The Most Beautiful Czech Men
These guys are incredibly stunning and choosing just three guys was difficult.
These men represent Czech guys the best and hopefully, you will find someone similar to them!
1. Tomáš Berdych
Tomas is the most famous Czech tennis player.
He was born in Moravia and started playing tennis when he was just five years old!
Tomas played in numerous Grand Slam tournaments and against some of the best tennis players in the world!
But he isn't just an incredible athlete. Tomas is tall with the most stunning blue eyes and an incredible body – a great example of sexy Czech men.
2. Matěj Vydra
Another athlete! Matej is a Czech football player and a part of the Czech national team.
He is blond, with the dreamy blue eyes and once again, an amazing, muscular body!
Matej joined the biggest Czech football teams when he was just 17 and he has played for numerous teams ever since!
3. Milan Baroš
As I said, even if you love guys with darker hair and eyes, you can easily find them in Czechia.
Milan is a football player in one of the Czech Republic football teams. He is a striker and he started his football career when he was just 12 years old.
Milan even won a Golden Boot! He is a stunning man and a talented football player!
Find more handsome Czech men on Instagram
Final Word
Hopefully, I gave you an answer to all of your questions and know you are ready to start with international dating.
You can also use the amazing guide to dating men for your chance of greater success in the dating environment.
Enjoy your visit to the Czech Republic, try their beer and goulash and find a handsome Czech man to be your tour guide!