EHarmony and Tinder are one of the most popular online dating apps during the past few years, and it seems like everyone is using one of these two.
However, there are plenty of differences between these two online dating sites, and if you want to choose just one of them to meet your perfect match, you need to be informed about how they work.
In this EHarmony Vs. Tinder article, we will explain:
Bonus tip: we have found that you can save a lot on eHarmony by signing up on the website (not the app) using this special link.
OFL Top Recommendations based on 100,000+ Survey

"Serious Relationships"
"Discreet Hookups"
"Best Course for Men"
"Quick Flings"
"Normal Hookups"
"Our Quiz"
Also, make sure to check out our full eHarmony review here and check out the individual Tinder review.
EHarmony is one of the original online dating sites that has been around for more than two decades, helping people connect with their potential matches.
This dating service is focused on helping people establish serious relationships, and it is one of the rare dating sites that claim that it can help you date for marriage.
Even though it was launched in 2000, with a few changes, it managed to continue being one of the best matchmaking platforms on the internet and indeed the platform with the best algorithm and compatibility matching system.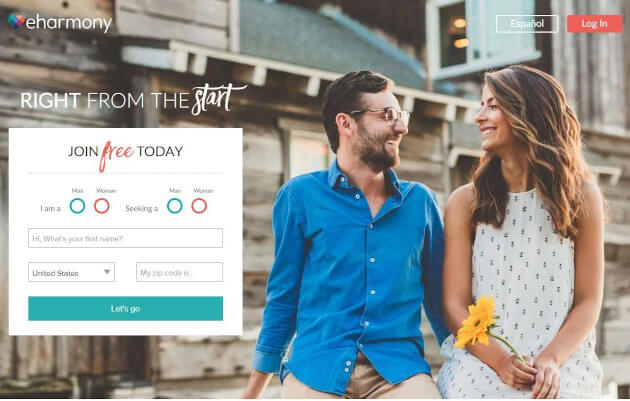 Everyone who is looking for a long-term relationship seems to be focusing on EHarmony, and it is one of the rare platforms that has managed to establish a loyal demographics and become equally popular in all parts of the world.
It offers dozen of unique features and filters that will help you find your potential partner among plenty of fish in the dating pool, but it is also one of the rare dating websites that provides you with such detailed personality profiles of all users.
Unless you fill out all the questionnaires and personality tests, you will not be able to perform well, so it is one of a kind dating option that explores all parts of human personality and combines the best of psychology and technology to help people make compatible matches.
Also, it was created by Dr. Neil Clark Warren, a clinical psychologist who is specialized in romantic relationships, so you can be sure all of its features are there for a reason, and that is to help you improve your whole performance.
If you are someone who is tired of wasting time on dating apps and you want to meet the right and the best person for yourself, this is the best dating option for you.
Tinder is one of the dating apps that we're able to amass millions of users worldwide, especially among younger generations.
It is considered to be one of the best dating sites at the moment, and it allows you to meet people wherever you are, even in the smallest cities in the world.
OFL Top Recommendations based on 100,000+ Survey

"Serious Relationships"
"Discreet Hookups"
"Best Course for Men"
"Quick Flings"
"Normal Hookups"
"Our Quiz"
Even though it can't guarantee that you will get the best quality matches or that you will find the love of your life while using it, the Tinder demographics are various, and you will be able to meet a lot of interesting individuals.
While it is more focused on casual dating and hookups (like BeNaughty or Ashley Madison), it is also a dating app with the most significant number of users on the internet, so it can be a great option if you usually struggle to find potential partners or you don't believe that you will meet your soulmate anytime soon.
It is a bit more popular among the younger generations, but overall, you can find people of all ages on it; you just need to look a bit further and explore everyone on the app.
Its user base is still diverse, and unlike most dating platforms, you will be able to meet even those individuals you probably would never even check out in real life.
However, this is a platform that also has a lot of limitations and certainly can't help you too much if you are looking for a serious partner.
Also, its safety policies are not the best, so plenty of users tend to struggle with fake profiles and scammers, and you need to keep your eyes wide open while using it.
In general, it is a good option for casual dating, but it certainly has a lot of disadvantages, so make sure you know everything before you make the final decision.
What Are The Main Differences Between These Two Platforms?
The sign-up process on EHarmony.com is undoubtedly one of the most complicated and longest sign-up processes on dating platforms, and it requires a lot of your time and energy.
If you want to become an EHarmony member and get accepted to the platform, you must create a detailed personality profile, fill out several questionnaires and personality tests, and verify your identity through your phone number.
This can take some time, and you will also need to think a few times before you decide what things you will put into your profile, so be prepared to dedicate some time to EHarmony.
On the other hand, Tinder is relatively easy to use, and you will be able to sign-up through your email or Facebook account.
It doesn't require any sort of verification process, and you will be able to create your dating profile with just a few clicks.
If you have read an EHarmony review or two, you have probably realized how expensive this dating platform is and why so many people choose to avoid it in the end.
EHarmony is one of the most expensive online dating platforms because its membership can cost you up to 65 dollars per month.
Since it focuses on serious dating, it requires an expensive membership that will help you get plenty of daily matches and find your soulmate.
If you want to get a discount, you will be able to get it only if you purchase a 6-month or yearly membership, and that is when your subscription could be 35 or 45 dollars per month.
This is still a lot of money, but since it is pretty safe and has a fantastic algorithm, people usually proceed to use it without worrying too much about the price.
Even though it has a free version, this one can't help you out too much because you will not be able to message anyone or match with anyone while using it.
On the other hand, Tinder is probably one of the most successful and cheapest dating apps, and you will be able to use it for free too.
Everyone can create a free Tinder dating profile they will be able to use in the future, and they won't have too many limitations.
If they want to get a significantly better experience, they can always purchase the Tinder plus or Tinder gold subscription, which is between 25 and 35 dollars per month, which can provide them with more options and a better experience on the platform.
Free dating can also be successful, and most people nowadays are sticking with its free version, so never underestimate the power of regular Tinder.
Compared to EHarmony, it is a lot cheaper and more convenient, so most people who are not that eager to find a soulmate right now tend to prefer Tinder.
The matchmaking process is the most essential part of all the best dating apps and a feature that will determine your success rate on it.
EHarmony is known to have the most unique and most efficient compatibility matching system that will always connect you to people who seem to be the most compatible match with you.
It performs a compatibility quiz between you and every single individual on the platform and then recommends you those who have the highest compatibility score.
Since it is aimed at people looking for a long-term relationship, it focuses on downloading all the information from your personality profile, adding them to its search filter, don't, and then starting the matchmaking process for you.
With EHarmony, you don't even need to do anything because it will perform this whole process for you the moment you update your dating profile to the fullest.
Its algorithm is amazing, and you can be sure you will always get connected with the right people, and you don't need to fear coming across scammers or fake profiles.
You will see a full homepage of people with whom you have a high compatibility score, and you will be able to choose until you come across an individual that seems to be the best match for you.
Tinder, on the other hand, doesn't have any specific matchmaking algorithm, and it will connect you to people who seem to be living closest to you.
While you will be able to choose through some of the filters and try to find people who would match you well, in general, Tinder is made for hookups and casual dating, and people usually swipe left and right through the app until they find someone interesting.
This usually isn't of too much help to most daters, but if you are into Tinder hookups, then it will work well for you, and you won't have to stress too much about coming across the right people.
EHarmony is known for having a lot of unique features and one of the best in its search filters that allow you to create your perfect match and then start looking through the platform until you find the person who fits the description the best.
EHarmony demographics are pretty diverse, and there are millions of people using it across the world, so there is no way there is not a single person that fits your idea of a perfect match.
This feature will make your whole EHarmony dating experience much more enjoyable and successful, and it allows you to explore your likes and wishes and find the person that you thought only existed in dreams.
It also offers the video chat feature, which allows you to start a video call with your potential partner through the app, which will help you get closer with your dater through the app, but also show you that you are dealing with a real person, not some sort of a scammer.
All EHarmony members will also have unlimited likes and unlimited messages, so your whole experience will be smooth.
It also has the Icebreaker feature that will allow you to start conversations with other users quickly, without having to spend hours thinking about what is the right first message to send to someone.
Tinder also has some good features that could help you boost your performance and make a larger number of people swipe right on you.
You can purchase super likes that will allow you to match with more people and become more visible on the algorithm, and this is one of the most popular features because it provides you with results almost instantly.
As a Tinder gold user, you will also be able to get a lot of amazing search filters that will do your search for the right person much easier, and you will also be able to connect your Tinder to social media like Facebook or Instagram, which seems to be helpful to a lot of people.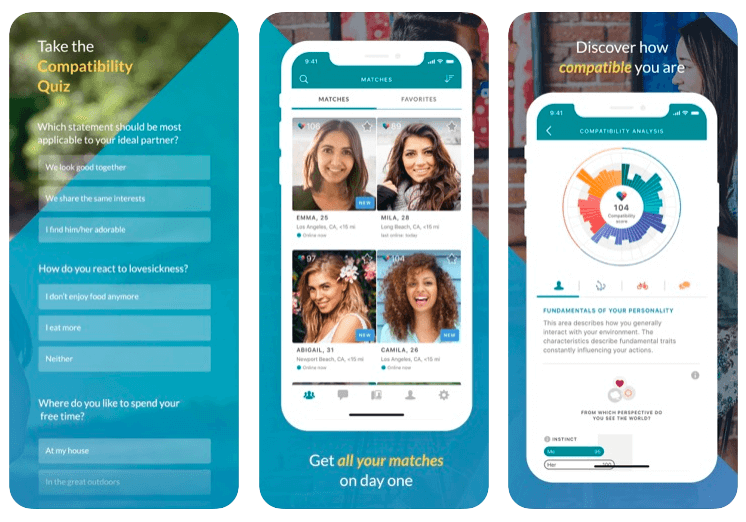 Other than that, it can't offer too much, and even the features you get as a Tinder gold member are not really life-changing, and they will just help you get a bit more matches on the app.
If you are having a good time without those premium memberships and you have gotten a lot of matches, there is no need to invest in those memberships because they probably won't bring you too much.
Amazing dating profiles are something EHarmony is well-known for, and you will be able to find out everything about your potential match straight from their profile.
When joining the platform, you will need to fill out questionnaires, personality tests, and quizzes and upload information to your dating profile.
You will be able to see someone's education, favorite color, experiences in relationships and life, and many different things just by opening their profile and reading it thoroughly.
This is an amazing thing because it allows you to get a deep dive into someone's personality before you even match and see whether they could be the right person for you or not.
Also, in case someone's dating profile is blank and there is little to no information about them, you always know it's a scam, and you can easily avoid it.
You will also be able to see the compatibility score with them, which is very important because it tells you how well the two of you would work out in real life.
On the other hand, Tinder doesn't have too much to offer because most of its users don't even have a profile picture on it, and you can't expect to find out a lot about them just from their dating profiles.
Since it is made for casual hookups, people don't invest too much energy into creating a profile, and they usually write their name and age and start dating.
This is not convenient not only because of your safety but because you will not be able to find out anything about this person before the two of you meet or start exchanging messages.
EHarmony has done a much better job in this field, and their dating profiles are unmatched because they provide you with so much information you will need to spend an hour reading through someone's profile.
Which Dating App Is Better?
Which dating app will be a better option for you depends on the type of relationship you are looking for.
If you are sick of hookups and casual dating and you want to settle, then EHarmony would be the best choice for you because it is a platform focused solely on long-term relationships.
On the other side, if you are still not ready for commitment and you want to mingle a little bit, you should give a try to Tinder because it is the best dating app for hookups.
There are plenty of other dating platforms like Bumble, Zoosk, Match.com, or OkCupid, but these two have the most success in their niche.
Millions of people worldwide are using it daily, and it gathers users from all age groups and demographics.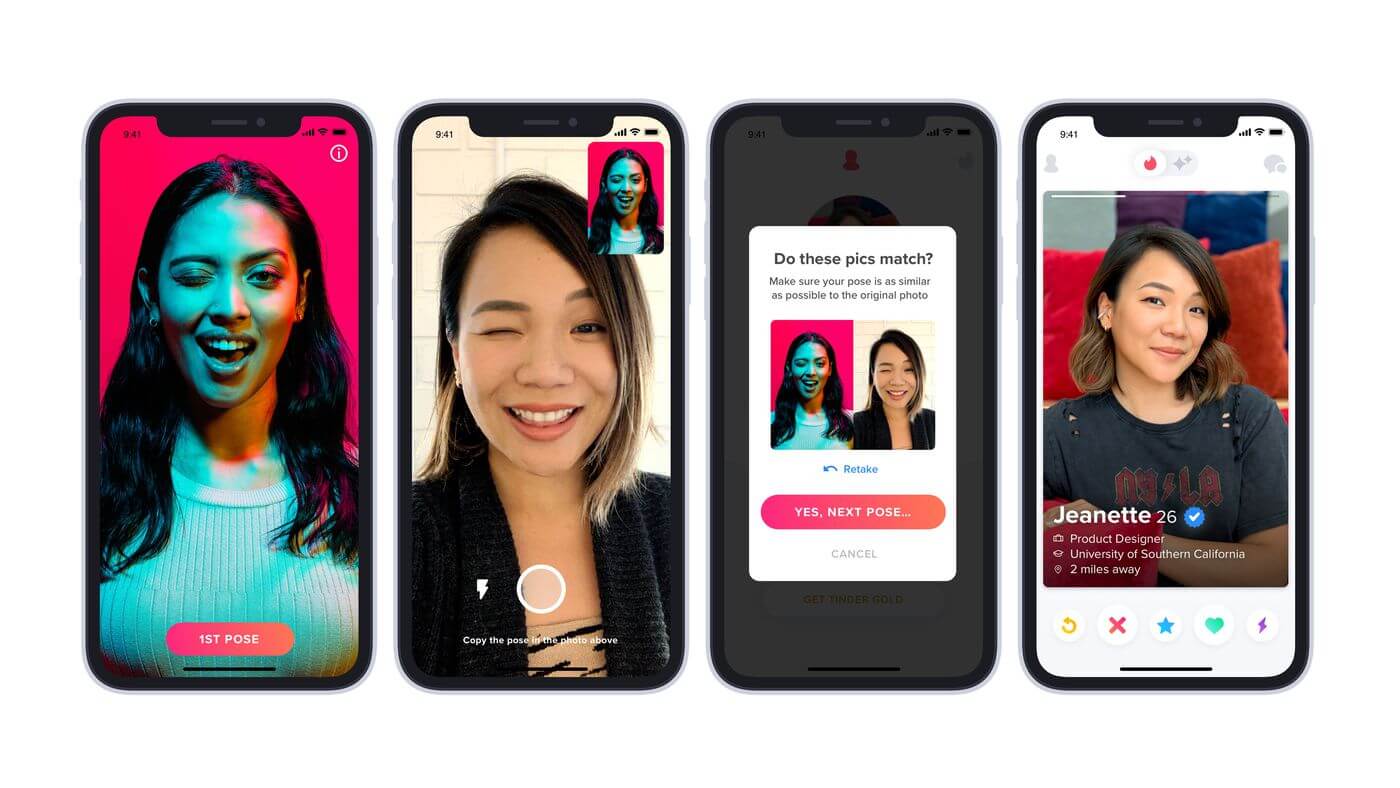 In general, the dating app comparison of these two is also not the easiest because they handle entirely different types of dating, and what will work well for you depends on your preferences.
They are both fantastic platforms, but if you are looking for a safer and more convenient option for long-term dating, I would suggest EHarmony.
Even though it is expensive, it will pay off after some time, and you never know, maybe your soulmate is waiting right around the corner?
If you are still not ready for commitments of this sort, Tinder will handle everything for you, and you won't need to worry too much about anything; stay safe!