With the number of dating websites to choose from continuously rising, finding the best place to try your luck in online dating has never been easier. That being said, not every dating app is suited for everyone, nor are they all even legit.
Because of this, you should only use trusted dating sites, which provide opportunities for discreet dating and hookups while keeping you safe from scammers using fake profiles. Fling and Ashley Madison both have a stellar reputation in this regard, making them a good choice for single and married people alike.
Which one is better, though? Stay with me as I explain my comparison of the two websites across a number of categories including:
· General overview
OFL Top Recommendations based on 100,000+ Survey

"Serious Relationships"
"Discreet Hookups"
"Best Course for Men"
"Quick Flings"
"Normal Hookups"
"Our Quiz"
· Layout and ease of use
· User structure
· Free features
· Premium features
· Cost
· Sign up
· Security
Bonus tip: we have found that you can save a lot on Ashley Madison by signing up on the website (not the app) using this special link.
Also, make sure to check out our full Ashley Madison review here and check out the individual Fling review.
Fling vs Ashley Madison in numbers
Both of these websites have quite a substantial user base which makes it much more likely to find someone, whether you are looking for a one-night stand or actual long-term extramarital affairs. That being said, there are some stark differences between the numbers shown by the two apps. Let's take a look:
Fling reports having anywhere between 10 and 12 million users worldwide, of which around 3 million can be found in the US. Another 1.2 million users are located in Great Britain, with the rest scattered around the world.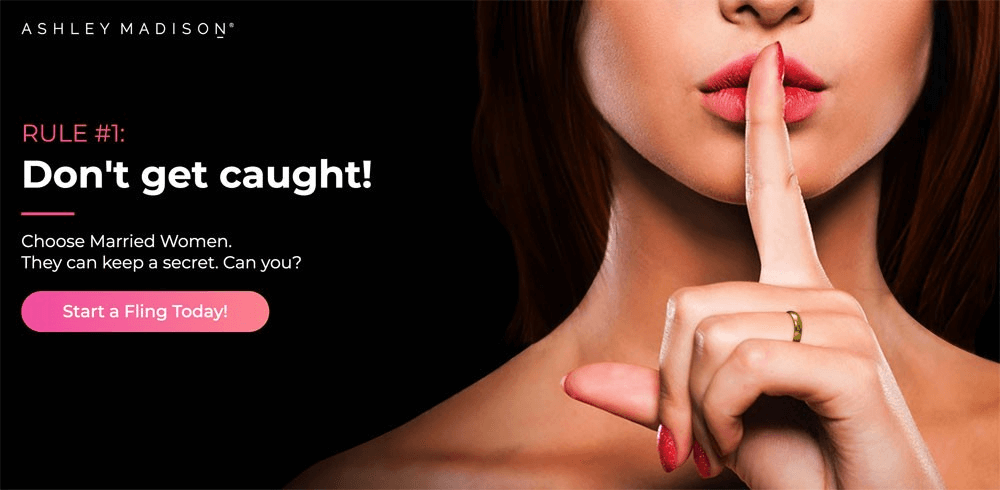 The user base is comprised of a healthy mix of single and married people, with the average age for both men and women being just above 30. The male-to-female ratio is about 70/30, meaning that there are easily more than twice as many men as there are women on the website.
Ashley Madison, on the other hand, boasts a far larger user base of around 70 million users, most of which can be found in the United States. As a result, you will have far more opportunities to meet like-minded people on this hookup website than on fling.
The user base is slightly older, however, with the average age being around 35 years old, and the male-to-female ratio is quite similar to that on Fling. Still, the massive difference in the total user count makes Ashley Madison a clear winner in this category.
Fling vs Ashley Madison: a basic overview
Before I move on to reviewing the two apps in more detail, I will first give you a basic overview of these dating services, how they work and what audience are they suited for the best.
OFL Top Recommendations based on 100,000+ Survey

"Serious Relationships"
"Discreet Hookups"
"Best Course for Men"
"Quick Flings"
"Normal Hookups"
"Our Quiz"
Fling represents itself as a website that helps with matchmaking among average men and women, regardless of their marital status, unlike for example tinder, which only works for the most attractive people.
That being said, the smaller number of users when compared to the best dating sites and a large number of fake profiles make this website not very efficient even for casual dating.
The design itself is pretty neat, but also very basic, and doesn't have the best search filter out there. As a result, you will often be offered to match with people far away from you. I'm unsure if this due to a lack of active members or if the search is just broken.
Ashley Madison, on the other hand, focuses on married dating way more than other dating sites and has a lot of active users. Those looking for threesomes and affair dating will have a much better time here than on other dating services, such as fling or even heated affairs and Adultfriendfinder, two services much closer to AM in size.
When combined with the fact that it also has a nice, feminine design and a pink color scheme, as well as a much more advanced search filter, I can rightly say that AM is the perfect mix of visual appeal and functionality. It is a clear winner in this category as well.
Fling vs Ashley Madison: ease of use and layout
When it comes to ease of use of the two online dating sites, we first need to talk about their availability across different platforms.
Both Fling and Ashley Madison are available on Windows (via their respectable websites), Android and iOS. This means that you will be able to engage in adult dating on the move, as well as from the comfort of your own home.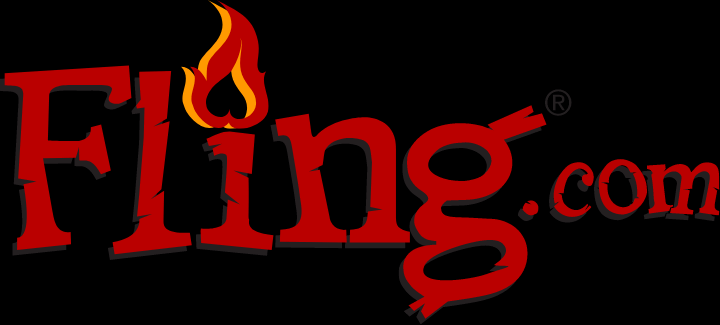 With that said, there are still important differences between these platforms that have a significant impact on the end-user experience.
Fling is known to be decently easy to use, with a well-designed website that shows allows you to access all the important commands from the main screen without having to scroll through a bunch of different menus. Everything is easy to find and use.
The app is likewise quite modern, though it puts a little bit too much emphasis on photos as opposed to the bio.
On the other hand, Ashley Madison features a very modern design, with pink tones dominating the screen and giving the app a very feminine look. In spite of this perceived focus on aesthetics, both the app and the website are highly functional, allowing you to navigate between all the different menus with ease.
Conclusively, I believe that Ashley Madison takes a point in this category as well, even though the difference between the two isn't that big.
Fling vs Ashley Madison: Popularity and user structure
One of the key things I look at when reviewing or comparing dating websites is taking a look at the popularity of their mobile app and their user structure. This structure consists of several subfactors, such as the age range of the users, their location, etc.
Fling is believed to have around 10 million users in total, though not all of them are active. The users are around 30 years old on average, and about 2/3 of them are located in the United States.
There is quite a significant number of people using Fling in the UK as well, around 1.2 million of them. Unfortunately, the app isn't as popular outside of these two countries.
Ashley Madison has a far larger number of users, totalling at around 70 million. Once again, the majority of its users are on the North American continent, spread across both the US and Canada, but quite a lot of people from other countries are using it as well.
The age structure is a bit different than on Fling, with the average user being around 35 years old. Furthermore, men are a few years older than women on average.
With all that said, I believe that Ashley Madison's large number of users more than mitigates their greater age, making me give it a point in this category as well.
Fling vs Ashley Madison: what do you get for free?
Both Fling and Ashley Madison feature a free and paid version, with various differences between the two. I decided to break down all the free features available on each of the two social media platforms so you can know what to expect when giving them a try.
Fling free features:
The free version offered by fling allows you to do several things, including:
Creating a profile and writing a bio.
Uploading several photos.
Using advanced search filters to find other cheaters and singles
Using the group chat function
Making yourself "invisible"
Ashley Madison free features:
Free version of Ashley Madison offers you the following:
Registering an account
Ability to view other users' profiles
Access to advanced search filters
Sending winks to other members (shows as a notification on their profile)
"Stealth" mode which makes you appear offline to other users
Fling vs Ashley Madison: premium cost and pricing
As we already mentioned, these two apps feature a premium model in addition to a free one. In fact, this is the main way in which they earn money. As a result of that, most of the features are gated behind a paywall.
Here is how much you have to pay to gain full access to each app, and how much it will cost you.
Fling premium works via a gold subscription. This gold subscription grants you access to webcam shows, sex toy shops, more matches, etc.
The pricing range is as follows:
Gold two-day trial – $0.95 (gives you an opportunity to try out Fling Gold without paying much)
Gold seven-day trial – $9.95
Gold 1 month – $34.95 (the most expensive option)
Gold 6 months – $69.95/ $11.65 per month.
Gold 12 months -$80/$6.67 per month (6 Months FREE – 80% OFF).
Ashley Madison, however, does things in an entirely different way. There is no subscription at all, instead, you can use your credit card to buy prepaid credits which you can then spend on things such as messaging, virtual gifts., etc.
In addition to that, it is only men that need to pay for this, as female members get full access for free. Here are the prices:
$59 for 100 credits
$169 for 500 credits
$289 for 1000 credits
As you can see, bigger packages come at a lower cost per credit than the lower ones, giving you the incentive to buy more right from the get-go.
The bottom line is that while Fling is much cheaper to use, Ashley Madison gives you more flexibility with your spending. Still, I believe Fling actually holds the advantage in this category, though it is unclear whether its services are of a high enough quality to justify having to pay for them.
Fling vs Ashley Madison: sign-up and security
Both of these websites are well known for the amount of information they require during their respective sign-up processes as well as the security measure they take to protect users from scams.
Here is how the Fling sign-up process works: First, you will need to enter age and location. After that, the app will ask you for your email address and password, as well as your gender.
You will also need to upload some photos, write a bio, and give some preferences on who you are interested in. These will later be used to match you with other people.
Fling is well-known for keeping their users' data quite secure, and you are unlikely to get in any kind of trouble by submitting on the website or through the app.
Ashley Madison will ask you for all this data as well but will also demand that you give your ethnicity (as an additional piece of info for their search filter) and your phone number (for additional security).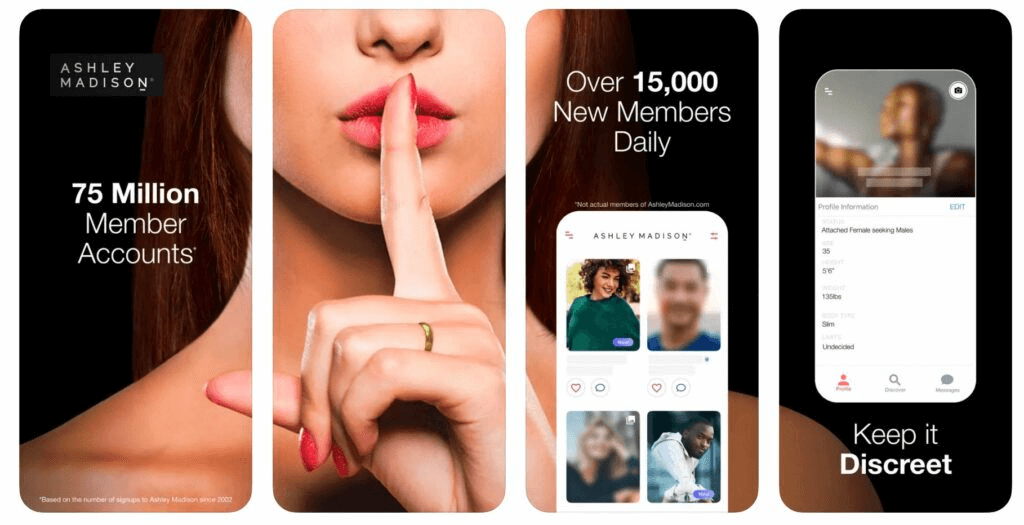 Overall, I believe that the two apps are quite evenly matched in this regard, though the extra security provided by Ashley Madison's decision to ask for your phone number is nice.
Conclusion: which app is the winner?
Having compared Fling to Ashley Madison across seven different categories, I came to the conclusion that Ashley Madison provides superior service by far. Not only that it has a much larger number of users, but it also provides slightly better security and has a more navigable and visually appealing website and app.
FAQ
1. Is Ashley Madison better than Fling?
Due to its much larger number of users and a greater focus on keeping scammers out, Ashley Madison is a better choice of a dating app than Fling, especially for affair dating.
2. Is Ashley Madison safer to use than Fling?
Ashley Madison's decision to require a phone number as a part of your account registration makes it much harder to steal a user's account, as well as more complicated to use fembots. Because of this, Ashley Madison is safer than Fling, which lacks such a security feature.
3. Is Ashley Madison easier to find an affair on than Fling?
Yes, due to its focus on married and affair dating, Ashley Madison is much easier to find an affair on than Fling. It is further enforced by its much larger user count, giving you more opportunities to meet someone.