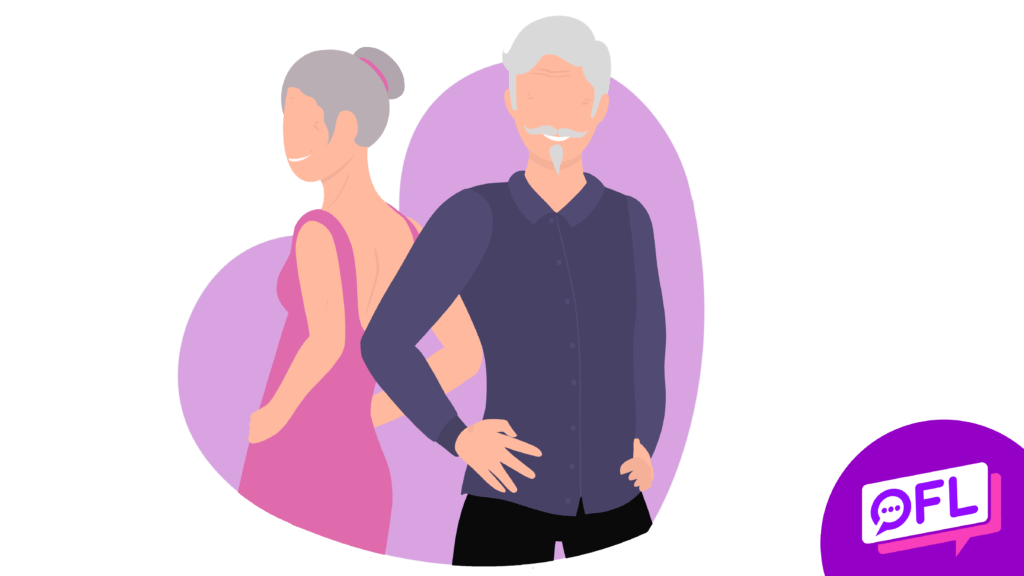 It seems like just finding somebody to date and have fun with today is nearly impossible.
One of the first problems of finding a date is the fact that the whole process is so time-consuming, and it doesn't have a guaranteed result.
OFL exclusive offers - Check all of them

"Serious Relationships"
"Discreet Hookups"
"Best Course"
"Quick Flings"
"Normal Hookups"
"Our Quiz"
No wonder people stop believing in themselves and others after some time.
Thankfully, modern technology has provided us with a huge amount of dating websites that can help us find the right person for us in much less time than it would take us before.
But then there's another problem. Most of these websites are too common. They cater to everybody and don't have any specific themes or interests that can connect people using them.
So what do you do when you're looking for something special?
Well, we're lucky enough to witness the time when there's also a lot of niche dating websites, and the one that we're reviewing today is one of them!
The full Seeking Arrangement review intends to help you determine its worth and whether it is a legit service? Let's find out more.
What's your price is running a deal right now where girls can sign up completely free. We suggest you don't miss out on this limited offer. It's the biggest SD/SB site online.
Is your dating app giving you the best chance for success?
Make sure to take our online dating site/app quiz to find out.
People who follow our dating site suggestions have on average 2 more dates per month.
Post 1 of 17 in the Individual Sugar Reviews Series
About Seeking Arrangement

This dating website is also known as just Seeking. Seeking is a niche dating website that specializes in connecting sugar babies and their potential sugar daddies and mommas.
The company was founded in 2006 by MIT graduate Brandon Wade, who is also the CEO of the company.
After the success that Seeking Arrangement made, the company decided to add more to their brand and launch several more niche dating websites that you might have heard of, such as MissTravel, Seeking Millionaire, What's Your Price?, Open Minded, and a mobile app called Carrot Dating.
Seeking Arrangement is classified as an online dating service.
You can access the website from 139 different countries in the world. The website is optimized so that you can choose to use it in any of the seven different languages that they have to offer.
People from all over the world can connect on this website.
How does seeking arrangement work?
Seeking Arrangement has a mission to help the type of relationship between a sugar baby and a sugar daddy or momma to form and grow. They claim that both parties involved in the relationship get what they want when they want it.
As you probably already know, the sugar baby/sugar daddy (momma) relationship is usually a relationship between a young man or a young woman and their sugar daddy or momma.
The sugar daddies or mommas provide the sugar babies with things such as mentoring and financial help, and the babies give them companionship or a long-term relationship.
They chose the name Arrangement because an arrangement is a process where people are honest and direct with each other and don't waste time on games and things that don't matter to either of them. They call it Relationship on Your Terms.
This website has a lot of users, and that's why it boasts a lot of different features too.
Languages – As we mentioned before, the site is available in seven different languages: English, Spanish, French, German, Chinese, Dutch and Portuguese.
The design is simple and minimalist, mainly because there are a lot of people of different ages using it.
Your personal profile that you can set up easily, which we will talk about later. There is a lot of information that you can fill out on your seeking arrangement profile to give people the best possible picture of yourself.
Profile picture verification process is needed for regular members so that it's proven that they are not using somebody else's picture and trying to lie to and catfish other members.
Great search options whit a lot of different filters such as age, location, looks and other things that you can choose to make the search for your sugar daddy/momma/baby easier.
Match suggestion shows you the profiles of people that you might like.
Free messages if you have an approved profile photo.
Private pictures in your gallery that you can give people access to only if you want to. They still have to get approved though.
You can block members or hide from them. By blocking members you're making sure that they can't see your profile and get in touch with you, while the hiding options just make you avoid them.
Every sugar daddy/momma can have up to 4 different sugar babies.
Customer support.
Safety and security.
Mobile app. But it's available only for Android devices.
Besides the ones listed above, there are also some special features such as:
Let's Talk Sugar Blog is a place where you can join discussions about different topics regarding sugar dating. It contains a lot of information that could help you better your experience.
Diamond Membership for Sugar Daddies/Mommas is a special kind of membership for users that passed the background check and that have been premium members for at least two months.
The signing up process is pretty easy and not time-consuming.
You can sign up using your email address, but you can also use Facebook.
If you're a college student you can use your university email to sign up, and that way you'll be immediately eligible for a premium membership.
The only information that you have to submit when signing up is your gender, whether you're a sugar daddy/ momma or a sugar baby, and what gender you're interested in.
Another Sugar Dating FAQ that you're going to be asked is how much money you're willing to spend on your sugar baby, or how much you want to get dating a sugar mama.
This whole process can take you anywhere from 5 to 10 minutes.
But, you won't be able to use your profile to send free messages unless you upload a verified profile picture.
Once you upload your profile photo it has to go through a whole verification process and once it's proven that you're using your photo and not lying to people, you get a verification badge and your account is good to go.
This process is needed to rule out all the fake profiles and catfishes.
You might even have to get your profile checked by a third-party company for security purposes.
On the other hand, if you wish to stay anonymous and don't want your face to be visible you can always become a premium member and send messages to whoever you want.
If you don't pass the Seeking Arrangement background check you won't get a badge or a refund on any payments that you might have made.
Despite the verification process, this website is known for a big number of fake profiles. That might scare you away from using it, but we have some tips and tricks that you can use to make your experience better and find the one.
Complete your profile information as much as you can. If you provide people with a lot of info about yourself you're going to seem like an actual person and not a fake. This way people will trust you enough to get in contact with you.
Of course, your profile photo needs to show you in the best way possible. So pick a high-quality picture where you look good.
Use their above-mentioned blog to get more info and tips and tricks from other members.
Use the headline section of your profile to catch peoples' attention.
This platform is more for people who want to meet in real life, so if you're looking for something more like an online chatting kind of thing we suggest that you look into some other websites.
Download the mobile app for easier use on the go.
And most importantly, be open-minded and optimistic. We understand that this kind of dating isn't everyone's cup of tea, but it might be right for you.
As with any other sugar daddy or sugar mama app or website, this one has pros and cons. Let's look into them.
Simple registration – It takes you 5-10 minutes to set up your profile, either by using your email address or your Facebook account.
Free to use for women – women can use the website completely for free and can even get a premium membership if they use their university email address to sign up.
Simple design and layout – Great for older people (usually sugar daddies/mommas) to get by.
A large number of users – Which means that there are plenty of people to choose from when finding a sugar mama/daddy/baby.
Average cost – Will talk about pricing of this dating website later in more detail, but in comparison with other similar dating websites, the price of using Seeking is average.
Detailed search functions – There's a lot of filters that help you search for people based on things such as location, age, physical features, pay and other things.
Safety – This is one of the safest sugar dating websites out there.
Strict profile verification process – We understand that this can be a good thing, but the truth is that it doesn't really work, as the next item on this list will show.
A lot of fake profiles – It seems like there are ways to get around the profile verification process, because there are a lot of fake profiles on this website. There are also a lot of scammers and prostitutes, even though Seeking claims that they don't condone that.
The app is only available on Google Play Store – Which means that if you have an iPhone you're going to have to stick to using the browser to reach the website. The app used to be available on the App store, but it got removed. We'll talk about that controversy later on.
Opinions – Of course, the biggest problem is that people think that this is borderline prostitution, which isn't true. Most relationships like this are not based on sex or intimacy. However, there are a lot of people using it for prostitution or escort.
Babies vs Daddies/Mommas – The reported ratio of babies to daddies/mommas is 80% and 20%. The good thing is that all daddies/mommas can have up to four sugar babies, but the number of sugar babies is still much bigger than the number of daddies/mommas.
Men get only 10 free messages – For everything else, they have to become a paying member.
Firstly, you should know that the mobile app is only available on the Google Play Store for Android devices.
There was a controversy a while ago, where Apple removed the app from the App store because they claimed that it promotes prostitution. Of course, the company denied this and even pointed out that prostitution is against the websites' regulations and that they don't condone it.
A short while after that Seeking Arrangement changed their name to just Seeking because the "arrangement" part could be understood differently.
Other than that, the app has all the features that the website does, and it's easier to use on the go.
The design is simple, just like the design of the website, which is good for older people who are not into technology that much.
The app uses GPS to help you search and find matches based on your location.
OFL exclusive offers - Check all of them

"Serious Relationships"
"Discreet Hookups"
"Best Course"
"Quick Flings"
"Normal Hookups"
"Our Quiz"
The app is free to download on the Play Store.
For such a niche dating website, Seeking has a lot of people using it. According to data, this dating website boasts over 10 million users worldwide, which is a huge number for any dating website out there.
When it comes to the usual age group of the users of this dating website, the biggest number of users is reported to be between the ages of 25 and 34. To be more accurate, 34% of users are a part of this age group. And that age group consists out of 16% of females and 18% of male users of the dating website.
Other age groups of people using the website look something like this:
People aged 18-24 (21%)
Aged from 35-44 (17%)
People aged 45-54 (13%)
Older than 55 (15%)
The users on the website are put in one of the two categories: sugar babies and sugar daddies/mommies. The website also classifies them as the Successful Member and the Attractive Member respectfully. The ratio of sugar babies to daddies/mommies is 80% to 20%, which is alright because one sugar daddy/mommy can have up to four sugar babies.
Without a doubt, the biggest number of users is from the USA, even 5 400 000, while the rest are from other countries such as China, Canada, United Arab Emirates, and Costa Rica.
Like most dating websites, this one gives you the option to use it for free or to become a paying member. However, the services that you have as a paying member might be better.
In this case, as a regular free member, you get to register your account, have a profile, search for your matches and chat with people. That is if you're a woman. Men that choose to use this website get all of these things except the free chat. They can only send 10 messages for free and have to become a paying member for more.
If you pay a fee you can get things like more privacy options, inbox filters, read message receipts, no ads, advanced search filters, and the ability to message and match with anyone without having your photo verified.
The price of the service is average, and the price of premium membership looks like this:
1 month – 19.95 USD/month
3 months – 14.95 USD/month (total $44.84)
There are different secure payment options, like via credit card, the Google Play store, or your debit card. The Paypal option is currently not available.
Your membership will renew automatically, but you can change it to manual in the settings.
If you're a sugar baby at college you can get a premium membership for free if you make your account using your university address.
Is Seeking Arrangement worth it?
Well, it depends.
First and foremost, if you're a sugar daddy or momma who definitely knows you're looking for this kind of a relationship you will probably think that this website is worth it. It will help you find sugar babies that will match your desires and terms when it comes to your relationship.
However, you have to be careful when communicating with your matches if you're looking for a genuine, honest, and real person. As we mentioned before, one of the biggest problems that this website has is a big number of fake profiles, scammers and prostitutes.
If you're a female sugar baby using this website you will probably find it completely worth it, especially if you know how to get a sugar daddy or momma out of it. Your membership will be completely free unless you choose to use the premium option, which you can get for free if you're a college student, and use your university email address to sign up for the website.
If you're a man using the website you're only going to get to send 10 free messages, and you'll have to get a membership for more. However, the price of the membership is not that high at all, so we could say that it's worth it.
All in all, if you use it correctly and watch out for scammers and prostitutes your experience is going to be great.
Is Seeking Arrangement legit? Is Seeking Arrangement a scam?
Yes, Seeking Arrangement's dating website is legitimate and there are a lot of active accounts using it on a weekly basis. Even if it seems like there are more fake profiles than actual real ones.
However, this website will only help you find the one that you are looking for if you're okay with the idea of a sugar daddy (momma)/sugar baby relationship.
This website will help you find people to spoil or people who will spoil you, or just help you financially, in your area and according to your standards, and you two can start and maintain that relationship on your terms.
Remember, the most important thing here is to be positive and open-minded.
There are different Seeking Arrangement reviews that you can find online, and they all go in either one of the two completely different ways. Some people claim that the website is an absolute scam and that there are only scammers and prostitutes on it, without real people looking for a real relationship.
However, there are a lot of reviews saying that the website is what you make of it, and we choose to believe that one more.
After all, a lot of people don't know how to immediately recognize a scammer or a catfish, and just because there are a lot of them using the website, it doesn't mean that there aren't also a lot of genuine people looking for a genuine connection.
So, we could say that the website itself is legitimate and not a scam, but you should be wary of some greedy people that are using it.
Signing up – 4/5
Communication – 4/5
Search Filters – 5/5
Ease of use – 5/5
Customer service – 4/5
Safety and Anti-Scam – 1/5
Number of members – 4/5
Overall Rating – 3.5/5
The signing up process is very easy, you can use your email address or Facebook account, but the only thing that's kind of bad about it is the fact that your profile picture will have to get verified if you want to be able to communicate with matches.
The search filters and messaging are great and easy for both paying members and female regular members, while male regular members get only 10 free messages.
The whole website and mobile app are simple and easy to use, which is great for older members or others that are not that tech-savvy.
The customer service is there for you if you have any problems.
There are a lot of people using the website, but even with the profile verification process a lot of them are scammers so you have to watch out.
Our overall rating for the Seeking Arrangement dating website will have to be 4 out of 5. It's great in some aspects, but there are a lot of problems that should be fixed.