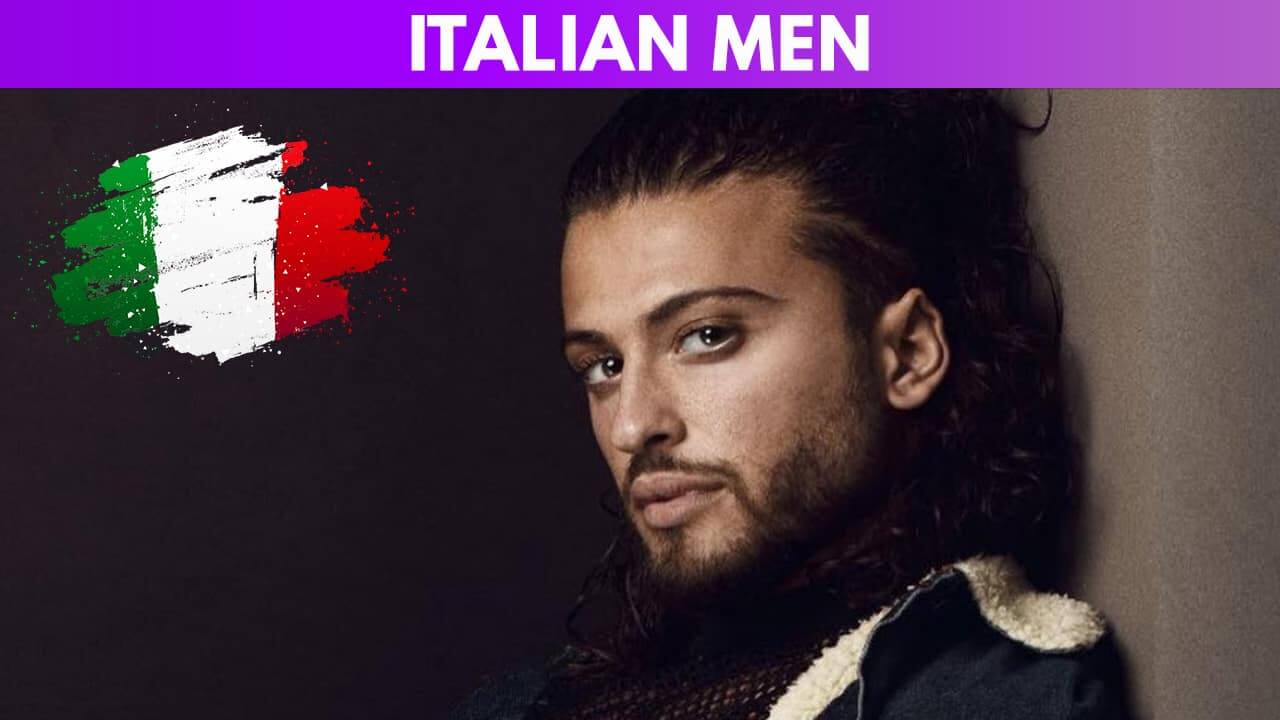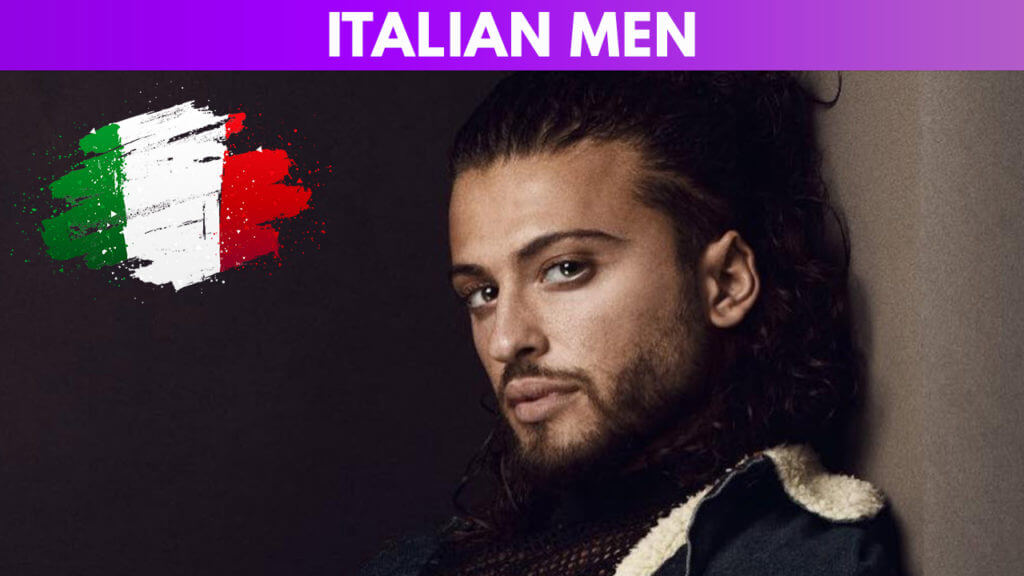 Hey, all!
Miss me already? Don't worry; here I come again with my latest guide through international dating. If you are new here, make sure to check out all the men's country guides to see how Italian men compare in all categories
This time I have a real special treat for all of you out there seeking some foreign romance.
Get ready to get acquainted with lovely, sexy, steamy Italian studs.
I will guide you through some general facts about their traits, where to meet Italian men, how to seduce them, you know, the regular stuff.
By the way, did I mention Instagram profiles? And not any profiles, but MUST SEE profiles of sexy Italian men.
If you don't trust me, just keep reading!
Is your dating app giving you the best chance for success?
Make sure to take our online dating site/app quiz to find out.
People who follow our dating site suggestions have on average 2 more dates per month.
The Most Notable Physical and Personality Traits of Italian Men
Well, now you are making me generalize. You know how people differ within a nation, so I will try to introduce you to some prevalent physical properties of Italian men first and then move on to their personal traits.
When somebody mentions hot Italian men, Joey Tribbiani from F.R.I.E.N.D.S. is probably the first Italian that comes to your mind.
It's a cliché, I know, but somehow people think of him (the character) as a typical representative of Italians. Cute, hot, steamy, not so clever, big heart, loyal, protective of his family, doesn't share food (though they missed mentioning the mafia 😀 ).
Of course, all of these are over-emphasized within a single man and are pretty close to the actual state of affairs. Basically, they didn't do him right in terms of intelligence since Italians aren't as dumb as Joey appears to be in the show nor are they selfish when it comes to sharing food.
So, what are Italian men like?
Physical Appearance
Typical Italian men share some similarities with Spanish guys in terms of their height, for example.
Their average height is 177 cm approximately, but of course, you will find both taller and shorter Italians.
Generally speaking, their faces are appealing without any rough features, and they are characterised by expressive eyes.
Now, although their diet is mostly combined from various kinds of pasta, pizzas, and dough, the Italian men are surprisingly fit. Even if it should happen that they accumulate some belly fat, you won't notice it all that much since they will compensate with their sweet talkin'.
In addition, Italian males like spending time in the gym shaping their six-pack. And, in case you have forgotten, wherever that you are in Italy, you're just an hour away from the beach.
They can go swimming any time you like so this is just another reason why hot Italian men look the way they do.
Moreover, Italian men are rather healthy. While it's true that their meals mostly consist of pasta, they still consume plenty of fish and they compensate for the occasional excessive meals by doing sports regularly.
This is what keeps them fit and appealing at all times.
Are Italian men Stylish?
Unlike Germans, for example, handsome Italian men will always go for a casual and yet elegant look.
This is not to say they will be wearing suits at all times, no. Merely, he will look well-groomed even in his working-out clothes.
When dating Italian men, you will always feel like you are on the catwalk, since he will always be so fashionable.
He will always look a proper male, in the traditional sense, so you do not need to worry that he might show up with his hair dyed green, if you're not into that, in any case.
Moreover, Italian guys like an occasional ring on their fingers besides the wedding ring, which is uncommon for other Europeans, such as Englishmen.
Still, even when he's all dressed up serious, you will not be able to resist the charm of hot Italian guys since they are very talkative and can charm you easily.
Additional Rating – The Tinder 1000 Swipe Rating
On top of the physical trait ratings for Italian men, we have also created our own additional rating from the Italian men we see on Tinder. We call it the 1,000 Tinder swipe rating. It is extremely accurate and gives a very good overall picture of the men and how attractive they are.
This is how it works.
We swiped through 1000 different profiles in all of the major cities of Italy and took note of how many handsome men there are. We jotted down how many 8's, 9's and 10's there are based on their profile pictures. Here is a quick breakdown.
0-100 is poor
100-200 is OK
200-300 is Good
300 – 400 Is Incredible
400 + is Mindblowing (There are only a few of these)
With a Tinder Plus subscription, you can teleport to anywhere in the world and swipe for yourself. Find out more below In the section about how to meet Italian men. Also, make sure to check out my other country guides to see how their Tinder scores compare.
What Personal Traits Make Italian Men Stand Out?
As for their character traits, Italians are a rather curious species.
To give an extensive explanation, I will break their traits down to those that you might find interesting once you embark on the international dating with your Italian stud.
1. Gentlemen rating
At any given time, handsome Italian guys will be all gentlemanly when it comes to dealing with ladies.
With them, you will never have to worry about the little things that make your life miserable – carrying bags from groceries shopping, opening the doors for you, carrying your umbrella.
Moreover, they will even go shopping with you, if we are talking about groceries. On the other hand, however, if we are talking about shopping for clothes or shoes – you are on your own.
Next, being traditional and raised as good hosts, they will never let you pay for meals in restaurants. You will even have difficulties convincing them to split.
This does not mean they don't see you as an equal. They merely want to show they value you and want to do something nice for you.
2. Integrity
There are certain Italian men stereotypes which are often heard both in Italy and abroad.
Namely, the Italians are perceived as mamma's boys as long as the mamma's around.
To your disappointment, I must say this is true. Though, partially.
Italian mothers are way overprotective of their male offspring, so this might cause some trouble for you since you will always worry that he won't be able to take you to your favourite restaurant just because his mamma don't like it.
On the positive side, though, they can break the co-dependent bond in time, but you need to be a bit patient.
Still, they can be very decisive and stand by their word, which will make you appreciate him all the more.
3. Loyalty
Hot Italian guys are loyal to their country, their favourite football club, their family, their mothers.
They are raised to be loyal to their beliefs and people they hold dear such as their family and close friends.
When it comes to loyalty in a relationship, there are multiple Italian guy stereotypes going around. They are said to be serial cheaters, but my experience shows otherwise.
While it is true that they are flirty and have a bit of a wandering eye, this does not necessarily mean that they are going to cheat at all cost.
You just need to make sure that he stays focused on you, and later I'll tell you how to do that exactly.
Anyhow, they are committed and caring fathers and he won't let you struggle through the process of raising the kids yourself.
Being raised in the surroundings where the family is deeply cherished and valued they will always make sure that their family is taken care of, and not only financially.
He will be the kind of father who will take kids to school and pick them up without considering this to be "a woman's job".
4. Honesty
If you were to ask what are Italian guys like in terms of honesty, I would have to say they can be were hard to figure out at first.
You might think he's saying all of these sweet words just to get you under the sheets, and then you'll suddenly change your mind about him. This might even go back and forth a couple of times.
There's one thing you should know about the sexy Italian guys – although he will say a few white lies every once in a while, he will never lie about the big stuff.
Sure he'll tell you how bellissima you are in that red dress even though it doesn't match your hair color, but he'll rarely lie about the important decisions.
Even if he made a mistake, he will be man enough to admit it and he will be ready to deal with the consequences.
5. How protective are they?
Italian men are said to be highly protective of what they hold dear.
However, this is not to suggest that they will keep you closed in the apartment not allowing you to go outside and have fun.
They are not possessive in this sense; but simply, if you should encounter any obstacle he will be your support and he will give his best to stand by your side during the good times and the bad times too.
You will notice this streak of his even in the teeny-tiny details such as holding your umbrella to shield you from the rain or giving you his jacket to save you from the cold.
And on the higher level, he will be your pillar of strength and protection when you need him to.
6. Are they resourceful?
When dating a Italian guy, you will have to be prepared for all kinds of crafts he is able to pull.
From earning just sufficiently to grant himself and his beloved a comfortable life to intelligent solutions to diverse problems, your Italian guy will be a fountain of endless resourcefulness.
He will always be able to take you to a fancy restaurant and support you through a life crisis with no fuss. Another plus here is that there is no unnecessary drama, everything comes easy to them.
Just let them have a sip of wine and a bit of their favourite pasta, and he will do anything for you.
7. Maturity
And with everything I have said so far in terms of their personal traits, let me guess – you still cannot conclude how mature the Italians are.
Neither could I during the first couple of months.
He will just go and buy a new motorbike just because he likes it and then he'll ride it once or twice and be done with it. And sometimes on the very same day, he will invest in a new apartment deciding to break the life-with-the-parents cycle.
Anyhow, they're mamma's boys – it's true. And he will be all the man you need when necessary.
And then, he'll just do something boyish, like go out with friends without letting you know or answering your call while he's out.
Annoying though it may be, he will still be man enough to apologize the next day. In various ways and multiple times.
8. Self-confidence
Typical Italian guys are self-confident over the rooftop. I can even go as far and say they're cocky.
Whether it's about their intelligence or looks, he will always feel sure about himself.
Generally speaking, we all like it when we're dealing with guys who know what they want and have no trouble expressing it. Although sometimes, they can be too much to handle.
He's smart, it's true; he's handsome it's true; but, chill out my Italian stud, you're not the only smart and sexy out there – have you seen Brasileños, by the way?
Due to his self-confidence, he will have all the liberty of this world to approach and talk to you as if he is the one and only for you and your opinion about the topic is just not that relevant.
This may sound a bit condescending, but, as a matter of fact, it simply means he's fixed his gaze upon you and he will not give up until he has won your heart.
And it's completely up to you whether he will have to really work for it or you will let yourself be easy prey.
9. Are they friendly or reserved?
You will recognize an Italian by his broad smile and willingness to connect with you immediately.
They are easily loveable and they grow on you soon enough.
Once you make a mere acquaintance with Italians, they won't hesitate to invite you over for dinner. They have no reservations when it comes to meeting new people and they are very open to foreigners no matter where they come from.
In general, even when you talk to strangers in the street asking for directions, for example, they will not just look away. Even if they don't speak the language they will make an effort to direct you properly.
Italian men are fabulous, strong, protective of their kit and kin – and lovers too. LOL!
Beyond going to the beach – which they have a lot of, these men can be found in bars, sports grounds, and many other outdoor activities.
Would you be able to resist their charming and handsome faces; are there drawbacks to dating these hunks?
Let's find out below.

Where to Meet Sexy Italian Men
Why, in Italy of course!
If you want to experience the true Italian spirit, you'd best do it in Italy.
However, once you get there, you won't be able to just find someone on the very first day.
The good thing is that the Italians are open to international dating, so you won't have to wait for long. A good place to start, before you get to know the Italian dating culture is online dating.
If you have any doubts about how and where this is what you need to know.
InternationalCupid
While looking for Italian dates online, I myself have had plenty of luck through various channels, but InternationalCupid gave me the best experience.
You already know it's an affiliate to Cupid media and what I especially liked is the easy registration process which you can even skip by logging in through your Facebook account.
This is so great since you do not have to upload the photos, you just choose the best ones from your profile.
Next, there is a variety of search filters so you can limit your international dating to your current location, i.e. Italy. Besides location, you can filter by age or sexual preferences, for example, which makes you search all the more easier and precise.
Moreover, they make sure that you provide detailed and extensive information about yourself so scam possibility is reduced to a minimum which grants you the best possible online dating experience.
And once you go for the paid membership, you're in for some real treats (site-wise and date-wise).
Besides, you can also download the app for Android and enjoy the InternationalCupid experience while on the go.
So go for it and get yourself a hot Italian boyfriend!
Traveler's Guide to Meeting Italian Men
We've already established that one of the safe ways to find an Italian stud to spend time with is through online dating.
When you get through the chatting and texting phase, it will only be natural to move on to real-life date.
And, now you'll ask me where?
Well, get ready since now I will guide you through some of the best cities to take your crush to, or find one if you haven't already.
1. Rome
Brimming with the remnants of the Ancient Roman Empire, Rome and its surroundings offer plenty of sightseeing to engage in with your Italian date.
From the ancient Colosseum designed for gladiator performance to a variety of Baroque buildings of historical significance, you will have an exciting and at the same romantic experience of the city.
Moreover, you know how they say When in Rome do what Romans do? Namely, the locals believe that if you throw coins into the Trevi Fountain your romantic wishes will come true.
So use the opportunity to throw two coins into the fountain, since it is believed that the first coin guarantees your return to Rome and the second one brings love.
Even if these weren't true, throw the coins anyway since Caritas will use them for humanitarian purpose, so you will make a contribution to this cause at least.
Now, once you meet up with your date in Rome, you can ride some of the buses that will take you on a city tour giving you the best view of the most notable views in Rome.
And, when you've done with the historical part, you can head directly to small local pizza places, and get the first-hand experience of the originally Italian culinary treat.
I remember from 2 years ago there was a small pizzeria (but can't recall the name) in the vicinity of the Trevi fountain and the taste of their pizza was just divine.
Next, once you dazzle your cute Italian by feeding him, take him to a local bar for some 21st-century experience of free food and good beer.
Of course, he will not expect you to drink as a Russian male would, but don't be so stuck-up and allow yourself to enjoy a drink or two (or more if you like).
In any case, relax and let this eternal city bring eternal love to you. Or at least a memorable one!
2. Milan
Our next stop where you can meet Italian men is the second-largest city in the country, located in the north of Italy.
It is an all-in-one city offering multiple entertainment sources. It is a city with history, a city of art and science.
As a former power centre of the Sforza family, Milan can also brag with multiple historical monuments you can enjoy in with your Italian date.
From Milan Cathedral, Church of Santa Maria delle Grazie, Grand Galleria Vittorio Emanuele II to Castello Sforzesco, there is no way that you will be bored.
But, if you truly want to impress your sweet Italian, I have another suggestion to make.
Listen, he is a man, and an Italian, and he must be a football fan. So, take advantage of this fact, and suggest that he take you to San Siro Stadium.
Meanwhile, learn a thing or two about the club and he will be all the more impressed. Still, be clever not to reveal too much and let him teach you a thing or two. This is a sure guarantee that he will see you with different eyes.
Besides these, Milan also lies on two beautiful canals, so to make your date a bit more romantic, you can take a walk down the Naviglio Grande, originally constructed in 1177.
It will give a special note to your romantic dinner since it is lined with multiple restaurants where you can enjoy the rich taste of local wines and food.
And who knows what this can lead to?
Finally, as a perfect ending of your date with your Italian guy (I know what you're thinking, but it's not that!) you can try some of the nightlife.
Before I say anything else, make an effort to visit La Scala Opera and see a performance, even if you're not an opera lover. I myself hadn't been one either, but once I saw a live show, I had to change my mind.
In addition, if you are looking for a different kind of fun, try local night clubs, such as Magazzini Generali or Hollywood, where you can also meet Italian guys in case you haven't found one already.
3. Florence
OK, we have established how Italy is a country with a rich history and to say any less of Florence would be simply untrue.
Most notably, the city was a trade center during Medieval Europe and moreover, it was ruled by the famous banking family Medici.
So, no need to tell you about the architecture and general style of the city. Of course, you will find modern buildings but they are nothing compared to Florence Cathedral, Giotto's Campanile, Palazzo Vecchio, Basilica de Santa Croce, and many other historic monuments.
Knowing that the Pearl of Italy was a partial setting of Shakespeare's play All's Well that Ends Well, gives a special charm to the city. So you and your Italian date can try and act out some of the lines, just for fun.
If you would like to avoid the crowd and enjoy with your date all by yourselves, you can pay a visit to Boboli Gardens or go to Piazzale Michelangelo from where you can have the perfect panoramic view of the city and the Cathedral.
And, of course, in Florence, you will find the most famous genitals in the world. Of course, I am talking about the magnificent piece of art that is the Statue of David.
Once you get tired of all the walking and sightseeing with your date, you can take him or let him take you to any of the magical restaurants overlooking the river and enjoy the local Tuscany wines.
After that, you can proceed to any of the local night clubs and dance it all out. Some of the hotspots you shouldn't miss are the Red Garter, Full Up Concept Club or Space Club.
This is where I will finalize my list of ideas where to meet Italian guys. The list can go on but these are some of the places I found the most appealing when it comes to how to meet Italian men.
Anyhow, wherever in Italy, you are bound to have plenty of fun with the locals.
Pros and Cons of Dating an Italian Man
Dating any guy has its upside and downside. So, let's see what you get when dating an Italian guy.
Pros
1. Cultural Exchange
Although this doesn't sound like a special benefit, trust me, Italy is an amazing country with great stories to tell and which are best told by single Italian men.
You will learn about the she-wolf that raised Romulus and Remus, the brothers that founded Rome, you will learn about Roman emperors and gladiators and much more.
Next, you will get a first-hand experience of delicious food, such as cheese, olives, dried meat and wines which you never thought of tasting before and once you do, you'll end up wanting for more.
2. You will be Swayed by all the Attention
As I told you before, Italians are quite self-confident and once he's set his eyes upon you, he will see no other.
He will display small signs of affection from the moment he meets you making you feel like you are the only woman in the world. His sweet talk will get you all high that you will indeed feel a rise in your own self-confidence.
3. They have manners.
You know we've always hated dealing with men who can't lead a proper conversation without swearing too much or sounding a bit basic.
When dating Italian guys, you do not have to worry about him talking while still chewing food.
They are boisterous indeed, but not in an inappropriate way.
Not to mention that he will focus on you. He will not talk about his material possessions nor do they think this to be relevant.
They are natural charmers and he can even win you over by talking about football.
4. Be prepared for some fun in every possible way
If you have any doubts about what are Italian men like in relationships, know that it's never boring with them.
Even when the two of you are alone, he will be all goofy and cuddly, even boyish, and he'll always make you laugh.
They are also men of action, and they will take you out on road trips, or sightseeing or swimming on weekends, so you'll never have to worry about what to do next weekend.
5. They are good lovers
As for Italian men in bed and related skills, let me just say that they are in the top 3 best male lovers in the world, right after the Spanish and Brazilians.
Italian guys in bed are observant, careful listeners, make good situation judgements, and moreover, they are very appreciative and understanding.
At the same time, to them, one No means No indeed, and a simple Yes means you'll keep coming back for more.
What else do you need?
Cons
1. It's true – He's mamma's boy.
I have already explained the what and how in this topic, so no need to put you through that again.
Just be prepared to do a lot of patient waiting until he can do something without linking it somehow to his mother and her desires.
His skills of an independent male might be a bit compromised, but I'm sure you can fix that by suggesting he makes breakfast in bed every now and then.
Eventually, things will fall into place.
2. They can be immature at times
Being mamma's boy is directly linked to his immaturity.
So, during an argument with you, he might start fooling around or making you laugh, so as to avoid facing the consequences of his behaviour.
Also, he might go partying with friends without feeling the need to include you or let you know he is going to be unavailable.
How to Win the Heart of an Italian Man
Winning the heart of an Italian is not so complicated. Just follow these tips, and you'll do more than fine.
1. Be open to new things
Most American women looking for Italian men think that they need to stick to the traditional values in order to be interesting to an Italian man.
This is wrong.
Italian men like girls who are open about meeting new people and culture and are willing to embark on adventures they never had the chance to experience before.
If you refuse to go on a road trip with him just because his friends are going too, he might think of you as conceited or unfriendly.
2. Show integrity
Always be aware of who you are and what you can do.
Single Italian guys enjoy the company of women who know what they want and who stand by their word.
Also, make sure to keep your word and stick to your principles. Don't give in to something just because he insists that you should give it a go.
He won't get mad if you refuse, he's just going to appreciate you even more.
3. Learn how to cook
I'm not joking!
Yes, there are plenty of restaurants that you can eat in. However, Europeans in general, prefer home-cooked meals and nothing less is true of the Italians.
You don't have to go with complicated stuff. Make a pizza – you can buy a ready-made dough or you can even bake it yourself. Trust me, it is not that hard, some flour, salt, sugar, yeast, olive oil, warm water, and there you go.
Or make him his favourite pasta. The "thank you" that you will get will be worth your trouble.
4. Show interest
As for further Italian men dating tips, let me say that you need to take into serious consideration the things he likes.
Learn a thing or two about his favourite sports team.
And always, always be prepared to listen about Valentino Rossi.
5. Show respect to the family
I did say that Italians are closely connected to the family. They cherish the bond even when they grow older and family gatherings are very common.
I know you'll want him for yourself the whole time, but try not to roll your eyes when you have to go to his parents' third weekend in a row.
The good thing is, they will not bother you with questions about the wedding or how many kids you plan on having, as Eastern European parents are prone to.
And, even if you somehow dislike the family partly or in whole, keep that to yourself.
6. Be a woman of action
Don't stifle your Italian with domestic chores.
Don't stifle yourself with domestic chores; and besides, he won't let you to.
Go out instead, have dinner outside, go take a walk. Suggest going to an opera.
Plan a surprise weekend in the lovely rural Tuscany landscapes for the two of you.
This will keep your fires burning.
7. Appreciate life
As an extension of the previous point, the Italians go by the Carpe Diem principle, so try not to whine about things you didn't do, but do them instead.
Look on the bright side of life and always stay positive.
Never let the bad stuff weigh you down because La Vita e Bella and you should have no regrets no matter what.
8. Language Barrier
Now that I've told you what are Italian guys like in relationships and have provided some tips for dating an Italian man, I need to deal with an important factor to consider before having anything to do with Italian guys.
We need to consider language a crucial factor since to be in a relationship with someone, that means you will have to communicate with them.
And to be honest, the chances of him speaking English are way higher than you speaking Italian.
I am sure you all know how to count to ten and say some basic phrases, but that won't do.
The Italians start learning English even from the kindergarten age and proceed all the way to the college. So their English speaking skills are at a high level.
On the other hand, you might find yourself stuck with the basics, and you'll think this will be enough since he speaks English.
Mmmm, not so true!
Make an effort to learn Italian. One of the reasons, you will have one lovely experience more. Next, this will show to your guy that you honestly care about him.
Don't be that high and mighty to disregard his language and culture and his own identity.
Especially, if the relationship goes in the right direction, you really don't want your kids to be entertained by the fact that their parents cannot communicate properly in both languages.
See more hot Italian men on Instagram
Top 3 Hottest Italian Men
There are multiple hot Italians famous world-wide which are worth mentioning here, but I will focus on Italians rather famous and liked in Italy.
So, once you check my shortlist, you can conduct your little search and see if I'm right.
Here we go!
1. Luca Argentero
Handsome Luca Argentero is an Italian model and actor who was first known as a reality TV star.
His acting debut was with the Carabinieri TV show after which he starred in multiple films, such as Solo un Padre, Eat Pray Love and White as Milk, Red as Blood.
Moreover, he was nominated for the David di Donatello award in the best actor category for his role of a gay man in Diverso da Chi?
2. Daniele Liotti
My second suggestion among the top hottest Italian men is another actor.
Born in 1971 in Lazio, Liotti is very famous in Italy since he performed in over 30 films.
Some of the most notable films he performed in are Mad Love, Life as it Comes, and the Inquiry.
Even though he's almost 50 years old, he is still very popular among women for his appealing looks.
3. Eros Ramazotti
The third suggestion on my list is my personal favourite at the same time.
Ramazotti is a world-famous singer that many women have had a crush regardless of their age.
Although he's not something particularly hot at a first glance, you somehow cannot but want to date him no matter that he's almost thirty years your senior.
With the voice that stands out from the other male vocals, Ramazotti has recorded over a hundred songs.
He achieved world fame in 1995 which has never decreased. Throughout his extensive career, he has worked with other remarkable artists such as Cher, Tina Turner, Andrea Bocelli, Anastacia, Joe Cocker, Julio Iglesias, Luciano Pavarotti, Nicole Scherzinger, and Ricky Martin.
Among his greatest hits you will find Una Storia importante, Se bastasse una canzone, Piu bella cosa, Fuoco nel Fuoco, Cose della Vita, a duet with Tina Turner and Fino All'Estasi, featuring Nicole Scherzinger, with the latter two being my personal favourites.
Final Word
And, with the list of hot and famous Italians, we reached the end of my guide.
Throughout the writing, you got some first-hand experience on how to meet an Italian guy and you also got some useful Italian guy dating tips.
It's only up to you now to take these into practice and win the heart of an Italian or let one win yours and enjoy the intense experience you are bound to have.
Don't forget to read my ultimate guide to dating men for more tips.