Ohlala takes everything you thought you know about dating sites, crunches it up, and tosses it in the bin.
Yes, this a dating site that certainly operates very differently from the rest.
And in this wide-ranging interview, we are not only going to show you how Ohlala is different but also exactly how it works from setting up a profile, to searching for matchups as well as contacting them.
We will also investigate:
OFL Top Recommendations based on 100,000+ Survey

"Serious Relationships"
"Discreet Hookups"
"Best Course for Men"
"Quick Flings"
"Normal Hookups"
"Our Quiz"
And once we are done, you will have all you need to know about Ohlala for you to make an informed choice as to whether you should start a profile on the site or not.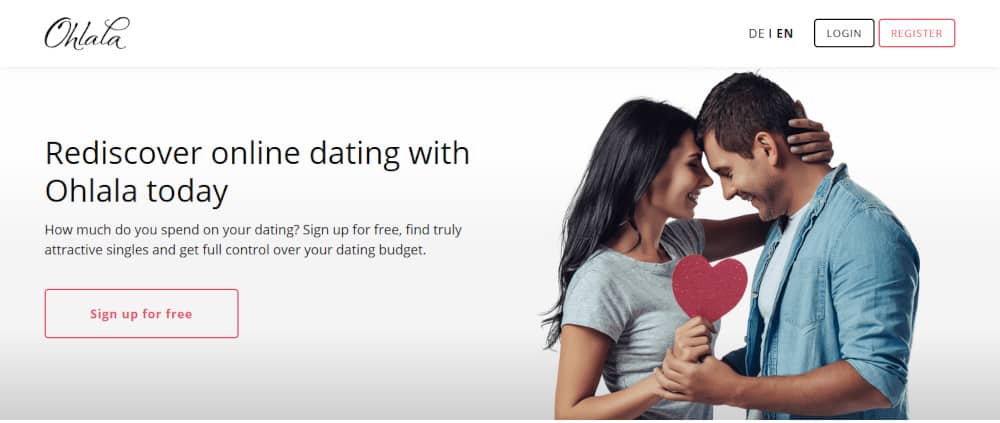 Is your dating app giving you the best chance for success?
Make sure to take our online dating site/app quiz to find out.
People who follow our dating site suggestions have on average 2 more dates per month.
Ohlala Review in Video Form
Audio (podcast) form for those of you on the go
Ease of use – 4/5
Effectiveness – 3/5
Key Features – 2/5
Pricing – 3/5
Simple signup process
Excellent security as you need a verified picture and phone number to set up a profile
Although there is no app, Ohlalal works well on cell phones
There are not many key features to write home about
It's a little pricey
No membership at all. You need to buy coins to be able to chat to a potential date
The site is viewed by critics as promoting escorts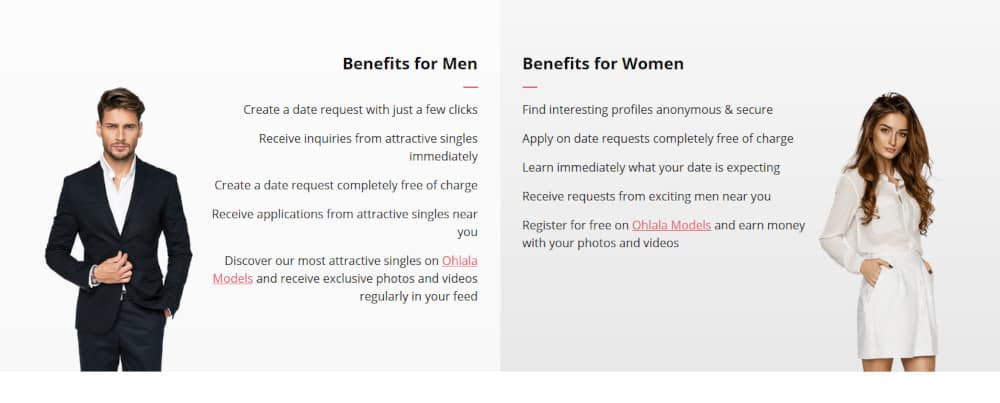 Who Is It For/Demographics?
Ohlala has a very different approach to online dating.
It is not one of your generic Freemium hookup sites (like BeNaughty or Ashley Madison) nor is it purely for serious relationships (like eHarmony)
In fact, since it first went online in Germany in 2015, Ohlala has used a concept that has become known as "paid dating".
So how does that work?
Well, effectively, as a male user of the site, you can set up your requirements for a date and then other female users apply to go on the date with you.
Ok, that's certainly very different, right?
But there's something more.
Men must then pay the female that they choose for their time.
So you can see where the controversy has come in with many people likening the site to an online escort service.
Before we start our investigation into the site, let's look at a breakdown of some of the figures about the Ohlala that I found out during my research.
Ohlala may have been started in Germany in 2015 by Pia Poppenreiter but in that short time, it's grown on a worldwide scale.
And some of the numbers the site claims are very impressive indeed.
For example:
To date, 650 000 people have signed up for profiles on the site
It's growing in the United States as well with around 5% of the user base found there
That's around 37 000 members from America
The site has around 11 000 users active each week
Now 650 000 users in just five years is exceptional growth.
And Ohlala has clearly taken hold in the United States.
I mean, when you consider just how different the site is to any other type of dating sites you find online, the growth of Ohlala is pretty spectacular.
But what about the amount of male to female users and the age ranges that are most popular on Ohlala?
Gender breakdown and most popular age ranges
While females can use the site for free, for the most part, it's males who dominate Ohlala.
In fact, the ratio is about 2:1 with 65% of profiles on the site male and 35% female.
From an age perspective, Ohlala users are young to middle-aged.
Here's a breakdown of the age groups using this site in terms of popularity:
25-34 years old
18-24 years old
35-44 years old
45-54 years old
55 +
While a third of the users on Ohlala are between the ages of 25-34 years old, what really strikes me is the fact that the 18-24-year-old group is second in the number of users.
Coming in at 23% of the profiles created on-site, with 15% of that male profiles, it's not the age group that I would expect to use a site like this, especially the way it operates.
So now let's see how to set up a profile on Ohlala and how the site works.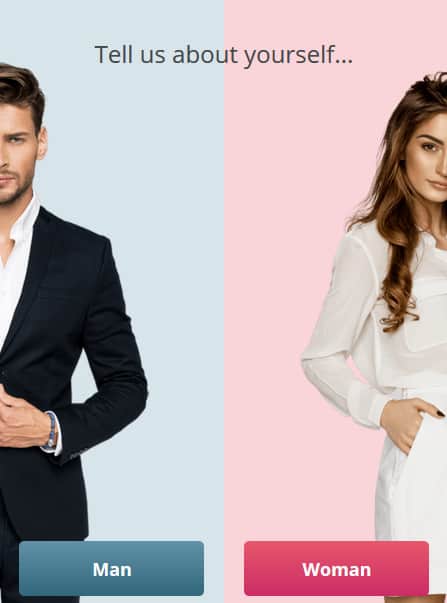 Signing up for Ohlala is not that difficult to do.
Once you've pointed your browser at the website, you first need to select if you are male or female.
From there, you will go through the regular steps as per any other dating site including a username, as well as your valid email address.
Yes, that's because Ohlala will send you a verification email.
Inside, there is a link that you need to click on to verify that you are indeed who you say you are.
To complete the rest of the signing up process, you only have a few things to enter.
Weirdly enough, the only two real questions you get asked about yourself is whether you are a smoker and what's your body type.
While that might seem strange, again, this isn't your typical dating site.
It is a hook up site, plain and simple.
Now to get your profile fully verified and more likely to attract attention, you need to post a picture of yourself as well as provide a valid phone number.
If you don't you might as well not use the site because you won't have any success.
And that's it.
From there, the site is ready for you to use.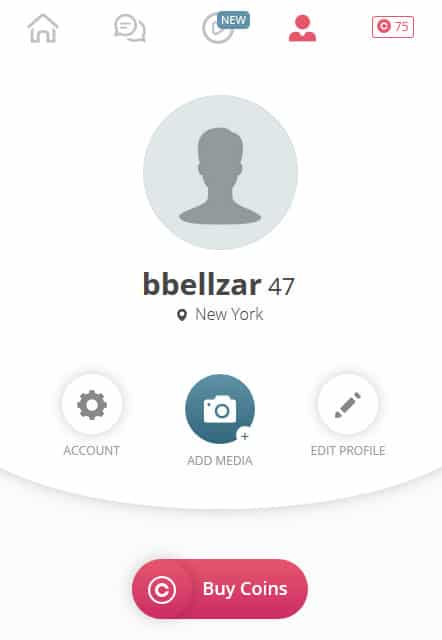 The first thing I noticed about Ohlala is the design of the site is very sparse.
It's almost like it's made to be viewed on your phone rather than a laptop.
Everything happens in a narrow band down the center of your screen, like a cell phone screen.
To navigate the site, you will find five icons at the top of the screen.
Home: This takes you home screen. Here you can find profiles to browse of Ohlala models
Messages: This shows you any messages you may have sent and the replies you received
Play: Here you can find featured models, videos and photos of other users and Ohlala models
Profile: Here you can adjust your profile, add pictures or change your description.
Coins: This is how many coins you have. You need coins to set up a date as a male, to send virtual gifts or to view pictures or videos other users have posted.
Overall the design is very uninspiring, to be honest.
But ultimately, that doesn't matter.
It's all about how effective the site is.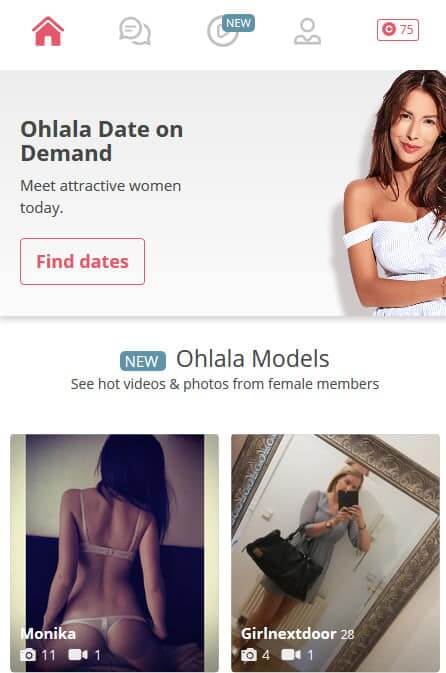 Ohlala is probably unlike any dating or hook up site that you would have used before.
As explained a little earlier, for females the site is mostly free, unless you want to pay for coins to see the videos and pictures of the other users and Ohlala models.
For male users, you are the one that's going to set up the date to meet someone and to do that, you need to coins, the site currency to do so.
But you can also use those coins to see the pictures and videos posted by the Ohlala models.
Searching options and making contact
Ok, so as a male user, you cannot search for female profiles.
All you can do is set up a date and then see which females apply to go on it with you.
Of course, if they do apply, then you are able to look through their profiles and contact them for a limited time (using coins, the site currency, of course).
As a female, you can search through the dates that are on offer and the profiles of the male user offering them.
Then you can apply to go on that date with that male user.
Note once you've shown you interesting, as a female user, you only have 21 minutes to apply for a specific date.
If there is interest, the mail user will have to pay to enable communication between the two parties to agree on the rate of the date and other details.
Once that's done, communication is still possible until the date is over.
If you want to speak to that user again, you cannot.
It's a different way of doing things, that's for sure.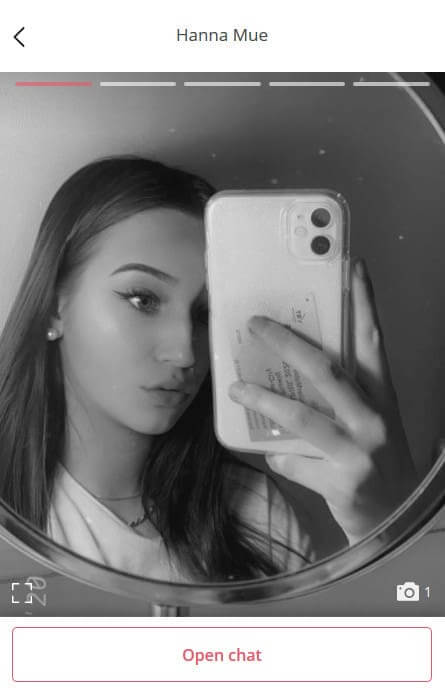 So I think it's important to speak about the date part of this website.
As a male, that's what you are setting up and as a female that's what you are hoping to be chosen to attend.
Setting up a date is free to do.
You can pick from three options
So if you pick drinks, the date will end when drinks are finished.
If you pick drinks and Ohlala, both couples are open to something happening after drinks.
That something that can be discussed, but of course, you get the idea.
You can also combine the dates, for example, drinks and dinner, or drinks, dinner and Ohlala.
Once the date is set up all a male user has to do is to see who wants to go with him on the said date and then select the one he prefers (but after chatting to them, of course).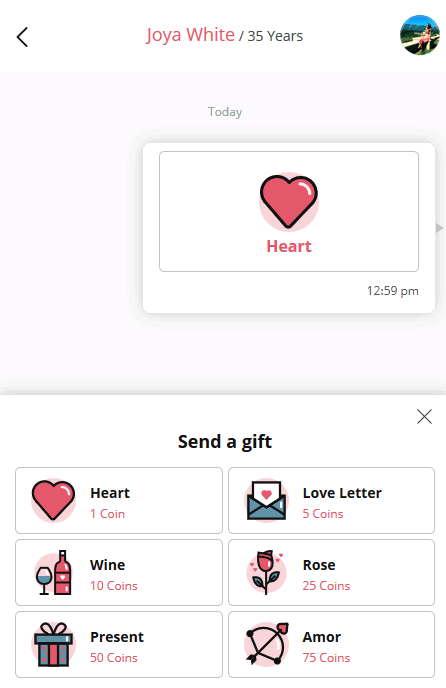 So let's look into some of the key features that Ohlala offers.
But first, let's recap what you can do without having to buy coins.
View profiles of Ohlala models
Post date requests (as a male)
View profiles of male users (as a female when applying for dates)
Upload photos
Now onto the key features.
To be honest, there aren't that many but let's highlight what there are.
There are a number of profiles on the site that you can browse as a male user.
These are called the Ohlala models and you can browse their basic photos.
Often, each model will have a number of photos for free.
Other than their free photos, many Ohlala models have more risque images as well as videos behind a paywall.
These cost coins to unlock and will vary in price.
For example, a photo might only be 8 coins, while a video could be double or triple that, depending on the subject.
If you have the coins, however, you can view whatever you like.
The most critical thing that coins bring a male user is the ability to open conversation between you and someone that you might go on a date with.
Of course, this is all about negotiating a rate for that date.
You can speak to that person until the day of the date has passed and then communication is over.
Overall, there are not that many features on offer at Ohlala.
For me, that's more of an indicator as to what the site is about and that's promoting hook ups over traditional dating.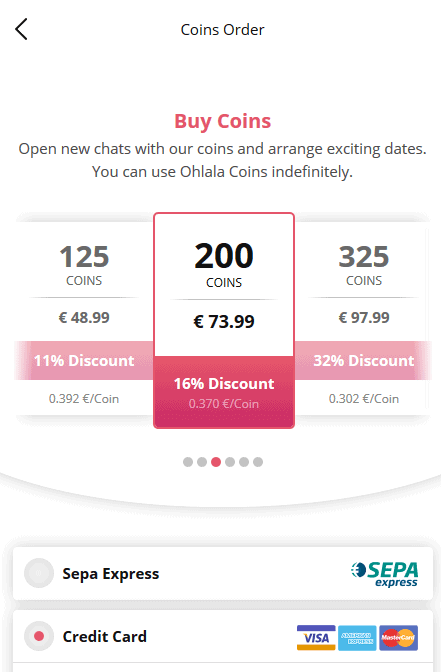 So we've established that there aren't that many key features on the site.
Some of them, like the ability to message someone interested in going on a date with you are critical to the overall success of using Ohlala.
And you already know that to do that, you are going to need coins.
That's the only thing that Ohlala operates with.
There are no monthly membership here, or the ability to sign up for even longer, say three or six months and get a big discount.
All you need are coins that can be purchased in a number of ways including using your credit card through PayPal or even your debit card.
So let's look into a breakdown of how much coins will set you back.
There are three types of packages for coins that can be purchased through the Ohlala website.
These are:
100 coins – $11.00
250 coins – $26.50
500 coins – $47.50
Those prices are okay I guess, but remember, you are going to fly through coins when you use the website, especially if you want to look at the pictures or videos on offer from the Ohlala models.
To establish a chat with someone you'd consider going on date with (as a male user), you need to pay up 25 coins at a time.
That leaves the chat open until the day of the date, however.
But say you are deciding between three different female users, that's already 75 coins needed to chat with them.
Of course, you could pick the one you think is the best bet and go that route, but you may just miss out on the perfect date companion in that way.
Stay clear of the pictures and videos and you can keep your coins for communication.
That's the way I would do it, to be honest.
You can find pictures and videos of beautiful women all over the web.
You certainly don't need Ohlala for that.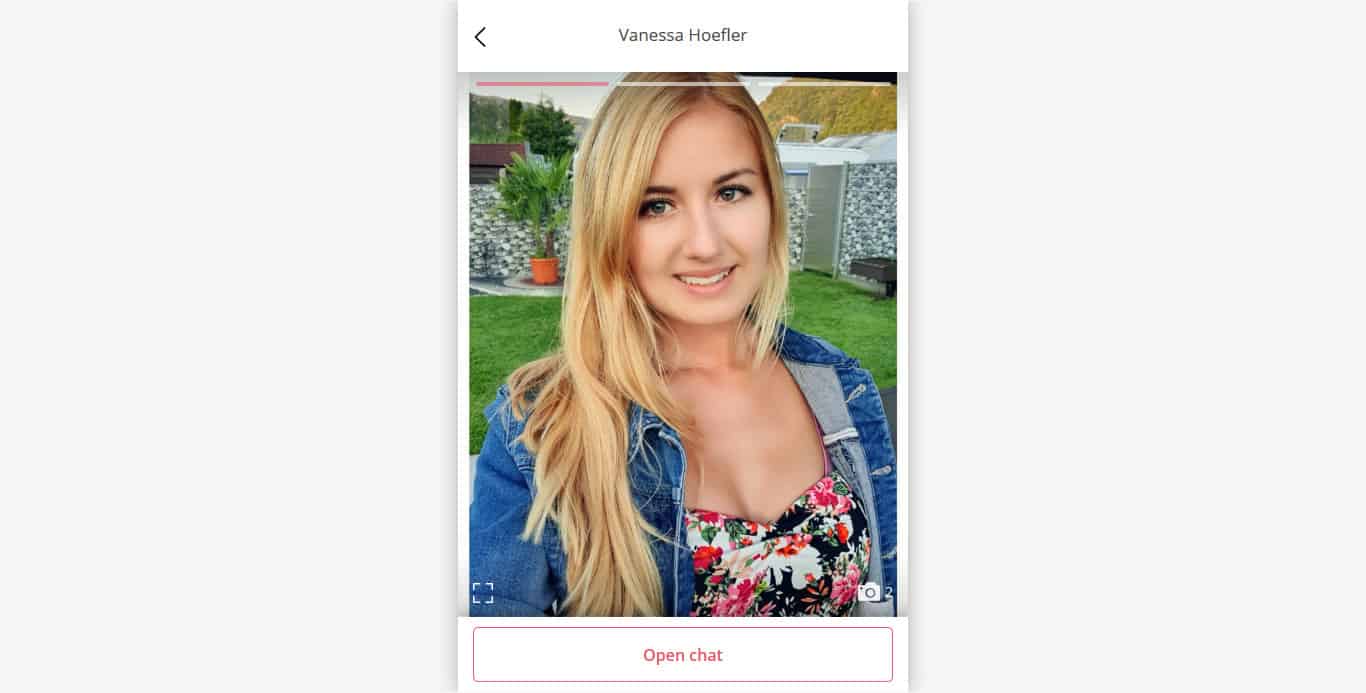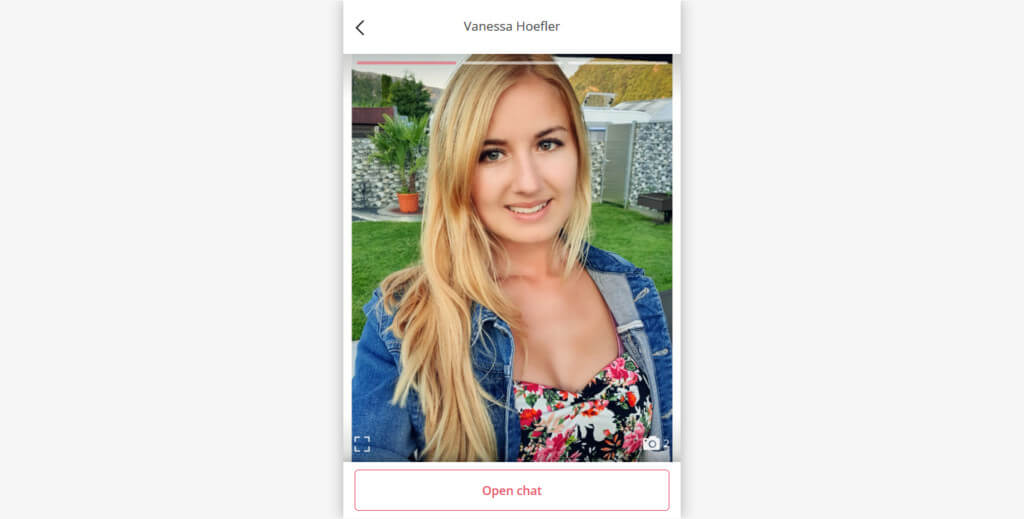 Conclusion and Overall Rating
I am going to be honest here.
It's difficult to know exactly what to make of Ohlala as a hook up site.
Remember earlier we spoke of those who criticize Ohlala and the fact that it's seen as almost like an escort service.
And I can understand why critics would say that.
After all, as a male user, you are paying a female user to come on a date with you.
That's pretty much how an escort works.
And while the site says that it's not an escort service, those connotations are always going to remain.
Having said that, Ohlala says it's all about cutting out the unnecessary and getting to the actual meeting part.
And I get that but at the end of the day, female users are paid to go on a date with males users.
But what about the site itself and how it operates.
Well other than looking a little bland, Ohlala is simple to use.
From setting up a profile to finding my way around the site, I had no trouble at all.
Many of the users are European but the user base in the United States is climbing too.
If you are in a big European or American city, I think you should get results out of Ohlala.
So then, onto my rating.
I am going to give Ohlalal a solid 3 out of 5.
It's let down by the fact that there are virtually no key features and the pricing is a little steep for me, especially due to the fact that you will fly through coins.
What do you think of the overall concept of the site?
Would you try it out?
Let us know in the comments below.
Frequently Asked Questions