In this article, I'll be explaining what TenderMeets is, how to use it, the general success rate of the site, and also give you the basic tutorials on how the app works.
I've reviewed lots of dating sites before and want to compare as many as possible so you can see which one will suit your interests.
So l let's dive right into the TenderMeets Review!
Is your dating app giving you the best chance for success?
Make sure to take our online dating site/app quiz to find out.
People who follow our dating site suggestions have on average 2 more dates per month.
TenderMeets Review in Video Form
Audio (podcast) form for those of you on the go
Ratings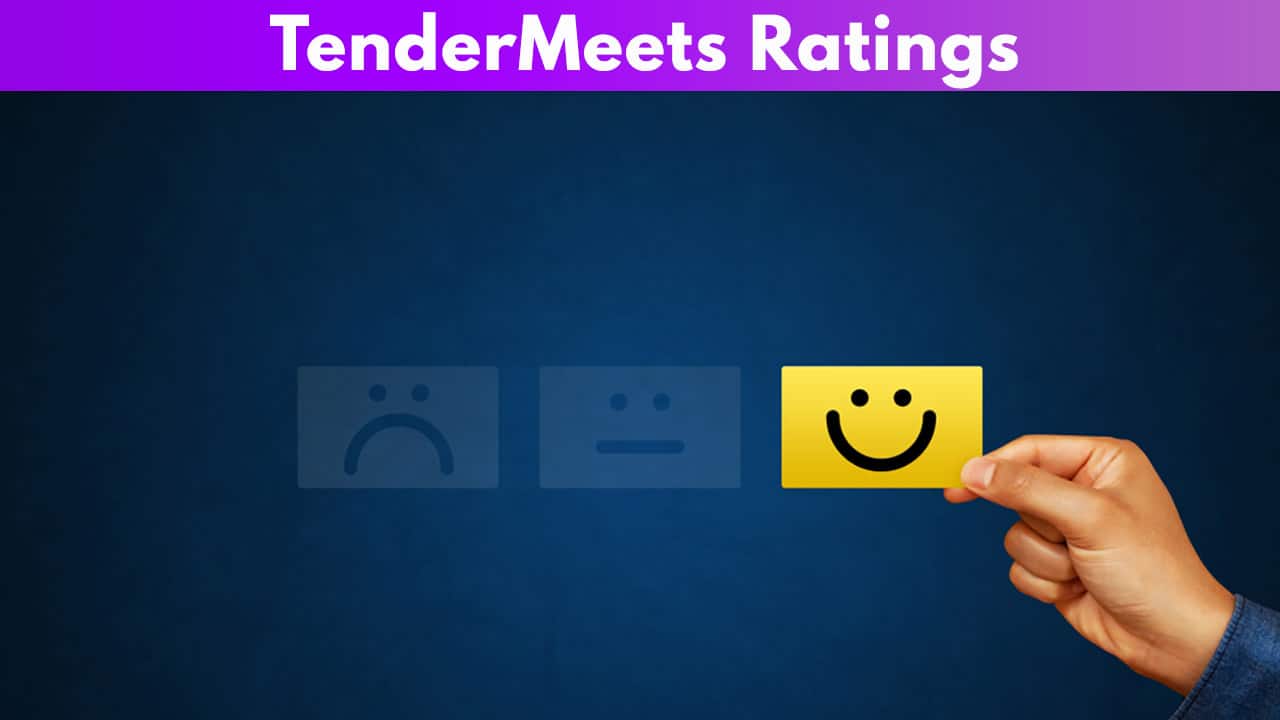 Effectiveness – 2/5
Features – 3/5
Ease of use – 3/5
Price – 2/5
Pros
Has many different ways you can search for other members
The signing up process is simple and all you need is your e-mail
Is LGBTQ+ tolerant and is racially diverse
The majority of users are looking for long-term relationships
An easy-to-navigate through the interface
Cons
You can only message 5 members, after that, you'll need a premium subscription
Doesn't have a mobile app
You need a subscription to access more member information
The site looks a bit out-dated
There are more than a few fake profiles on the site
Who is it for/Demographic Makeup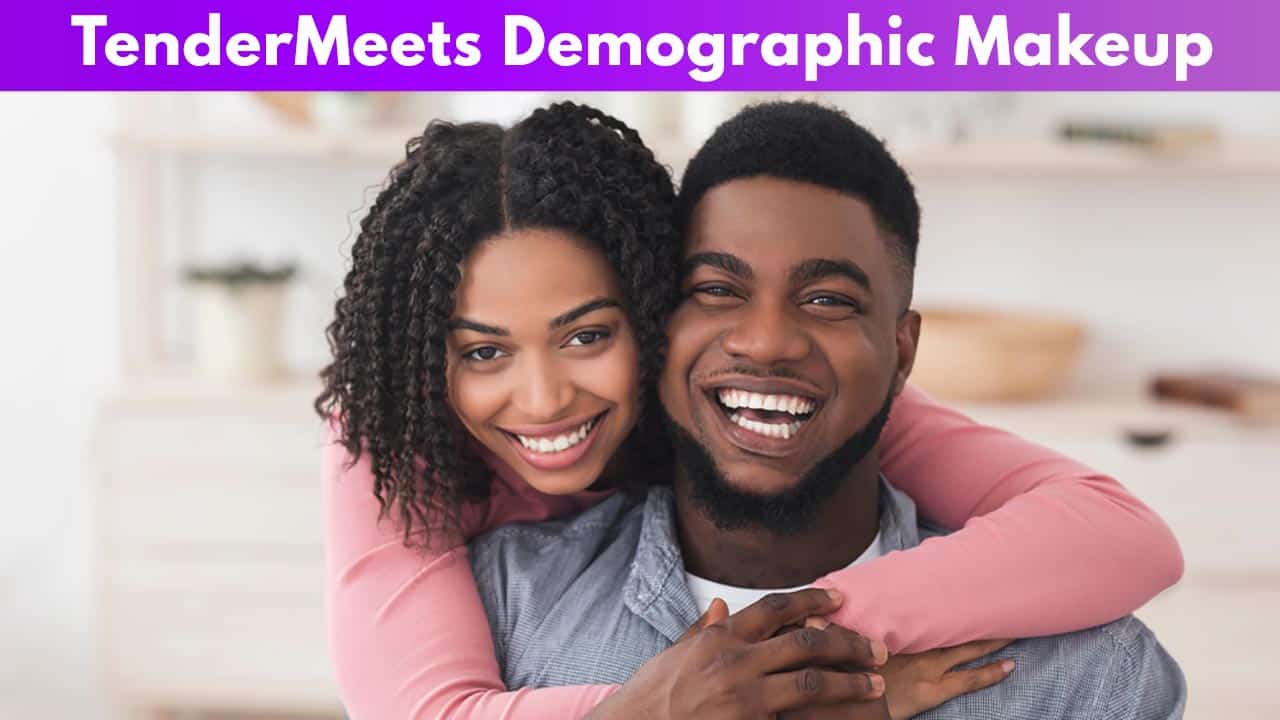 According to SimilarWeb, TenderMeets has about 3.8 million users and is ranked at the 57th spot as far as the most popular dating sites are concerned.
Almost half of the users are from the USA (1.6 million) and the site is also used in Ukraine, Spain, and France, to mention a few.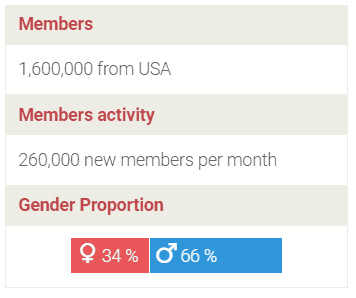 The site has been on the rise in terms of popularity, however, it only has about 300,000 monthly active users which is quite a small number compared to other dating apps.
Men account for about 2/3 (66%) of users and women about 34% of total users which is common for most dating sites in general.
The vast majority of users are between the age of 25 and 34 (30%) and just 1/5 are between 18 and 24 (20%).
The 35-44 age range is the second-highest in percentage (22%), followed by the 45-54 range (15%) and at the very end the 55+ range (13%).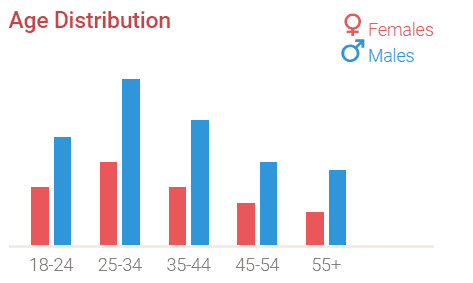 As you can see for yourself, TenderMeets is mostly used by people who are ready to settle down, and the site markets itself to such people.
It's also more of a traditional dating site than a hook-up app so it won't be the top choice for most millennials.
More and more dating sites are switching back to the traditional way of online dating because hook-up apps like Tinder and Bumble are the go-to apps for most people between 18 and 25, so TenderMeets is doing just that.
Overall, my guess that the site mostly targets US adults around 30 years of age who want to engage in long-term relationships/marriage.
Effectiveness
After you complete the signing-up process, you can start to interact with other members.
Your main feature for engaging will be through the chat, which I will explain later in the "Features" section of the review.
OFL Top Recommendations based on 100,000+ Survey

"Serious Relationships"
"Discreet Hookups"
"Best Course for Men"
"Quick Flings"
"Normal Hookups"
"Our Quiz"
The picture above is the first thing you'll see when you sign-up and as you can see it's quite a basic interface and many dating sites seem to follow the same path so nothing out of the ordinary.
TenderMeets uses a location-based search engine so you'll be presented with users who are relatively close to you.
You can change your location on your profile to find users from all around the world as well.
A major point that needs to be highlighted right off the bat is that you can only start a conversation with 5 members with your free account so you're basically forced to go premium.
Also, you won't be able to reply to other members if you don't subscribe so the site is practically useless for free members.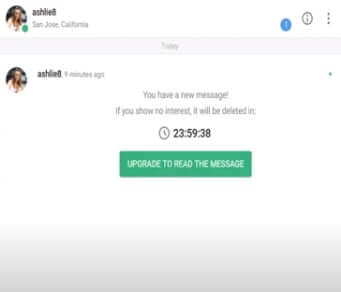 As with other dating sites, chatting is the main option for talking to other members and it's up to you to make a good first impression and get a date and it seems that this site is making it even harder.
Making contact isn't that hard if you have a paid membership, however, lots of users have reported that the site is just full of fake profiles and it's hard to find a real date.
Since not many people use the site and there are a lot of fake profiles, your chances of success aren't that high, to be honest.
The only chances that I see are that if you find a real member and maybe exchange some personal info so you can start talking elsewhere.
But be careful not to give out personal info right off the bat because you never know if you're talking to a scammer or a genuine person.
All in all, the site doesn't quite help its users find dates and demographically can't keep up with other alternative sites.
Key Features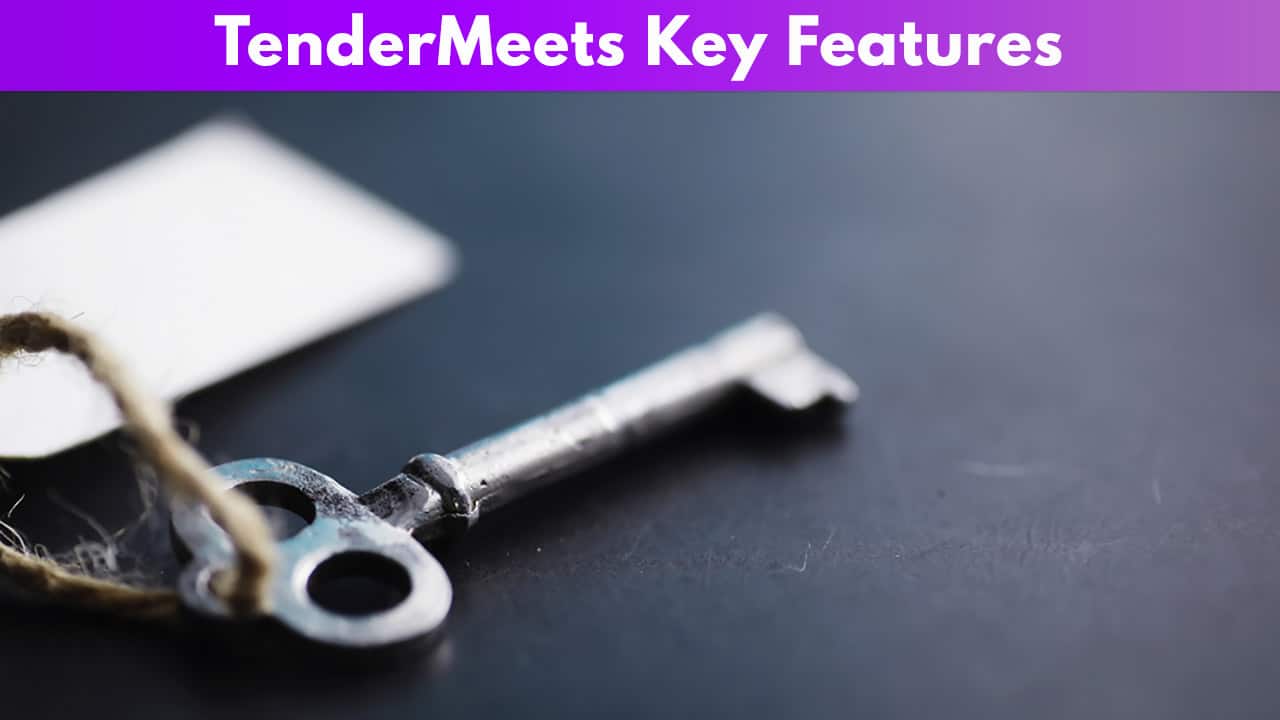 TenderMeets just has 2 features – Messaging and the "Like Gallery" which are great for initial engagement but without a premium membership, standing alone, they aren't that useful.
The "Search" menu is the main way you're going to look for other members and has pretty much all the features of other dating sites.
You can search for members in 3 ways:
Preference-based search that, once you fill out what type of person you're interested in, will show you the nearest users
You can view which members are now online and start chatting with them
You can view members that have recently joined

What's cool about this search option is that you can add 2 preferences for each section which allows you to see more members that suit your interests.
So once you find someone you're interested in, you can either like their profile to catch their attention or send them a message.
1. Messaging
As I already discussed, your primary source of engagement with other users is through messages.
And so if you go premium you can start to chat with other members normally.
Also, you then have the option of seeing if other members saw your message which isn't available if you're using the site for free.
You have the option to send emojis, photos and even go for a video chat which is quite a unique feature not a lot of similar dating sites have.
You can also view other's profiles through the chat and if you have any problems with a user just click the 3 dots in the top-right corner and block or report them.
All in all, the chat seems to be running smoothly but because you're forced to get a premium subscription, the developers should allow more messages to be sent for free.
2. Like Gallery
The "Like Gallery" is a feature that is the same as the Tinder interface where you go through different profiles and you can decide if they're "cute or not".
By doing this, they'll get a notification saying you like them and you can also see who liked you as well (paid subscription only).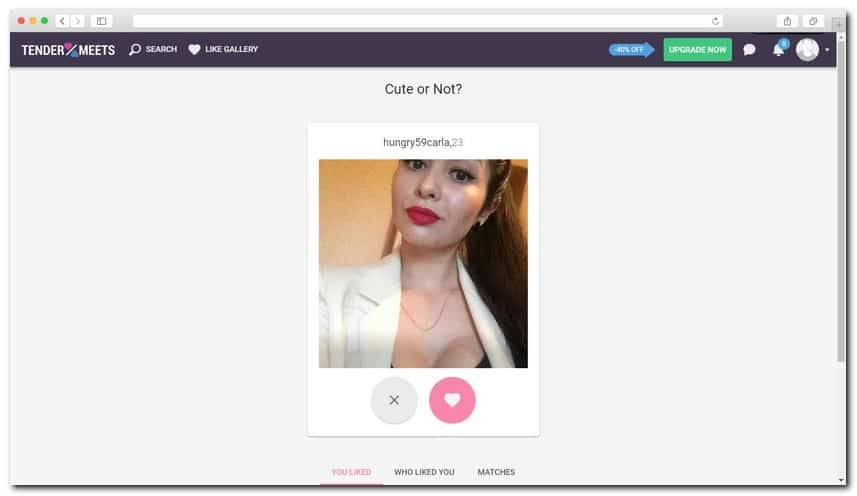 You can also "like" a user's profile to let them know you're interested in them, sort of like a "super-like" on Tinder.
There's no like limit so you can like as many profiles as you want and after you're done, you just have to wait until you get a match.
All the profiles suggested are location-based and you can't change the proximity which is a bummer.
Funny enough, you could possibly already find a user using the search option and later see them in the Like Gallery which makes this feature not that useful.
I guess it's just to catch other people's attention so I think that this feature needs some improvements such as having an option to change your location, an undo button, and also to be able to view the profiles of the suggested matches.
One thing I should add is that many users have reported that they don't get a lot of matches, maybe because of all the fake profiles.
The features are nice and all, however, the site doesn't utilize them to their full potential and you're basically forced to get a premium membership if you want to have any chances of starting a chat with someone.
Ease-of-Use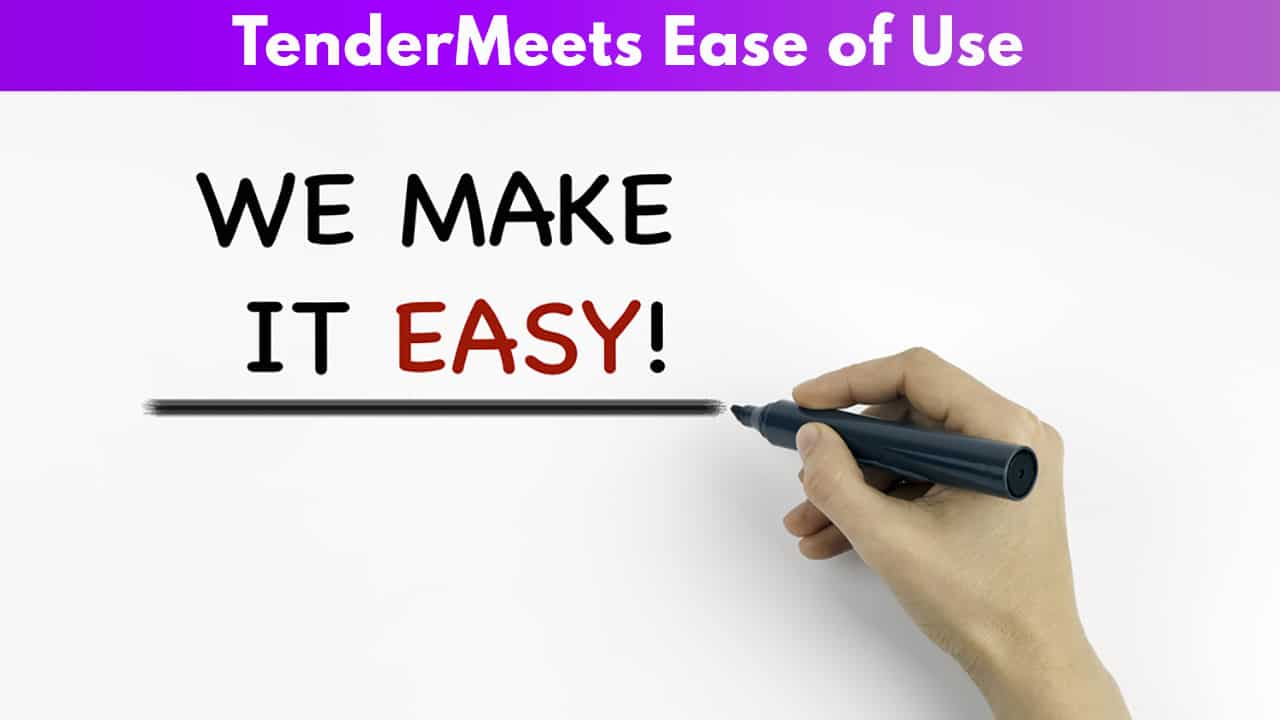 When it comes to the signing up process, things are quite straightforward.
You just need to enter your e-mail address, your name, location, and after that create a password.
Then, you'll be redirected to a page where you'll need to enter the confirmation code sent to your e-mail account.
It takes about 5-10 minutes for the code to appear in your inbox, and once you enter the code, you'll enter the site.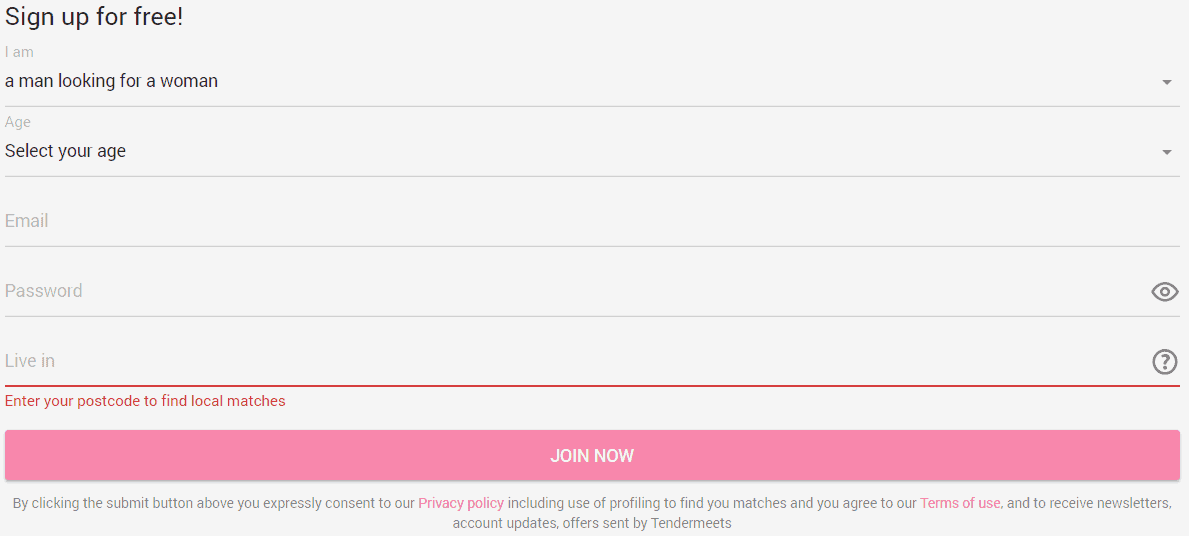 You have the option of filling out your profile by stating your user name gender, sexual orientation, ethnic origin, body type, and upload photos or videos.
You can also input other personal information, such as if you have any tattoos, piercings, eye color, and so on.
This is all optional and you can leave it blank if you want.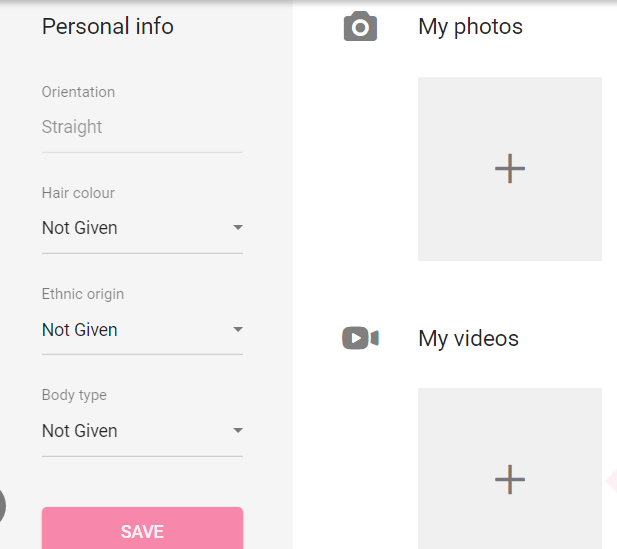 Now, when you first enter the site you'll see already a list of "All Members" which contains users who are near you.
You'll see above the member list 3 options which are self-explanatory: "All Members", "Online Now" and "New Members".
You can filter out the users based on your preferences in any category.
In the top left corner, you'll see the "Search" icon which, when clicked, let's you fill out your preferences so you can find members that way.
Also, next to the "Search" icon is the "Like Gallery" button and I already explained how it works.
It doesn't take long to grasp how the features work because they all have the same function which is to find you a member who'll you send a message to.
One of the biggest let-downs of TenderMeets is that it doesn't have a mobile app, which in today's era of hook-up apps is quite surprising.
It does have a mobile version to the site when you sign-in using your phone and the features are basically the same.
What I do like about the mobile site version is that the features are divided into tabs so it's easier to navigate through.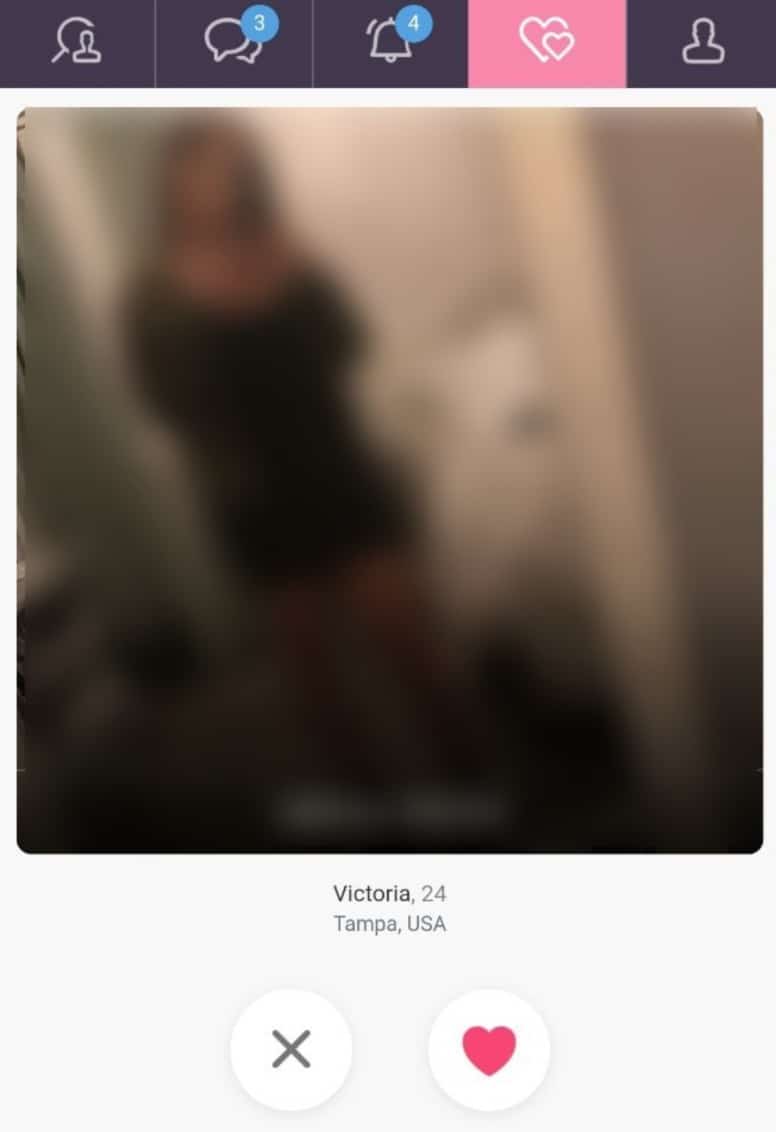 Also, the site is full of ads so even though navigating through the interface isn't a problem, the ads can sometimes block some tabs which are quite frustrating.
You can eliminate the ads by going premium.
I mean, apparently going premium is obviously your only option if you want to use this site.
Overall, if you have experience with dating sites, you'll quickly get the gist of the features but if you're not, you might need some time getting used to the interface.
Pricing
As far as pricing is concerned, TenderMeets isn't your cheapest dating site on the market.
As it was already mentioned, you'll have to upgrade to a premium membership if you want to talk to more than 5 users and that won't cost you cheaply.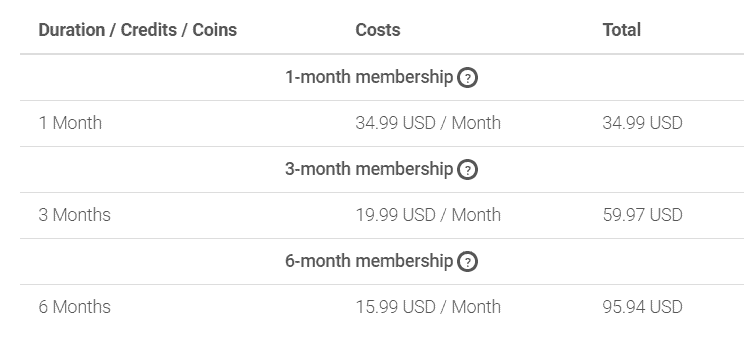 As you can see, just one month will cost you $35 and if you get the 6-months membership, it will be $16 a month.
This is quite on the high-cost scale if you compare the pricing list too, for example, Match.com which charges roughly the same amount but has over 10 million users and is relatively scam-free.
Nevertheless, the features you do get for your $35-a-month subscription on TenderMeets include:
Unlimited messages and you can reply to other people
"Looking for" info on other user's profiles
A lot more preferences in the "search" box
The option of sending photos and videos in the chat
You can see a lot more info about other members (orientation, location, etc.)
Premium support from TenderMeets
Still, this is a hefty price to pay for not so many features that actually help you get dates.
However, TenderMeet is offering a 100% refund for your first subscription if you see that the site isn't your cup of tea.
You'll just have to call their customer service at +44 3444824945 and they'll go through the process of your refund with you.
You do have to fill out specific criteria such as being an active member and engaging with other members as well so you can't just ask for a refund out of the blue.
Conclusion and Overall Rating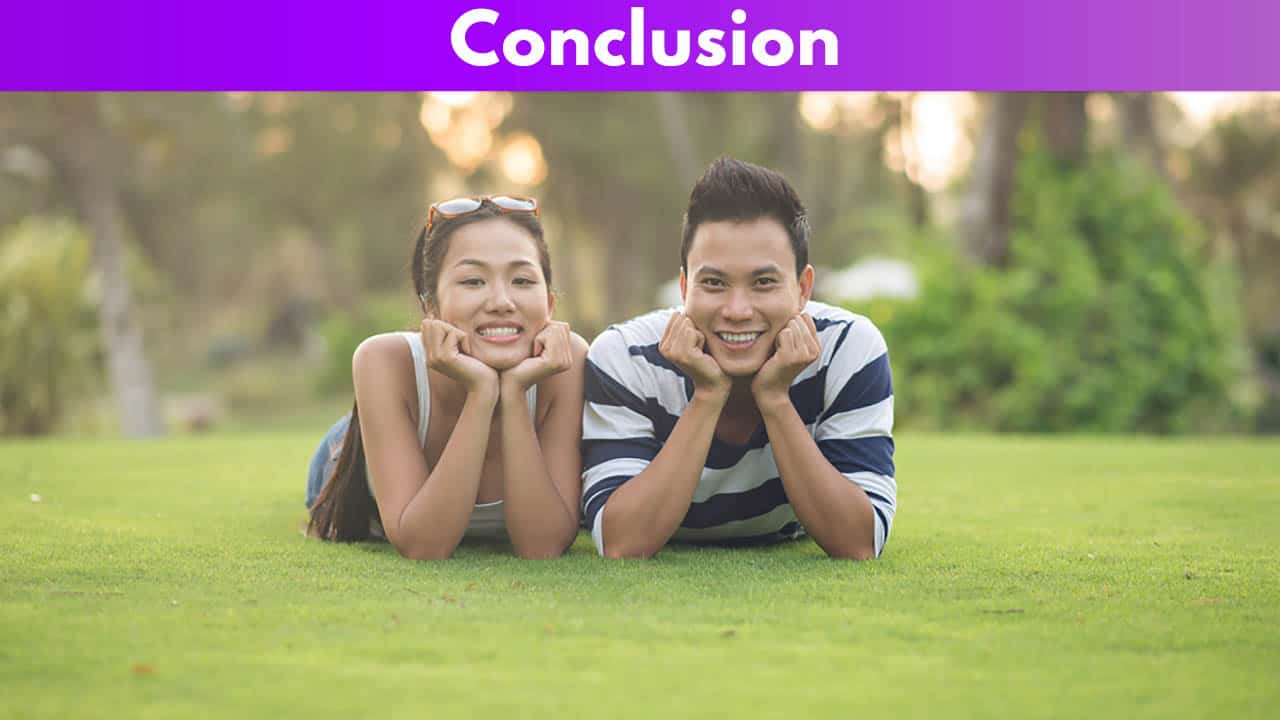 Now that I've explained what TenderMeets is, how it functions, and the overall chance of success you might have on the site, it's time for the overall rating.
We have to be real here.
TenderMeets isn't the best dating site you can sign-up for and despite it having great features, in my opinion, it isn't worth the money.
There are lots of fake profiles, the site is pricy and the interface isn't that great for inexperienced dating site users.
On top of all that, there are just 2 million users and 1/3 of them are male and because messaging on the site is hard enough as it is, if you're a guy looking to date women on the site, your chances are minimal.
However, I don't want to sound too critical and address some allegations that TenderMeets was using its user's information for suspicious activities and I'll let you be the judge of that.
If the site wasn't so full of bots making it on the edge of being unusable, TenderMeets, along with its features would be a decent site.
In my opinion, the site owners should make the site more open for non-premium members so that they get a lot more traffic and also create a better user experience.
Taking everything into consideration, I have to rate TenderMeets around 2/5 and this is only because it has some cool features.
But what do you think? Would you use TenderMeets?
If you have any suggestions or you want to share some of your experience with the site, comment down below would be much appreciated.
Also, feel free to share this article on social media if you found the review helpful or interesting.
Frequently Asked Questions