We search for variety in everything we do. The same goes for our love and sex life.
Nowadays, we are swamped with dating possibilities, virtual equally as in real life. The good thing is that we can all choose what we like best.
This article is dedicated to one of these dating options, i.e. the online dating service Three Day Rule.
Out of a variety of three day rule reviews at your disposal, it is here that you will find out all you need to know 3 day rule dating site and will get the answer to Is the three day rule worth it?
OFL Top Recommendations based on 100,000+ Survey

"Serious Relationships"
"Discreet Hookups"
"Best Course for Men"
"Quick Flings"
"Normal Hookups"
"Our Quiz"
Here it comes!
Is your dating app giving you the best chance for success?
Make sure to take our online dating site/app quiz to find out.
People who follow our dating site suggestions have on average 2 more dates per month.
Three Day Rule Review in Video Form
Audio (podcast) form for those of you on the go
Ratings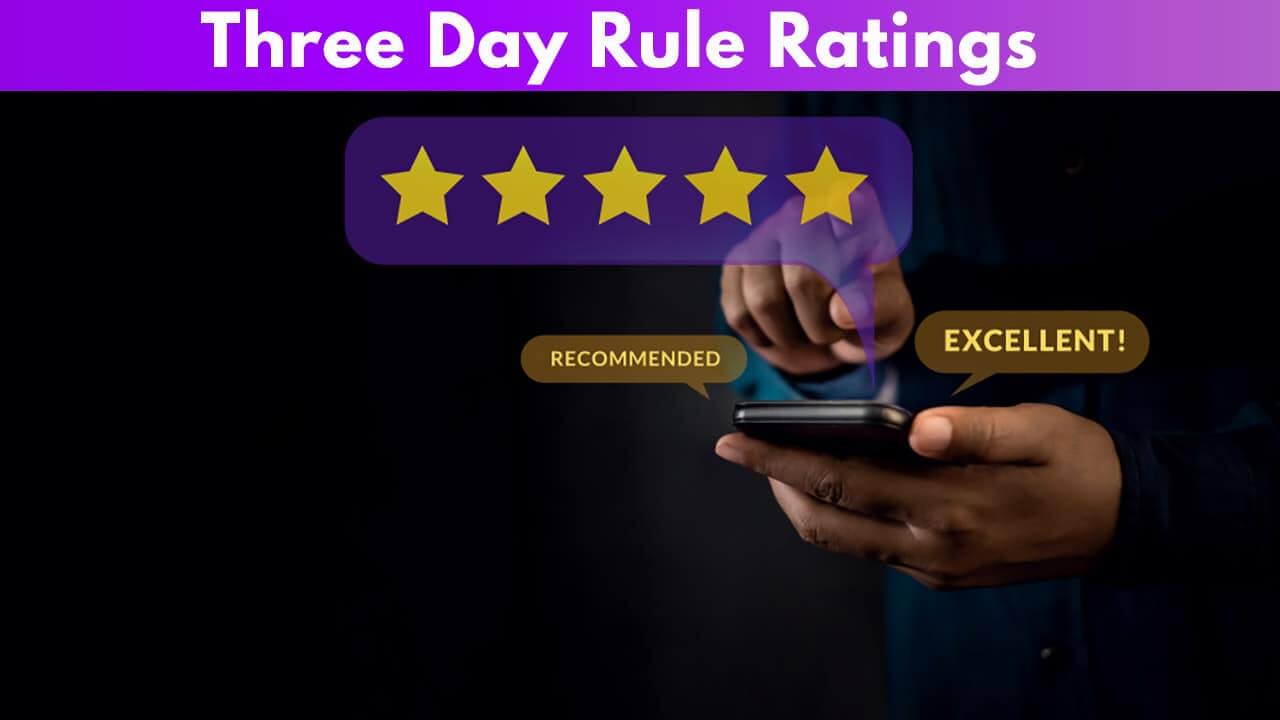 Effectiveness – 3/5
Features – 4/5
Ease-of-use – 4/5
Price – 1/5

Pros
Other people do the hard work of finding a match for you
Pairing up with Match.com
Human and personal approach to dating boosted by a proprietary algorithm
Cons
You have to pay for optimum results
It's highly expensive
Available in the US market only
Who is it For/Demographic Make-up?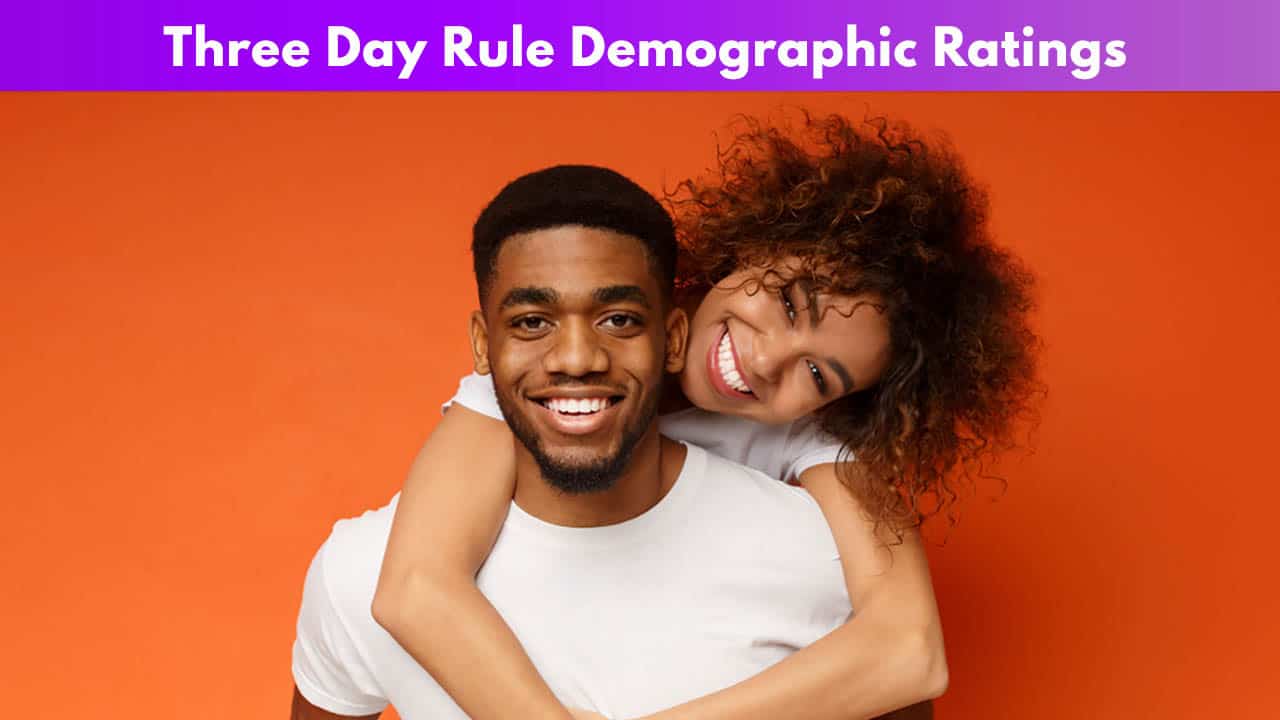 One of the first things that you read on the TDR website is that "Your time is too valuable to go on bad dates." And, that couldn't be more true!
Although it might be too much to say that this website is something you have never seen before, it is safe to say this is online dating raised to another level by getting more serious than simple swiping.
How so?
3 day rule dating includes such concept where you register online so as to become a free member in the database after which the professional matchmakers (people from flesh and blood) do the hard work.
Accordingly, this website offers a combined approach to dating whereby you are the one who takes the initiative through the online application.
In either case, you will receive the details of the person that might be your match made in heaven and you are the one who decides whether the matchmakers should set up the meeting.
As a paying member, you are first scheduled a meeting with your matchmaker with the goal of providing as much information as possible about yourself and the stuff you are looking for in your potential partner.
This US-based hybrid dating service comes with a user base of over 100,000 members and the chances of finding a match are more or less equal for both men and women.
It is here that you will mostly find people who are interested in a full-time romantic involvement or maybe a friendship. Seldom will people come here for hook-ups.
While everybody over 18 is allowed to register, the majority of premium members (the most probable matches) falls under the range of 35-50.
The reason is that people at this age are mostly the one with the highest earnings. This factor is rather significant for this online dating service in particular (more on that later).
Besides, the site is partnered with Match.com which is only an excellent addition (member pool) and is also available for LGBTQ+ population.
OFL Top Recommendations based on 100,000+ Survey

"Serious Relationships"
"Discreet Hookups"
"Best Course for Men"
"Quick Flings"
"Normal Hookups"
"Our Quiz"
Effectiveness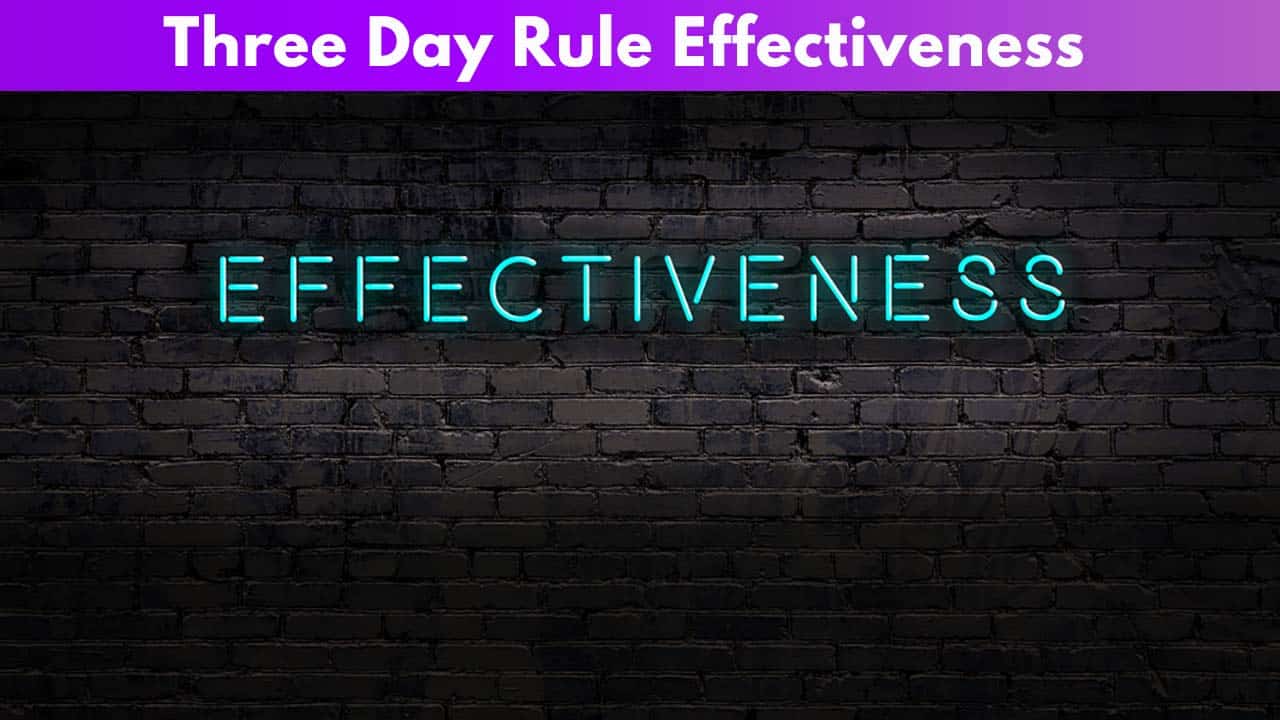 The success of anything is defined by its effectiveness. No matter how shiny the package, if it doesn't do the trick, then it's just not worth it.
To see how the Three Day Rule fares in terms of effectiveness, these are some of the relevant aspects of that need to be taken into consideration.
1. How does it work for your target group?
We've gone through the basics of this dating service that represents a blend of technology and human matchmaking.
So, let's see now how this hybrid approach works for you.
Obviously, first, you need to register. You can try the free version or you can immediately go for the paid membership. For our purpose, let's assume you are a paying member.
After successful registration and paid subscription, you will proceed to a meeting with your personal matchmaker who has a task to find a match for you.
To do this, the flesh-and-blood matchmaker needs to gather as much information about you as possible so as to come up with the best possible match.
After this, the matching algorithm will suggest a thorough list of prospective matches. The algorithm recognizes the similarities between people in the database and thus makes suggestions.
And, when you combine this with the human matchmaker who then selects only the top match, you will easily find your target match.
2. How to make contacts?
Making contacts with other people through online dating service is often a fuss. There are often so many rules that you'd rather just give it all up.
A great thing about 3 day rule matchmaking is that you don't have to worry about making the impressive first contact.
Somebody else will do that for you.
Once the algorithm makes the best recommendations for you, the matchmaker will interview the "candidates" and choose only whom he/she deems best suited for you.
All you need to do is say yes to their choice and have fun with your new match.
3. Chances of Success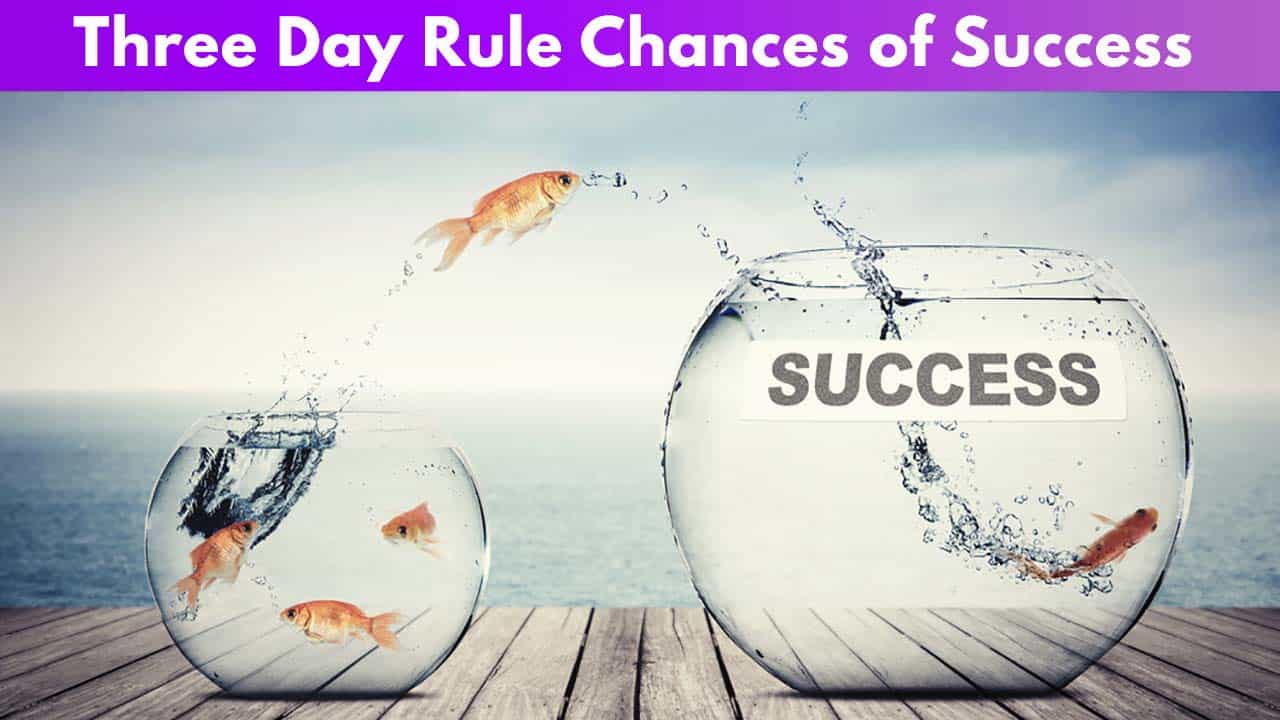 The majority of TDR matchmaking reviews will tell you that your chances of success are high.
This Three Day Rule review will also tell you that your chances are high, but with the inevitable condition of your being willing to pay for the premium upgrade(s).
In all honesty, Three Day Rule cost is not something you will be fascinated with after being used to such online dating options where you just need to swipe back and forth.
Still, once you decide to dispense with this substantial amount, the success is guaranteed.
The modern matchmaking approach that combines algorithmic work with a human touch simply has to work and bring you one step closer to having a successful relationship.
Of course, so long you are willing to pay for it.
Key Features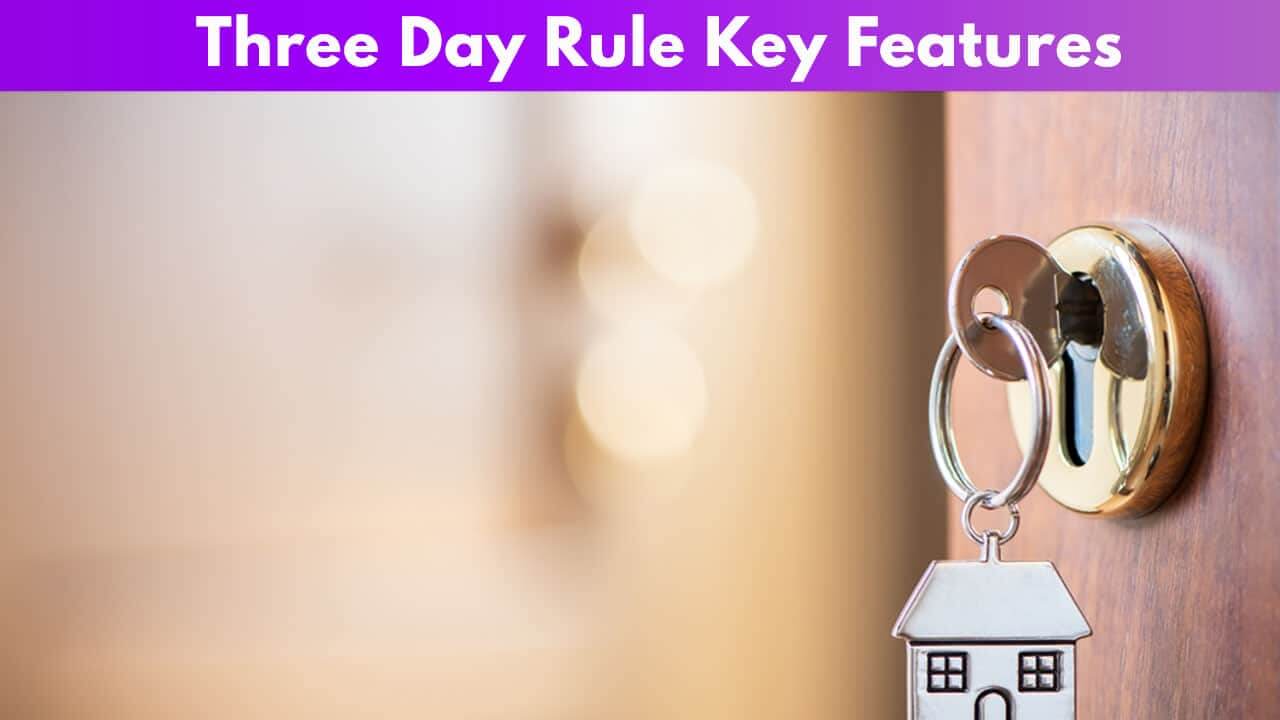 Alongside the effectiveness, the core idea behind the key features also bears large significance when deciding whether to give a chance to something or simply let it go.
As concerns the Three Day Rule dating site, it is a bit unusual to talk about the key features, since there aren't many available on site itself.
Instead, let's have a look at the whole concept behind.
1. Matchmakers + Algorithm
Previously in the Three Day Rule review, we've dealt with this concept of the combined search for your match.
With this online dating service, you will not look for a match, but a matchmaker instead.
The site gives a preview of all its matchmakers and their relative biographies so you can learn more about them and choose one that suits you best.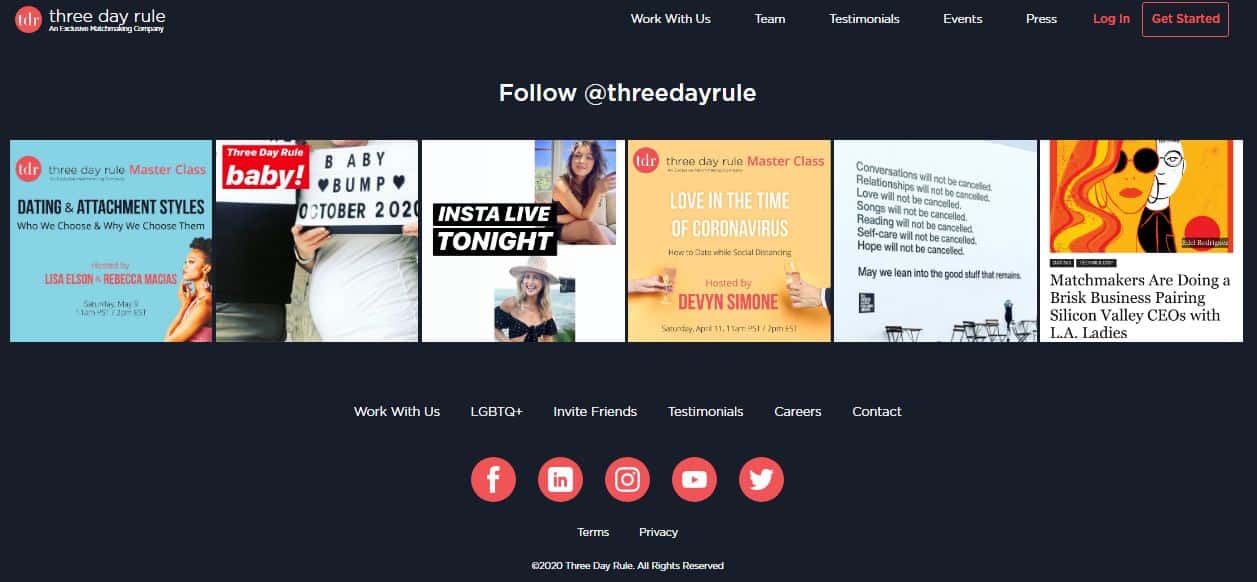 This person instantly becomes your fairy godmother with the only task of searching for an eligible bachelor or bachelorette for you.
They do this by asking you just the right questions about your preferences so they know how to run their search in the database.
This is all done in a real-life interview where you need to reveal as much as possible about yourself. The more precise answers you give, the easier will be the job for your matchmaker.
During such a coffee meeting you need to be prepared to answer questions concerning your upbringing, former lovers and love experience, what do you look for in a person/relationship.
Don't get surprised even if they ask questions about your plans in the next 5 to 10 years.
After that, it's time for the algorithm to do its part of the job, i.e. list out people who share the most similar opinions and beliefs, likes and dislikes with you.
Then the matchmaker proceeds to her second task.
This means that she starts ruling out those least likely matches and then starts scheduling meetings with the top choices.
2. Interviewing/Vetting Matches
The second important function that the matchmakers do is going on your first date in your stead.
Having made the top selection of matches for you (a paying member), the matchmaker starts setting up dates with them so as to check in person which one suits you best.
They thoroughly go through all those aspects that might bring you and your match close to establish if their guess is right.
If it is not, they move on to the next candidate. If it is right, then they create a short bio of the match and send it to you, including a photo of this person, so you can approve.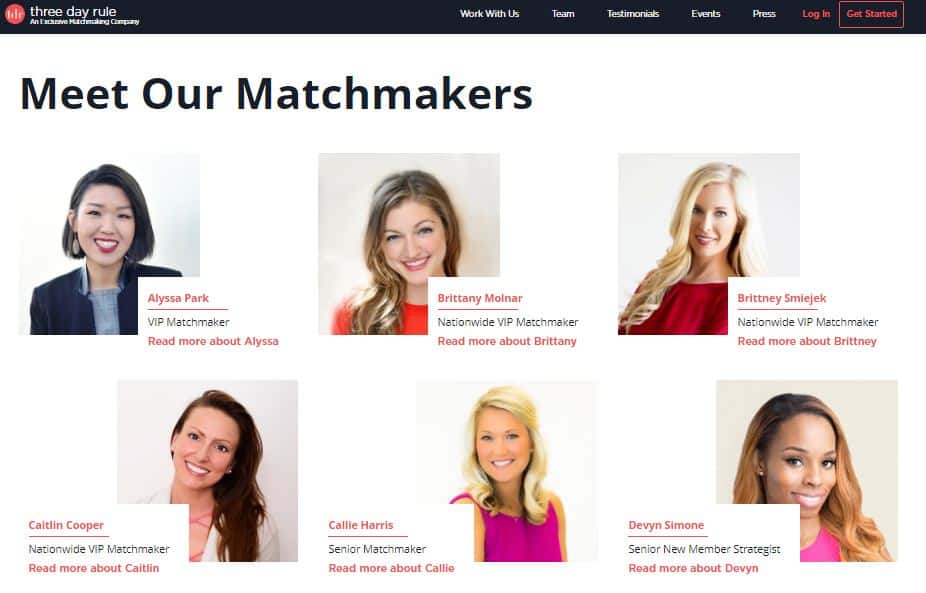 Your approval means that the matchmaker has done a successful job and you can then go on a date with your match.
Of course, the matchmakers do not attend such events and this is where you are on your own.
And if you are in some doubt, matchmakers also provide guidance and practical advice on what to do to improve your chances.
3. Post Date Follow-up
The results obtained by the combination of technology and human intuition are all the more representative when we take into consideration the following notion.
After you go on a date with the match suggested to you by your personal matchmaker, you will be asked to share the experiences about the date.
Most importantly, you need to tell them if the match was good or you would still like to keep searching.
The more details you provide, the better.
Although this may sound to you as an infringement of sorts, this step is actually crucial for the further search conducted by your matchmaker.
In this way, you are helping yourself find a better match next time.
Ease-of-Use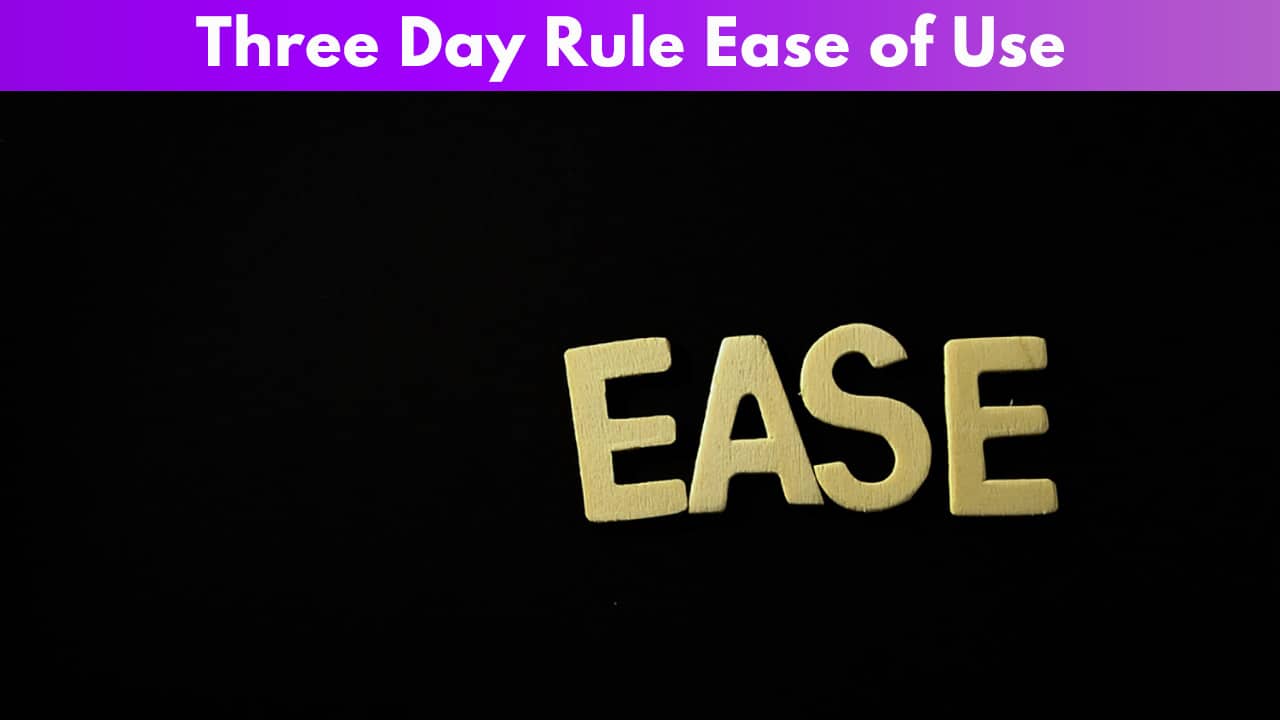 As we are moving along with the Three Day Rule matchmaking review, we have come to a rather interesting point.
From the previous writing, it is more than obvious that you don't have to use the site yourself at all. All you need to do is register and somebody else will do the rest.
Still, let's check these.
Becoming a Member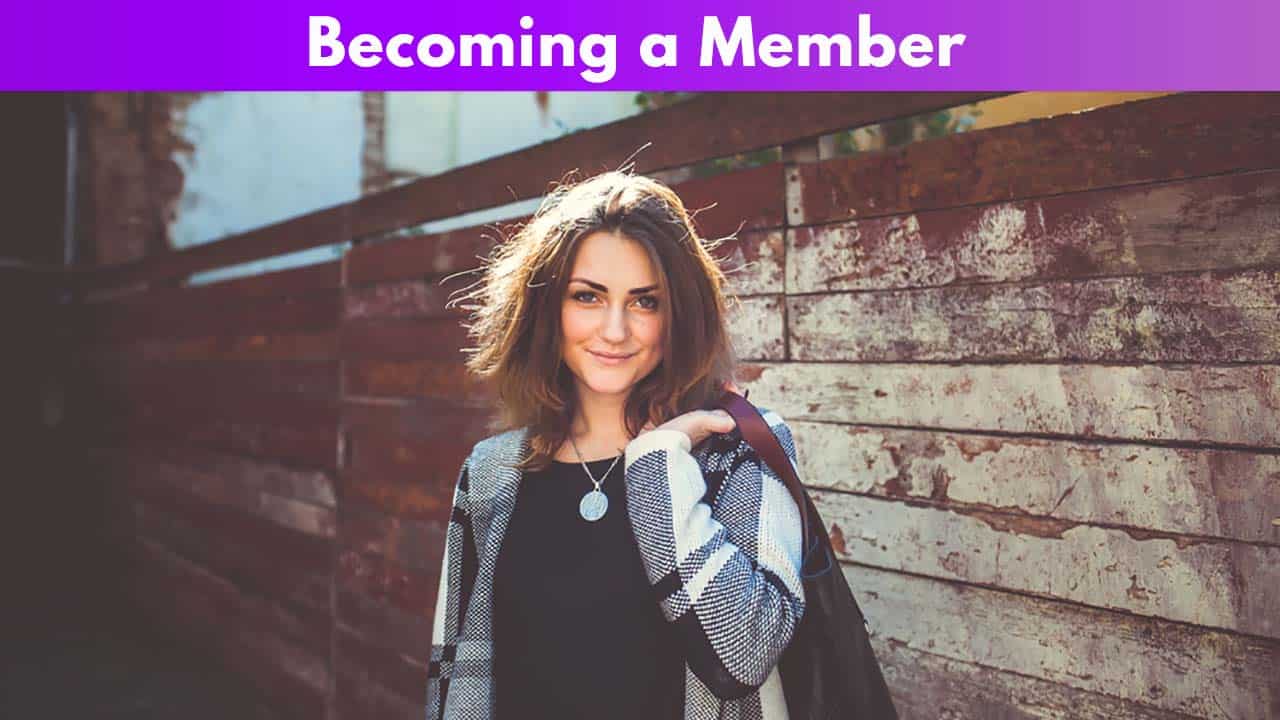 Joining the TDR database is accomplished in less than two minutes.
As soon as you open their website, you will notice a catchy invitation to take charge of your love life. So, if you want to heed their advice, you got two options to register.
1. The pop-up Questionnaire
Immediately above the invitation to join, you will see the Create Your Private Profile button.
Once you click it, you will get a form that you need to fill out with your basic details, starting from the first and last name, through gender and relevant preferences and birthday to your address and e-mail.
Now, what makes the big difference from the other sites is that here you will have to provide your occupation and income.

Once you've completed these fields, you have successfully become a free member in the database, and as such, you can get invited to interviews as a potential match to paying members.
2. Get Started
On the TDR homepage, you will also find the Get Started button.
If you look closely, you will notice it in the topmost right corner.
This button will take you to the same questionnaire but this time as an integrated page on the website.

Again, you will have to fill out the same details as above, but the good thing is that all of this takes just a little bit over a minute.
Both of these options will get you a free membership.
If you are impatient to take hold of your love life ASAP, then you can request free consultations and work from there to your premium membership.
Site Navigation
As for site navigation when we talk about TDR dating service, it is safe to say that this website is the simplest to use out of all the dating services out there.
And this is so from the simple reason that you don't have to use it all.
After the registration, there is no swiping, checking out other people profiles. There's no need to bother with cam chats, video calls, and/or instant messaging.
You just register, apply for the paid membership, then sit back and enjoy while someone else does the "dirty" work for you.
Three Day Rule App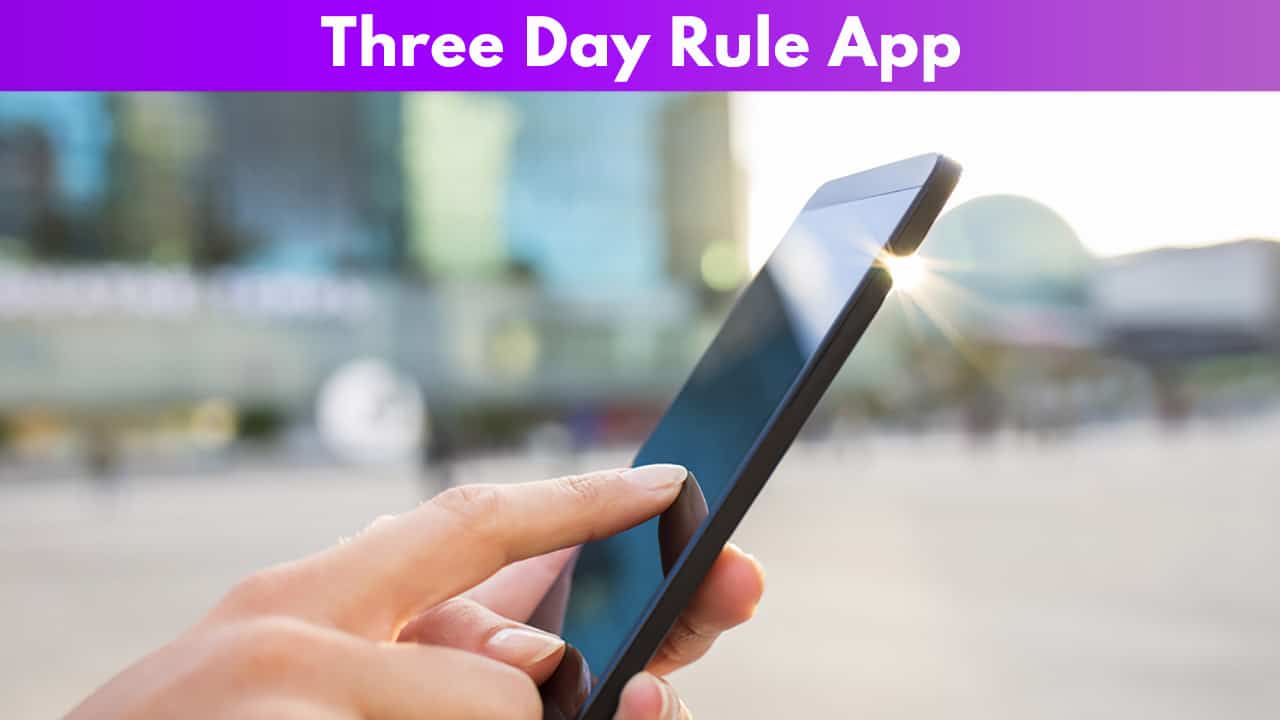 It is more than obvious that as a member of the TDR family you don't even have to use the regular desktop version of the website.
The site is merely a point of entry.
Similarly, the founders didn't see the need to invest in an app that would be completely off point in this specific case.
However, what they did was partnering with Amazon Alexa. This is just to keep you all warmed-up with a trivia game and different challenges that you need to accomplish.
Pricing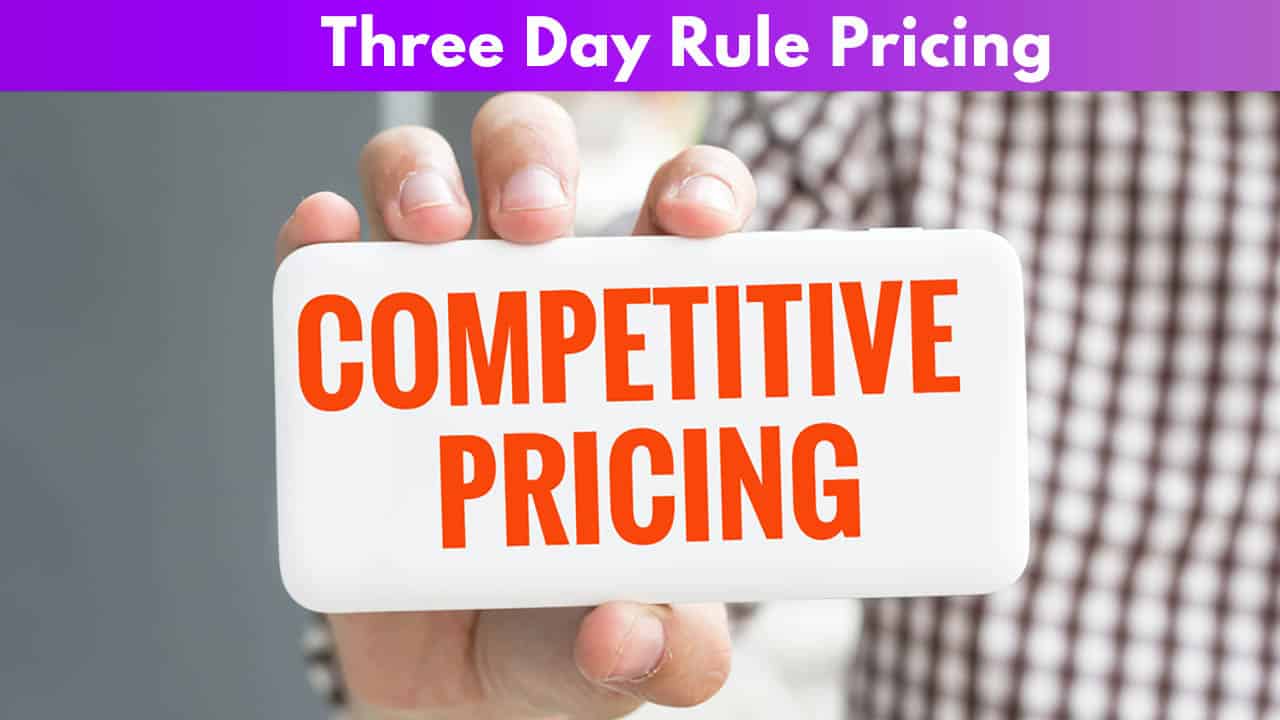 And finally, we have reached maybe even the most important aspect of TDR matchmaking.
So, how much does three day rule cost indeed?
1. Free Membership
Naturally, this will cost you nothing except a minute or two to sign up to the database.
With this option, you can get selected as a match for other paying members but you will not be able to proceed to matchmaking with your matchmaker until you pay.
2. 3-Months Subscription
This is the minimum possible paid subscription that TDR provides for the members who decide to give a try to the paid membership.
For such a subscription, you need to dispense with $6,100 in total. This is approximately $2,033 per month.
3. 6-Months Subscription
The second option guarantees at least 6 matches for you within the 6 months.
The price range, in this case, is some $1,550 per month, amounting to $9,300 in total.
4. VIP Membership
This one starts at some $16,500 for the total duration of such membership.
In this case, it is again a six-months period that we're talking about.
Note that the whole sum is paid at once and the monthly rates are just as an indication for comparison with other sites.
If you wonder why it comes at such price range, you need to understand that this is more than just a computer-based search and matching.
Here we have a whole team of people with the sole responsibility to find the right person for you. This requires talents and skills that money can't buy.
Now that we've dealt with the Three Day Rule pricing, it is highly understandable why the site asks you to provide your income data as early as in the registration stage.
Conclusion and Overall Rating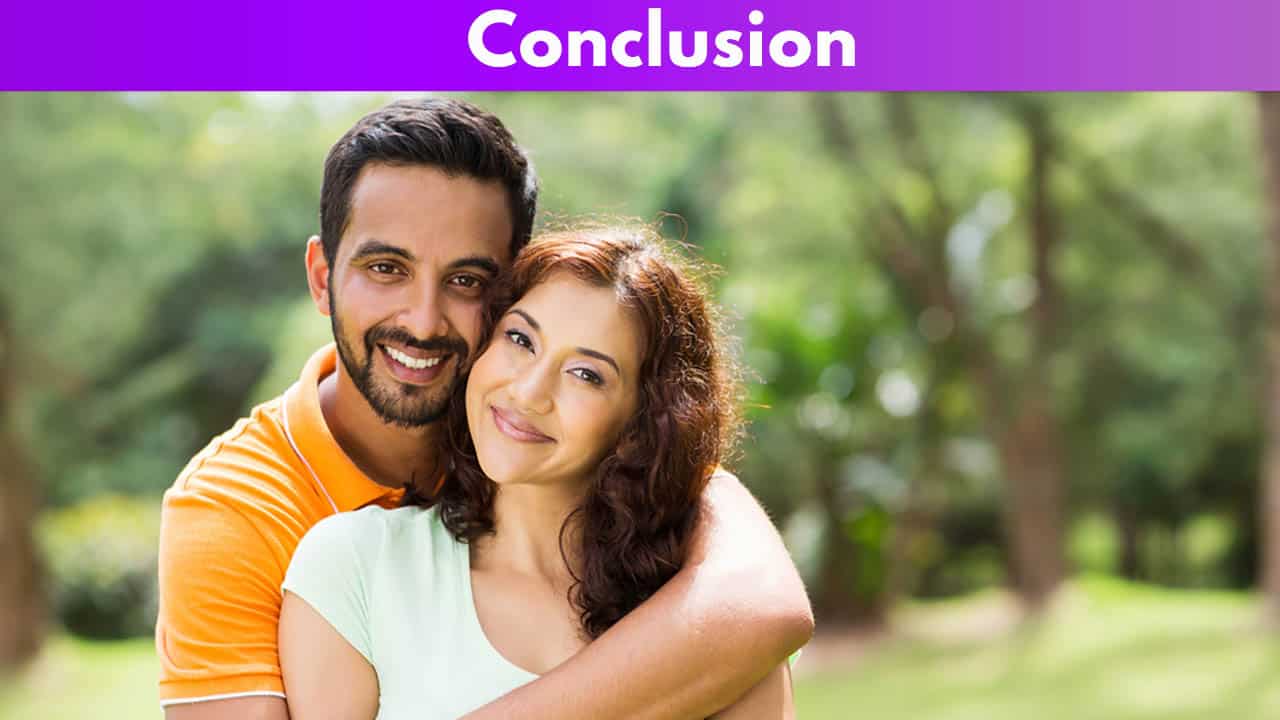 Overall rating – 3/5
Despite all the possibilities at hand, humankind is still struggling to find a person to share their lives with.
This is why we reach out for help offered by online dating service that you will find in abundance.
Here we have dealt with one of these options and have given a full Three Day Rule dating review that answers the question of is the three day rule legit?
Give it try and see if it works for you too.
Frequently Asked Questions
In the final section of the review, we will deal with some of the most important questions concerning the TDR matchmaking.
It is only natural to have additional questions and doubts so read these carefully.
Here we go!
As for the state of facts with TDR, these are the most important issues.
The most important questions in this category are as follows.