A dating site that's been around for close to two decades, Beautiful People has earned its spurs over the years.
That's probably because it operates a little differently than it's competitors.
Those differences are something that we will cover in this review of the site, along with:
OFL Top Recommendations based on 100,000+ Survey

"Serious Relationships"
"Discreet Hookups"
"Best Course for Men"
"Quick Flings"
"Normal Hookups"
"Our Quiz"
So if it's a dating site with a difference you are after make sure you read this comprehensive review to see if it Beautiful People is the site for you.
Let's find you some Beautiful People!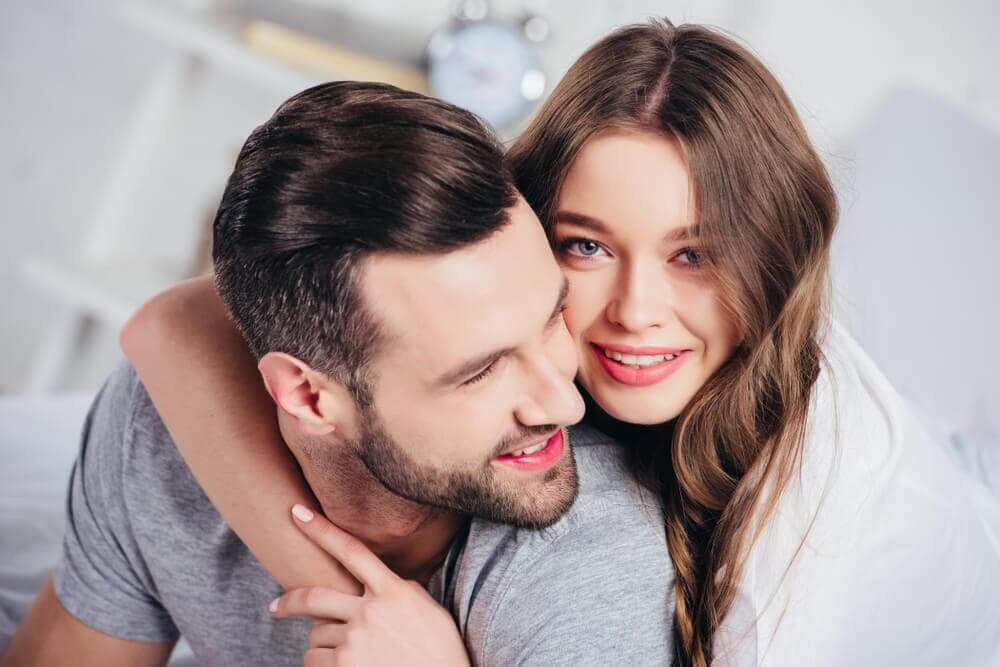 Is your dating app giving you the best chance for success?
Make sure to take our online dating site/app quiz to find out.
People who follow our dating site suggestions have on average 2 more dates per month.
Beautiful People Review in Video Form
Audio (podcast) form for those of you on the go
Effectiveness 4/5
Features 5/5
Ease of use 4/5
Price 3/5
Although there are fake profiles, they are kept to a minimum through the unique member voting system.
Easy social media sign-in using Facebook
Beautiful People offer a site for gay members as well
Loads of features for paying members
Sleek design
As the name says, Beautiful People is aimed at people who consider themselves more beautiful than others and the voting system has a touch of arrogance to it.
A little more arrogance, Beautiful People want to know your net worth.
You are going to need to become a paying member if you hope to chat with someone effectively
Membership options are expensive
First up, it's important to note that Beautiful People is very different from your standard dating site in the way that it runs.
Beautiful People is not a purely casual hookup site like BeNaughty or Ashley Madison, nor is it strictly about serious relationships like eHarmony – it encompasses most if not all niches including the LGBT community.
A breakdown of the numbers
Before we get into that, however, let's breakdown the user base a little.
There are over 1 million registered users on Beautiful People
Close to 100,000 of them are from the United States
It's a popular website in Europe and was initially launched in Demark in 2002
It has users from all over the world with around 3,800 active on a weekly basis
And what about the ages of users?
The biggest portion of the user base on Beautiful People falls with the 25-34 age group.
Here's a breakdown the other ages that use the site:
18-24 years of age
35-44 years of age
45-54 years of age
55 and above
Although Beautiful People is more popular with younger people, the membership does cover a wide age spectrum.
Finally, it's also critical to note the gender breakdown of Beautiful People.
Many dating sites often are very unbalanced in this regard with profiles from men hugely outnumbering female profiles.
But that's not the case here.
At Beautiful People, male and female profiles almost 50/50.
So what's the big difference then?
Earlier, I spoke about how Beautiful People was different from other dating sites and apps.
Well, the difference is found in how the actual community is run.
Here, you are free to set up your profile but then it's a case of seeing if you are voted into the community by other members.
This happens in a process in which all new profiles are put up against each other in a popularity vote.
All you contribute towards your success in this regard is a profile photo and an "about me" section.
Then it's up to the members to decide if you are allowed to become a member of Beautiful People or not.
Once you become a member, you can easily search through other member profiles using five simple methods.
These all fall under the member's tab of the website.
Effectively, you can search according to these five lists.
Newest members, those who have recently had their membership confirmed
The highest ranked members, those who received the most votes when voted onto the website
Most popular members, those who have been viewed and messaged the most
Elite members, those who subscribe to the highest form of paying membership
Applicants, those who are yet to become members but have put their profiles forward
If you managed to be one of the lucky new applicants in making it as a new user of Beautiful People, just how effective is this site in helping you to hook up with someone?
Well, Beautiful People isn't only about that.
But what do I mean by that?
Well, of course, this is first and foremost a dating site but it also positions itself in other ways.
For example, it allows members to connect on a business level as well as the social level and regularly hold events across Europe and the United States.
I will go into far greater detail about all of these other ways to connect later in this review.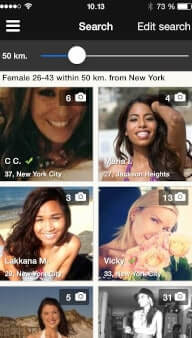 Ok, so tell us about meeting someone for a date or hookup?
First and foremost this is a dating site, so what are your chances of finding potential matches should you become part of Beautiful People?
Well, just because you made the grade, that doesn't mean you have access to all the membership features to search for a potential date.
Yes, just like all those other dating sites it wants to be a little different from, Beautiful People has a paid membership system that offers more.
And what you do get for taking the decision to become a paying member is something we will explore a little later in this review.
But let's see just how easy it is to get into contact with a potential match should you decided to not part with some cash for membership just yet.
You can send "winks" to flirt with other members of the site
You can add users to your own personal favorite list
Various search filters are available for you to search through members for potential matches
The top category searches found on the member's page can be browsed through
You can vote on whether new applicants should be allowed to join the site or not
But that's it.
You cannot do anything else.
That includes sending any form of message.
Unlike other dating websites where you can either send messages but cannot reply or vice versa, Beautiful people gives you nothing on the message front.
And how can you hope to get into contact with a potential match if you cannot message them?
A wink is simply not going to cut it.
So if you want to make contact with a potential match, you are going to have to pay for membership.
But what do you get with that?
Well, let's look into the key features that becoming a paying member of Beautiful People provides.
Here are the key features that a paying member of Beautiful People has access to over and above the sending and receiving of messages which we have already covered.
1. Access to private photos
Over and above their profile pictures paying members may also upload what Beautiful People term private photos.
These, however, are not for anyone's browsing pleasure.
If you have met someone that's your thing is a potential match and they have private photos that you would like to see, you may request that they open for permission for you to do so.
2. Member interest and favorite list
If another member has shown interest in your profile, you easily see who they are and then follow up with them, if you'd like, especially when they have yet to initiate any form of contact.
You can take this a little deeper by seeing which members have added you to their list of favorite profiles.
Paying members of Beautiful People can live chat with others.
Beautiful People is not only a dating site.
They certainly promote connection with other similar minded people on a business and social networking level.
As a way to interact with others without the dating aspect in mind, Beautiful People also run a range of forums.
5. Learn about your application
The application process to the Beautiful People website is something that's not forgotten.
So much so that paying members can not only go on to see what their original application was scored but also which members voted for them to join the website.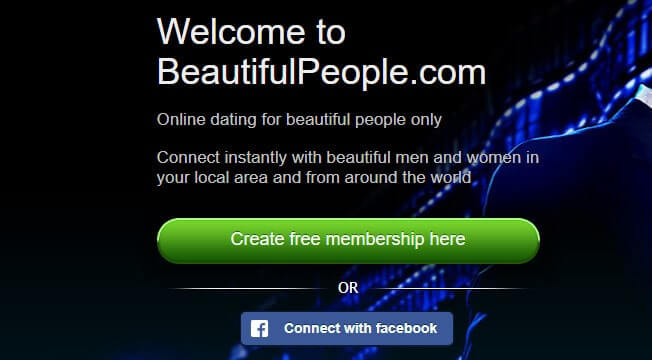 Modern dating sites ensure that the signing is something that takes mere minutes to do.
That's because if someone shows some in signing up with a particular site, they want to ensure that they nab them before that interest wanes or before they find another site.
Beautiful People uses the same formula.
They want you to sign up quickly and give you the tools to do so.
You can create your free membership through the regular email, username, password route or you can simply use your Facebook login to sign in to the site.
How long is it going to take?
About two minutes of your time, that's all.
If you use the email, username, password route, you will have to provide the following details, all of which are pretty standard.
Name
Age
Gender
Where you live
Sexual preference
A username
A password to your account
Those are all pretty normal, right?
There's nothing there that you would not expect to find on a modern dating site at all, is there?
But the folks at Beautiful People aren't finished yet.
Maybe it's because they are trying to position themselves above other dating sites, but for some reason, Beautiful People want to know your net worth.
Yes, I am not kidding at all.
Your net worth.
You will also need to provide reasons as to why you want to use the site.
The options here are things like:
To find love
Looking to have some fun on a more casual basis
To expand your business networking
To expand your social networking
Or looking to be invited to events or parties hosted by Beautiful People
These are selected through using tick boxes.
So if you looking for love, then select that.
If you are hoping for a little bit of everything, then simply check them all.
Of course, that doesn't guarantee you access to the site.
Yes, you are going to have to face the dreaded vote to see if the other members of Beautiful People think that you fit the bill to become part of their site.
I think it's all a little pretentious, almost arrogant that a site runs in this manner, but obviously, with the fact that Beautiful People has been operating since the early 2000s, it must work for them.
Yes, you are going to have to wait around 48 hours after you first registered to hear if you've got the okay to join or not.
You do have a little work to do, however, once your sign up is completed.
While you don't have the ability to search for matches or anything else like that, you are expected to load a profile picture (you better make it a good one) and complete the "about me" section.
Ultimately, that's all you can control.
It's on these to things that the other members of the site will judge if you are the type of person they would like to join the site or not.
Obviously, your looks play a massive part but there is a chance to win them over with your "about me" section as well.
Once you've submitted your profile, it's in the lap of the gods, really.
You can log in and check on your profile but all you will see is a countdown clock running backward from 48 hours until the vote on your application is done.
Ok, I am going to cut to the chase here.
Beautiful People are extremely harsh when it comes to letting new people join up on the site.
We talking about a failure rate of four out of every five people that won't become users of the site when they apply to do so.
Yes, only one in every five profile applications actually makes the grade for Beautiful People, a mere 20%
But again, this is the same sight that banned 5,000 users in 2011 for gaining weight.
Yes, they are that ruthless.
Yes, if you prefer to do your dating website browsing during your commute to work, lying in your bed at night or when you have any free time, Beautiful People does offer an app.
It's available on Android or the Apple store.
There are some advantages to using it as well.
First and foremost, if you upgrade your subscription to a full paying membership, it's going to cost less than if you did it through the website.
It also has a feature when searching for potential matches.
These are shown in a two by two grid formation.
This makes it easy to scroll through numerous profiles until you find one that you like.
It's annoying though as well because unlike when browsing the website, all you have is the picture to go by.
To find out more about a potential match you are going to have to go into each profile individually.
That said, the app can be a little annoying in the fact that it does not include all the features that you can find on the website.
This includes the forum as well as access to the various events that are planned all the United States and Europe.
I would advise using both the app and the website.
From a design perspective, both the website and the app are sleek and clean.
But that's what you would expect from a site in which looks are held in high esteem, right?
Overall, I think this is one of the better looking dating websites out there today.
If you are voted into the exclusive Beautiful People community, your profile includes eight separate aspects.
Your profile header contains all the critical information that someone can use to sum you up as a potential match with a single glance.
Here you will find:
Your profile picture
Your height, age, weight, location
Your last login date
Your location and how far you are away from them
Here a potential match can:
Add you to their favorites
Send you a message
Live chat with you
Or send you a wink
Here are all the pictures that you have chosen to upload to your gallery.
In this section, you will outline exactly what you are looking for in a potential match
Further personal information
This includes further information about yourself such as:
Your appearance
Information about your background
Your current lifestyle
In the "about me" section, you can further expand on what makes you tick.
Your Beautiful People profile includes a place where you can expand on what makes you unique by listing those things that interest you.
The last element of your profile is the sidebar.
It's important too because here you will find the buttons where you can report or block users that you feel are out of line or harassing you.
So for a dating website that sees itself as somewhat exclusive, you can probably guess at the pricing.
Yes, that's right.
To become a member – if you make the initial cut – is going to cost you.
Here's a quick breakdown of Beautiful People's pricing.
1-month membership – $24.99
3-month membership – $50.99 ($16.99 per month)
6-month membership – $74.95 ($12.49 per month)
I suppose if you've managed to become part of the community and will use the website and app extensively, you can look at an extended membership.
For example, should you take the 6-month membership, you are effectively paying half of what you would pay for the per month membership.
Conclusion and Overall Rating
While you might not agree with the methods that Beautiful People use to allow people to join the site, there is no doubt that this is a successful dating site.
Overall I will give it a 4/5.
That's because if you can look past their somewhat arrogant way of deciding if people can join up or not based solely on their looks, this site has lots to offer.
Those that run the site don't beat around the bush as to what the site is all about.
It's a dating site for beautiful people.
It does offer more than that, however.
While dating is certainly the backbone of the site, you can network with others on a business and social level as well as meet new people at events hosted by the site.
So yes, it certainly is a little more exclusive than most dating sites.
Frequently Asked Questions