Lovoo is more than a dating site.
It's a massive social network that has grown at astonishing speeds since it's launch close to a decade ago.
And in this review of Lovoo, we are going to put it to the test from a dating point of view and consider the following:
OFL Top Recommendations based on 100,000+ Survey

"Serious Relationships"
"Discreet Hookups"
"Best Course for Men"
"Quick Flings"
"Normal Hookups"
"Our Quiz"
These are just some of the questions that will be answered in this in-depth review of the site.
So if you are considering starting a profile on Lovoo but want to find out more about it, then you've certainly come to the right place.
Let's begin!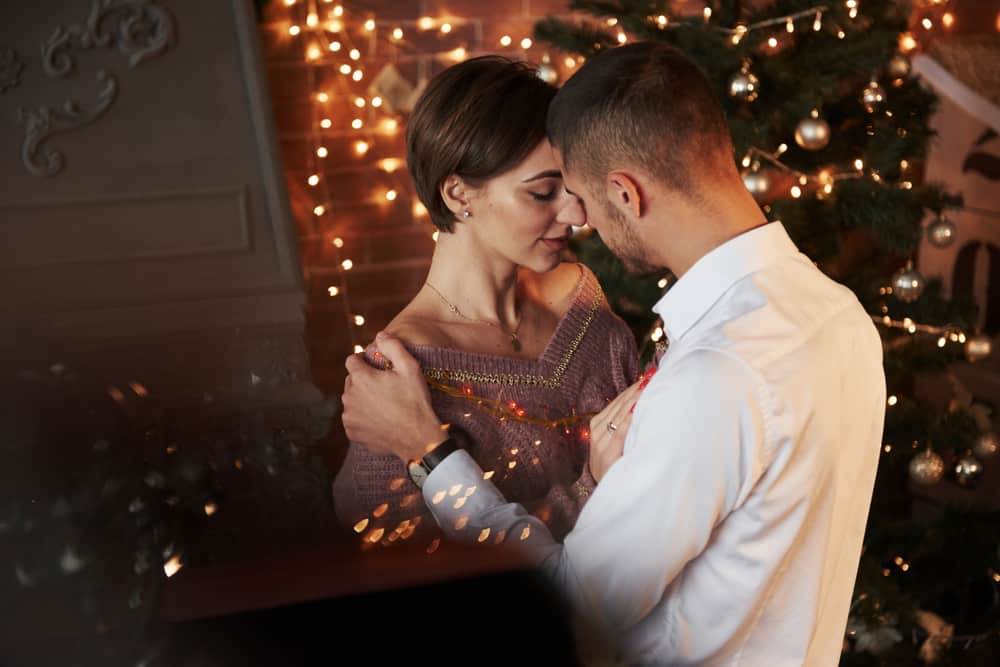 Is your dating app giving you the best chance for success?
Make sure to take our online dating site/app quiz to find out.
People who follow our dating site suggestions have on average 2 more dates per month.
Ease of use – 4/5
Effectiveness – 3/5
Key features – 4/5
Pricing – 5/5
70 million users
Membership options are cheap
It's easy to start your profile
Lots of features
Search engine is poor because it needs more parameter
Who Is It For/Demographics?
Just around a decade ago, in 2011 to be exact, Lovoo first saw the light of day on the world wide web.
Its growth since then has been nothing short of phenomenal.
Aimed at just about anyone, Lovoo is not only a dating site but a social media site as well.
It is not only for hookups (like BeNaughty or Ashley Madison) or only for serious relationships (like eHarmony).
Lovoo's astonishing user numbers
Online dating sites and even smaller social network sites with user numbers that are in the millions are considered to be extremely busy.
But with Lovoo, the user numbers continue to grow and grow.
And if you use to help you find that someone special, well then the pool of users to look through is massive.
Let's break down some figures for the site.
Lovoo has around 70 million users worldwide
Of those 70 million, over 6 million reside in the United States
The site sees close to 100 000 logins per day
That's around 300 000 per month
While 6 million users are based in the United States, that's a little under 10%.
The majority of them, however, come from Europe, so if that's where you are situated, this might just be the perfect dating site for you.
That said, however, 6 million users in the United States is a brilliant number as well.
In fact, that's more than 80% of the dating sites have in terms of numbers around the world.
Next up, we need to look into what the gender split is on Lovoo as well as the age ranges of users on the site.
First up, let's look at the gender split of male to female users who have made profiles on Lovoo.
If you've used dating sites before, you'd know that often, on a more general site, as opposed to catering for a specific niche, male users tend to dominate.
On Lovoo it's the same familiar story.
And they dominate by quite a lot too.
In fact, for every female on the site, there are three males.
That's 75% to 25%.
Of course, that's an advantage if you are a female looking for a male and a disadvantage the other way around.
So now that we know the gender split, let's look into the age ranges of the users on Lovoo.
Here's a quick breakdown:
25-34 years old
18-24 years old
35-44 years old
45-54 years old
55+
By far the two biggest groups in terms of age using Lovoo are the 25-34-year-olds as well as the 18-24-year-olds.
In fact, a third of the 70 million Lovoo users fall into the 25-34 age group.
That's about 23 million people!
As for the 18-24 age group, well that 27% of the users on the site.
And that's just over 20 million people.
So between those two age groups, you will find 43 million people, around 57% of users of Lovoo.
Undoubtedly, if you are serious about using Lovoo as a dating site, there's bound to be more than a few matchups that will meet your needs.
Just a few though!
Only kidding.
Lots and lots!
Let's move onto how to set up your Lovoo profile and how to find your way around the site once you've done that.
Lovoo gives you a few options to get up and running.
You can either sign up using a social media account, in this case, Facebook, or you need to provide a username, password, location and email address.
If you go for the second option, make sure it's a valid email address because later on, you can validate it and receive three free icebreakers (more on these later) as well as 100 credits to use on the site.
It took just 3 minutes to sign-up.
Overall, I love the way Lovoo looks.
It's neat, uses a block design very effectively and the color scheme is extremely pleasing to the eye.
So Lovoo is different in the way it looks to many other dating sites you would have seen.
And it might be a little off-putting at first.
For example, if you look at the three menus available at the top of the screen, you will see the following:
"Profile" is self-explanatory.
If you click here, you can complete your profile by providing the following information.
A message visible to anyone who views your profile
Your hometown
What you are looking for (women aged 29-49, for example)
What you are interested in relationship-wise
Your current relation status
Appearance (height and body type)
If you have children
If you smoke
What your religion is
Your current living situation
Your educational background
Your occupation
What languages you speak
Of course, you can fill in as much or as little as you want here but it as simple as selecting one option for each of the above so it takes a few minutes to complete.
You can upload a profile picture, validate your email and finally verify that you are who you say you are.
To verify yourself, you need to take a selfie with a code given to you by Lovoo written on a piece of paper.
You then upload that to get verified.
On the left of the screen, you will see a few other menus.
Match: Here, all the other users that like your profile in the "Match" game will be logged.
Glances: Here you will find people who have looked at your profile (for members only)
Liked you: All the users who have liked your profile (for members only)
Likes you have given: All the user profiles you have liked
The "Discover" menu provides you with matches based on your location as well as the age ranges you put in when registering on the site.
You are free to click on these profiles to find out a little more about each person if you wish to.
From here, you can message them as well but more about that later.
The "Play" menu button takes you to a Tinder-style game where you can see various profiles and either "like" them or move onto the next one.
And that's it, really.
It's a very different layout from what you probably are used to but it's not difficult to get used to it and to start finding your way around.
Yes, Lovoo does have an app.
It's available for both Android and Apple phones.
The app even has some exclusive features which we will cover a little later in this review.
Of course, to truly measure how effective Lovoo is in helping you find a potential date partner or perhaps even a long-term love interest, it's got to deliver when it comes to conducting searches.
Remember, when you click on the "Discover" menu, Lovoo provides you with location and age-based returns from the details you provided when you registered for the site.
But you can also launch your own searches.
Using Lovoo to search for matchups
I'm not going to lie to you here.
I wasn't that impressed with Lovoo's search engine when it came to looking for matchups.
That's because it doesn't have many parameters you can set.
All you can change is:
The location is based on where you live but you can change it to anywhere in the world if you'd like to.
There are no extra parameters that you can set, for example, those that you filled in on your own profile when registering.
I am not sure why you would have these and then not allow someone to search for a potential matchup using them.
It doesn't make sense to me at all.
So what this means is that any matchups that the search engine returns will see you having to click on a profile and check on the person's details yourself.
So if you don't want someone who smokes, there is no way you can filter that out through a search, you have to check manually.
It's not a deal-breaker but it is annoying.
So once you've found someone you are interested in, it's time to make contact.
And Lovoo allows you to do this with a message which they call an "ice breaker".
Essentially, this is the first message you are going to be sending to someone.
But there is a catch.
If you aren't a paying member on the site, you can only send one "ice breaker" per day.
So there is a huge limit on your chances of communicating with someone as a non-paying user on Lovoo.
You can also like someone's profile to show your interest.
Can you operate on just one "ice breaker" a day?
Well, that's going to be up to you, I guess but you can't really build up a rapport with someone in that way surely?
So if you are considering taking a membership up at Lovoo, other than being able to send multiple messages, what other key features can members expect for their monthly subscription fee.
Lovoo allows regular users, those who choose not to pay for subscription a whole range of perks.
These include:
Hosting videos
Watch other video streams
Like other user profiles
Send one "ice breaker" each day
Search other user profiles
View other user profiles
Add users you like to your favorite list
Here's some other key features available on Lovoo, some for free users and others for paying members.
The most obvious advantage of taking up a member subscription on Lovoo is to send as many "ice breakers" as you'd like to in a day.
If you limited to just one, as a regular user is, effective communication with someone is very difficult, that's for sure.
Lovoo live is only available on the Lovoo app and not the website.
It allows users to stream live video of themselves.
You don't need to be a member to do so but you do need to be a member to watch.
Why would someone stream live video?
Well, those who watch the streams can give you gifts which you can exchange for diamonds.
These diamonds can then be turned into Lovoo credits which can be used for various things in the app or on-site.
You can even turn these into cash if you'd like.
This is not only a member feature either and regular users can try Lovoo live through the app.
Another app-only feature, Radar shows you people near your location that are Lovoo users.
It's another useful way of locating potential matchups that live or work close to you.
This isn't a member-only feature either and available to all app users.
If you sign up for Lovoo membership, all on-site advertising will disappear.
To be honest, while it's nice to have no advertising on-site, overall it's not that bad on Lovoo at all.
But making it go away for good isn't a bad thing either.
5. See who viewed your profile and who liked you
I think that the ability to see who has viewed your profile and who has liked it as well is invaluable in looking for matchups.
Someone's not going to do that if they don't have a genuine interest in you.
So if you are a member it's worth keeping an eye on this and following up with people who do like your profile.
You've probably done this before while using a roulette-style browser like "Play" and looking through profiles.
And that's when you swipe past someone accidentally but you'd actually like to check them out a bit more.
Well, as a member of Lovoo, you have the ability to go back and undo your swipe.
That's pretty nifty.
So now, let's get onto pricing and what you can expect to pay if you'd like to become a member of Lovoo to take advantage of some of the member features that I've mentioned above.
For me, Lovoo's pricing options are really competitive.
The other great thing about them is that you have four options to choose from.
There's a one-month, three-month, six-month and twelve-month package offered by Lovoo.
The pricing breakdown for these is as follows:
1-month: $9.99
3-months: $24.99 ($8.33 per month)
6-months: $33.99 ($5.67 per month)
12-months: $59.99 ($4.99 per month)
Now that's some competitive pricing and it means that membership is within reach, that's for sure.
Of course, there is plenty of value to be had in the extended packages.
If you sign up for 12-months you are making above a 50% saving on the monthly package.
Having said that, however, what I really do like here is that the one-month package, which is something that most people would probably go for, even just to test out the site, is so well priced.
$9.99 is not a lot to ask to be able to use the features I've highlighted above including unlimited messaging.
Other dating sites offer fewer features along with unlimited messaging often at triple the price.
So well done to Lovoo on their price points, they are super competitive.
Conclusion and Overall Rating
Social network site with some dating aspects involved?
Or is it the other way around – a dating site with some social network aspects?
To be honest, I am not sure.
What I do know is that from a dating point of view, the tools are all here for you to make use of when looking to meet people.
There is a reason that Lovoo has over 70 million users.
It's a simple website to get into, find your way around and chat with others.
Of course, to do that effectively, you are going to need to sign up for membership and this is where Lovoo really excels.
It has very cheap membership options.
And that doesn't mean that it offers terrible extras for your membership costs.
Other than the ability to send unlimited messages, the other features are pretty awesome.
If there is one thing that is a little strange to me, it's the very basic search engine that Lovoo offers.
None of the information you would have filled in on your own profile is searchable which makes very little sense to me.
That means a little more work on your part when looking through potential matchups and trying to find non-negotiables that would rule them out on your part.
But overall, this is an amazing website that you can certainly make good use of in your dating question, whether it be to find new friends, people to go on dates with or if you are looking for that someone special.
So when it comes to an overall rating, I am going to give Lovoo a very impressive 4 out of 5.
Have you used Lovoo before?
If so, what did you think of it?
If not, would you consider trying it out as a dating site?
Let us know in the comments below.
Frequently Asked Questions