Talking to girls online is a whole different level compared to talking to them in real life. In this article, I will teach you how to talk to girls online after initially matching with them on the dating website of your choice.
All of the different dating websites have a slightly different platform in which they can talk about.
Some platforms can send pictures while others can only use plain text. In this situation, I am going to be talking about the average dating website where you can only message with text without any multimedia involved.
Check here: The impressive guide that teaches how to maintain an online relationship. You need to learn how to keep her interested before both of you decide to meet. This guide will help you out.
How to Talk to Girls in Video Form
Audio (podcast) form for those of you on the go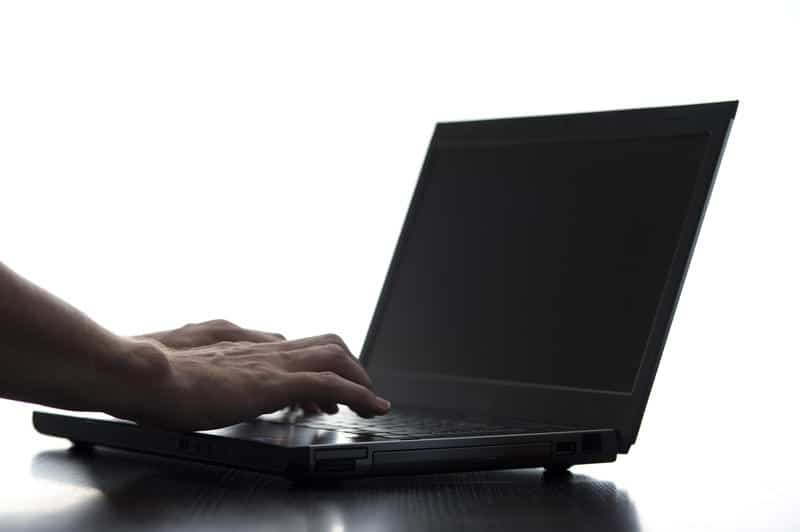 A Quick Tip to Achieve Success Online
While it may seem easy to set up a dating profile, sealing the deal with a potential match involves a lot of patience and wisdom in getting out the right message that will elicit a positive response. Whereas you can easily press the send button, remember the competition and do it right always.
A study shows that about 42% of female online daters have been messaged in a way that had made them feel uncomfortable.
This percentage is extremely high and probably has to do with the fact that most guys have no idea what they are doing when talking to girls online.
Let's jump right in so that you can find out how to do it correctly without being one of the men in that 42%!
Take a look at how you can meet single women around you.
First thing first: setting up your profile
It does not matter which dating website you are using, your profile is the most critical aspect of your online presence.
The girl that you will be talking to most likely knows nothing more about you other than what your profile tells her.
Although this can be a complete article on its own, I will point out some of the most important aspects.
You need to have a good profile picture. Make sure the profile picture is of you, is in focus and that you're smiling, or at least trying to.
Make sure the profile picture is only a few. No animals, family members or shirtless images. Something simple where you are dressed nicely or doing an activity that you like to do.
Your profile should have a few of your interests listed. A blank profile will get nobody's attention.
List what you like to do in your free time, your work, your passions and try to make it as lighthearted as you can. Humor is the way to a girl's heart.
How to talk to girls online: First message
Like I mentioned above, first impressions are very strong when it comes to talking to girls online. It is possible that this girl has tons of matches a day.
You need to do something to stand out from the crowd of all of her matches. Most guys when talking to girls online simply say: Hey, Hi or how is it going?
Honestly, from a woman's perspective, these are very hard openers to respond to at great length. The only thing that you can respond back with is: hi, good.
You want to engage the girl that you are talking to online to provoke an in-depth response.
The way to do this is by noticing things that she likes to do either in her profile pictures or her interests section.
If you notice that she is riding horses in one of her profile pictures, and you love to ride horses too, comment on the shared interests that you guys both have.
An example of this could be: hey Sharon, I noticed that you like horseback riding. Me too! I go every few months to my uncle's farm to ride 🙂
This is a response that is 100 times better than simply just saying hi how are you.
You have already created a common interest, and her answer will most likely be something more in-depth than "hi, good."
How to talk to girls online: Maintaining the interest
After you two have been talking online for a little while, you might be wondering how to keep the conversation going.
The key to this is to ask open-ended questions about other things that she likes to do.
An example of an open-ended question could be: "what else do you like to do in your free time?" or "I have a cat and a dog. Do you like animals?".
The way to maintain a girl's interest online is to find more common interests that you guys have together.
The second most important thing is to keep everything lighthearted and funny.
You don't want to be the serious guy, especially when talking to girls online for the first time. Never bring up any sad stories, she will not want to respond to those.
Bring up funny stories about your past or something strange that happened at work today. Ask her if she has ever had anything like that happened to her?
She might respond with a funny story of her own which will elicit good memories for her and help the conversation flow.
How to talk to girls online: Don't overwhelm her!
A common mistake that men make when talking to girls online is asking too many questions.
I see this happen all the time and it can be a little overwhelming for a girl that is just talking to a man for the first time online.
Your first dozen, or so exchanges with a girl online should be straight to the point and lighthearted.
Don't ask her more than one question at a time and make sure that she responds before sending the second message.
If she has not responded to you, it is probably because of good reasons. She has a busy schedule as well and responding right away to a person that she just met is not on the top of her priority list.
Don't be impatient and never get frustrated even if it takes a whole day for her to respond.
If you respond with something like: "did you get my message" or "why haven't you responded" you can assure yourself that you will never talk to this girl ever again. Be patient; this is extremely important!
Learn more about the rules of communicating online when chatting with a date. Click here!
After a while, you can begin to flirt a little
If you have been talking to this girl online for a little while now and you guys are getting along, you can probably start lightly flirting with her.
I never recommend flirting with a girl unless you have been talking to her for at least a couple of days and the conversation has been flowing well.
When you start to flirt with her, you should always avoid physical attributes that she has. I would never start using the word "sexy" or that she "looks hot." Those are powerful words to say, and she might not respond to that.
Keep the flirting light and casual. You could say something like "talking to you always brightens up my day" or "I didn't think I would meet a real person online, but then I met you." These types of compliments will elicit a good response.
If you have the option to send images/emojis, now would be the time to use them. Flirtatious comments with a lighthearted Emoji usually get the impression that you are not trying to get serious with her right away.
Talking to girls online: Moving the conversation
After a while, you will want to try to get some of her personal contact information so that you can potentially arrange a date. This is the make it or break it point.
If she feels comfortable enough to give her contact information to you, she is probably comfortable going on a first date with you.
On the other hand, if she does not feel comfortable giving the contact information to you, either you asked to quickly, or she might not be comfortable giving her contact information to anybody.
Personal contact information might be her Facebook account, her Instagram account, her e-mail or preferably her phone number to talk to her over text.
To do this, you can simply ask her if she would like to talk off of the website. If she says yes she will give you the contact information that she feels comfortable giving you.
You could also say that you have a link that you want to send her "regarding something that you two have been talking about" and ask her for her e-mail or social media So that you can send it.
How to talk to girls online: conclusion
Once you have gotten her personal information and are talking outside of the dating website, you are very close to arranging the first date.
Take that first meeting seriously, this is the time to seal the deal if you really like her.
This concludes my article on how to talk to girls online. This is only the beginning of the whole process from a dating standpoint, but it is the most crucial step to get good at.
You should use the same tips and tricks that you used while talking to her on the dating website when talking to her on the phone.
Continue to ask open-ended questions and find more common interests that you two have. Continue to keep everything lighthearted and never get frustrated.
When it gets to the stage you and her want to solidify the relationship, start it with setting goals in the relationship and try to see if you both have mutual future. This is the stage that leads to that long road together as a successful couple.
If you are a shy person, there are dating sites to meet like-minded individuals.
Let me know in the comment section if you guys have any other questions regarding how to talk to girls online.
What has worked for you guys and what has been a disaster? I would like to hear all of your experiences!
For more tips on how to keep an online relationship, follow this complete guide on how to keep long-distance relationship strong and alive.