The biggest concern for all young girls entering the sugar dating industry is staying safe and having control of the situation at every single moment.
Even though most sugar babies have only positive experiences with this platform and enjoy engaging in the sugar baby lifestyle, unfortunately, there are many of them who got scammed.
There are several true horror stories regarding Seeking Arrangement, which a few young girls just couldn't find their way out.
In this Seeking Arrangement Horror Stories we will cover:
In order to keep yourself safe and learn how to protect your privacy and safety at all times, dive deep into these stories and always follow advice from your sugar dating expert.
Everyone, Seeking.com, and What's your price are running a deal right now where girls can sign up completely free. We suggest you sign up for both to see which one you like the best. They are the biggest SD/SB sites online. Sign up for free on seeking here and for free on What's your price here.
Is your dating app giving you the best chance for success?
Make sure to take our online dating site/app quiz to find out.
It's a fact that people who follow our dating site suggestions have on average 2 extra dates per month.
Can You Get Scammed On Seeking Arrangement?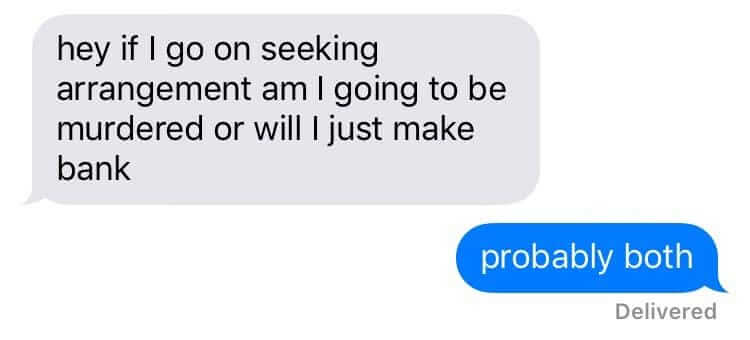 Both sugar daddies and sugar babies want to know whether there is a possibility of them getting scammed on a sugar dating platform of their choice, whether they are looking for a serious relationship (like Tinder or eHarmony) or a casual hookup (like BeNaughty or Ashley Madison).
Unfortunately, there is no dating website that can guarantee you that there are no potential scammers on them, and even though they protect your private information and location, they can't do much about potential scammers hiding behind sugar daddy profiles.
From the Seeking Arrangement experiences of users and this reason, there is a possibility of getting scammed on Seeking Arrangement, but also on all other dating sites.
You can never really know who is hiding behind the picture of an older man on these platforms so you have to stay very careful and cautious when scheduling the first date.
It may be a bit hard recognizing a scammer when you are a newbie to sugaring, but once you have spent a month or two on these dating platforms, you will be able to differentiate between real and fake Seeking Arrangement usernames easily.
Brandon Wade, the creator of Seeking Arrangement has said that the whole staff is trying to find ways to build up a system that will disable the signup process for all fishy accounts, but unfortunately, that is something that is still not available to us.
There are quite a few different scams circulating throughout this platform, but there are also many suspicious men who don't know to treat a young woman the right way and probably don't even differentiate sugaring from regular sex work.
So, Is Seeking Arrangement Safe?
Seeking Arrangement is probably the dating service that takes the most care about sugar baby safety and is constantly working on different things to improve it.
However, just like other dating apps, it can't guarantee you complete safety once you are out and about with your sugar daddy.
OFL Top Recommendations based on 100,000+ Survey

"Serious Relationships"
"Discreet Hookups"
"Best Course for Men"
"Quick Flings"
"Normal Hookups"
"Our Quiz"
In case you get scammed for money through the private messages on this dating platform, it can be quite helpful and provide you with evidence and information that will help you find your scammer.
But, if something goes wrong on your real-life date, then there's not much that can be done by them.
Every sugar dating platform can be dangerous, especially if you don't know to recognize strange and creepy men or scammers, but I do believe that Seeking Arrangement is the one that is the least dangerous of them all.
It has millions of users and most of them have profile pictures and some type of information that can help you identify your potential sugar daddy before you even go on a first date.
So, what are some types of scams present on SeekingArrangement.com, and what are the horror stories that have happened to fellow sugar babies?
Seeking Arrangement Story That Has Gone Wrong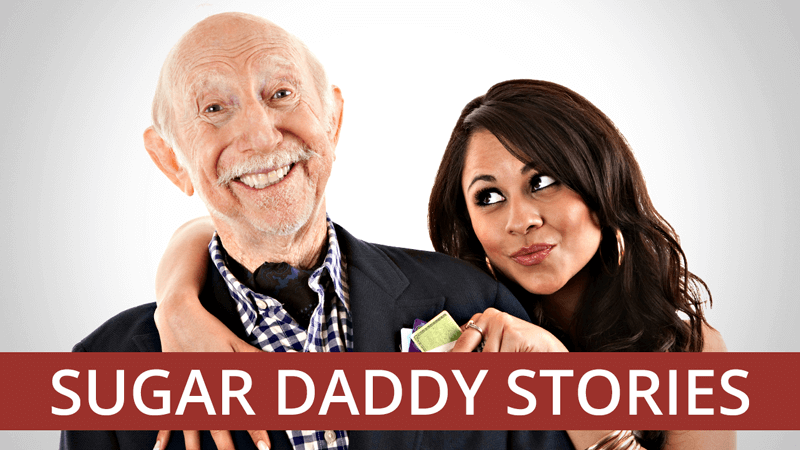 Alex Page is one of the first sugar babies who decided to share her story with the rest of the sugar community and also different media in the USA.
She joined Seeking Arrangement a few years ago in order to find someone who will engage in a long-term arrangement with her and everything seemed to be going great in the beginning.
However, she met a man who was very generous from the start and had a net worth of millions of dollars and decided to go on a first date with him.
He scheduled the date at a very fancy restaurant and it seemed like she finally found the one sugar daddy that can provide her with all the life luxuries.
However, even on their first date, he seemed to look a bit eccentric and weird, but she decided to ignore that and thought that's probably how all busy and rich men are in real life.
The sugar daddy didn't do anything wrong, he paid for their dinner and told her that he wants to continue with the relationship and scheduled the next date.
When next week came, her car was broken and she had to find a way to come to the date somehow.
Having heard about her broken car, this sugar daddy offered to pick her up and get her back home later that night.
She was pretty skeptical about it, but since he seemed like a well-mannered man, she agreed and waited for him.
A little bit later, he handed her the reloadable American Express card claiming it's all hers from now on.
The situation was a bit awkward and she refused to accept it, but in the end, she had no other way out and decided to keep it.
After the dinner, he agreed on driving her back home but said that he has to drive by his house just to check on his dogs.
Alex was not very comfortable with that, but she agreed because he said it won't take him more than 5 minutes.
When they came to the house he suggested she comes in and meet his dogs and just see his living space.
Eventually, she let her guard down and went inside and sat on his couch to wait for him to finish his work.
Soon he came to the living room too and sat next to her, and that's when everything started going downhill.
He started rubbing her shoulders, touching her inappropriately, and telling her that he will get what he paid for, referring to the credit card he gave her earlier that night.
She was trying to fight him back but he managed to drag her to the bedroom and rape her.
The rest of the night she spent on his couch feeling helpless and betrayed, deciding she will never do sugar dating again in her life.
Later next day she found out that the credit card he has given her had 0 dollars on which made her delete all of her online dating profiles and give up on this lifestyle for good.
Even though you can't be sure whether a potential sugar daddy is a good person or not on your first date, whenever you feel uncomfortable around someone or find his attitude to be way too weird, you should avoid him.
This is something that unfortunately happens frequently, especially with girls who are newbies to sugar dating and are willing to do anything just to get that monthly allowance.
A beneficial relationship is still a relationship, and if you don't feel comfortable around him and need to do several safety checks every time you are on a date together, you should just give up and start the search for another man.
Always trust your intuition and if you don't feel safe in someone's presence, please avoid him because it's not worth it.
One of the things that are unfortunately also very frequent is a large amount of different sex trafficking scams with big organized crime groups hiding behind them.
They usually target young college students who need money the most and promise them an amazing arrangement, thousands of dollars of a monthly allowance, and vacations twice a year, and they usually make their sugar daddy profiles look quite realistic.
Once they have gained your trust and arranged the first date, the tone of your conversation will change significantly and he will start to become more demanding.
He may start asking you to send him nudes and provide him with sexy videos, telling you that he wants to know who is the girl he will meet soon.
Many girls find nothing wrong with it and they just go along, waiting for the day they will meet the man of their dreams.
In the meantime, they may ask for your Snapchat account or ask you many different questions in order to find out what area you are living in.
When the time for the first date comes, they will insist to have their driver pick you up and take you to the date, and that is where the danger comes.
Once you provide them with your home address and wait for their driver, they will have all the information they need and you will potentially become a victim of their sex trafficking scheme.
This is a scam that has been revealed by sugar babies during the lockdown on social media like TikTok, and unfortunately, many girls reported that they were contacted by men who behaved in a similar way.
If the tone of the conversation with your sugar daddy changes drastically in just a day or two, you can be sure that something is just not right and that this man is pretty suspicious.
Even though not all men who behave like this are sex traffickers, you should still be very careful and in case you decide to go out on a date with him, always have someone following you or at least know your location.
Are There Other Bad Sugar Baby Stories?
True life sugar babies encounter many different people and experiences and the truth about Seeking Arrangements is that not all of them will be perfect.
Even though many sugar babies don't become victims of rape or some other type of physical violence, they often tend to become victims of psychological violence.
Many sugar daddies offer you amazing beneficial relationships, promise shopping sprees in the Central London area in order to hide the fact that they consider you to be just another sex worker.
The beginning of your relationship can look like a fairytale, but once you get deeper into it, you may start to notice his manipulative behavior and he may start belittling you and your sugar baby lifestyle, even though he is the one providing you with all the good stuff.
If you notice this behavior in your sugar daddy, I would suggest ending the arrangement immediately because sugar daddies' stories like this usually don't end up well.
Just like you wouldn't like to be in a manipulative traditional relationship, you don't want to have a sugar arrangement of that sort.
Cut off all the connections to him, don't answer his phone calls, and try to find another full-time sugar daddy who will appreciate you and loves spending time with you.
There were also several sugar babies who reported that even though their sugar daddy never did anything bad to them in any way, they tried to make them drink alcohol and do drugs with them.
Some sugar babies report that Seeking Arrangement sex promises sometimes go way out of their comfort zone and their sugar daddies try to get them into different types of sexual activities they explicitly said they won't engage in.
Even though these things can sometimes be sorted out with a simple conversation, some of them will be fine with it the first time, but they will continue on insisting on it in the future.
If your sugar daddy tries to push these things and make you do things that are out of the arrangement, break your relationship politely because there is not much hope that he will change.
Unfortunately, there are no Seeking Arrangement reviews where girls can share their experiences with one specific sugar daddy and warn other women about him, even though it is a feature the creator of SA was talking about for quite some time.
We can only hope that in the future we will be able to get something like this and eliminate all potential abusers on this platform.
There are also many sugar daddy personal stories in which they claim they were abused by their sugar babies too, which unfortunately also happens in this industry, so do not think that women are the only ones that can become victims.
Are There Undercover Cops On Seeking Arrangement?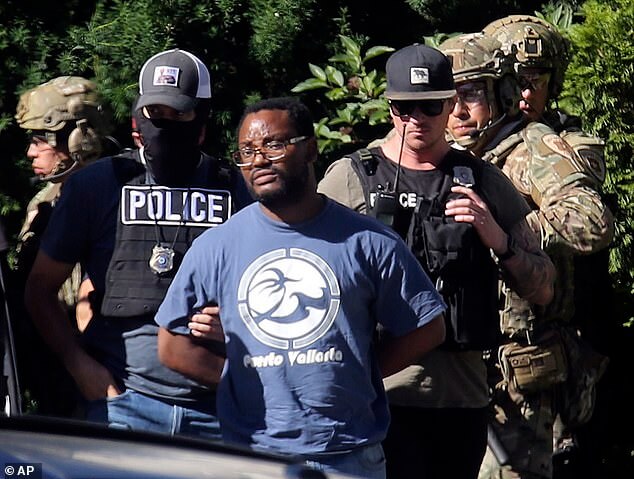 Even though many sugar babies and media were talking about undercover cops on Seeking Arrangement, there have been no recorded cases of them actually arresting someone for sugaring.
There were a few cases where both men and women were arrested for using Seeking Arrangement, but in most of them, they were reported to the police by their partners or close friends, not because an undercover cop was looking for sugar babies to arrest.
Sugaring is not illegal and you can't be arrested for it because the concept of sugar relationships is much different from sex work and escorting, and many sugar arrangements don't even involve sex.
During the last year, there were some cases in New York where both sugar mommies and daddies who were offering beneficial relationships through Tinder were arrested, but their arrangements were strictly about sex, so the police had to react in order to remove them from this dating platform.
Since the Coronavirus pandemic hit there were quite a few people offering arrangements that were more money for sex than sugar relationships and some measures had to be taken.
You should not worry about it too much because there is no way a cop is hidden behind a potential sugar daddy account, except if he is the one looking for your services.
Is Every Seeking Arrangement Experience Bad?
Do not let a few bad SeekingArrangement experiences stop you from pursuing your sugar baby lifestyle.
Just like in every industry, there are always some bad experiences and that is simply natural.
Even though sugaring can potentially be dangerous, if you do your research the right way and stay extra careful whenever you are on a sugar date, you'll have nothing to worry about.
Meeting in public places and protecting your privacy like not revealing your real identity is something that will keep you safe at all times.
There are many Seeking Arrangement success stories and you can be sure that yours will be one of them if you put enough effort into your sugar baby presence.
In case you see some suspicious behavior on this platform and have a question about Seeking Arrangements rules, you can always get in touch with their Support staff and report fishy sugar daddy Seeking Arrangement profile.
This will keep all the other sugar babies safe from Seeking Arrangement scams but also help the platform enhance their performance and remove users who are offering suspicious arrangements.
Sugar baby success stories can be heard every day and there is no reason why you won't be able to have yours because there are plenty of men on there waiting for a valuable woman who will make their life a little better.
Who Can I Turn To If I Think I Am In Danger?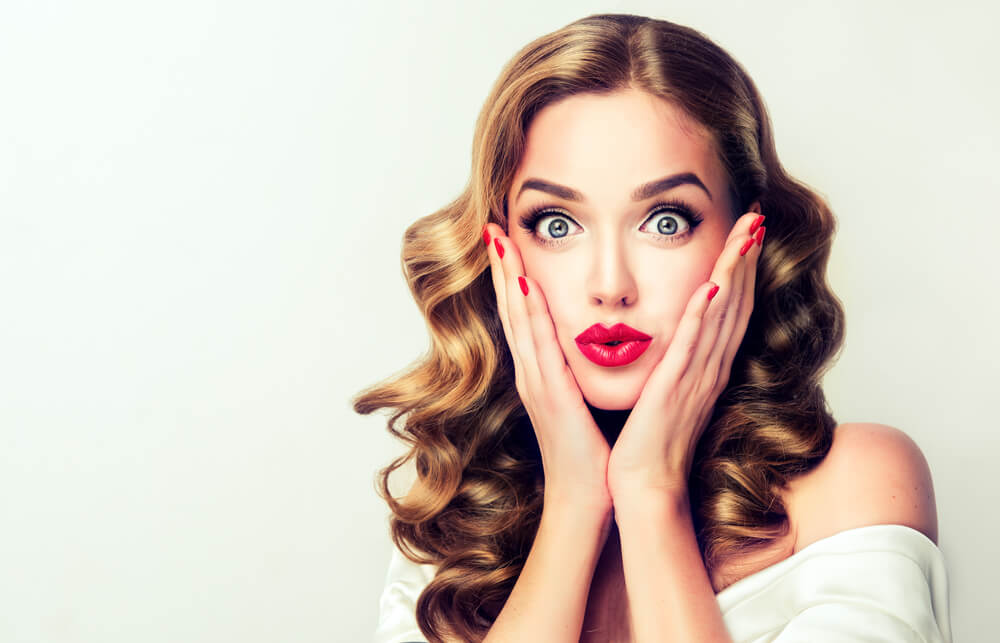 Even though I always recommend reaching out to the Seeking Arrangement support system, in case you are physically harmed, the best thing is to report everything to the police.
You do not have to be worried about the fact that everything happened while you were sugar dating because you can always make it clear that he is your boyfriend and never even mention the term sugaring.
In case nothing happened in person but you still believe that the person behind the account is a potential scammer and a threat to other women, report him to the Seeking Arrangement staff because there are not many other things you can do.
Always stay safe while sugaring and share your location with your sister or a friend, just to make sure someone will be able to help you out in case something goes wrong.
If you were a victim of some type of financial scam, you can always turn to fraud.org in order to solve that problem.