There are more and more people looking to get in the sugar bowl – college sugar babes looking to pay off their student debts, wealthy sugar daddies, and sugar mommies looking for some kind of companionship from young women and men.
The most usual way to find what you need in the sugaring world is by using social media and online dating sites for sugar babies.
These have become even more popular since last year, during the world pandemic.
One of the best sugar dating sites is SeekingArrangement.com.
Here you will learn the answers to the following:
I will give you an insider view of this website and its features.
Everyone, Seeking.com, and What's your price are running a deal right now where girls can sign up completely free. We suggest you sign up for both to see which one you like the best. They are the biggest SD/SB sites online. Sign up for free on seeking here and for free on What's your price here.
Is your dating app giving you the best chance for success?
Make sure to take our online dating site/app quiz to find out.
It's a fact that people who follow our dating site suggestions have on average 2 extra dates per month.
What is Seeking Arrangement?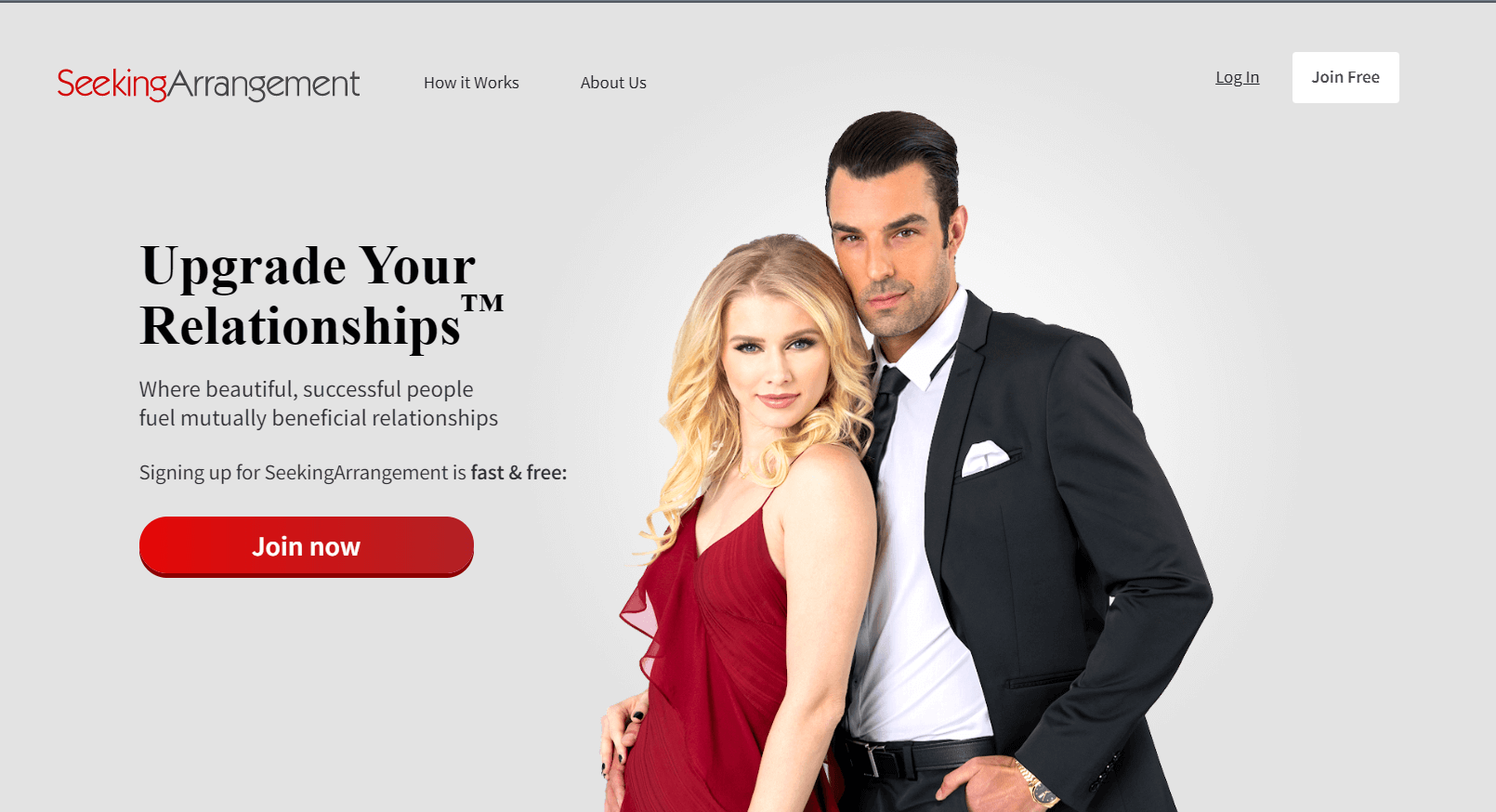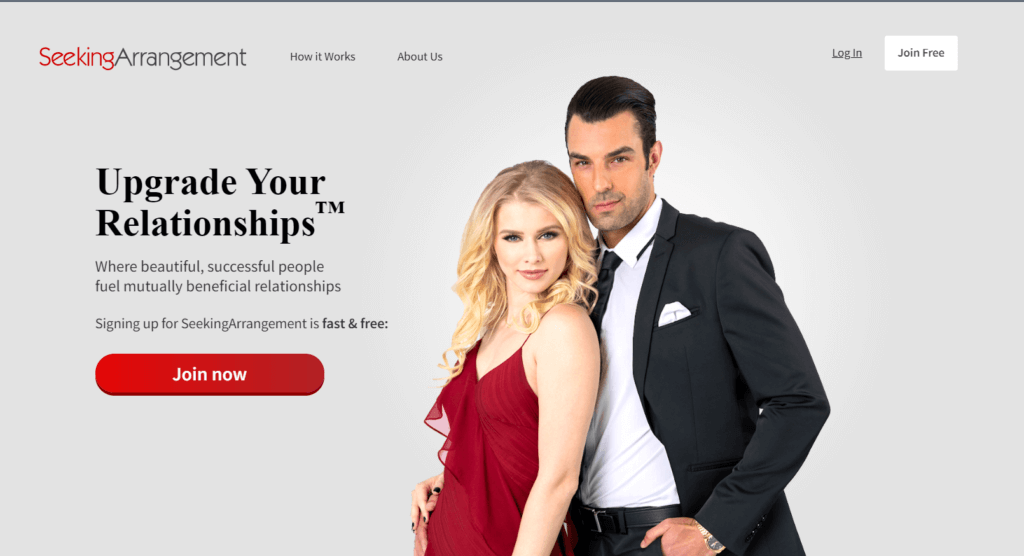 It is a sugar dating website founded by Brandon Wade in San Francisco in 2006. He works for the company as its CEO.
Today, the company's headquarters are in Las Vegas.
The site is used in a majority of the world's countries – in as many as 139.
It has been available in 8 languages so far: English, German, French, Dutch, Portuguese, Spanish, and Simplified Chinese.
It owns offices in two other countries: Singapore, where he was born, and in Ukraine, where he opened the office with his second wife (a Ukrainian).
This website has been deemed the safest site for online dating in 2021 by several sites, such as dating-experts.org, dallasobserver.com, and globenewswire.com.
Many magazines, such as Playboy, Forbes, The New York Times, and CNN.
This is not a typical dating website – it is specialized in matching people who are in for mutually beneficial relationships of transactional nature, whether they are looking for a serious relationship (like eHarmony or Tinder) or hookup (like BeNaughty or Ashley Madison).
It boasts not only a vast number of people using it – more than 10 million – but also the fact that they are real high-quality people.
OFL Top Recommendations based on 100,000+ Survey

"Serious Relationships"
"Discreet Hookups"
"Best Course for Men"
"Quick Flings"
"Normal Hookups"
"Our Quiz"
Luckily for sugar daddies, the ratio of younger women to men is 4:1 on the site.
The people who join are encouraged to be straight about what they want or need from another person.
In the case of a sugar daddy or sugar mommy with a high net worth, it can be a simple companionship, escorting, or sex work (or a combination of those).
In the case of a person who has become a sugar baby, a monthly allowance is usually the reason why they set up a SeekingArrangement sugar baby profile.
The company is firm and strict in that it is not an escorting service.
There is a difference between an arrangement and an escort.
The workers work hard (and successfully) to prevent escorts and prostitutes from using SA for their purposes.
Any suspicious activity is dealt with immediately and the persons involved are banned from the site.
On a more serious note, Seeking Arrangement is set on fighting human and sex trafficking.
They constantly train their staff to recognize signs of this criminal activity and take immediate action if there is a need.
They have incorporated cutting-edge AI technology to monitor the activity on the website and the profiles.
There is also customer service that is available 24 hours, where you can report anything suspicious from the website.
What is Seeking Arrangement About?
The motto of the website is RELATIONSHIPS ON YOUR TERMS.
I will reveal to you how Brandon Wade, the founder, explains this.
At a Sugar Baby Summit in New York in 2018, he explained this:
He compared seeking a romantic relationship to advancing your career.
When you think (and act) about your career, you go for it, you push, you make an effort to move in the wanted direction.
The other big thing in one's life is the (romantic) relationship with a partner.
He states that people should be able to have control of their relationships just as they control their careers.
This is the sole foundation of this company – for people to enter relationships with people who have similar goals, inclinations, whose terms match.
The idea for this website came from a piece of love advice that he got from his mother as a young schoolboy – be generous and the women will come to you.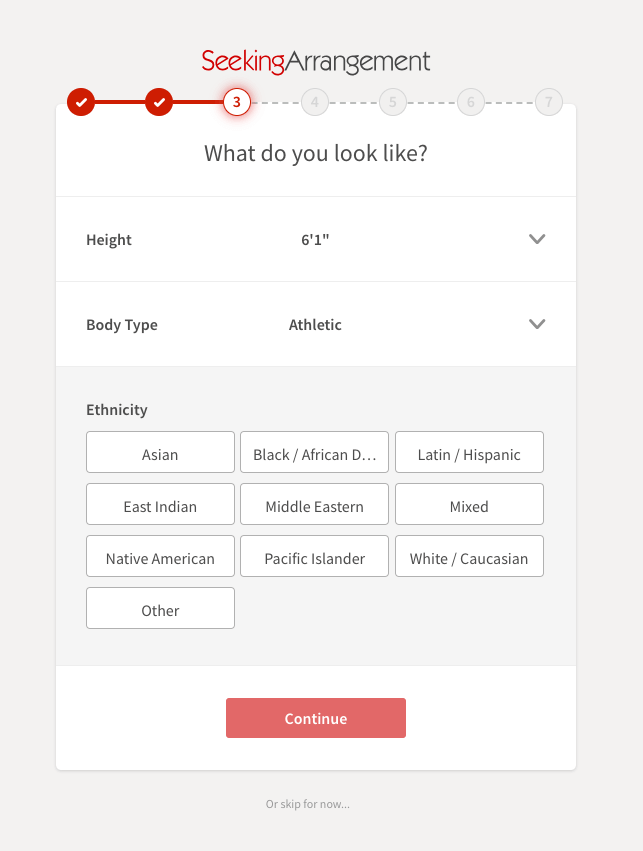 Signing up for Seeking Arrangement is no more complicated than signing up for any other dating website such as Tinder.
It takes only one minute before you are able to browse through the matches close to you; additionally, all the members can be seen even if you are on a Seeking Arrangement free trial.
To sign up, you need to write your email, your sex and that of the person you seek, and your birth date, and those are the most basic things you need.
After you register, you will be directed to fill in the rest of the profile information.
Make sure to fill in the profile completely as it may seem like a fake one if you don't.
The seeking arrangements login is also possible through your Facebook account.
It is useful to have in mind two things: the Membership Agreement has section 8c that states that the company has full perpetual rights to use everything you put on their website.
Also, section 13c states that the company has the right to give out the member's user information and identity if they judge that this is reasonable.
Also, they keep the information about all of their former and current members, they are never deleted.
Even though nothing bad may come out of these, it is beneficial for you to know them and to choose very carefully what you write about yourself there and the sugar baby name you decide to use.
In order for the registration to be completed, the profile verification needs to be done.
This refers, especially to the profile pictures.
When the picture is confirmed, even the users with free accounts have some benefits.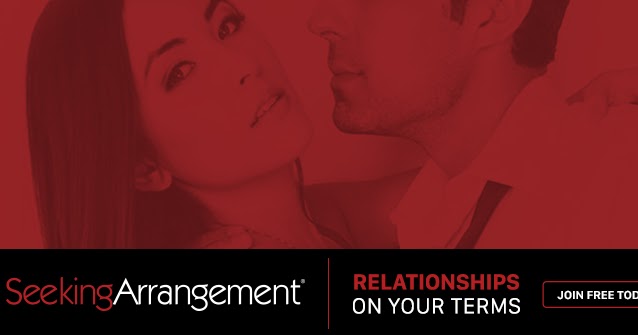 Registering is free for both sugar babies and sugar mamas/daddies.
It can be used for free, though there is a number of options that are available only for the members with the Premium Membership.
As for sugar babies, if they register using their university email (provided that they are students), they get the Seeking Arrangement free upgrade to Premium Membership.
This option for students was added in 2010, and it includes not only students from the US, but also Canada, the UK, Australia, and France.
The reason is that many college students experience a serious lack of financial means during college.
They either have large student loans or need to cover rent and living expenses, and a lot of colleges allow them to have only part-time jobs that cannot cover these expenses.
For other student babies, the fee is $19.99 per month.
For sugar mommy and sugar daddies to sign up with a free account, messaging is limited in number during the trial period.
After seeking arrangements free trial, they can choose to extend the messaging possibilities monthly ($89.99) or annually (Diamond Package).
The money is not refundable and it can be paid with any major credit card or through a PayPal account.
Even though the price is higher than other online dating sites, the quality of the features and people there makes it worth every cent.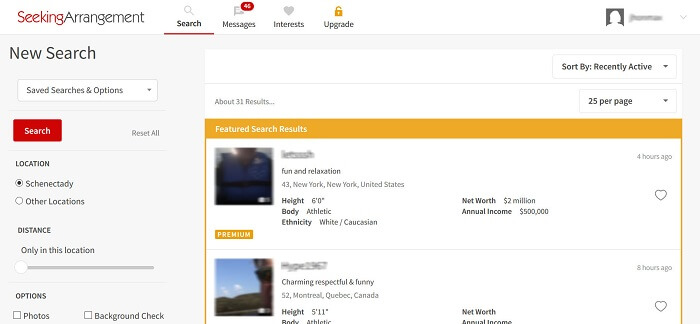 As there is a good number of older men in their 50s and 60s who have Seeking Arrangement profiles, the visual design has been made simple and features are noticeable.
Highlights and prominent features are also easy to spot.
The purpose of the simple design is to make browsing easy for the age-wise more advanced people who may have sight issues and who are, perhaps, not as skilled at web surfing as are young people.
The idea is to make browsing and the overall use of the website clear and unchallenging.
As the sole idea of sugar dating means having two, in some way, opposite parties, the Seeking Arrangement website has different designs for the two groups.
Searching for people has been made simple yet effective.
You fill in your preferences, goal, inclinations, and the software matches you with the people who have similar parameters chosen.
Those parameters can be related to place (country or city, or distance from where you are at the moment).
GPS is used to locate users' current locations.
However, other people can only see the country and city on your profile page.
The parameters can also be ethnicity, body type, lifestyle, or even keywords from profile texts, to name a few more.
When you search for potential matches, you can see how long ago a person was online.
If you choose to sign up, you will see that there is a great number of people currently active at any given moment.
For every person with whom you have interacted in some way, you are able to see the recent activity on the left-hand side of the window.
In that way, forgetting that you have had contact with someone and the ensuing embarrassment are prevented.
Also, sugar babies have a lifestyle feature where they write about their monthly needs for keeping up with their lifestyle.
This feature includes minimal, practical, moderate, substantial, and high expectations, as well as whether it is negotiable.
A very interesting feature for sugar babies is a gift list.
They can compile a list of preferred gifts, one of which a potential sugar daddy can buy and send you a gift.
It should be mentioned that this is done via the website and her address remains unknown.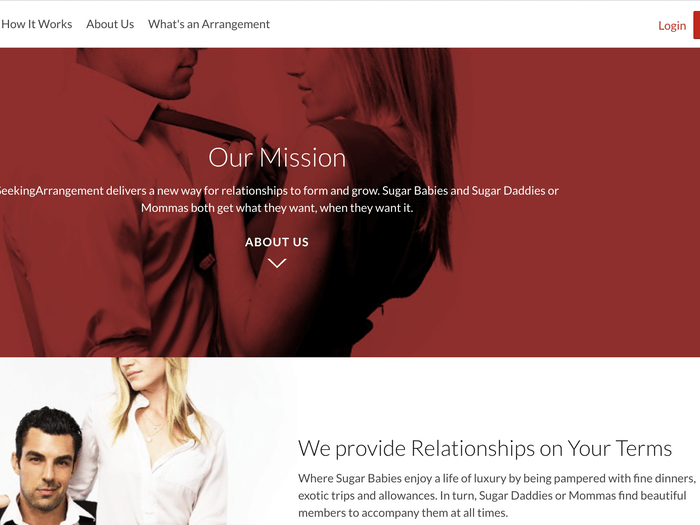 The safety of the users is very important for this company.
They are keen on helping users with how to safely be a sugar baby online.
They keep improving the security system and adding a new layer and ways to keep the data on their site safe.
They need to confirm their clients' profile photos and online media records.
There is a program that recognizes false profiles.
This is their way of ensuring that all the users are real people and you don't have to worry about wasting time on frauds or bots.
They also take measures to be certain the users' data is safe from getting stolen or abused.
This is achieved by the SSL endorsement.
This certificate guarantees that all the data that is sent to the website is going to the right worker and not to a hacker who wants to steal your sensitive data.
You can see a lock symbol in the location bar that confirms this certificate.
There is also a WAF – web application firewall, and they use a high-level WAF to ensure security for their users.
This membership has additional features that are not included for those who use a free account.
With this, you can send messages without a picture; in case you wish to remain anonymous until you decide you actually want to meet the person.
Pictures can be classified as public and private, depending on your preferences.
Also, some other information can be covered, and therefore invisible for other users, if you don't want to disclose them freely.
If someone wants to have access to your data that you made private, you have to give them consent.
This is a good way to respect the sanctity of personal information, which is very important for a website like this one.
Your recorded movement on the site can be seen on your sugar baby profile, but as a premium member, you can choose to hide it as well.
Seeking Arrangements makes it easy to become an online sugar baby.
How to be Successful on Seeking Arrangement?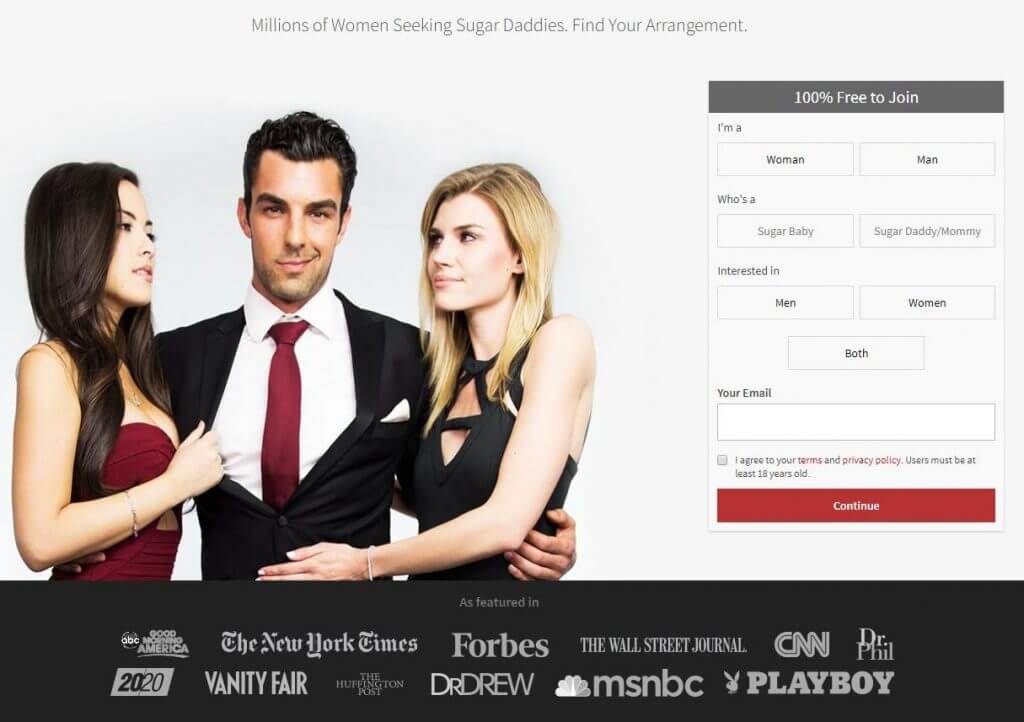 Here are some of Wade's tips on how to succeed, as he gave them at the Sugar Baby Summit in New York 2018.
He has been using this website and can tell you firsthand how to best use it to your advantage.
Basically, these tips can be used not only for romantic but any type of relationship.
So, here are the six rules, as were formulated by Wade.
Identify what makes you happy and what you are passionate about. Think about your past relationships and what went wrong – what you want to avoid in the future. Discover your love language. Based on these, you can pinpoint your wishes.
And not only strengths but weaknesses as well. If you can deal with it, you can ask your family and friends for help. Discover what it is about you that could make someone else's life better.
Ensure you are following the sugar daddy sugar baby rules. SA has its own set of good conduct items that you should follow if you want to be successful.
Finding your sugar does not need to be done through only one channel. Sugar websites are great, SA is the biggest, but there are other, physical, places, and other websites. Use all that you can.
5. Identify the perfect match.
Find the parameters that a person should check to be perfect for you. They can include physical appearance, mental, emotional, or sexual match.
Have in mind that people change with time. When you feel the need, repeat these steps and reassess yourself and your goals to fine-tune the direction in which you are going.
Become the Best Sugaring Partner You Can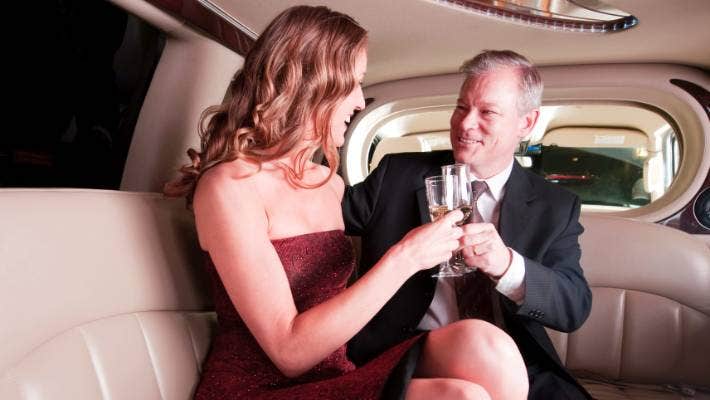 Here are some tricks deduced from Wade's speech to make you great at sugaring.
Include your sugar relationship goals in your profile on SA. Write about what you want so that you can find someone willing to give you that.
Ask people whom you are close with to describe you. That may well be the best possible description for you to use on your profile.
The Myers–Briggs personality test can reveal much about you that you can use for setting up your profile and finding the compatible match.
Fill your profile with your strengths and, ideally, their examples.
This is a good starting point for thinking about the things you can polish so that you get even more desirable.
'The best way into a man's wallet is via his heart.' If you are a sugar baby, remember that what there is between you two is not allowance or goods but the relationship and the bond and it is part of the sugar daddy and sugar baby rules.
1. Don't start sugaring when you are desperate because people can take advantage of you.
2. Beware of sugar daddy scams, for example, if someone asks for your bank information. Also, if it sounds too good to be true, it probably is false.
3. Distinguish yourself from escort (escort is bad!). Instead of asking for money directly on your first date, offer some problematic situation (for example, an expensive taxi or a day off from work) and ask your sugar daddy to help you for your next meeting.
4. Whether you are a sugar daddy/mommy or a sugar baby, it is not proper conduct to jump into bed with someone. This is a legit relationship, so treat it as such.
5. Remain mysterious as long as possible to keep the other party interested in you. Hold off going to a hotel room and having sex as long as you can.
Improve Your Profile With These Pro Tips
1. Make a good (ideally professional) profile photo, showing what makes you exciting; avoid just showing skin as it is not in good taste.
2. You will most easily get in touch with the people who have logged in most recently.
3. This is for sugar babies – most sugar daddies and sugar mommies are most active Mondays and Tuesdays between 9 and 10 pm – write them before that for the most probable response.
4. Avoid starting a sugar daddy conversation with copy-paste messages – relate to their profiles to make them remember you.
5. Don't forget that you have to filter. You will meet various people in any case and filtering can help you reduce unnecessary meetings at least a little bit.
Using your Seeking Arrangement login details, you can sign in to its app and use the features in an easier way.
You can look for people in your current surroundings by choosing the country, area, city, or just choosing the distance from your current location.
Also, you can choose people based on their age, body form, hair color, language, and many other parameters.
Also, there is a new feature in the app – video chat, so that people who start contact with each other can have a live conversation via this feature.
Seeking Arrangement is a very successful sugar dating website with strong security and a great number of active and serious members, both in the SB and the SD groups.
It is a legit site that you can use to achieve a sugar baby arrangement without fear of meeting a mean fraud or getting your information stolen.
It has members who are diverse and constantly active; the average time for a person to find a match is 5 days, according to the site itself.
If you choose to give it a go, I am rooting for you – have a great time and enjoy the ride.