You have decided to pursue the sugar baby lifestyle but don't really know what kind of outfits and clothes are a good choice for a life like this?
Choosing a perfect outfit is something most sugar babies struggle with, especially at the beginning of their experience, but with just a few simple tips you can improve your appearance immensely and leave a memorable first impression.
Want to find out:
Stay tuned and your sugar dating insider will reveal to you all the sugar baby tips for beginners.
Ladies, What's your price is running a deal right now where girls can sign up completely free. We suggest you don't miss out on this limited offer. It's the biggest SD/SB site online.
Is your dating app giving you the best chance for success?
Make sure to take our online dating site/app quiz to find out.
It's a fact that people who follow our dating site suggestions have on average 2 extra dates per month.
What Are Perfect Sugar Baby Clothes?
Being a sugar baby doesn't mean you are suddenly a completely different woman, but it certainly is a lifestyle that requires you to look elegant and polished all the time, whether you're looking for a serious relationship (like Tinder or eHarmony) or casual hookups (like BeNaughty or Ashley Madison).
And that is something that you can't really achieve looking like a baby boy, dressed in onesies or wide rompers.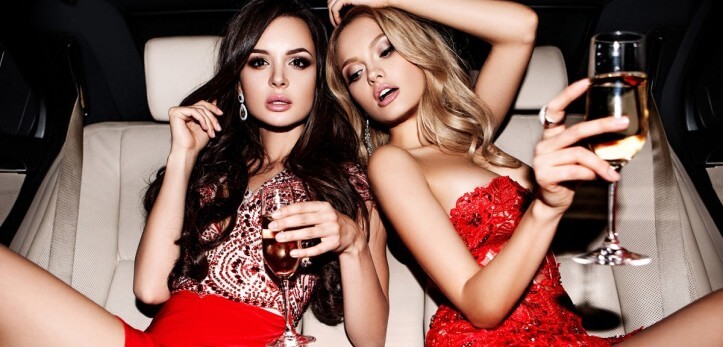 A sugar baby girl needs to build up her own unique style which will make her stand out from the crowd of other sugar babies and catch any man's attention.
Perfect sugar baby girl outfit is different for every girl and it depends on her figure, posture, and overall her physical assets.
You don't have to have a perfectly flat stomach or a bubble butt in order to become an object of desire for many men, you just have to learn how to showcase your best sides by choosing a good outfit.
Sugar babies need to build up their wardrobe which will have clothes for all different types of occasions like dinners, museum visits, or exotic vacations.
This doesn't mean that you have to spend hundreds of thousands of dollars in order to look perfect, because fast fashion stores can offer you amazing pieces for much smaller amounts of money.
So, how does a perfect sugar baby dress like?
Dress Codes for Sugar Babies
I have already mentioned that knowing how to be a sugar baby means that you have to look your best all the time, especially on our sugar dates.
A high-quality sugar baby will never dress herself in cheap-looking clothes like shiny, neon clothes with brand names stamped all over their t-shirt.
Best Sugar Dating Sites (Based on 100,000+ Survey)

'Best for Sugar Daddies"

"Best for Sugar Babies"

"Best for Discreet Sugar Dating"

"Best for Sugar Mommas"

"Best for Cheating Sugar Dating"

"Our Sugar Daddy/Baby Quiz"
Just like you try to live the life of a sugar baby on a low, you have to keep your sugar baby clothing pretty simple but yet very elegant and smart.
1. Fitting clothes and colors
Always choose clothes that hug your figure in the best way possible, allowing your assets to show, but also hiding some parts of your body you are not very proud of.
Stick to neutral tones and colors like black, white, beige, olive green because those are the colors successful women keep in their closet and sometimes add a bit of spark to the outfit with a catchy accessory like a bag or a pair of shoes.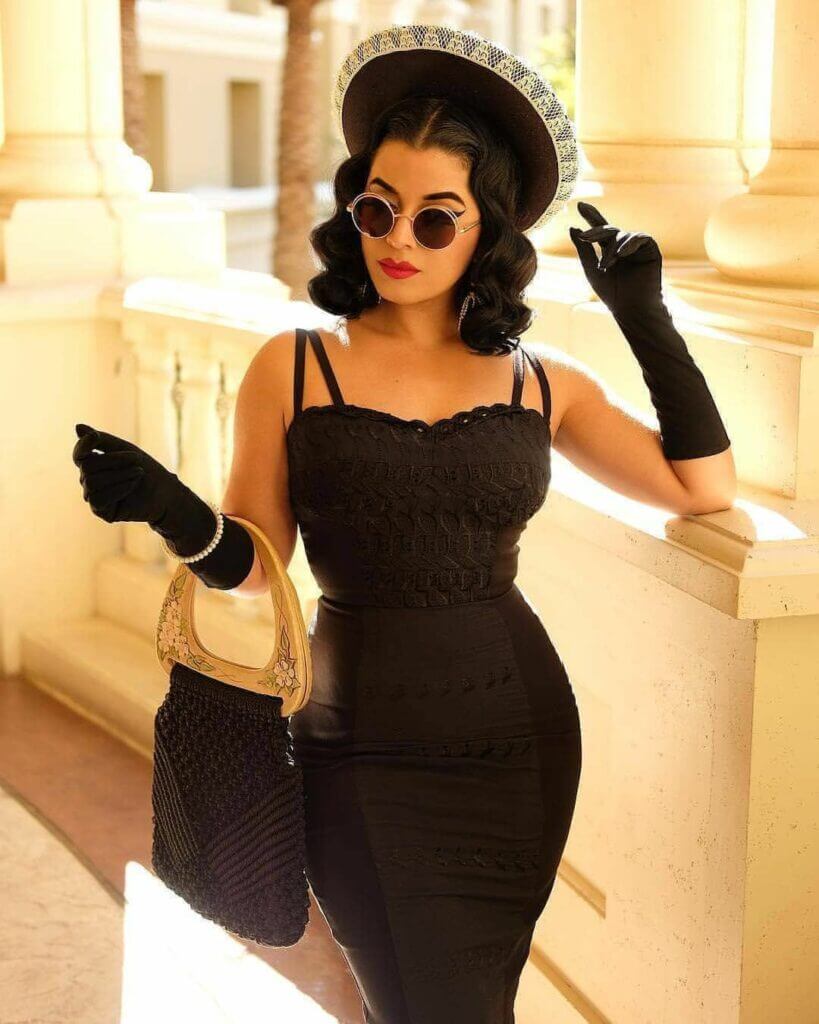 When building up your wardrobe I always recommend sticking to neutral colors like this, at least in the beginning.
They are very easy to style and can be worn with many catchy accessories, giving an interesting outfit a very smart tone.
Once you have established a good, quality wardrobe, I suggest investing in a few more expensive accessories like a good quality bag, a pair of high heels, and some subtle jewelry.
Avoid red, neon pink, or orange clothes, because you will probably look like you are wearing a Halloween costume.
One thing I also recommend to every sugar baby is avoiding clothes that are too revealing even if you are a sugar baby attending university.
That can send a bad first impression to anyone in your surroundings and make men look at you in a completely different way.
Before going out for a date, always ask what place you are heading because you need to dress yourself according to the occasion.
Some outfits may work for a dinner in a fancy restaurant but are probably not a good choice for a gallery opening.
3. Don't get too comfortable around your sugar daddy in terms of clothing
This is something many sugar babies misunderstand and believe that once they have settled their arrangement, they can be completely free around their sugar daddy.
You probably didn't impress him only with your looks, but you still have to make some effort and look the best way possible in his presence, even If you are traveling or living together.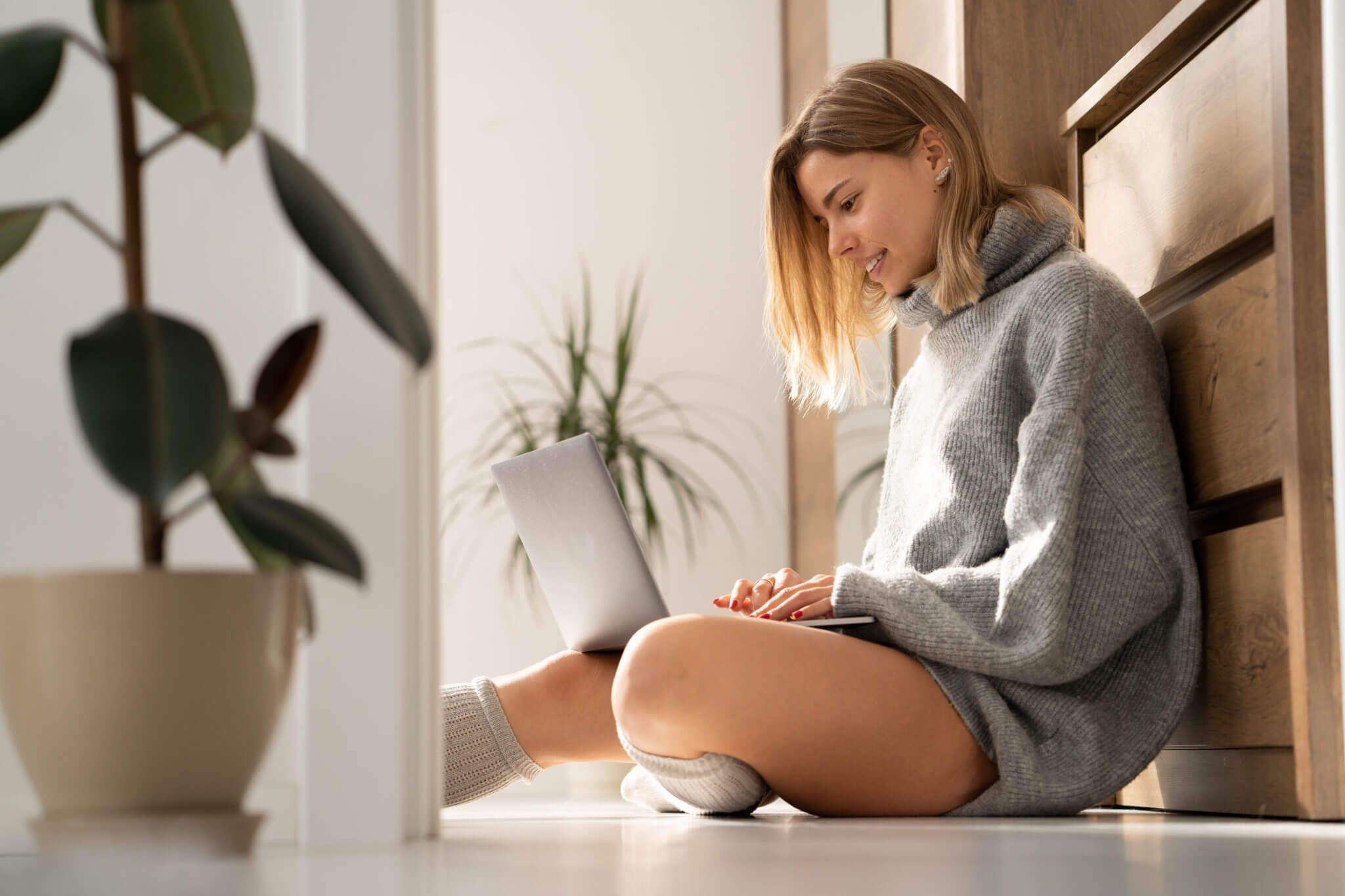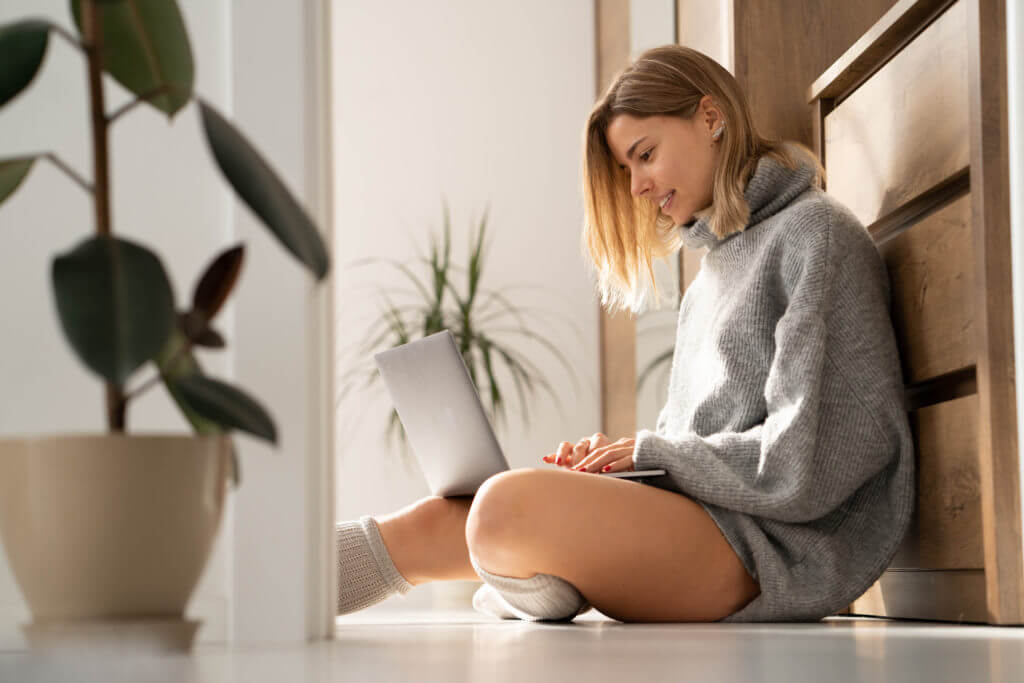 What a sugar daddy wants is a sugar baby that always takes care of their overall appearance all the time, especially in their presence.
Avoid wearing hoodies and leggings when you are with your sugar daddy because this will make you look like a little girl going to her volleyball practice.
You don't have to be in dresses and high heels all the time but at least choose comfortable clothes that will still accent your perfect figure.
4. Avoid children's clothing
This is something I have seen becoming extremely popular on social media during the last year, and when I say children's clothing, I mean gigantic pink headbands and wide ruffle pastel dresses.
These are the things you can find on baby stores online, and by that, I mean real clothes for little babies.
Following a trend like this will make you look like a 10-year-old who has no personal sense of style and is not really aware of the message a certain choice of clothes can send to other people in their surroundings.
This is connected to my previous piece of sugar baby advice and I believe that many women nowadays don't have their personal sense of style but rather choose to follow the trends circulating on social media.
There are no trendy baby clothes for sugar babies because perfectly fit and polished clothes are not a trend, but rather a sense of style mature and successful women cultivate.
Whatever is popular online is something you should avoid because that will leave a bad impression on people you will encounter in the sugar industry.
Never dressed in the "new arrivals" sector but rather start cultivating your own precious style slowly by following the sugar baby rules on clothing items.
6. Always choose quality materials
Choosing a high-quality piece of clothing doesn't mean that you have to spend 100 dollars on a simple t-shirt, but rather a more conscious shopping and choosing clothes made from organic cotton.
Measure yourself and only buy clothes in your size if you want a snatched fit.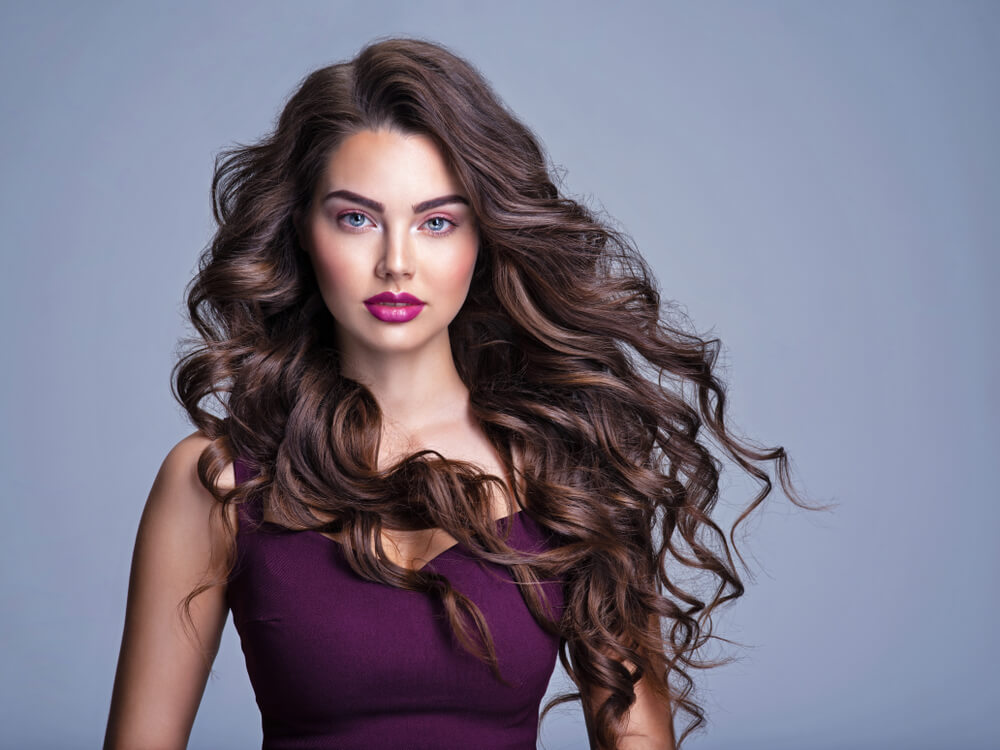 Buying clothes that are too big or way too small for your body type will make you look funny, so make sure you try out everything before you buy it and never buy something in another size just because it looks cute.
The only clothes that will look cute on you are the ones that fit your body type.
So, How Can A Sugar Baby Build Her Personalized Style?
I know this is a struggle for many sugar babies, even for those who have been in the sugar dating world for years now and are conversant with Sugar Baby Etiquettes.
There is no shopsugarbabies.com where you will find perfect styles for sugar babies, this is a process you have to go through by yourself and find perfect fits.
Start slow and simple by following my previous advice.
This will be enough for you to get rid of all the tacky pieces of clothing you have in your wardrobe and find the neutral, simple ones.
Once you have gathered all of your clothes, take some time and imagine what kind of outfits you can make with all the clothes you have.
This will help you realize what are some pieces of clothing you miss in your wardrobe and have to purchase immediately, but also how you can style the clothes you already have.
The next step is trying out all the clothes you have to see whether they really are a good fit for you, or you actually never looked at the size chart before buying them.
Most women buy things in whatever size they find them in, without realizing that what makes the clothes look perfect on them is the right choice of the size and style.
For example, curvy girls should never dress in wide clothes because they won't allow their body figure to show at all, but will rather make them look too big.
This is something you must always take care of when choosing clothes because even though some things look great on models, they will look much different on someone with your body type.
Sugar girl clothes always look mature and polished, so ruffles, bows, and prints are things that should never be a part of your wardrobe.
You don't want to look like the cutest girl in the room, you want to exude a wonderful, powerful feminine energy that will make men go head over heels for you.
Where Can I Find Sugar Baby Clothes?
As I have already mentioned, there is no website that will offer you perfect sugar baby clothes online, you have to do the research yourself.
You can find basic pieces like dresses and t-shirts in clothing stores like Aritzia, Zara, and Mango which don't cost a lot but are made of great materials.
They also have a variety of fits for women of all shapes and sizes, and I am 100% sure you can find pieces that will fit your body type perfectly.
If you have a lot of clothes in your wardrobe that are a bit too big, you can always try and DIY them.
Trust me, a simple DIY process can make a very old and used piece of clothing a perfectly new fit completely personalized to your style and figure.
You can also find many cheap and elegant dresses on resale websites like Etsy, Poshmark, or Depop.
This is also a great way to shop for some second-hand designer goods, so you can purchase Gucci or Louis Vuitton bags for half the regular price.
Designer pieces are not a must-have, especially not for someone who is a newbie to sugar dating, so invest in them only when you have enough money on your savings account and in your emergency fund.
If you start dating very wealthy men, there is a big possibility you will be getting some designer pieces from time to time as gifts.
What Are The Best Outfits For Sugar Dates?
This depends on the occasion and the place you are visiting, but I will be glad to give you a few recommendations.
If you are meeting in a fancy restaurant I recommend choosing a sexy but comfortable dress of a tight fit that will accent all of your assets.
My opinion is that you should always choose a little black dress in a fit that hugs your body beautifully.
Keep your hair straight and very simple, or maybe go for a high ponytail to reveal your face in its entirety.
Always wear high heels, no matter where you are going, and wear tiny jewelry like golden earrings and a bracelet or two.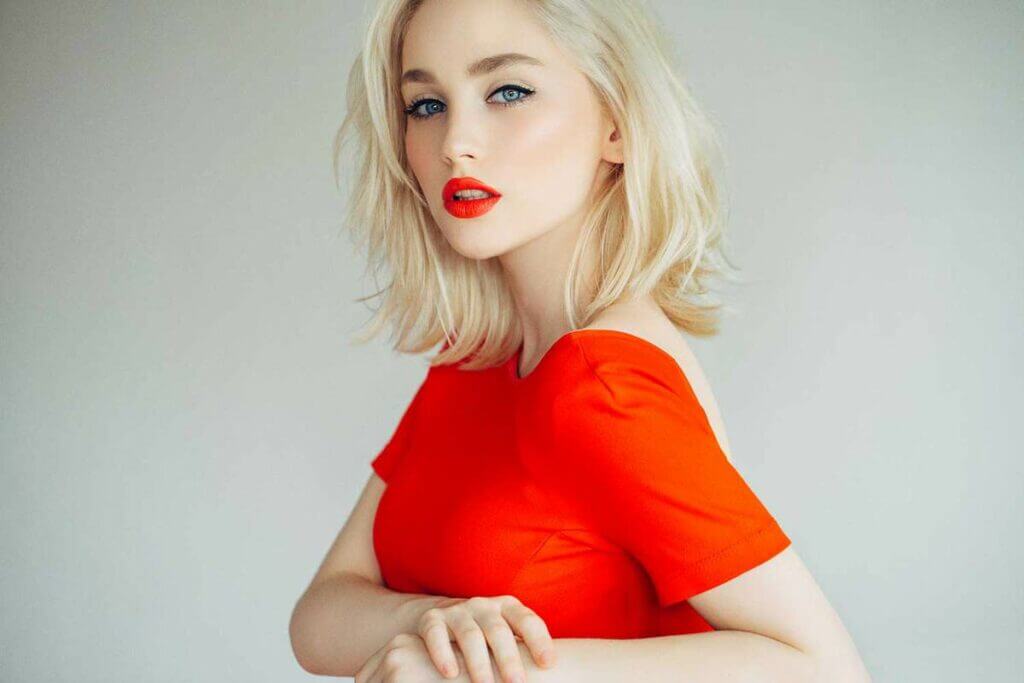 When a sugar daddy offers you to meet at a gallery opening or a museum, I would always go for a bit smarter look and choose a suit or an elegant piece of trousers and a silk shirt.
Red lipstick and a simple hairstyle that looks natural will go perfectly with it, telling everyone you are the It girl.
Something I always recommend is investing in a good watch that will match your style since that is an accessory telling everyone you are a successful and busy woman who has no time to waste on irrelevant things and people.
Always dress according to the occasion and the people you will be meeting, since visits to galleries or some gala nights require you to be more careful and polished when choosing your perfect outfit.
For those of you who are traveling with your sugar daddy, I always recommend choosing a casual but yet sexy outfit for your trip or flight.
If you will be on a flight for hours make sure you choose a comfortable pair of jeans and a simple white or black t-shirt, because you don't want to look like a homeless person in a tracksuit by any means.
Keep your makeup completely natural and don't wear lipstick or aggressive highlighter.
Throughout your whole trip, you should try to look your best and never wear any type of hoodies or leggings in the presence of your sugar daddy since this is not feminine at all.
Choose comfortable maxi dresses, wide trousers, and kimonos that will allow you to feel comfortable but still make you look very feminine and attractive to your sugar daddy.
All you need to build your unique sugar baby style is a bit of creativity and knowledge of your best sides and assets.
By following these pieces of advice I believe you will manage to create your own style easily and impress everyone in your surroundings, thus making your sugar dating experience worthwhile.