Hi all, welcome to our guide on how to become a sugar baby and be successful at it.
Becoming a sugar baby every sugar daddy will desire doesn't have much to do with looks, but rather with the personality, confidence, and energy you exude, so in this guide, we'll show you:
Our sugar dating insider will be glad to reveal all the secrets you need to know.
Ladies, What's your price is running a deal right now where girls can sign up completely free. We suggest you don't miss out on this limited offer. It's the biggest SD/SB site online.
Is your dating app giving you the best chance for success?
Make sure to take our online dating site/app quiz to find out.
It's a fact that people who follow our dating site suggestions have on average 2 extra dates per month.
1. Consider if you should become a sugar baby
Every single woman can become a sugar baby if she wants it because this is a very big industry open to everyone willing to engage in it.
However, it doesn't mean that all women are mentally and emotionally available and stable for this type of lifestyle.
From our findings, many girls find a solution to all their financial problems in sugar dating and don't really think twice before they enter this industry.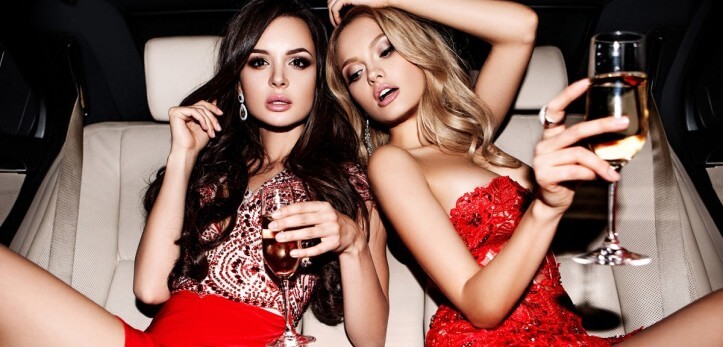 Even though sugaring is presented as something very luxurious and has become extremely popular on social media and the internet in general, it differs a lot from everything these people present to you on their Instagram profiles.
Sugaring is a transactional lifestyle, and most sugar babies find it difficult to adapt fully for the first time.
To become a successful sugar baby rich men will adore and desire, you have to work on your looks, your mindset, education, build up your social circle, and always meet up with other successful men and women.
Sugar baby rules differ from one daddy to another and so do sugar baby experiences.
Girls that are shy and don't have much confidence may have some success on sites for sugar daddy dating, but they will certainly face many obstacles in real life, too.
Here are some great free sugar baby advice and some generic sugar baby requirements too.
You need to have a strong and seductive personality, be full of confidence, and know the way to manipulate and satisfy a man at the same time.
You should never allow your sugar daddy to manipulate you, and you have to be extremely careful when making an arrangement.
This is the reason why you always need to look like you own the room and be unapologetically confident.
Otherwise, you can easily become someone's victim.
We're not saying that this is something every sugar baby knows because we've encountered many girls in this industry who still don't understand the etiquettes involved in treating a sugar daddy right, even after years of sugaring.
Best Sugar Dating Sites (Based on 100,000+ Survey)

'Best for Sugar Daddies"

"Best for Sugar Babies"

"Best for Discreet Sugar Dating"

"Best for Sugar Mommas"

"Best for Cheating Sugar Dating"

"Our Sugar Daddy/Baby Quiz"
But this sugar baby advice is something that we believe will bring you great success and allow you to choose among many sugar daddies.
It will also help you stay safe and form good quality relationships with men who really respect you.
Maintaining a mysterious and attractive persona is something that will make a potential sugar daddy crazy for you, wanting to engage in a long-term sugar relationship, spoiling you with everything you desire.
You may be thinking to yourself right now that this is something that you were simply not born with, and that you really can't pursue this type of lifestyle.
Trust us, every first-time sugar baby probably had the same thoughts, but this is something that every woman can become with time and dedication.
How to be a sugar baby?
All it takes for you to become the girl of his dreams is a bit of practice and adopting types of behavior that will make a man go crazy for you.
There are many books about sugar dating and dating in general that will help you a lot when it comes to learning how to manipulate a man and control the situation at all times.
Millennial women mostly struggle with self-confidence and lack of self-awareness, but once they experience men approaching and desiring them, they create a really strong, assertive persona which will make them the star of the room.
There is a common misconception that all women in this industry are younger women, but there is no age gap when it comes to who can become a sugar baby or who can't.
Since there are thousands of men, all looking for different things, different types of relationships, long-term (like Tinder or eHarmony) or hookups (like BeNaughty or Ashley Madison), and different women, there are also many older sugar babies, in their 40s or 50s, but also many rich sugar mamas.
Sugar mommies are women who actually pursue the sugar daddy lifestyle, but their sugar babies are young men.
It is important to know how to tell if a sugar momma is real or not.
So what's it like being a sugar baby?
Honestly, you don't even have to look like a model to become a good sugar baby, which is something you will often see in sugar dating forums or communities.
Sugar daddies are looking for real women, with real flaws and they don't mind if your body is not perfectly sculpted or you don't have lip fillers.
If someone is telling you that you're not sugar baby material and that you won't be able to succeed in this industry, work on yourself and prove them wrong.
All it takes for you to seduce a man and establish a high-quality beneficial relationship is a bit of self-improvement and a few dates to get the opportunity to express yourself.
These are just some of what makes you a good sugar baby examples:
Confidence
Assertiveness
Being polite
Being educated
Well-mannered
Caring
Honest
Positive
2. Know exactly what sugar daddies want
The wishes and desires of all sugar daddies are very different, but there are some things common for all men who enter this industry – they are looking for an elegant, caring woman who is a pleasant company and will love accompanying them everywhere.
Well, what's a sugar baby to a sugar daddy?
Sugar babies are actually regular girlfriends to them in most cases, since most of the men who pursue this type of lifestyle are very successful and wealthy men who don't have time to waste on traditional dating, but rather choose for themselves a high-quality woman from the sugar industry.
A sugar baby relationship is nothing strange to them and they actually treat their sugar baby like they would treat their regular girlfriend.
Monthly sugar baby allowance, expensive gifts, vacations, parties are just some things you will be able to experience with them.
All of them want a woman that will be very caring and who will appreciate all they are doing for her, especially if they are older men.
What makes you a good sugar baby will be different for every sugar daddy you meet, but you can be sure that all of them desire someone who will shower them with attention and kindness.
You may be very surprised right now and thinking – but don't all of them just want sex?
Actually, sugar dating is way different and is by no means sex work.
Sugar babies are women who provide these men with a real girlfriend-like experience, with both emotional and sexual components included.
You will be their emotional support, accompany them on trips, vacations, events and become a significant part of their life.
When asking what makes you a good sugar baby? answers will certainly differ from one man to another, so there is no one-size-fits-all formula on how to be a good sugar baby.
The only one who can tell you what is a good sugar baby definition is your chosen sugar daddy.
3. Show why you're the one he should choose
With so many girls approaching the sugar dating lifestyle in the past year, it can be a bit difficult to stand out, especially on sugar dating sites like What's your price or SugarDaddyMeet.
Our candid advice based on our sugar baby experiences will be to present yourself in the best way possible, including great pictures of yourself, and have an interesting heading and bio to make men want to pursue you.
The best sugar baby is the one that is unique, educated, and attractive, so make sure you showcase all of your assets on your profile.
When using What's your price, you need to have a good heading, bio, and description, since these are the things that will catch your potential sugar daddy's attention and make him want to approach you.
4. Come up with a good sugar baby headline
Your sugar baby headline is the first thing your potential sugar daddy will see, so you've to make sure it's something catchy and interesting.
Use a play of words, write something sexy and provocative that will spark their interest.
Do a bit of research on sugar baby apps and see what kind of headings other sugar babies use and make sure yours is a lot more different and interesting than theirs.
Sugar baby greeting examples that say "Hi" or "I need a sugar daddy" are too bland and generic and probably won't bring you much success
Here are some sugar baby headlines examples
I'm interested in what makes you tick.
Your wallet should be as thick as I am.
Too much money? Allow me to help.
What kind of a sugar baby profile description should you have?
One of my biggest sugar daddy arrangement tips is creating an interesting profile because, in our experience, women who have eye-catching and witty profiles have the most success in this industry.
Making a sugar baby about me description is another step in creating an interesting online dating profile and just like the heading, it should be out of the ordinary.
Your sugar baby description should tell some basic information about you, your age, things you love and do in your free time, but it should still be fun.
Think of it as a sugar baby introduction, as a way you would present yourself to a sugar daddy you meet in real life.
Sugar baby bios tend to be very basic, so if you use just a bit of spice, you can be sure your profile will stand out.
A good sugar baby description is unique and tells your potential sugar daddy everything he needs to know about you, from your name, hobbies, age, the city you are living in, education.
A personal description for a sugar baby is a must, so never copy anyone else's or try to modify it to sound like all the other girls on this website.
You should also include all the things you expect from your sugar daddy and clarify what are some of the benefits of being a sugar baby for you.
Define who is the best sugar daddy for you and what are your expectations and requirements of this relationship, since a young woman like you shouldn't be wasting her time on men who cannot satisfy her needs.
The best sugar baby profile examples are the ones that use a play of words, have witty but smart comments that will make your sugar daddy laugh before he's even met you.
Once you establish your sugar dating profile you will get a sugar baby profile sample you will have to fill out, and it looks almost the same on all online dating websites, so you can use the same heading and bio on several websites.
An interesting profile will make sugar daddies approach you and take you out on the first date.
It will also prevent people from approaching you as a part of a sugar baby scam since they usually look for very generic and basic sugar baby profiles.
It is a bit harder to establish a creative profile on dating apps like Tinder or Bumble, but we recommend using similar techniques for your bio or description.
5. Know what sugar daddy websites a good sugar baby uses
Most of the sugar babies use popular sugar daddy websites like What's your price, SugarDaddyMeet, or MissTravel which have been active for more than a decade.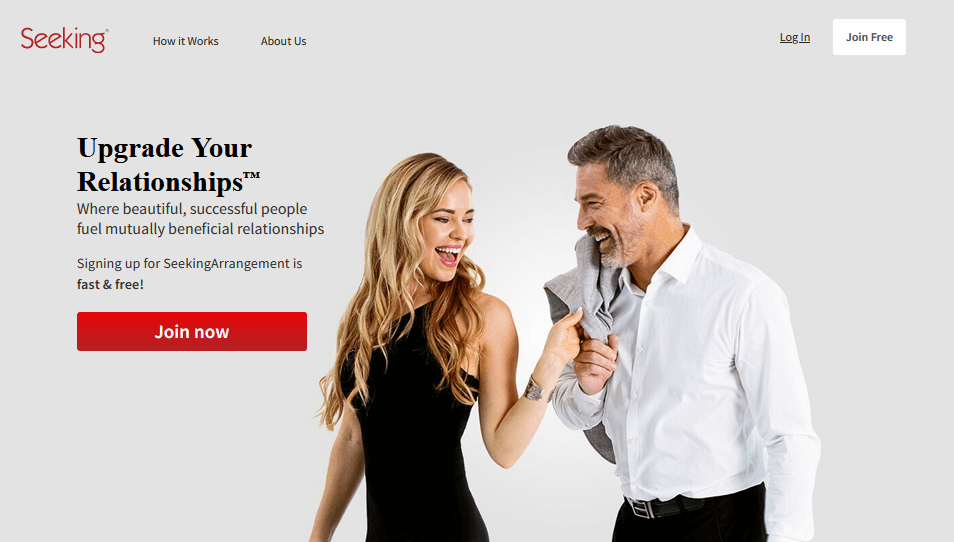 To all beginner sugar babies, we always recommend using these websites since they are the safest option and have the most active sugar daddies.
Rich men that we know have been in the sugar dating industry for years now always use these websites since high-quality women can usually be found on them or in real life.
Freestyling is something we recommend to experienced sugar babies who know how to spot a good man.
This is also a bit harder to do in smaller cities, but if you are a sugar baby living in New York or Miami, we always recommend trying it out.
Many dating apps like Tinder or Bumble have become very popular for sugar dating during the last year, and even though we've seen people having a lot of success with them, we still recommend using them only if you get no response on these traditional sugar dating websites.
The approach we used for this guide on how to become a perfect sugar baby was to study and analyze successful sugar baby profiles on the top sugar dating apps/sites before concluding on the best tips to become a successful sugar baby.
Our approach was based on factors such as how good the profile photos look, the content of the bio, personality traits, how professional the profile looks, and how attractive the What's your price heading is.
We've met so many young women that say "I want to be a sugar baby" but aren't sure how to go about creating a profile or how to know if a sugar daddy is real if they create one.
Hopefully, this guide has done what we intended it for, and that is to help you understand how to be a sugar baby and become successful at it.
While you're at it, don't forget to present yourself in the most attractive way possible, know what to say to a sugar daddy, especially after doing your homework and choosing a sugar dating site to start your journey from.
Overall, we wish you all the best and good luck in your search for the perfect sugar daddy for you.
Frequently Asked Questions