This is the most complete and detailed review of the BiCupid dating app – the first and largest dating app in the LGBT community.
So many dating sites (like BeNaughty or Ashley Madison) are focused on casual hookups or serious relationships (like eHarmony) for straight people only.
Not many dating sites are aimed specifically at bisexuals, those who are bi-curious or bi-couples.
BiCupid is not only the world's first dating platform to cater to this specific group but also the largest.
OFL Top Recommendations based on 100,000+ Survey

"Serious Relationships"
"Discreet Hookups"
"Best Course for Men"
"Quick Flings"
"Normal Hookups"
"Our Quiz"
If that's something that interests you, then this comprehensive review covers everything you will ever need to know about BiCupid.
We'll review the BiCupid dating app based on the following criteria:
By the end of the review, you WILL be able to decide if this is the right bisexual dating site for you.
So let's hop straight in!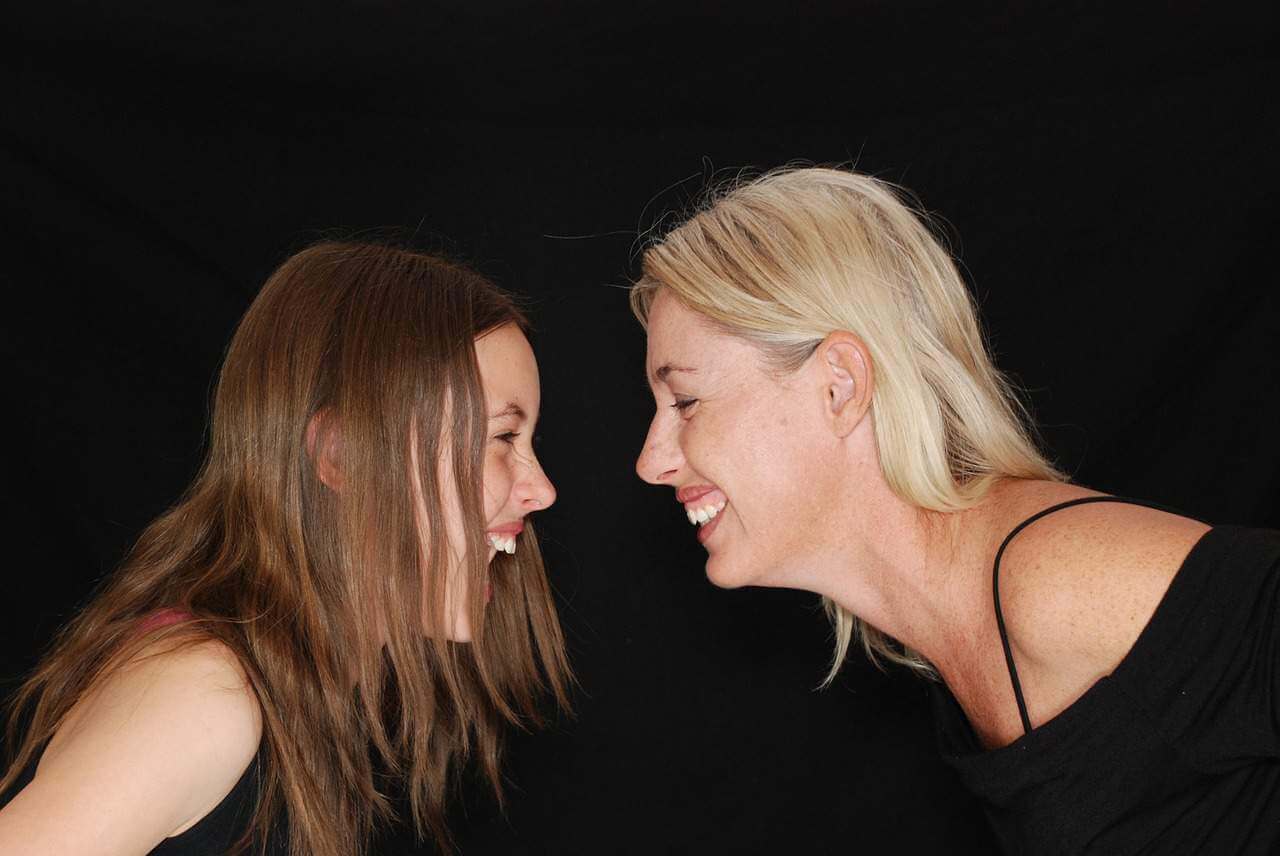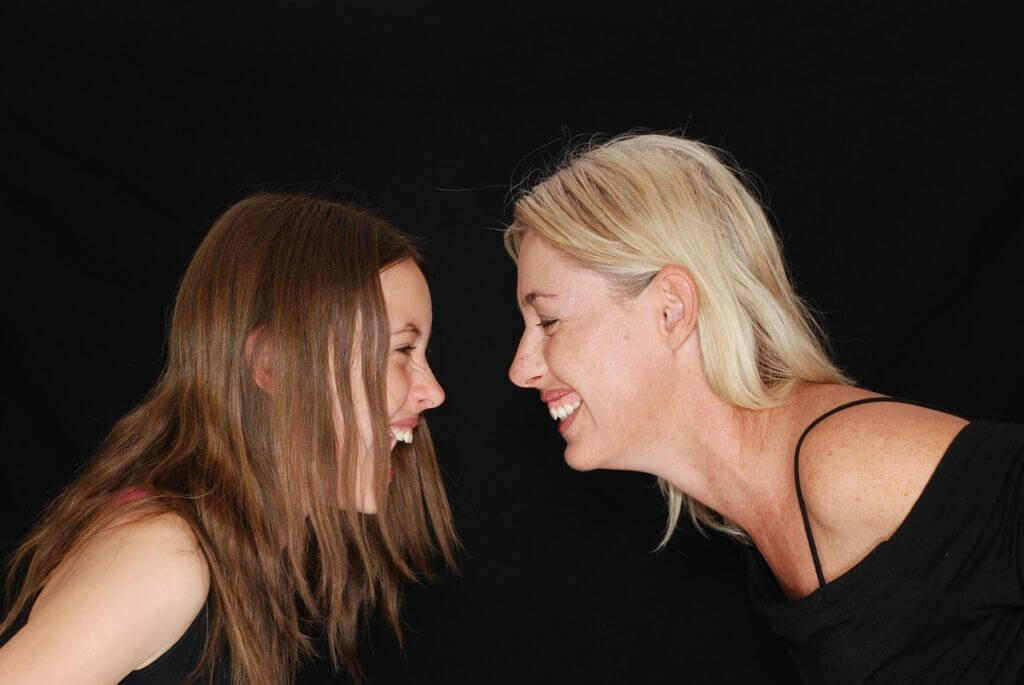 Is your dating app giving you the best chance for success?
Make sure to take our online dating site/app quiz to find out.
People who follow our dating site suggestions have on average 2 more dates per month.
BiCupid Review in Video Form
Audio (podcast) form for those of you on the go
Effectiveness – 3/5
Features – 5/5
Ease of use – 4/5
Price – 2/5
Pros & Cons of Bicupid Dating App
BiCupid dating app is not only positioned for dating but as a lifestyle destination site centered around bisexuality.
Free app download on both Google Play and the Apple Store
Offers a specific, two-person membership category for couples
Includes a unique user-created first date ideas browsing category
Community orientated with forums and blogs
Lots of added features for members
The overall online site generally looks a little dated
You are going to have to pay for membership to get the most out of it
Free membership doesn't allow sending messages to other free members
Male heavy user base, around a ratio of 3 to 1.
It's pricey
Who is it for/Demographic Make-Up?
BiCupid.com is aimed at:
Bisexuals
Those who are bi-curious
Bi-singles
Bi-couples
But it's not limited to those groups.
The site also caters for those who are:
Straight (and the open-minded)
Gay
BDSM singles
I think you'd agree that's a huge scope, right?
It's certainly a plus point for this dating site in my book especially for anyone that's struggling to find a bi-sexual hookup or is interested in exploring polyamorous dating but doesn't know where to start.
And with over 2.2 million registered members around the world, there's every chance that you can find someone to strike up a conversation with.
Let's break those numbers down even further:
Over 1 million users are from the United States alone
An average of 50,000 new users sign up for the service each month
The website has around 230,000 visits per month
So now that we know the user numbers, let's get to a breakdown of demographics, specifically related to gender ratio as well as age ranges.
Both these factors are critical information when it comes to choosing whether a dating site is worth signing up for or fits in with your needs.
First, BiCupid is frequented by more men than women.
We are talking about a three to one split here.
And what about the age range of users?
Well, the largest numbers are found in the mid-20s to mid-30s age group.
Having said that, however, the site includes user profiles from the 18 age group (the minimum age) to 55 and over.
For the most part, this is a dating site, so yes, it caters for a range of different people who are either bi-sexual or interested in exploring polyamorous dating.
As with all other dating sites, this means people looking for long-term love to others who want a casual fling or to hook up with a couple or vice versa.
No matter what your preferences are in terms of who you are looking for or the type of relationship you want, BiCupid offers opportunities.
But just how effective is it in doing so?
We've already established that BiCupid is the biggest bi-community dating site on the web.
When it comes to effectiveness, however, some groups may just be a little disappointed.
It depends on what you are looking for
For the most part, that's driven by the fact of the demographic split in the user ratio of men to women.
A three to one ratio in favor of men is high, no doubt you would agree.
The thing is, this is difficult in making a final judgment call on the overall effectiveness of the site.
At the end of the day, it depends on what you as the user wants in terms of their overall preferences.
On the plus side, the couples specific profiles, specifically to help find threesome partners are a bonus and not something that many other sites offer.
As the site seems to use fairly old technology in terms of its set up and use, how much protection is offered to users against bots, catfishers and others is debatable.
Of course, no matter how much protection a site offers in this regard, your number one defense against all of these types of problems is your common sense.
While the website overall looks something found online a decade ago, the creators of BiCupid have added features that at least try to haul the site inline with its more modern competitors.
One of these is called Spark and it features a more familiar match swiping system.
We will cover Spark under key features of the site a little later in this review.
Other than that, what you see is what you get.
Talking to others: It's not that simple
There's nothing here that's very different from a regular dating site other than the target market it's aimed at.
If you are not going to pay membership, however, your ability to communicate with others will be severely lacking.
Yes, you will get a trial membership and that's perfect to allow you to see the features on offer that members have.
Once that's done, however, you cannot send messages to other members at all, although you can send a "wink".
More on that later, however.
Scanning through profiles is simple to do and each includes all the information that you need to know about a potential match.
It's pretty similar to other dating sites you may have used.
You can see your potential dates:
Name
Photo
Age
Description
If you are a paying member or not
Photo albums that they have uploaded
Profile questions they've answered (for example about what they are looking for)
Other profile information (ethnicity, language and others)
Activities on the site (only members can see this)
Comments the profile has received
From an effectiveness point of view in trying to find a match, you can learn a lot about a potential date here before reaching out to contact them.
BiCupid offers a little more
Before we move onto the key features of the site, I want to talk about one of the effective things that stand out for me about BiCupid.
And that's the fact that it's more than a dating site in terms of trying to create a bisexual community.
Users are encouraged to make use of the various forums in which they can discuss a range of topics.
Not only that, but users can also write blogs that hold tons of interesting information for others to get into.
Let's look at some of the key features that BiCupid offers to both standard members and paying members alike.
We briefly touched on "wink" earlier but I want to talk about how it functions and what it's used for specifically.
For a standard member profile, one in which you haven't paid a membership fee or when your trial membership is over, a "wink" is invaluable.
That's because this is your only form of communication with someone you'd like to interact with.
So it's a way to flirt so to speak while on the site.
You can send up to 50 "winks" a day to either a person who has messaged you as an acknowledgment to that message or at a profile that's caught your eye.
While it's a form of communication, at some point, you probably going to have to sign up for membership to be able to interact with profiles you are interested in, especially if they don't have membership.
That said, the "wink" function is useful in establishing initial contact with a potential date.
All dating sites have messaging features and all work a little different from the next.
I think it's important to know just how BiCupid carries on this critical function on their site.
We've already established that if you are a standard member – that's one that hasn't paid any fees, remember – then you cannot send messages to other member types beyond a flirty "wink".
But that doesn't mean that you cannot send messages at all.
If a paid member should message you, you have the chance to reply to them.
So if you don't want to splash the cash on a membership, you do have the chance to reply to messages from other paying members that might be interested in you.
If you opt for a strategy such as that, all you can do to contact others is to "wink" at them.
To narrow down the types of member profiles that you would like to see when searching for a date, you can use the "Discover" feature.
With it, you have the option of an unlimited number of searches where you can select preferences and characteristics that you might have for match returns on your search.
These preferences and characteristics can include:
Matches based on age
Matches based on gender
Matches based relationship desires
Matches based on location
Matches based on physical aspects
This helps you to narrow down your matches to exactly what you are looking for without having to wade through tons of others that don't suit your requirements.
Another way to find potential dates is by using a feature called reverse matching.
What this does is provide you with a link of other site users who are specifically looking for someone like you based on your profile.
Of course, the more information you give in your profile the more likely that you will find a reverse match.
One thing to note, however, these reverse matches are based on what they are looking for and not what you might be looking for.
In that regard, it can be a bit of a hit and miss affair but at least you know that a potential date likes what you have to offer from the start.
Reverse matches are open to standard members but to receive more over time, you would need to upgrade your membership, otherwise the same matches will repeat.
I've already spoken about the community feel of BiCupid thanks to its forums as well as member blogs.
The "first date ideas" is just another aspect of the site that adds to that.
Here, you can read through tons of ideas for first dates.
Dates are categorized into the following sections:
Food and drink
Arts and culture
Out and about
Dates ideas by age group
Other ideas
Unbelievably, there are over 100,000 entries in this section with over 80,000 of them coming from the age group section.
Blogging is a feature that's available to all members.
Not only can you blog but you are free to read other blogs as well as comment on them.
While it's a feature of the site, this is a bit hit and miss.
Here, members are allowed to upload bisexual videos.
That's all good and well but it can get a bit out of control as many of the videos are of a pornographic nature.
So if that's not your kind of thing then rather steer clear
I briefly touched on "Spark" earlier in this review.
It follows the modern style of finding matches in which you can swipe left and right depending on if a match catches your fancy or not, much like Tinder.
Note, however, that "Spark" doesn't work on the website and is exclusively for use with the BiCupid app.
It's a brilliant way to quickly browse potential dates when you've got some free time on your commute to work, for example.
Still, "Spark" doesn't give you a full view of the user's profile but only a picture.
Other than the ability to send emails to a potential date there is also the option to message them online and have an instant chat with them.
Now that you know all the features that BiCupid has to offer, just how easy is it to use?
So signing up with BiCupid is simple and you have several options when it comes to doing so.
Of course, there's the regular email/password route but you can also use one of your social media accounts to complete the process.
In this case, a simple click allows you to register for the site and start populating your profile by using your Facebook account.
So what can you expect when filling out all your details?
Well, there's nothing very different here from any other kind of dating website, that's for sure.
Perhaps the only critical thing you are going to need to do is put down your preferences when it comes to the type of relationship you are looking for as well as the type of person you would want to meet.
You will be expected to fill in the following when it comes to your profile:
Age
Email address
Mobile number
Name
Username and password
Your location
Your height
Ethnicity
Your current relationship status
Your orientation
What you are looking for in a match
Setting up your profile is simple and if you've used a dating website before, you shouldn't have any problems in doing so.
Have a picture ready because a profile without one simply isn't going to generate much action.
Once you've set up your profile, you are good to go and can get searching straight away.
Again, that's easy too.
All you need to do is search according to a range of characteristics that you input as to what you want from a match.
If you have paid membership, however, you can refine your searches even more.
By downloading the BiCupid app, you can search for potential matches using the "Spark" feature.
If there's one stumbling point that I am sure potential users would have regarding BiCupid is that membership does not come cheap.
That's probably because it's a specialized dating service aimed at bisexuals, in particular.
But if I am honest, I think their prices are a little exorbitant.
Yes, you can get by on a standard membership where you pay nothing but if you are actively looking for someone to hook up with, that's not going to cut it, because you can't message people.
Sure you can send them a "wink" and then hope that they message you back, but only if they are a paying member.
So what's a membership package cost then?
Monthly payment of $29.95
3-month package once off payment of $59.95 (which equates to $19.95 per month)
6-month package once off payment of $95.95 (which equates to $15.95 per month)
Those are some pretty steep numbers.
As with many online subscription purchases these days, if you don't want to continue using the site, remember to switch off the auto renewal feature.
Conclusion and Overall Rating
That's it for a comprehensive review of BiCupid.
Although the website seems a little dated in its looks, it has all the functionality that you would need to help you find a match in a niche market.
What I do like about BiCupid is that it offers a host of extra features to help you find a match.
Many of these are for paying members only so as a standard member, you are very limited in the ways you can contact someone.
I listed all of these and how they work but for me the "Spark" feature on the app as well as the "Reverse match" stand out.
Do these extras make up for the high price you are going to pay to become a member?
I am not so sure.
The thing is, this is a very niche market and perhaps because of that, those who run BiCupid can charge a little more than other dating sites.
There's certainly room for improvement, however, starting with a website revamp in my book.
And surely they can afford it at those membership prices.
All in all, I would give BiCupid 3.5/5 stars.
What do you think?
Is the pricing something that would rule BiCupid out when it comes to you using it to find a match?
Or does the fact that it covers a niche market mean that the pricing doesn't bother you too much?
Make sure you leave a comment or a success story in the comments section below.
Also, by sharing this article, you'll help people find this dating website.
Frequently Asked Questions