Sugar dating is something that the world of online dating has had to wrestle with over the last decade.
And if you are sure what sugar dating is, then you've come to the right place because, in this all-encompassing review of Sudy, we are looking at an online dating site where sugar dating is the order of the day.
Sudy allows young women to hook up with older, wealthy men and it caters to a niche that continues to grow at a phenomenal rate.
We will take a look at the following:
OFL Top Recommendations based on 100,000+ Survey

"Serious Relationships"
"Discreet Hookups"
"Best Course for Men"
"Quick Flings"
"Normal Hookups"
"Our Quiz"
So if you are a sugar baby wanting to find your sugar daddy, or it's the other way around and you've wondered if Sudy is the right site for you, then read on.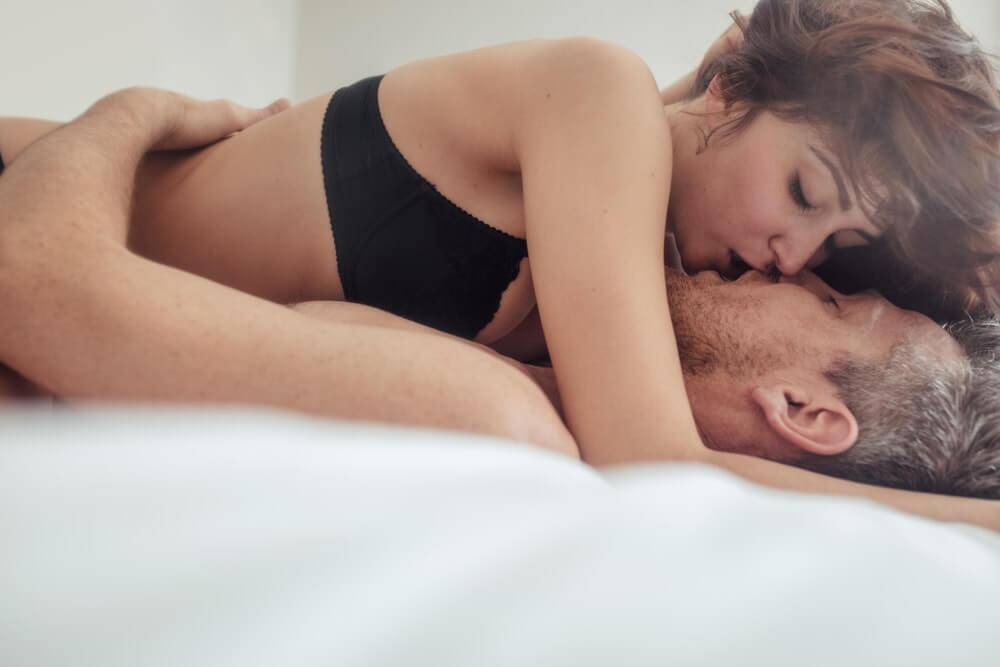 What's your price is running a deal right now where girls can sign up completely free. We suggest you don't miss out on this limited offer. It's the biggest SD/SB site online.
Is your dating app giving you the best chance for success?
Make sure to take our online dating site/app quiz to find out.
It's a fact that people who follow our dating site suggestions have on average 2 extra dates per month.
Sudy Dating Site Review in Video Form
Audio (podcast) form for those of you on the go
Ease of use – 3/5
Effectiveness – 3/5
Key Features – 3/5
Pricing – 3/5
A strong user database
App and web-based
The app is available for Android and Apple handsets
A ratio of 4:1 users in your favor if you are a sugar daddy
While other sugar dating websites cater to both male and female sugar babies and daddies/mommies, Sudy is different.
This is strictly a site for hookups (like BeNaughty or Ashley Madison) for younger women (the sugar babies) to connect with older men (the sugar daddies).
If you're in search of a serious relationship, you might get lucky on Sudy, but there are sites (like eHarmony) that specialize in such relationships.
Sudy does cater to older women looking for younger men and has sites for LGBT sugar couples as well but those are separate sites that we won't review here.
So that's the specifics out of the way then.
Let's see what kind of user numbers Sudy has?
Just how many users does Sudy have?
According to my research, Sudy claims to have over 3 million members worldwide.
That's an incredible amount for a niche dating site that operates with such a specific target market but let's give them the benefit of the doubt.
While Sudy operates globally, it is extremely big in the United States.
In fact, 1.5 million users come from America.
So if you are a sugar baby, sugar daddy, sugar momma, and gay sugar daddy in the United States and living in a major metropolitan area, you can be sure you will find plenty of hookups.
But what about some other figures related to Sudy?
More than half of the sugar babies on the site are students
Over 500 000 users log in daily
Over 90% of the matchups lead to actual meetings
Gender breakdown and ages ranges of users
Sugar dating sites normally see a large number of sugar baby female users and fewer sugar daddies.
In that regards Sudy is no different.
The breakdown is as follows:
80% of the users on the site are female
20% of the users on the site are male
In terms of the age groups of those users, the predominant group is between 25 and 34.
And it's mostly made up of female users.
On the whole, this accounts for 46% of the profiles on Sudy and a whopping 44% of those are female users.
The next biggest group is between the ages of 35-44 years old.
They make up 30% of Sudy users but are equally split at 15% men and 15% women.
The majority of the male users on site are found in this group.
But here is a full breakdown of the age ranges from most to least popular.
25-34 years old
35-44 years old
45-53 years old
18-24 years old
55+
So to register a profile on Sudy, you are going to have to download the app to your phone.
It is available on either the Google Play Store or the Apple iStore.
Once you've downloaded the app, you will need to go through a simple signing-on process.
This involves providing your:
Username
Email address
Uploading a profile picture (you cannot skip this step)
Or you could use your Facebook account to log in if you'd prefer that.
Next up, Sudy encourages you to complete your profile.
The information that you provide here will include:
Why you want to use the site (for example dating, meeting people, for fun)
Appearance parameters
Living status
How many children you have
If you smoke or drink
Your ethnicity
Once you've finished with that, you are immediately taken to Tapit, a roulette-style swiping matchup game where you can start going through profiles.
Finding your way around Sudy
On the app, you will notice that there are menu items at the bottom of the screen.
Tapit: This looks like two cards and will take you back to the Tapit game where you can scan through potential matchups
Location: This looks like a compass and here you can find people close to your location or view verified profiles, premium users, or the top-ranked profiles
Story: A camera symbol in the bottom middle of the app takes you to your story. This is almost a social media aspect of the app where you can make updates for other users to see and you can see theirs as well
Message: An envelope symbol takes you straight to any messages you may have sent or those you have received
Profile: The last symbol of a person takes you to your profile where you can see your current popularity.
Although you cannot sign up for Sudy through their website, once you have your login details from the app, you can log in to the website too.
I will talk more about the differences between the app and the website later in the review.
So now that you have set up your profile, it's time to start searching for some matchups that you can get to know a little better.
And this is where the app lets itself down.
For the life of me, other than playing the Tapit game or using the location tab to bring up potential matchups, I couldn't find a way to launch my own search with parameters that I had chosen.
On the website, however, you can launch your own search but with very limited parameters.
These are:
Now I live in a fairly small town and I was able to return a large number of potential matchups that live near me with just those parameters which bode well for those of you living in the city.
On the website, you also have other ways to search including just for users currently online as well as those users who have just joined up (called a newbie search).
While the newbie search shows people in your country, the online user search shows people all over the world, although you can filter it to just your country.
As a regular user of the site, you cannot send messages to anyone.
The only way that you can make contact is by liking their profile, that's all.
And all that happens when you do that is they receive a notification.
To message someone on Sudy, you are going to have to use the site currency, "coins".
This form of currency is used on the site not only to send messages but to purchase "sugar" as well.
"Sugar" comes in the form of virtual gifts, for example, a cupcake (99 sugars but costs 99 coins).
The more "sugar" you accumulate, the higher you rank as a sugar daddy or a sugar baby.
It's basically a popularity contest, but of course, the more popular you are the more visible your profile is.
Other than "coins" to purchase the "sugar" you can buy membership on the site as well.
Members have a range of key features available to them and that's what we are going to look at now.
So as a paying member, both a sugar daddy or a sugar baby, what key features can you expect from Sudy?
The most critical of the key features available to members is the fact that they can now send unlimited messages, even without purchasing "coins".
This opens up communication from your side, but of course, you also need the person you are chatting with to either to have "coins" to chat back or be a member themselves.
Luckily, if you are a sugar baby, membership costs are cheaper for you than they would be for a sugar daddy but more on that later in the review.
As a sugar daddy, membership gives you the opportunity to view the videos as well as additional pictures posted by female sugar babies.
This isn't unlimited though.
You can only view the private videos and pictures of five other female members each month.
And every new month, you can pick another five to view.
If I am honest, while seeing videos from potential matchups is a nice feature, only five each month is a little low.
Why not make it 10 or 15 for example, especially considering the price you will have to pay for a membership, something we will look into below.
As a member of Sudy, you can view the contact information of five of your potential matchups each month.
So what's so special about that?
Well, viewing their contact information means you can take conversations offsite if you'd like to.
For the most part, if you view their contact information you get access to their email address or even their phone number.
4. See who visited your profile
While some dating sites have this as a free feature, Sudy has chosen to allow you to see who visited your profile behind a paywall.
It's useful, however, as it shows that someone had some interest in you and that's something you can follow up on.
Posting "moments" are a good way to get yourself noticed and certainly bring out the social networking side of Sudy.
Moments are like making a post on Facebook and as a member when you do post them, they are always displayed in the "hot" section of Sudy so you get more exposure.
You can post as many "moments" as you like when you take out membership on Sudy.
And that's the full list of extra features that you can expect should you opt for membership of the site.
It's not really that impressive in my eyes.
I would expect a few more extras for my membership fee.
The important thing, however, is messaging and the ability to communicate with someone that you'd like to know more about.
That's covered.
What I do like is the fact that as a member, you can uncover the contact details of five potential matchups per month.
That allows you to take your conversations offline which is very useful.
The thing about Sudy is that if you don't want to take out a membership, you can opt to use the "coins" currency to unlock certain things like finding someone's contact details and even messaging people.
So let's look at how much Sudy will charge for membership as well as "coins" if that's the route you prefer to go down.
Sudy has two pricing plans, one for if you are a sugar daddy and one for if you are a sugar baby.
And yes, the difference in pricing between the two is massive.
I suppose Sudy figures that wealthy sugar daddies should be charged more than sugar babies.
Also, as sugar daddies are around 20 percent of the users on this site, they've got to get the bulk of their membership money out of that small group.
So let's look at the price they charge for membership for sugar babies first.
1-month: $14.99
3-month: $34.99 ($11.66 per month)
6-month: $49.99 ($8.33 per month)
But what about sugar daddies?
1-month: $69.99
3-month: $169.99 ($56.66 per month)
6-month: $249.99 ($41.67 per month)
Well, I did say there was a significant difference, but that's bordering on unbelievable.
That said, the target market of sugar daddies is wealthy and has the cash to pay.
And pay they must if they'd like to sign up for premium membership.
But what about "coins"?
How do they work?
Well, you can purchase "coins" to use on the site to send messages, for example, purchase "sugar" for someone or to reveal a potential matchup's contact details.
Obviously, these "coins" can be bought with real-life money.
Here's a breakdown of what they will cost.
50 coins – $2.99
700 coins – $27.99
2 000 coins – $69.99
8 000 coins – $239.99
16 000 coins – $399.99
If you opt to use "coins" on the site, you are going to need a lot of them.
As an example, if you'd like to send someone some "sugar" this is what will set you back:
"Sugar" donut (which gives the person 10 "sugar" = 29 "coins"
"Sugar" cupcake (which gives the person 99 "sugar" = 99 "coins"
"Sugar" tiramisu kiss (which gives the person 999 "sugar" = 999 "coins"
"Sugar" chocolate love (which gives the person 5 999 "sugar" = 5 999 "coins"
So just in context, 8 000 "coins" will set you back $239.99 and if you'd like to send the last option in the list above, you will use 6 000 of those coins.
It's very pricey!
Both membership and coins can be purchased using your credit card or through PayPal.
Conclusion and Overall Rating
Sudy isn't the first niche dating site that caters to sugar dating and it won't be the last.
Clearly, there is a want for sites like this, and the fact that Sudy says that over 3 million people have signed up around the world shows that.
Overall, I think Sudy handles sugar dating pretty well.
It's got all the tools you need to find a potential sugar daddy or sugar baby near your location, depending on where you live.
Obviously, those chances will fall when it comes to those of us who live outside big metropolitan areas as opposed to someone who lives in a university town.
And while Sudy would want their users to look for matchups using the app above their website, I preferred the latter.
It just seemed far easier for me to use and included proper search options, something I still haven't found on the app.
This doesn't mean that the app is not functional.
It is, but for me, the website was far easier to use.
From a pricing point of view, if you are a sugar daddy looking for a sugar baby and you want the benefits of membership, you are going to have to fork out up to four times more than a sugar baby would have to.
And while I understand that is based on how sugar dating works, it's very expensive in my book.
Of course, at a ratio of 4:1, there are plenty of sugar babies out there for you to browse through as a sugar daddy, so maybe the price of membership can be overlooked.
Before I get onto my final score for the site, I want to talk a little bit about the "sugar" aspect.
What this does is turn Sudy into a glorified popularity contest although I am sure that it is more than possible to operate without having to work about "sugar".
So what score would I give Sudy?
I think it's worth a solid 3 out of 5.
If sugar dating is your thing then without a doubt, Sudy is worth your time.
Just bear in mind that it can be a little pricey if you are a sugar daddy.
Frequently Asked Questions