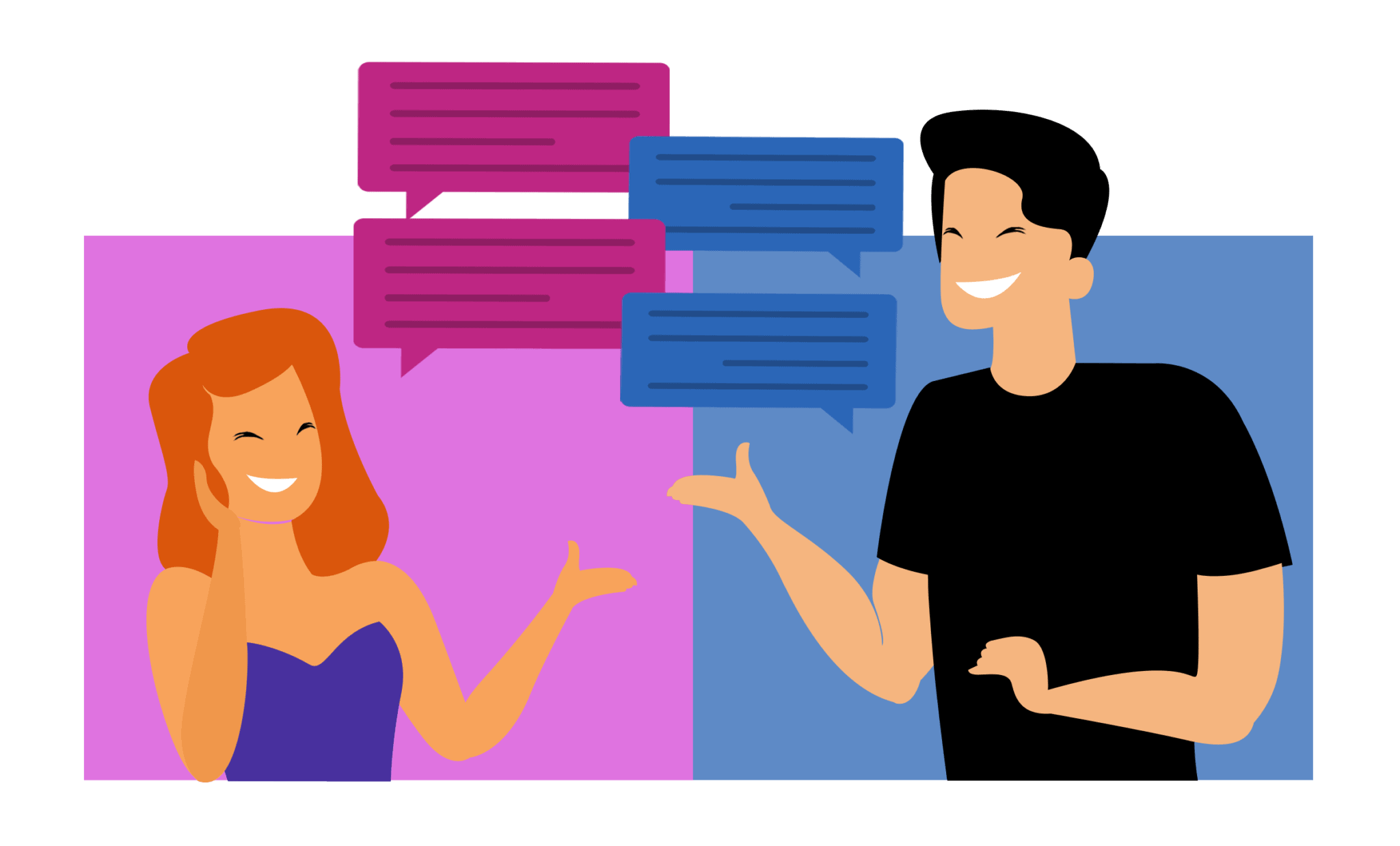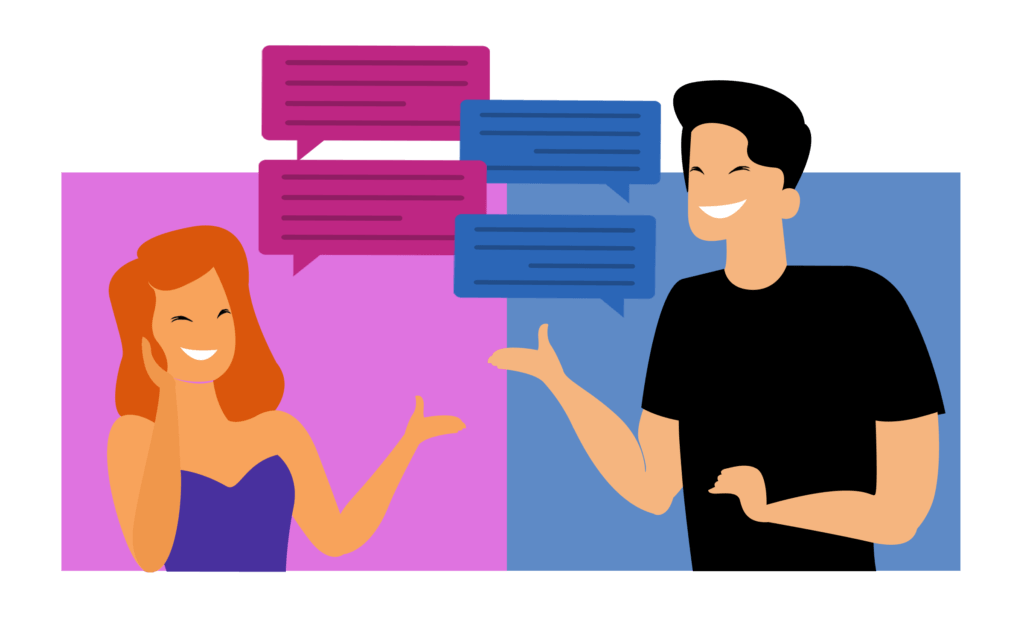 On this website, we primarily talked about online dating. From everything to signing up with a dating site, starting from your profile and talking to women online.
The end goal of this is to get at least a first date with somebody that you like and have been talking to online.
So here you are, seconds away from your first date with this person that you have been talking to. You have a combination of butterflies in your stomach and excitement.
Let me show you some Funny first date questions to keep the date rolling smooth.
An incredible guide to creating an online dating profile. We've got you covered; it's free and available to read right now! Get all the necessary tips on online dating before starting that journey.
Is your dating app giving you the best chance for success?
Make sure to take our online dating site/app quiz to find out.
It's a fact that people who follow our dating site suggestions have on average 2 extra dates per month.
Breaking The Ice
While it is so easy to develop a tied tongue on a first date, there are lots of questions that can be used as conversation starters to break the ice and an opportunity to know each other and also have an interesting time without a lull in conversation or feeling bored with each other.
Although you know that you don't want to mess up the date. Studies show that laughter is one of the strongest forms of attraction so use this to your benefit!
I am going to be going over some great first date questions that you can ask to keep the date going smoothly. Some general advice is to keep everything as funny and lighthearted as you can.
Never get serious on the first date as this is a complete turnoff for both sexes.
These questions do not need to be mind-blowing complex or anything. Simple, funny questions that get the mind running and initiate an exciting conversation are what we are looking for these funny first date questions.
Here are some funny first date questions
"so I heard people that pester their coffee counterclockwise are secretly hiding something, which would use are yours and why?
"If you were a captain and owned a boat, what will your boat be named?"
"Remember those cool double-header movies that they used to have at drive-in movie theaters? What happened to those?"
"Let's pretend that you are an alien for one second. Who is the first person you would abduct from planet Earth to study them and why?"
"What is the biggest thing that you have gotten away with without anybody finding out about it in your life"?
"If you had to change her name to something because you were forced to, what would you change your name to?"
"Let's pretend that you are an undercover agent for your country, what is your codename?"
"If you had to lose one part of your body, which part would you not mind missing that much?"
"If you only had one song to sing in the shower for the rest of your life, what with that song be?"
"If you could only have one superpower, what with the superpower be?"
"With the advancement of technology over the last ten years what would you say is the closest thing you've ever seen to real magic?"
"What is the funniest or wackiest thing one of your friends has convinced you are true that is not true?"
"If you were rewarded a 1 min. commercial during the Super Bowl, what would your commercial be about?
"Do you have any special talents? Show me!"
"What do you think the absolute cheesiest pickup line that you have ever heard this?"
"If we were to get matching tattoos this evening to win $1 million, what would we get?"
"If you could only eat one piece of candy for the rest of your life what with that piece of candy be?"
There are hundreds of fantastic first date questions that you can ask for. These questions can generally be use for both sexes without any problem.
Anything that gets the mind wandering and is not plain and boring will generally be a great start to the first date.
You don't need to memorize all of these questions that I put down on the list. Just pick a few of your favorites and keep them in mind for any time there is a lull in conversation on your first date.
Remember that your date is probably pretty nervous as well. Being friendly and joking around is the best way to get them to relax and be open with you.
So after the general first round of normal questions, he or she will be very willing to change the topic to something more interesting like one of these.
If you're getting a very cold response or short answers from any of these, most likely the person is not that much fun to hang out with anyways.
Don't yet have a first date? Give a shot at online dating. On this blog I talk about everything in regards to online dating from signing up to a good dating website such as eHarmony or match, creating an excellent profile , choosing the username that sooth your personality, and having online success meeting one of the millions of members out there looking for the same thing.
Avoid putting unnecessary information on your profile that can turn away most people from wanting to chat with you or get to know you.
What makes most of your to-be partner want to meet you how you enagage them in the conversation online.
I hope you guys enjoyed my article on funny first date questions to ask. Do you guys have any other good first date questions to ask to keep the conversation flowing?
There are different sites available online to meet your dating needs and get your first date: Elderly women, younger men, casual dates, married but still looking, and nerds and geeks also.
Leave me a comment down below with your favorite questions to ask and if you have any funny first date experiences that you would like to share, feel free!
A must read: an amazing guide that teaches men and women how to create an online dating profile. Don't pay a dime to read; just rush there now and see your online dating life change for the better.