Tinder is a very popular app today, one of the most popular dating apps ever!
Well, this popularity comes with its own perks – there are lots of characters out there (funny, weird, crazy & creepy).
In today's article, we'll answer questions bordering on screenshotting on Tinder.
OFL Top Recommendations based on 100,000+ Survey

"Serious Relationships"
"Discreet Hookups"
"Best Course for Men"
"Quick Flings"
"Normal Hookups"
"Our Quiz"
These answers and more coming your way soon.
Let's begin!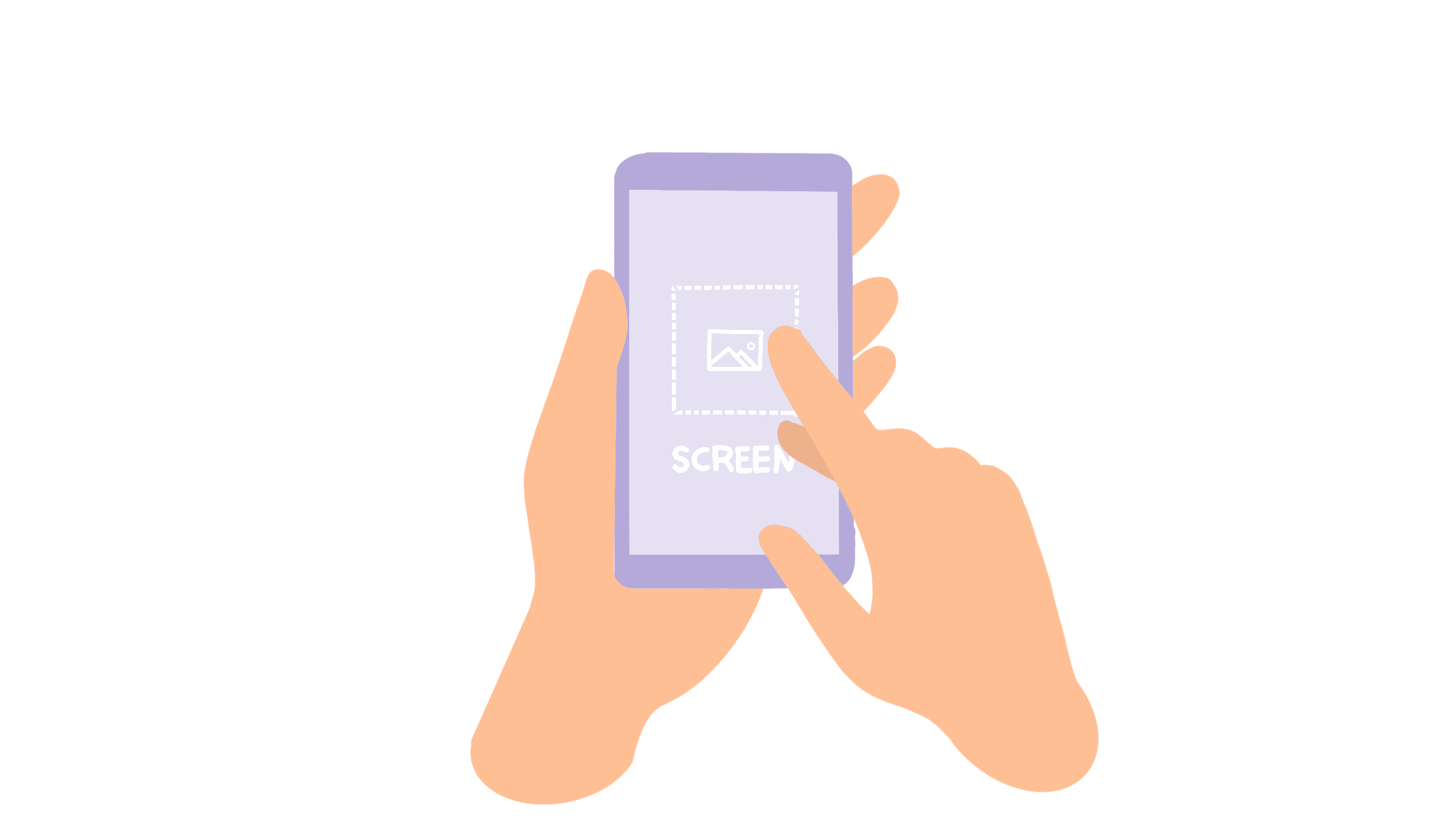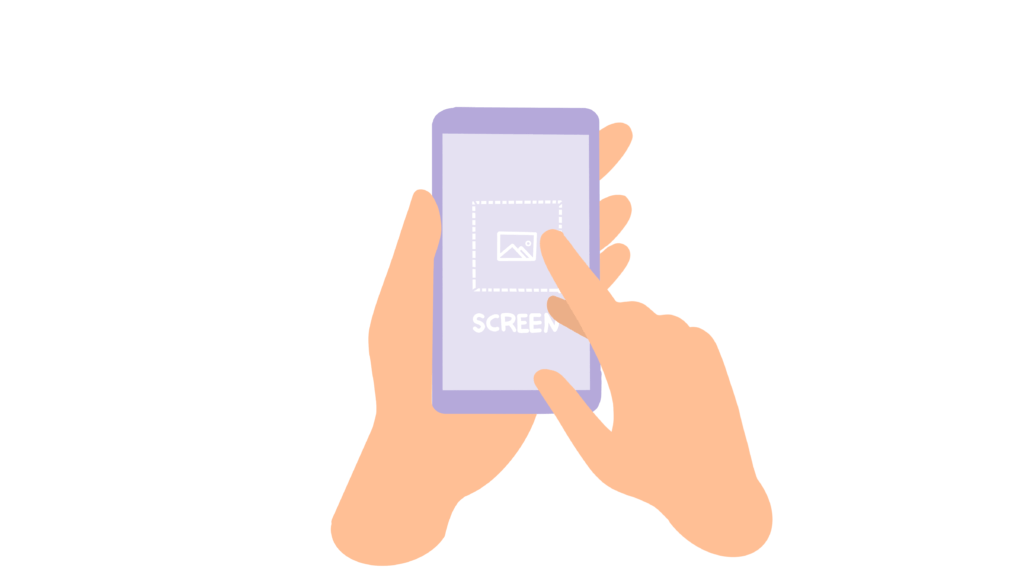 What is Tinder?
Tinder is the biggest dating website out there.
The ranges from people looking for a quick fling to Serious relationships.
Tinder is not only for hookups (like BeNaughty or Ashley Madison) or only for serious relationships (like eHarmony).
Why screenshotting on Tinder?
Screenshotting conversations everywhere have become second nature to us.
Whenever something funny happens, our immediate response is to screenshot it and send it further – to all of our friends.
That's where a little panic moment can come into play.
What if you just took a screenshot without thinking twice about it?
What if they know you just did that?
OFL Top Recommendations based on 100,000+ Survey

"Serious Relationships"
"Discreet Hookups"
"Best Course for Men"
"Quick Flings"
"Normal Hookups"
"Our Quiz"
It's not impossible, right?
The "what ifs" start rolling inside your head immediately.
You can picture it in your mind, a weirded-out face of whomever you are talking to, because of the Tinder screenshot alert they just got on their screen.
Did you just embarrass yourself?
Or ruin a good opportunity with a cute girl you just started talking to?
It's time we find out and rest this case once and for all, does Tinder notify when you screenshot someone's profile?
Does Tinder notify the screenshot you took of the conversation?
Does Tinder show screenshots of the exact parts of the conversations you took?
You are already imagining the awkward questions regarding the screenshot on Tinder you took and how you are going to explain them.
Did you just ruin your opportunity with this amazing girl?
Your next step is probably to go to your web browser and quickly check the answer to so many questions you now have.
Luckily for you, we had a lot of volunteers here to help us answer.
The brave people who risked the danger of embarrassment just to prevent you from embarrassing yourself.
We can say now that not all heroes wear capes.
The Truth and Answers to All of Your Questions
The transparency of the app and its privacy conditions is something that should be really important to us.
However, we all usually just check off the "I agree" or "I have read the terms and conditions" box without thinking twice about it.
Like any other dating site/app, Tinder should respect the privacy of its users.
But who's privacy are Tinder screenshots obstructing?
The person on the other side of the conversation (your Tinder match), or yours?
Does Tinder notify of screenshots you took whilst having a conversation with someone?
Maybe you wanted to show off to your friends a bit about how good your tinder conversation was going?
Or you needed advice from someone about how to respond or the help of a friend about how to keep the conversation going.
On the other hand, maybe this girl you are talking to was funnier than you thought, and you wanted to keep the screenshot as some form of memory for later when you potentially meet or date.
Whichever the case may be, it's the same answer.
It is simply, no.
Tinder screenshot notification for the conversation is not something that exists.
At least not yet.
Like in the bedtime stories when you were little, it doesn't exist and it can't hurt you.
So, for now, relax and feel free to keep snapping.
Screenshot Tinder notification will not pop up on their phone.
Now, let's talk about another thing you might want to screenshot.
Their Tinder profile and pictures.
Does Tinder notify screenshots you took of someone's profile?
Or their bio?
What if you saw that you matched with someone really attractive, and you want to tell your friends about it.
What if you had an awkward run into your ex's new profile picture, and you just had to take a screenshot of their profile.
Maybe you saw a profile of someone one of your good friends is dating, and you have to snap it and show it to them.
It's just you being a good friend.
Anyways, you would not want the person whose profile you are screenshotting to find out about it, right?
Well, once again the answer to the question "does Tinder tell you when someone screenshots?" is no.
Even if you screenshot someone's funny bio or a cute picture, they will have no clue about what you did.
Your Tinder screenshot is now safely on your phone without anyone knowing.
Unless you do send it to someone, but that's another point.
Can the Person You Are Talking to See You Type?
Another interesting question you might have is about the famous three dots a person sees when you type.
Like in most other chatting apps, they appear in Tinder as well.
So far, people have not been complaining about them too much, other than the fact that they are visible for some time even after you stop typing.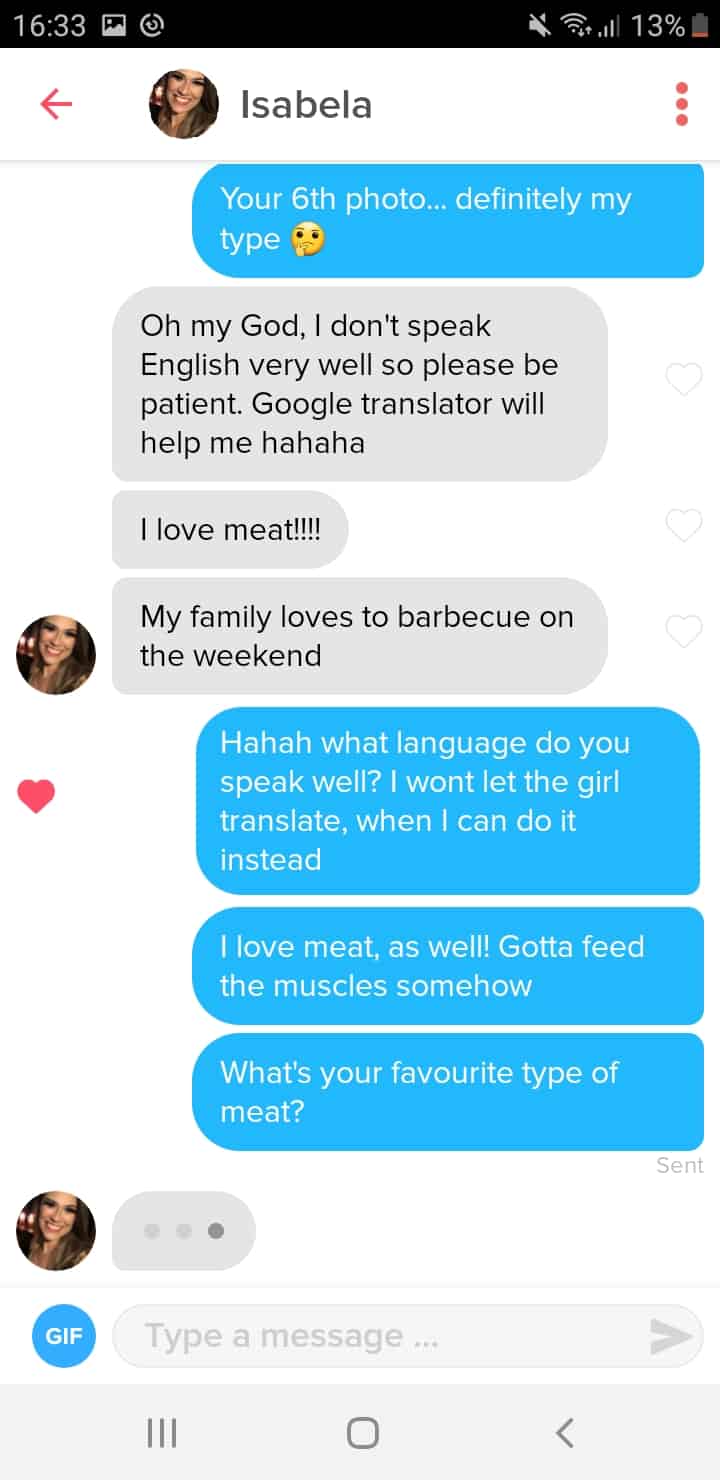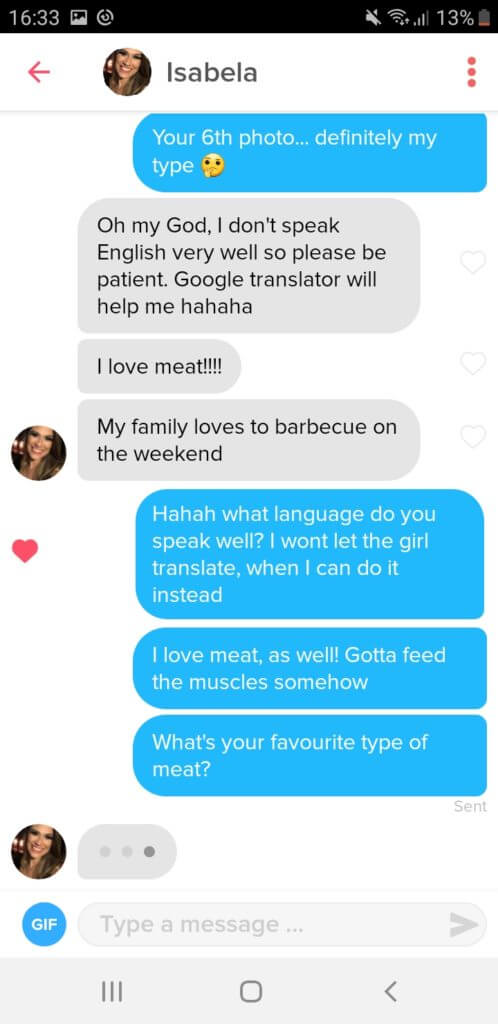 This gives the illusion that you are typing for a longer time or that you don't know what to say or maybe that you are writing a really long message.
Either way, whilst chatting with someone you are excited about, those seconds can seem like a long time.
So if you don't want this effect on your conversation, just try to think of your answer before typing it out.
Why Is This the Tinder Policy?
There is a got reason why people might think about this a lot and have the question; does Tinder alert screenshots you take?
Of course, you can also imagine yourself on the other side here.
If you can take to screenshot without anyone knowing, someone can screenshot your profile and information as well!
A bunch of other popular apps has a feature that notifies the users if someone takes a screenshot of a picture they sent, for example.
Some apps don't even let you take the screenshot at all due to privacy reasons.
For example, if you take a screenshot of a private photo someone sent you on Instagram, they will get a notification about it.
They will even get one if you replay their photo!
Just to be clear, we're not talking about their Instagram stories.
The same thing happens with Snapchat and Instagram, where you also get the notification if someone took the screenshot!
But that's where we should spot the difference between these apps.
Snapchat was meant to be a bit of a more private app where anything you post is meant to be there for only the short term and disappear later.
The picture you send privately via is meant only for that person or that group chat, so notifying when you do screenshot it kind of makes sense.
There is not a specific explanation of this from Tinder's side, but there are a couple of things we can assume.
Your page is public, and you are using your app as yourself.
Anyone who is using the app can see your profile unless you have previously blocked them.
Just like when you post your story on Instagram, it is considered public, and anyone can see it because it was your choice to post it.
The logic behind Tinder is kind of the same.
Just like it was your choice to make your profile and talk to people.
In case you do in any other way think your privacy on Tinder is being jeopardized, you should contact Tinder about it.
Why Screenshots Can Be a Good Thing
We have all used the internet for years now, and we are well aware that not all people are nice all the time or are taking advantage of their internet access.
If you run into a profile of someone that is not following the guidelines of the app, screenshotting and reporting that page can be a good example for anyone else using it.
Also, if you suspect someone is using the app to catfish people, your screenshot might be able to help other people not falling for their trap.
Also, let's not forget about an unlimited supply of meme content you got just because some people decided to use Tinder.
In Case Tinder Changes Its Policy
We know for now there are no screenshot notifications on Tinder.
But what should you do if they decide to switch to notifying users about this?
On one hand, being a Tinder user, would you want to know yourself if someone decides to screenshot anything about your profile?
On the other, you would have to keep that in mind at all times now that they would know immediately.
So, what can be the solution in this case?
We know you like to use Tinder, but if you don't want this to constantly be something you have to be careful about, there are some things you can do.
For example, this is a perfect reason to actually ask for this girl's phone number or other social media!
Let's be real, Tinder's main function is to connect people.
So once you matched and started talking to each other, after some time it's reasonable to start talking via something else.
For example, if you think that it is too soon to ask for a number, feel free to ask about her Instagram.
You will get to know her better like that and maybe see on her page a bunch of other things you might have in common.
If you have been talking for a while now, you can ask for a number as well!
A great option here is also to talk using WhatsApp.
WhatsApp doesn't notify if you take a screenshot so that is a benefit for the start.
Final Word on Tinder Screenshot
Here is a quick summary of the most important points we went through:
Does screenshotting Tinder notify the person on the other side of the conversation? No.
Does Tinder show if you screenshot someone's profile or bio? No.
Can you screenshot Tinder content? Absolutely yes.
This is the current state be even if they change their screenshotting rules, it will not be the end of the world.
We should all respect each other's privacy at the end of the day.
Good luck, and we hope you will have a nice time!
Let's now try to answer some more Tinder screenshot related questions in the FAQ section below;
Frequently Asked Questions