You have probably heard about the terms sugar baby and sugar dating on social media or from your friends and thought – Can I be a sugar baby too?
While the sugar baby lifestyle looks luxurious and very enjoyable when portrayed on social media, the reality is a bit different, like with everything else you see.
Becoming a sugar baby is not something every woman is capable of and it certainly isn't a life path meant for everyone.
Here you will find out:
If you want to find out whether you're a good fit for the role of a sugar baby or not, stay with me and find out firsthand from a sugar dating expert.
Ladies, What's your price is running a deal right now where girls can sign up completely free. We suggest you don't miss out on this limited offer. It's the biggest SD/SB site online.
Is your dating app giving you the best chance for success?
Make sure to take our online dating site/app quiz to find out.
It's a fact that people who follow our dating site suggestions have on average 2 extra dates per month.
What Does Being A Sugar Baby Mean?
As I have already mentioned, the sugar baby lifestyle is often portrayed in a very different light on social media.
Should I be a Sugar Baby? or is being a sugar baby illegal?
Former sugar babies of any age will tell you that this type of life has many benefits and good sides, but it's in no way as glamorous as some women portray it to be.
What is the meaning of sugar baby?
Sugar babies are women who engage in beneficial relationships with men they usually meet via online dating sites like What's your price or SugarDaddyMeet site.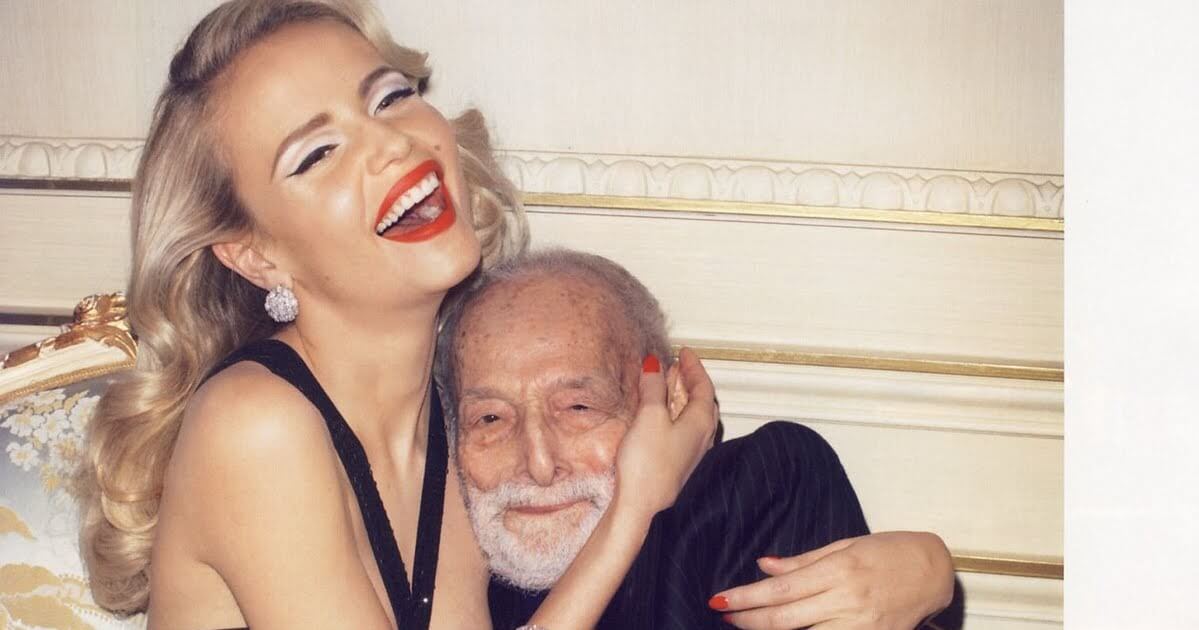 Once they enter a sugar relationship, they have their own sugar daddy who promises to provide them with financial support, experiences, expensive gifts, sometimes even mentorship.
The nature of your sugar daddy relationship depends on the desires of both you and your sugar daddy, and every sugar relationship is different from the other, and it can be long-term (like eHarmony or Tinder) or hookup (like BeNaughty or Ashley Madison).
There are different types of sugar daddy relationships such as transactional, and to gain some of these benefits, you have to fulfill your sugar daddy's wishes.
At the beginning of every sugar-baby relationship, you will have to discuss the details of your agreement to make sure both of you can meet each other's desires.
Sugar daddies are usually older men who are seeking relationships with younger women and offering them some kind of financial support in exchange for their companionship.
They will provide a sugar baby monthly allowance, expensive gifts, vacations, and whatever else they can offer to them within their budget.
A common misconception is that all men on dating sites for rich sugar daddies are very old, but you can actually find sugar daddies of all ages and financial statutes, just as every single woman can pursue the sugar baby life.
What is the best place for finding a strictly platonic sugar daddy?
More than 90% of sugar baby arrangement examples were made through sugar dating websites like What's your price.
What's your price is a sugar baby website made to connect young women with potential sugar daddies in their city or area.
This is probably the safest and biggest sugar daddy dating site that has been successfully connecting men and women for more than a decade.
How do I become a sugar baby? or How to be a gay sugar baby?
You can become a sugar baby quite easily but you should understand sugar baby lingo before getting started.
All you have to do is make a good sugar baby profile on some of these sugar daddy dating websites and reach out to men who seem interesting to you.
You will probably find your perfect sugar daddy in just a few days.
There are no strict sugar baby rules, which means your role will differ from one sugar relationship to another, and you will have to adjust to your new sugar daddy's wishes and desires.
Can Every Woman Become A Sugar Baby?
Becoming a sugar baby is quite easy, especially with all sorts of sugar daddy dating apps that are available to us each day, but not every woman is meant to become a sugar baby.
There are no sugar baby requirements or sugar baby tips you have to fill out in order to join the industry and start the search for your perfect sugar daddy.
I believe every woman should know where to find a sugar daddy easily and in just a few days by using some of these websites with the right sugar baby bio, but having a sugar daddy and being his companion is much harder than some people portray it to be.
You should know how to start a sugar daddy conversation, etc.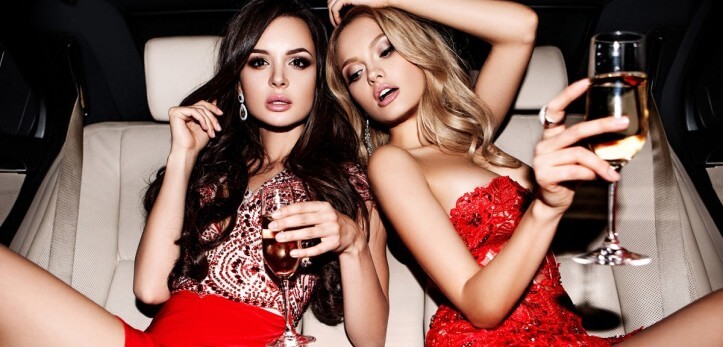 Most of the girls who pursue this type of lifestyle are college sugar babes looking for a way to earn some more money, usually unaware of what sugaring really is.
There are also many women who turned to this type of life because of What's your price experiences they have heard during the pandemic without really grasping the concept of sugar relationships in the right way.
Being a sugar baby means having enough emotional intelligence and psychological strength to stay sane and keep your feelings out of it, no matter how much you enjoy spending time with someone.
Sugar dates can sometimes be quite exhausting, but at the end of the day, that is what brings you money and you will probably have to go to them even when you feel bad and don't want to leave the house.
A professional sugar baby has to have good manners and know to handle people of all types.
You need to have a lot of different social abilities and strengths to be able to connect with everyone, even the type of people you truly detest.
The truth about What's your price is that every single sugar daddy you meet wants a woman who will treat him like a king, the best man in the whole world, always complimenting him and providing him with enough attention.
In case you are a girl who cannot pretend to like someone or your social skills are not that great, especially when you are in a stranger's company, then being a sugar baby is probably a bad option for you.
There are sugar daddy rules for every relationship you will enter during this journey, and you have to know how to handle men who have many different wishes and desires.
There are two very common but opposite myths, and they are – there is no sugar daddy sex or these relationships are solely based on sex.
Platonic relationships are very rare in this industry, which means every sugar daddy will want some kind of sexual relations with you after some period of time.
However, these relationships are very similar to traditional ones, and you will have to provide your sugar daddy with a real girlfriend experience because most of them will treat you just like they would treat their regular girlfriend.
Many girls hop into this industry without realizing the real meaning of how to be a sugar baby and leave it feeling betrayed, humiliated, or ashamed.
This is why I always advise young girls thinking of pursuing this career to carry out proper research of what it's really like to be a sugar baby.
Read experiences of former sugar babies or sugar babies book, in general, to learn how to get a sugar daddy to give you money without causing problem for you.
The creator of What's your price and similar sugar daddy apps, Brandon Wade, has written numerous books about sugar dating, which are full of insightful and valuable advice that will help you make your own decision.
In case you are still considering this type of life, I recommend attending a Sugar baby summit held in Los Angeles and New York City every year in order to find out more about sugaring and meet other girls from this industry.
At this summit, you will learn more about useful sugar baby etiquette tips, what is a good allowance for a sugar baby, and understanding what a sugar baby's companionship is all about.
Being a sugar baby does not mean being a sex worker.
Prostitution and escorting are sex work, but being a sugar baby is legal and is a completely different experience.
Sugaring means you are entering a long-term relationship with a man who you will call a sugar daddy.
Before you become official, you will meet for a first date where you will discuss the details of your arrangement and see whether you are a good fit for each other.
No one will meet with their sugar baby only in hotel rooms as they would usually do with sex workers.
Sugar babies provide their sugar daddies with an experience identical to a traditional relationship, which means it includes many emotional and non-sexual components.
You probably won't hook up the first time you meet, and your relationship will be much deeper than just occasional sex.
Once you enter the relationship, you are probably committing to your sugar daddy full-time, unless the details of your arrangement are different.
Sugar daddy and sugar baby relationship are in no way similar to sex work, as you could already see, which makes sugaring perfectly legal.
What Are The Risks Of Being A Sugar Baby?
There are many risks for all women who engage in the sugar baby lifestyle since there are many men out there who are scammers.
Young women pursue this type of lifestyle via the What's your price, most often because it is the safest option online.
Tinder and similar dating apps are usually not used by valuable sugar daddies, but rather men who want an occasional hookup or scammers.
While there are scammers on What's your price, too, there is a very small possibility you will become a victim because you can easily recognize a sugar daddy scammer's generic profile.
However, apps like Tinder and Snapchat are full of people pretending to be sugar daddies in order to scam you for money.
Is it safe to become an online sugar baby?
Well, it usually is, especially If you have some experience with men and can smell suspicious messages and offers.
But then, you should be careful with your What's your price sugar baby bio.
Getting scammed for money is very frequent on these apps, but there is something even worse, and that is many human traffickers trying to target potential victims via these websites.
Identifying a scammer can be very hard for newbie sugar babies who don't know how real sugar daddies approach women and what kind of messages they usually send.
Before you accept to meet someone in person, make sure you can have someone else to accompany you there and stay at the same place in case something goes wrong.
This probably sounds like sugar dating is very problematic and that you can easily become a victim of different sugar daddy scams, but I believe every sugar baby should be extra careful, at least at the beginning of her journey.
One thing you should also never do If you want to avoid getting scammed is give out your credit card or bank account information.
My biggest tip and something I believe each sugar baby needs to know before getting into any type of relationship is to never give out her real name.
None of your personal information should be shared with your potential sugar daddy, at least for some time to avoid sugar baby horror stories.
If you have been in a stable and trustworthy relationship for some time, you can reveal your real name, but I don't recommend giving out more information about yourself, since you never know how someone can use that against you in the future.
Sugar daddies are accustomed to that and they know almost none of the sugar babies go by their real names, so this is very normal to them.
Also, make sure pictures on your sugar dating profile are not the same as profile pictures on your social media like Instagram, Twitter, or Facebook, since you don't want to risk people finding out your identity through that.
In case someone is pushing you to reveal your real identity, I recommend staying away from him.
Women who enter the sugar dating industry don't necessarily have to be sugar babies, it can be a sugar mama looking for a young man too.
Sugar mamas are usually women over 30 years old who have a lot of disposable income but can't seem to find themselves a man who will satisfy them.
For that reason, they turn to sugar dating sites like the sugar baby website to find their sugar babies who are in fact – men.
You will notice that this is becoming one of the best ways to find a sugar momma.
More and more women decide to become sugar mamas, and we have seen a rise in sugar mama dating on these dating websites during the pandemic.
But then, you should know how to find a sugar momma on craigslist too.
While this is a role most of the women don't want to pursue and are not really interested in, all women need to know that being a sugar daddy is not reserved for old rich men only.
So, Should I Be A Sugar Baby?
I believe you have been able to form a clear picture of what sugar dating is and what being a sugar baby is like in real life.
Whether you will become a sugar baby or not depends only on you and your abilities.
If you believe you are confident, sociable, and attractive enough to keep any man interested in yourself, I always recommend trying out this type of lifestyle.
However, if after all, you have found out you don't really desire the sb/sd relationship lifestyle, that is perfectly fine.
Whatever your decision is, I hope you will stay safe and enjoy your life!